Between the stress & hustle of the holidays and the daily whirlwind with littles, postpartum nursing mamas need gifts that help make life easier, not more complicated. This gift guide is all about gifts that support and empower the new breastfeeding or pumping nursing mama, without losing focus on self-care.
Items included in this post were reviewed in-person to ensure a fit and for honest coverage. This post may contain affiliate links that allow me to make a few cents if you purchase something (at no cost to you) from items I am already recommending.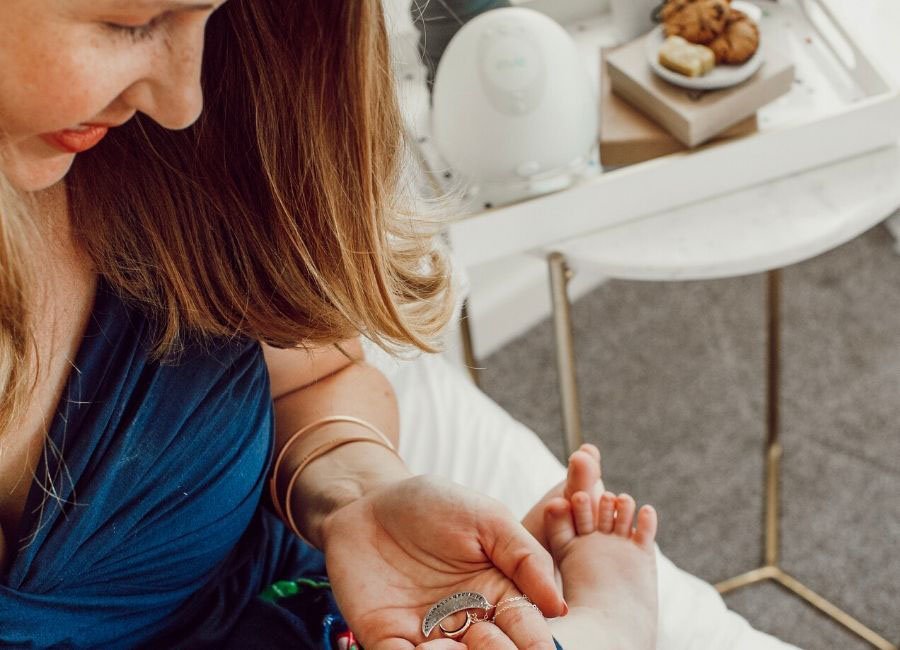 Postpartum Nursing Mom Self-Care Gifts
Kate McLeod Mama Stone
These moisturizing stones melt on contact with dry skin. Taking the time to nourish your skin with a Mama Stone is a great way to re-connect with your body while going through the changes of pregnancy and postpartum. The Mama Stone is made with just 5 ingredients and comes in an ethically sourced re-usable bamboo box rather than a plastic container. It can store this and future Mama Stones or be used for hair ties, trinkets, a toddler toy … it really has so many uses.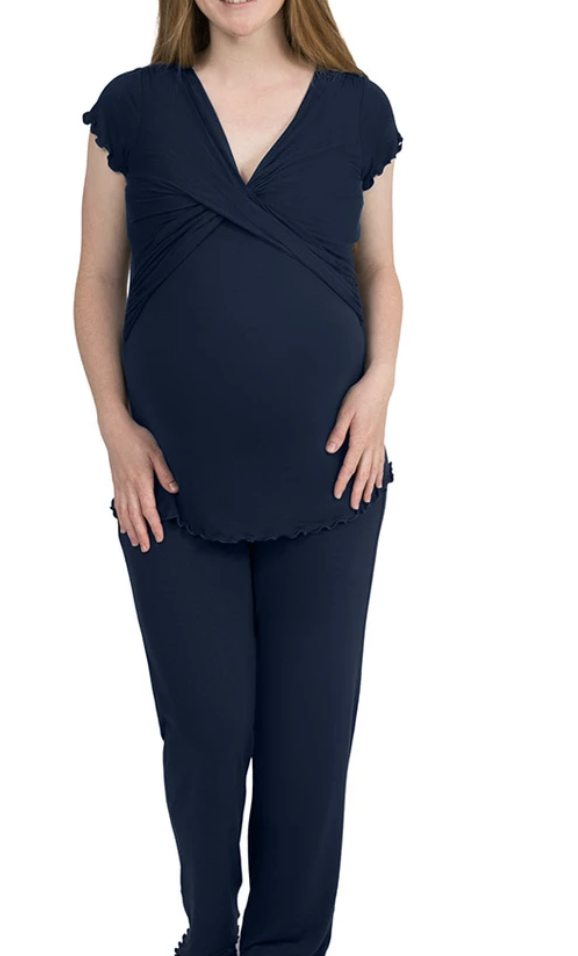 Kindred Bravely Davy PJ Set
The Davy PJ top is soft and nursing-friendly while the Davy PJ bottoms are the most comfortable PJ bottoms I've ever worn in my life. They looked like normal PJs so I was pleasantly surprised by how much I love them as soon as I tried them on. The best part? No postpartum plumber's butt.
The waist on these bottoms holds your PJs up without hurting your tummy — ensuring you're not showing everyone a full moon even when your toddler pulls down on your bottoms — that's a win for me.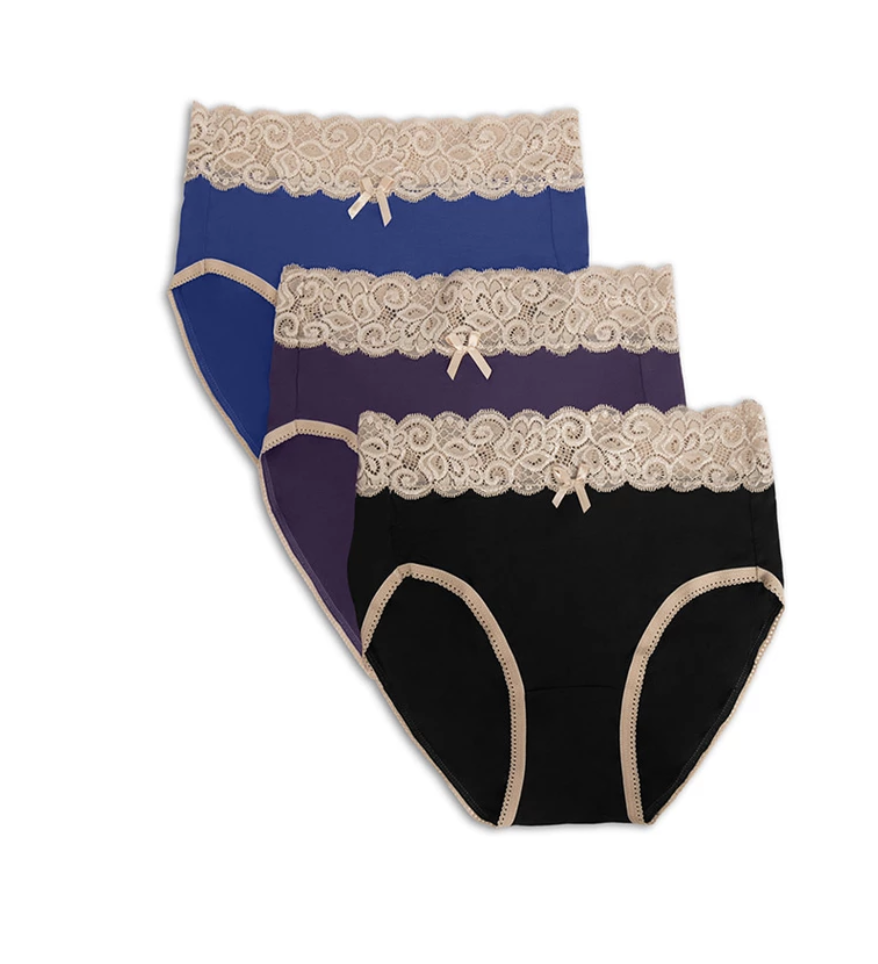 Kindred Bravely High-Waisted Panties
After having baby 3, I was left with a LOT more extra tummy in postpartum, even when shedding some of the water weight from induction. Wearing Kindred Bravely's postpartum undies helped me get from an awkward in-between-size to fitting in the next size lower by helping to compress my belly. It's super comfortable, too
These postpartum recovery panties are great post-c-section or vaginal birth, even months later (nearly 11 months in my case). They're soft, comfortable and super flattering. These are not your mama's high-waisted panties.
Naturepedic Organic 2-in-1 Adjustable Latex Pillow
Nursing and pumping can be extremely uncomfortable if you don't have the right pillow for support, which is why this adjustable pillow is perfect for gifting! You can take out shredded latex to customize the pillow to how it feels best, and it's organic so it isn't seeping chemicals or off-gassing harmful chemicals to you and baby. Naturepedic is one of the top organic mattress companies around, and most recommended in the natural parenting groups I'm in, so I trust their products.
Get 4.5% cashback when you order online via Rakuten (use my link and you'll get $10 for joining).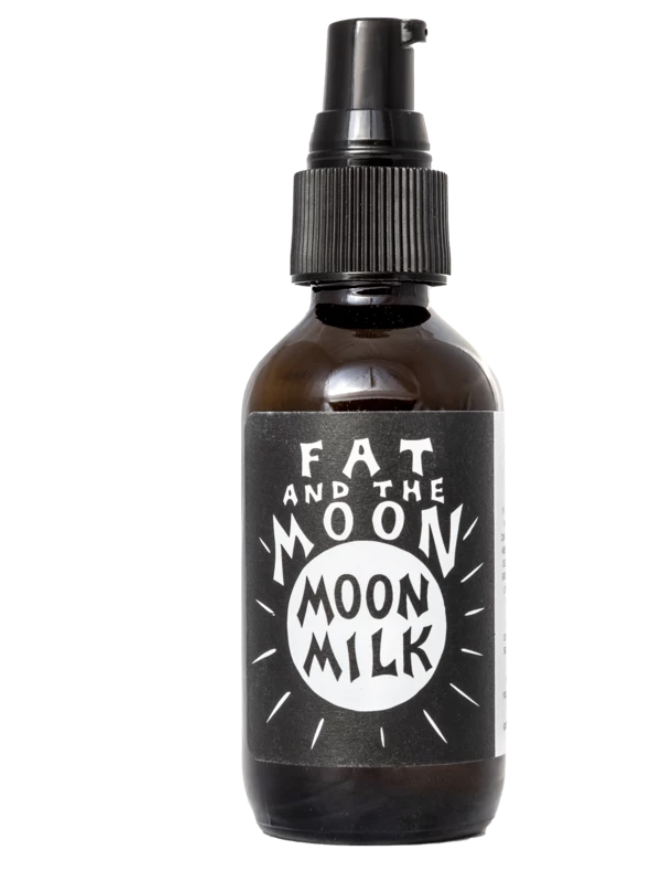 Fat and The Moon's Moon MIlk
Feeling good is a huge part of self-care, and sometimes that means being able to wear makeup or having a soothing bath. Postpartum nursing moms need to be just as careful about what they put on their skin as pregnant mamas (really all of us should be), so natural skincare is a must. Fat Moon offers a great gentle cleanser and moisturizer in one!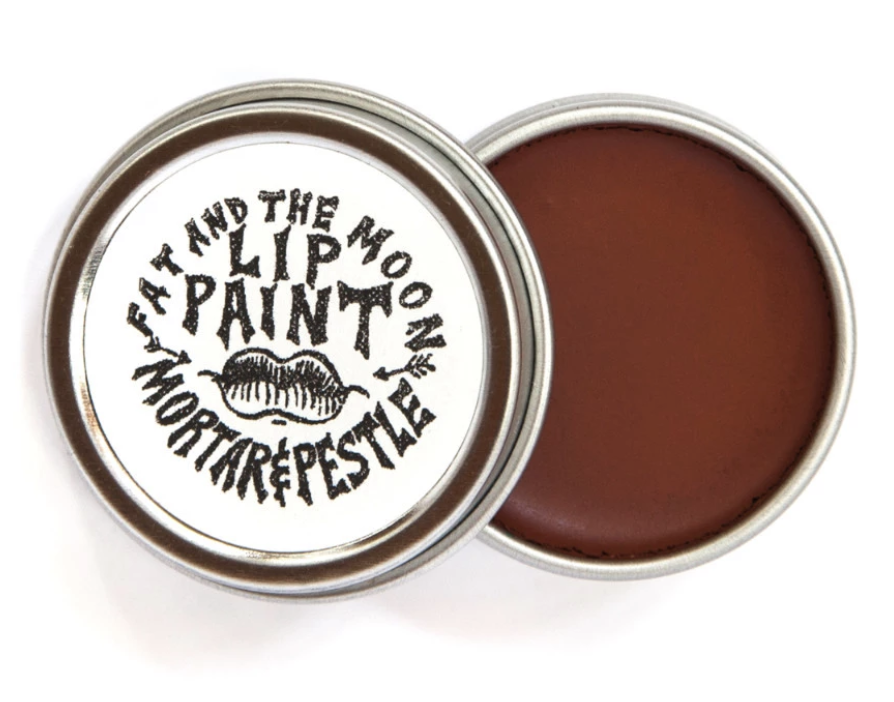 Fat and the Moon Adornment
Fat Moon offers safe, gorgeous shades of lip paint (I'm wearing Mortar & Pestle in these photos) and a must-try brightener called Beam, and so many amazing soaks for the dags that just drag on.
Fat and the Moon Under the Weather Bath Soak
The last thing a mama wants is to feel under the weather while taking care of littles — it's the perfect gift for winter when we could all use a little TLC (plus it smells amazing).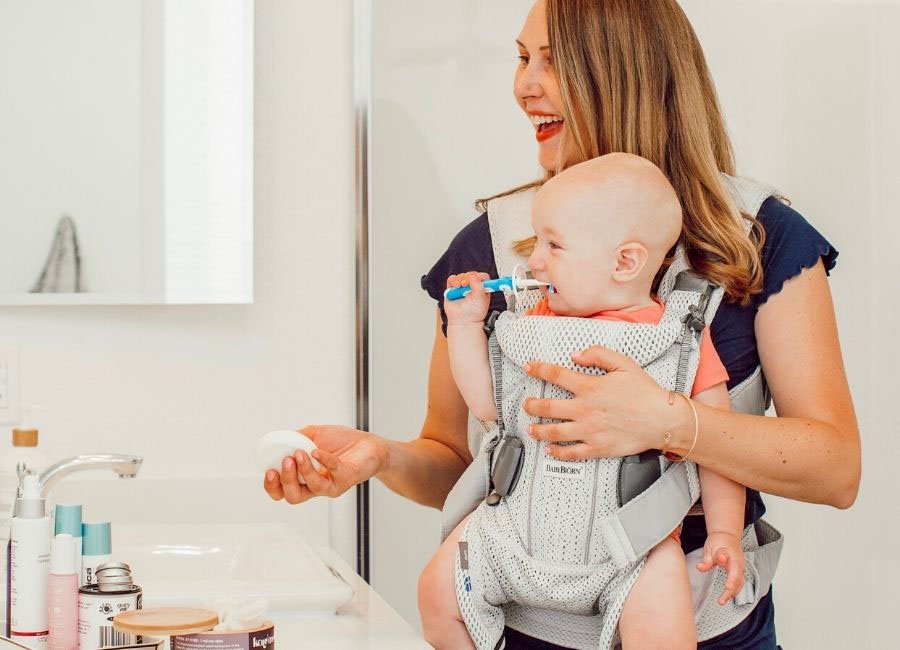 Postpartum Nursing Mom Keepsake Gifts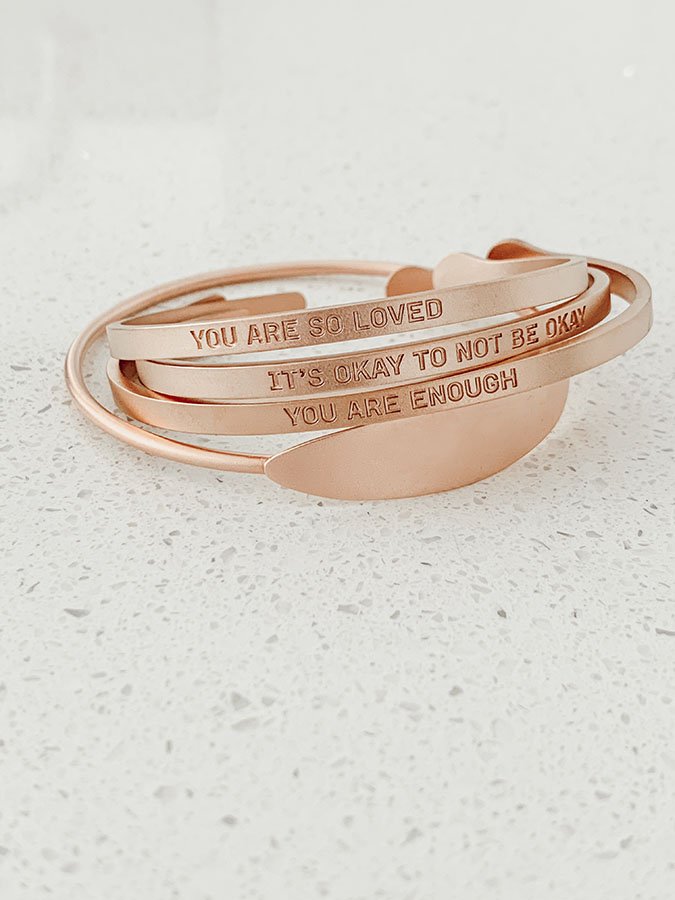 Live Proverb Bracelet
After seeing these bracelets in person for the first time, I firmly believe that every new mama should be gifted a Live Proverb engraved bracelet. Some days are sweet, but the others — the ones when you feel defeated — those are the ones when a new mom should have a bracelet to look down to that says You Are Enough, or You Are So Loved. Maybe she needs to read It's OK Not to Be OK, Hey, You Got This, One Day At A Time, There's No One Like You, or My Story Is Beautiful, too.
My other favorite part about these aside from the design? Ten Percent of proceeds help fund the cost for female sexual abuse survivors to attend The Haven Retreat for a week.
Isabelle Grace Many Moons Necklace
This necklace is also a great push gift! Add the names of all the babies to this gorgeous keepsake necklace for mom to cherish in postpartum and always. I have all three kiddos' names on mine.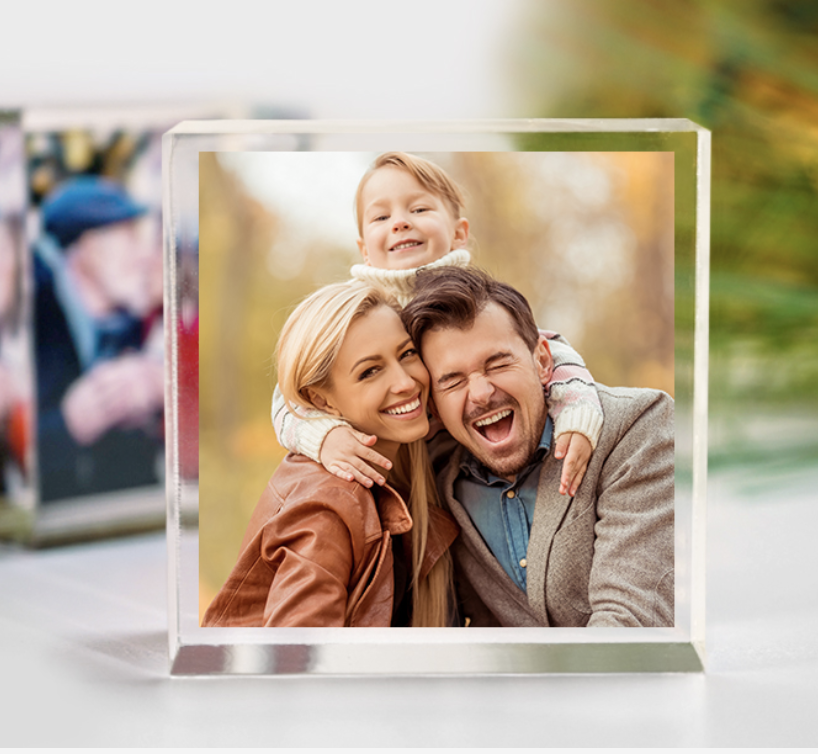 MyPhoto Blocks
Make keepsakes of mom and baby's first moments or major milestones for the whole family to cherish. MyPhoto Blocks make beautiful decorations for the coffee table, nightstand or a sideboard area. I recently made some using the pictures from my husband and I's vow renewal ceremony with the kids and I'm so happy to have these moments to treasure in a block form that's safe from the teething baby and anything my toddler might throw at them.
Get 4.5% cashback when you order online using Rakuten!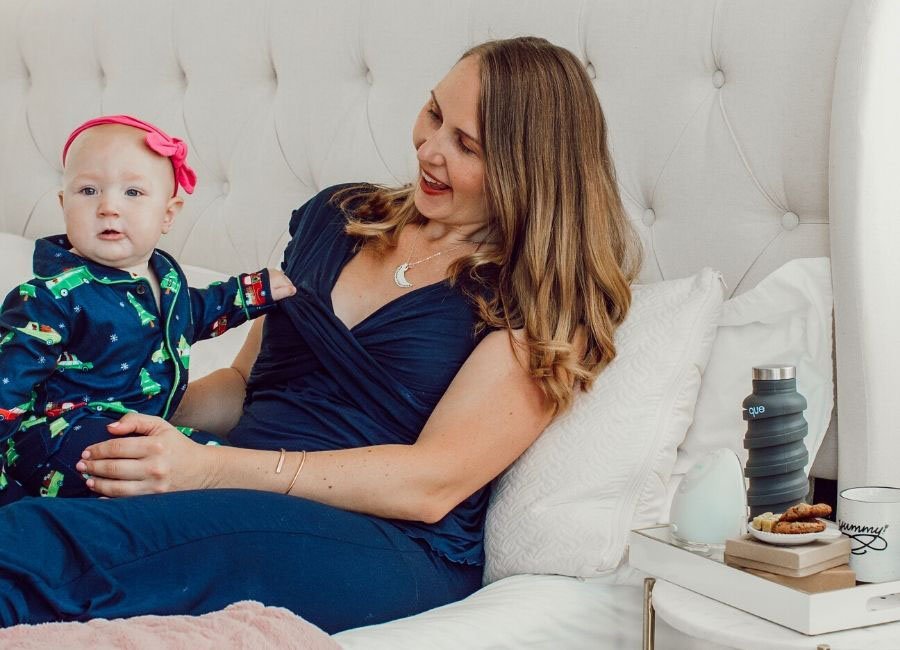 Postpartum Nursing Mom Pumping Gifts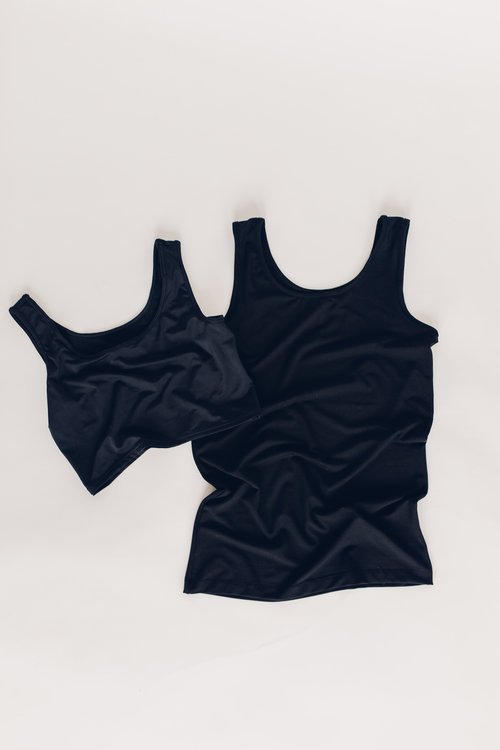 The Larken Duo Bundle
I didn't know a pumping/nursing bra and tank could feel so amazing. This ultra-soft perfect pair is sold separately too (if that's your jam) but makes for the perfect postpartum gift set for a nursing mama. Both pieces are elastic, hardware and tag-free with the huge bonus of stretch recovery and breathable material. The bra has moisture-wicking and hands-free pumping capabilities while the tank is a fantastic length to allow for coverage while prego and a flattering look in postpartum (I like to wear tanks and camis that hide the thigh gap then wear a shirt over top).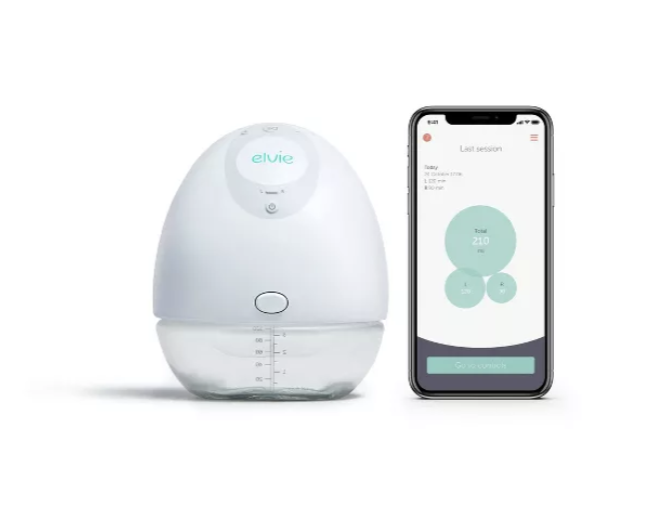 Elvie Breast Pump
Pumping doesn't have to suck, well, just the pump itself does. Elvie is a rechargeable wireless breast pump that fits in your bra for on-the-go pumping. They offer a single or double pump set as well as different flange sizes and a free mobile app that stores data about your pump sessions. The best part? You can simply store your milk in the collection area or pour it into a bottle, jar or reusable bag of any kind (that's meant for breast milk), it doesn't require that you buy new bags or collection pieces for each pump session.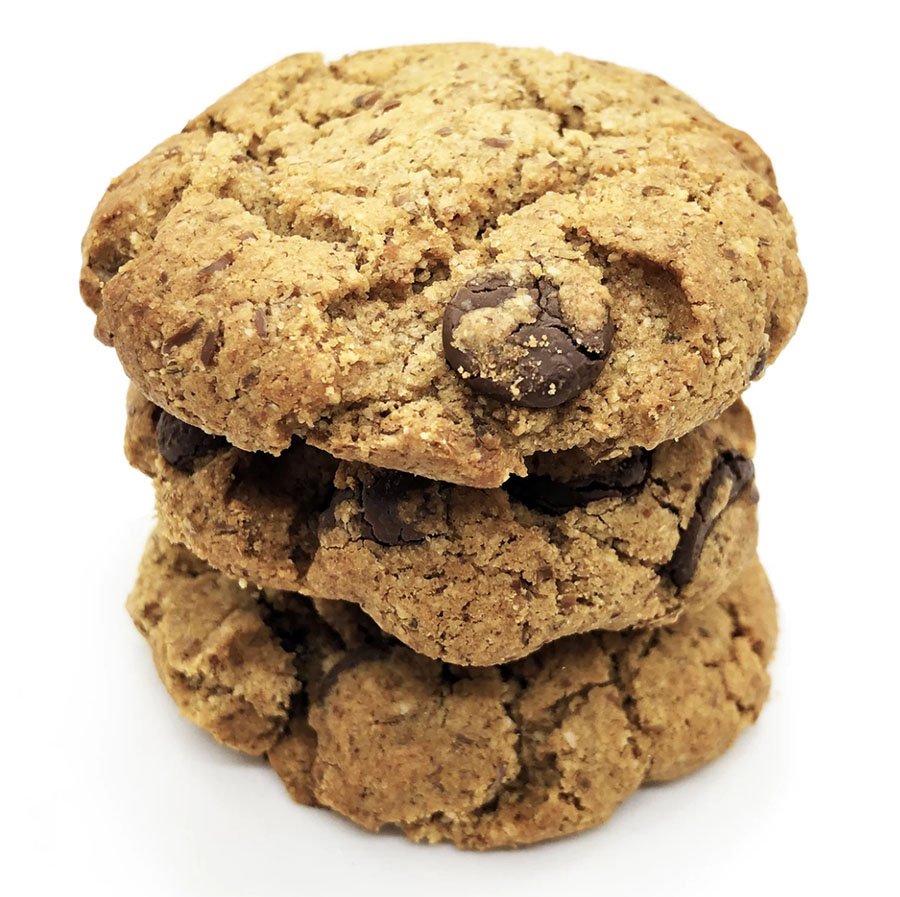 Mrs. Patel's Lactation Cookies & Teas
The Chai Tea is caffeine-free, great for milk production and very tasty but Water Tea is also delicious and fenugreek-free if you need that. Mrs. Patel's lactation cookies are the best lactation cookies I've EVER tried. After eating just one I felt an increase in milk an hour or so later and they taste amazing.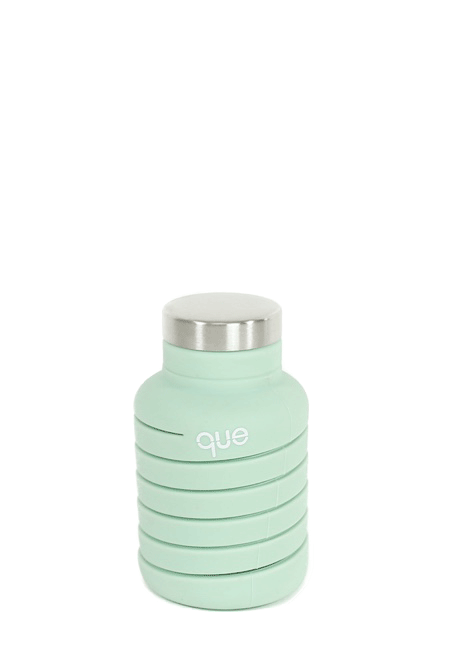 que Bottle
Whether breastfeeding or pumping, nursing mamas need to drink plenty of water to stay hydrated and the que Bottle makes it so much easier to do so! que Bottle can be filled up while small or expanded to a larger bottle for drinking enough at home or at the office. It's made from food-grade silicone so it's safe and helps several nonprofits to raise environmental awareness and more.
What are some of your favorite new finds that would make great postpartum gifts for nursing moms?