Top 10 Holiday Gifts Every Postpartum Breastfeeding Mom Will Love
Between the stress & hustle of the holidays and the daily whirlwind with littles, postpartum breastfeeding moms need gifts that help make life easier, not more complicated. This year's holiday gift guide for postpartum breastfeeding moms (which includes pumping mamas, mixed feeding mamas and so on) is all about gifts that offer support, healing, thoughtfulness and empowerment without losing focus on self-care.
Items included in this post were reviewed to ensure a fit. This post may contain affiliate links, which allow me to earn a commission from items purchased ( at no cost to you ).
Cordless pumping
Whether the postpartum mom in your life needs a lightweight hands-free pump for work, to use at school pick-ups, or for pumping while taking care of things around the house, the Momcozy M5 portable breast pump and adorable Momcozy pumping and nursing bras have you covered! The bras are extremely soft and comfortable, and the M5 offers three modes — Stimulation, Expression & Mixed — as well as mimics the infant suck for optimum expression through their custom pumps (order the right flange size for your body).
Discount: 23% off and another 15% off clipable coupon on Amazon for a limited time (link below).
Calming aromas
Our sense of smell drives whether we like or dislike places and things. and can even unlock feelings or memories, making them pretty important! An AromaTru waterless aromatherapy diffuser is a gift for a postpartum breastfeeding mom that will allow them to benefit from non-toxic calming scents without the worries that come with typical aromatherapy diffusers (mold growth, spilled water, remembering to refill). AromaTru Smart can even connect to your phone to create custom blends, set timers, change the diffuser's light colors, time diffusion, and more!
Discount: Save up to $90 off AromaTru diffusers and 35% off essential oils using the button below thru 11/28.
Oxytocin booster
Give the gift of oxytocin to boost breastmilk supply and positive feelings with Kahlmi's easy-to-follow Baby Massage Cards — they're gorgeous and include parenting affirmations too! Infant massage not only creates a stronger connection between caregiver and baby but can benefit milk supply through the production of oxytocin from the use of nurturing touch.
Discount: 25% off sitewide for Black Friday.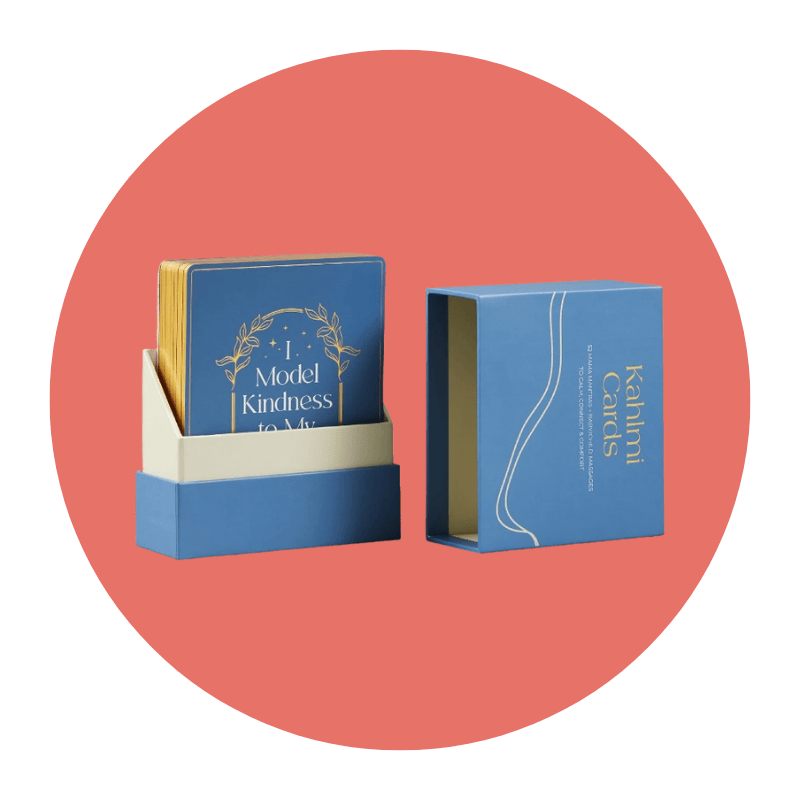 Nourished skin
A mother's body goes through a lot of changes through pregnancy between skin expansion & contraction, hormones, and mineral depletion, leaving it in need of major TLC. Veriphy Skincare offers a clean solution for thirsty skin in need of support. The woman-owned brand uses science-backed STEM-B research to offer cruelty-free, proof-based natural skincare products that help with dehydration, dullness, aging, hyperpigmentation, redness, and even oily skin & acne! P.S. They also offer scholarships for women pursuing STEM!
Comfortable clothes
Comfortable nursing clothes that make you look and feel good do exist! Meet the Simple Wishes Noor Nursing Jumpsuit. It's silky soft, has pockets, and makes feeding the baby or pumping incredibly easy. This is a must-get gift for any nursing mom.
Healing gesture
Postpartum mamas need a lot of healing and support, not just in the first 40 days, but in the years afterward. (Amazon affiliate) SoulKu offers a wide variety of meaningful North Carolina mama-made gemstone necklaces in eco-conscious packaging to inspire things like healing, inner peace, stress relief, or calm in motherhood. Each necklace is made with motherhood in mind, too — it's made with a strong nylon cord that won't easily break from a little one tugging on it!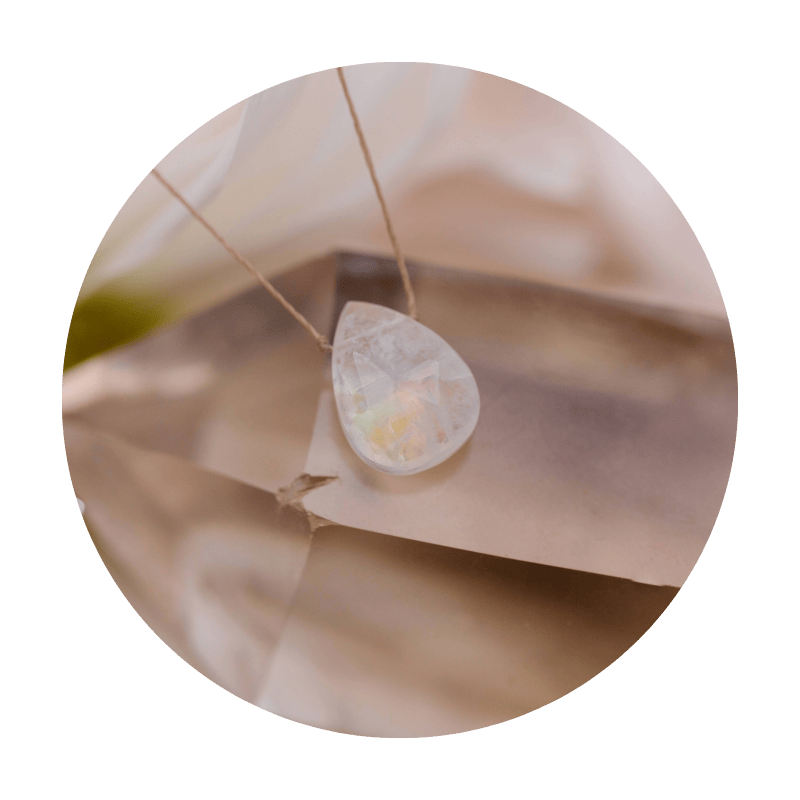 Hydration reminder
Staying hydrated is extremely important for postpartum & breastfeeding parents, so why not gift a water bottle that will remind mom to stay hydrated?! Bonus — If she's still expecting, Mewl's water bottle doubles as a pregnancy milestone water bottle!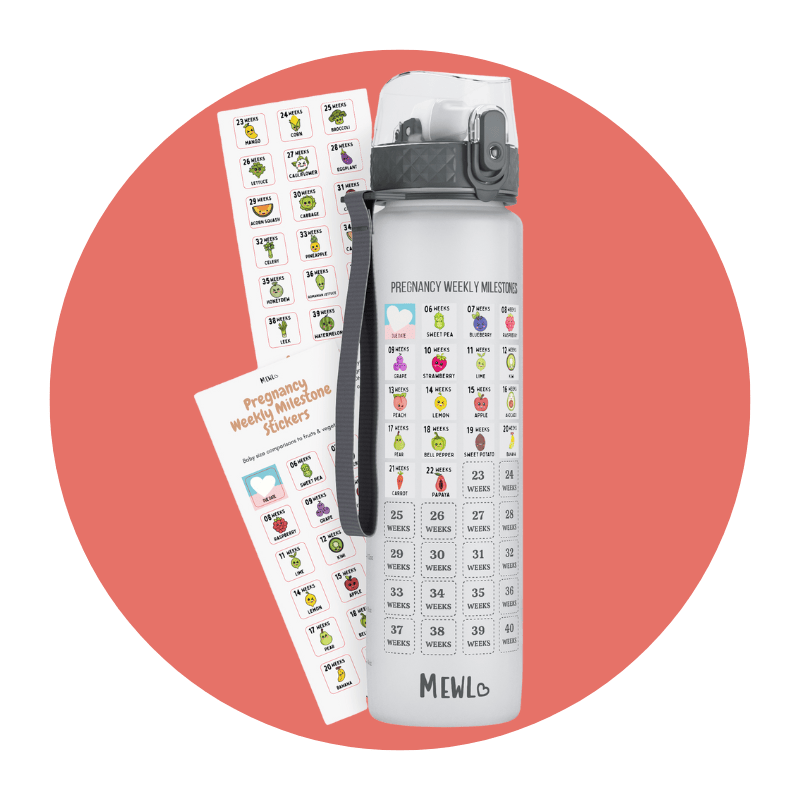 Hands-free cuddles
This comforting ring sling can be worn around a mama's belly for extra support during pregnancy, used as a comfort measure during labor, or worn as a baby carrier by either parent (its primary use) to provide a womb-like feel for the newborn after birth (and it can count as a version of tummy time). A Hope & Plum ring sling is a must for hands-free time, especially if the parent-to-be is a first-time parent who hasn't learned how attached their newborn will be yet (this will save their sanity).
Discount: Code NAVIGATINGPARENTHOOD saves 10%
Sentimental reminder
A really sweet gift for any postpartum parent is a little birth stat item to remember the birth experience by. Unplug Soy Candle's baby Birth Stats Custom Candle is a sweet gift that can be lit at night when feeding the baby, used in emergencies when the power goes out, or lit every year on the little one's birthday as a special part of a birthday tradition! With 15+ scents to choose from — including ones like whipped cream, sugar citrus or gingerbread — there's a perfect scent to fit the new parent's taste or to remind them of the month their baby was born!
Cozy sweater
Whether dealing with postpartum chills or simply because every postpartum mama deserves something cozy to snuggle with, gifting her a THUMB United Casey hoodie is sure to be a hit. With inside pockets, sleeve pockets, and regular pockets, this sweater could make carrying baby things so much easier! The large slouch neck hoodie adds a whole new level of comfort, and THUMB donates 10% of net profits to groups dedicated to helping people learn how to spend less time on the phone to create more life balance and social awareness.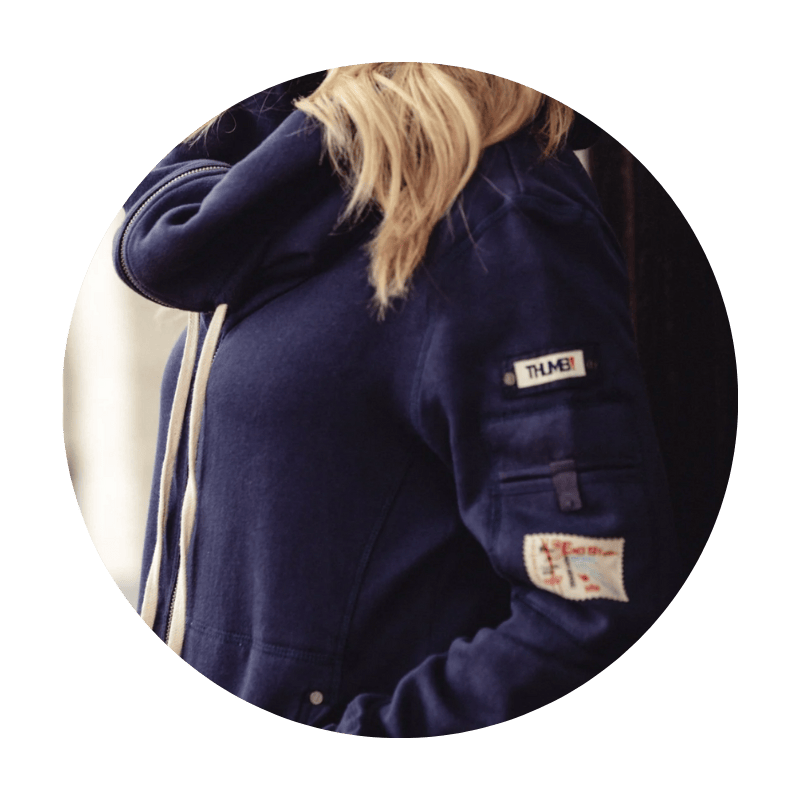 —>>See more gift guides, sales, and giveaways in our Family Holiday Library<<—