How a Barn Door Transformed our Family's Loft
When we moved into our home we loved that it came with a nice loft. But even though the open space made for a fantastic play area for the kids, it was the first thing anyone saw when they walked up the stairs. Keeping the space clean with a tornado for a toddler and mini teenager wasn't easy and I really needed a space to meet with clients or sit at a desk and work so we decided to transform the loft into a functional office space with room for the kids to play while I work. It's going to be a long design process, but I'm so excited to share the first steps!
The Barn Door Concept
Before we even started with our room transformation I knew that I wanted a barn door. I've been in love with barn doors for some time and desperately wanted to use one somewhere in our home as soon as we moved in. I picked one up in white and that really jump-started my drive to get this office project going. I just needed to find a contractor to build a wall for my barn door!
The Wall Build
I was fortunate to find a contractor fairly quickly once ordering my barn door but then they had to cancel just before our project started. I was really worried about my project falling through until I found a contractor who is also an electrician through a neighbor's recommendation (whew!). Next thing I knew, the loft was gone and the wall was going up! We were shown how the light switches needed to be moved and new outlets needed to be added (things we wouldn't have thought of until after it was all built). It's been amazing to see the build process and all the steps needed to create a separate room (like building a closet or moving electrical). Fortunately, my contractor had everything handled since he's also an electrician.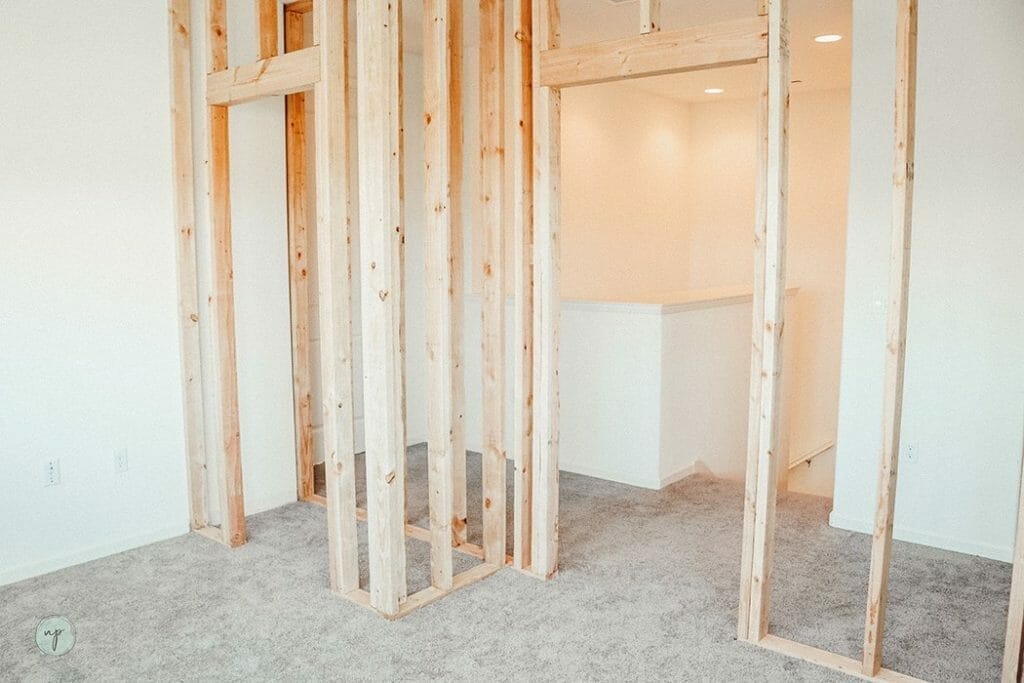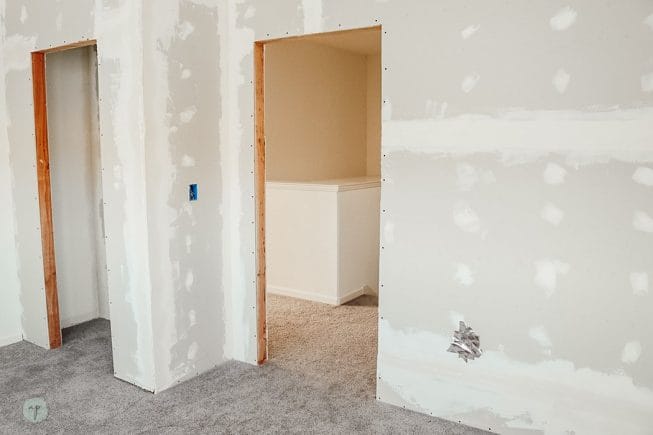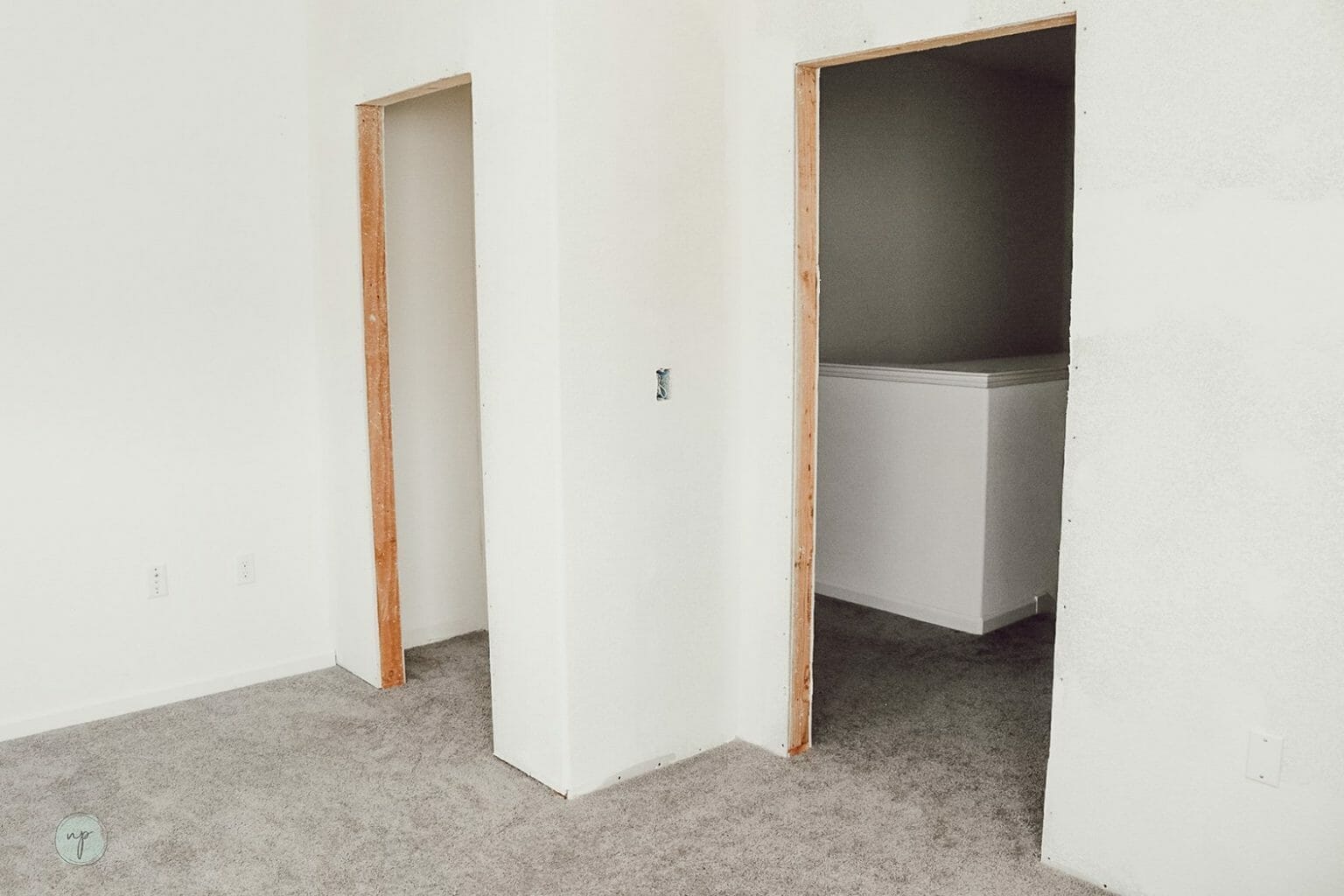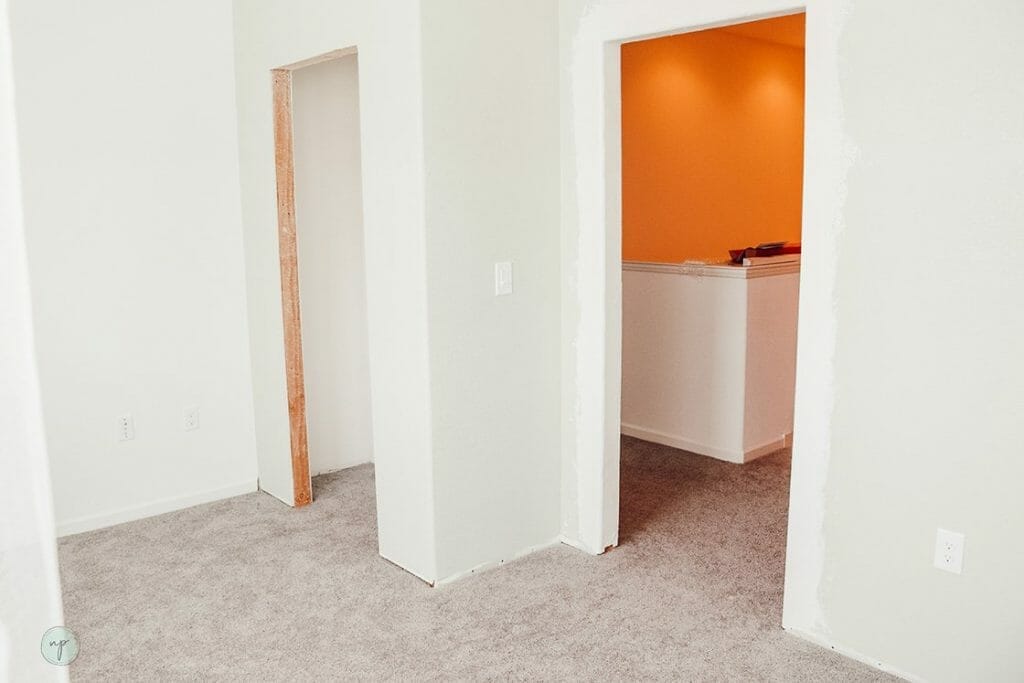 The Build Results
It hasn't been easy to keep my toddler from roaming into the construction space and trying to grab all the tools during this process over the last few weeks but this project was worth it — I'm absolutely thrilled with the results of my new workspace! Having this barn door means that instead of seeing a toy mess and some cat hair at the top of the stairs, guests see a beautiful barn door! I love that the door looks fantastic whether it's closed or open to show the space, and that if I'm holding a session for something the barn door won't be as loud as a typical door would be as someone enters and exits the room. Everything that used to be in the loft playroom space is still taking over my room and River's room right now as I plan out how I'd like to best re-arrange where everything lives to make better use of the workspace, but I plan on sharing a design update once it's finished.