Why It's the Best Time to Buy Baby Clothes
This post is sponsored by Carter's; however, all thoughts and opinions expressed are my own.
It's amazing how much changes in the first year. River's personality has grown so much, and with it, he's developed an adventurous attitude that has made me thankful for some pretty tough baby clothes. Carter's Little Baby Basics are soft and comfortable for baby but also tough enough to handle the wear and tear of a growing little one — Like the 12th wash in a row after a diaper blowout or the pants that had a rough day of crawling in the dirt and rocks. So with some big news, I've been stocking up.
Our Big News
When River was born, my husband and I weren't sure when we'd start planning for our last baby, so we donated most of everything we had for his first 9-12 months to the victims of the natural disasters in Texas. We were so happy to send baby items to others who had lost so much! But in April we found out that I'm pregnant with our last little one. With that, we realized we'd need to buy clothes and other items all over again! Fortunately, Carter's is offering 20% off $40 or more until June 30 with code CART4342 (or code 066944 at your local store), making it the best time to buy baby clothes. Naturally, I took advantage of the online discounts and ordered some little baby clothes for our bundle-to-be.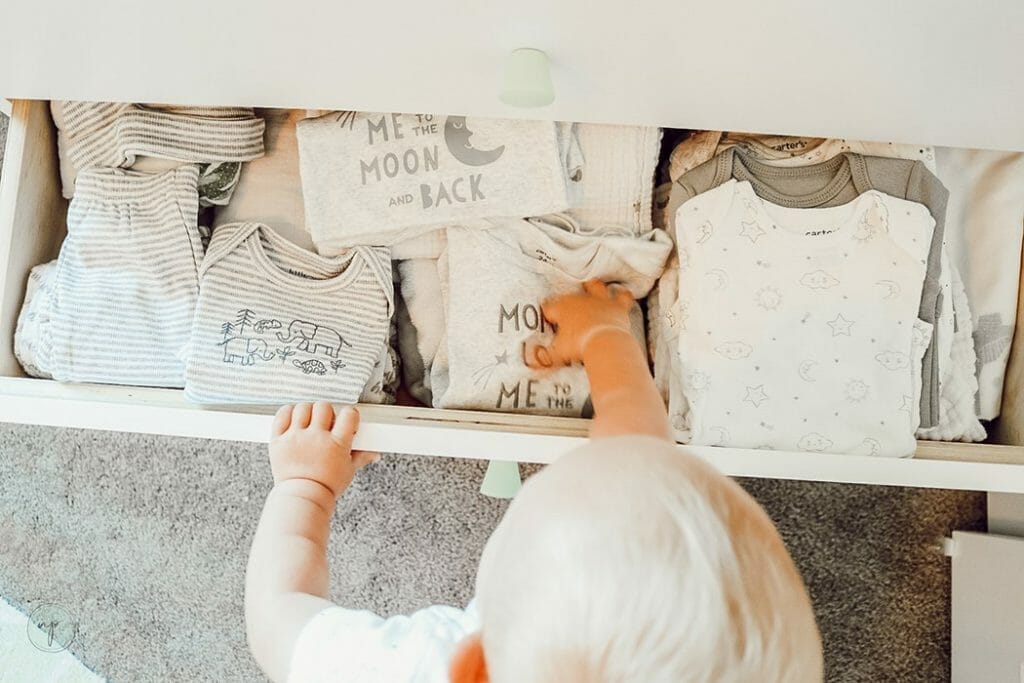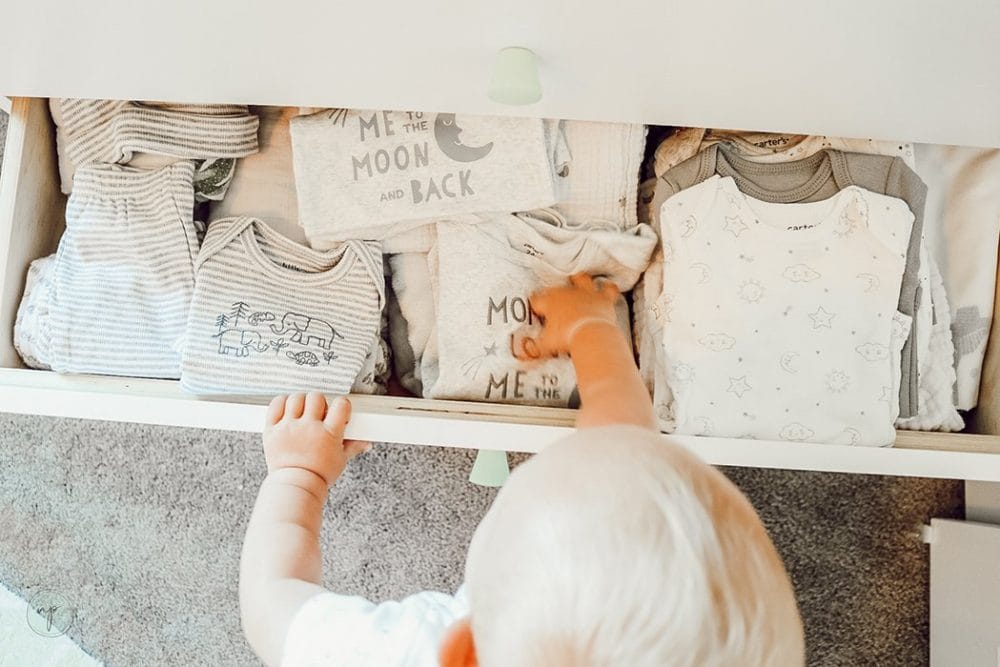 Planning for the Months Ahead
I know how hectic life gets during pregnancy —especially since I already have littles— so I'm really trying to get a lot of things in order ahead of time. I ordered some cute gender-neutral items from Carter's Little Neutral Basics Line because I really like the grey & white combo and we don't know if we're having a boy or girl. Getting the little clothes in the mail not only made this pregnancy feel real, but it gave me a little bit of calm by getting something done with all the plates I'm trying to keep afloat as a mom, mom-to-be, volunteer, and self-employed business owner. I ordered a Limited Edition 3-Piece Certified Organic Take-Me-Home Set complete with footie pants, a hat, and shirt (it's just the cutest). The pack of onesies was a great deal too, and I ordered an outfit for River (love that Carter's Little Baby Basics runs from preemie to 24 months in size)!

Creating New Memories
One of my favorite things about the Carter's Little Baby Basics line of clothing? I was able to get the most adorable moon, star & cloud themed onesies for the new baby (I just love those) and to pick up a shirt and onesie in both 3 months and 24 months so that River can wear his outfit now as a bigger outfit and it should fit just right when the baby is born and wearing his or her matching onesie or shirt! It means a lot to me that we have these matching outfits for them because my hope is that these two will be really close (and I think the pics will be adorable). Now I just need to find an outfit for the big sister to match her siblings in some way — she's 6 years older than River and will be just shy of 8 years older than the youngest coming in December.
Be sure to check out Carter's sale before it ends and get 20% off $40 or more until June 30 with code CART4342 (or discount code 066944 at your local store)!