Hungarian Pecan Cookie Drops
These Pecan Hungarian Cookie Drops are simply divine! You won't want to eat just two, but you will want to limit yourself before you eat them all!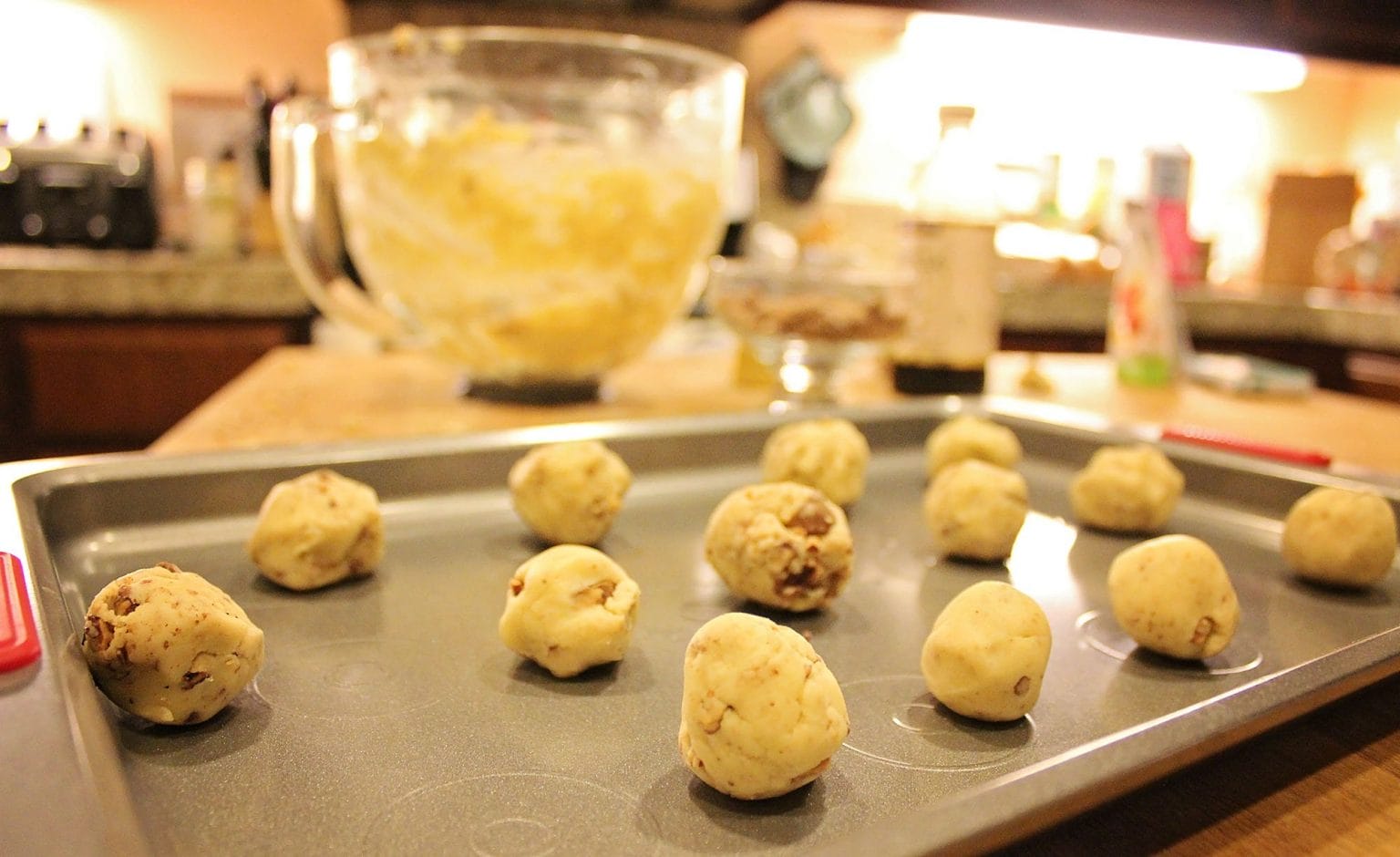 Hungarian Pecan Cookie Drops
Ingredients
1

cup

Unsalted butter

1

cup

Finely chopped pecans or walnuts (I used cinnamon pecans from the store and mashed them in a sandwich bag)

1

tsp

Vanilla extract

2

cup

All-purpose flour

2.5

cup

Powdered sugar
Instructions
Preheat oven to 350 degrees

Combine butter and vanilla in a mixing bowl until smooth (I used my mixer with the paddle attachment)

Add 1/2 cup of the powdered — My daughter loved that she could do this herself

Slowly pour in the flour until well mixed, followed by the walnuts or pecans

Roll dough into 1-inch balls and place on a cookie sheet — Another great activity for the kiddo!

Bake 12-15 minutes or until lightly browned — careful the bottom doesn't burn!

Let cool for 2-3 minutes

Pour remaining powdered sugar on a plate then roll the cooled cake drops in the plate of sugar about 1-2 times each

Enjoy!