Last Look: Sunset Magazine in Menlo Park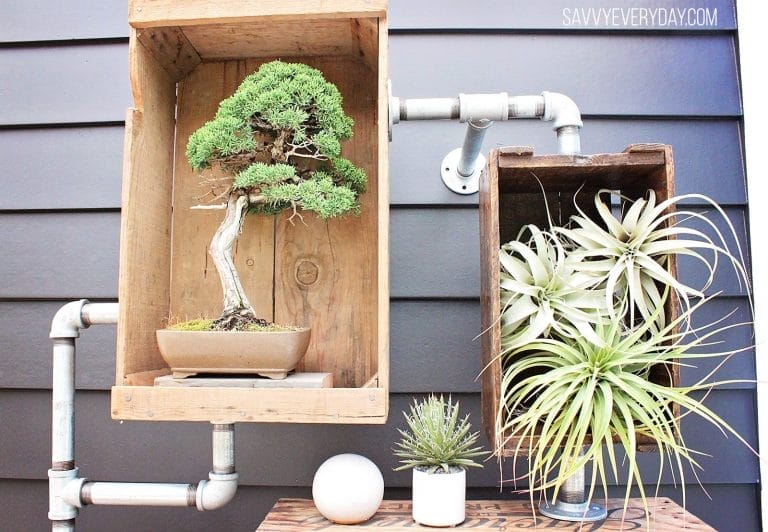 Sunset Magazine, a Menlo Park local since 1951, is relocating to Oakland this winter where their wine cellar will flourish and a modern test kitchen will spur creativity for a myriad of new recipes. To celebrate the news, and say farewell to what has been the Time Warner owned magazine's home for so long, Sunset held their last Menlo Park Sunset Celebration Weekend June 6-7, and it was magnificent. I didn't make it, I went to an event preview while everyone was still setting up, but I was afforded the opportunity to get a last glimpse into the world of Sunset publishing while their test gardens, kitchen and cellar are all in the same spot as their offices (the garden is moving to Sonoma County). Here's a peek at celebration weekend, and look at the home of a magazine that fills so many family homes with inspiring aromas, plentiful garden tips and simply something pretty to look at when you need a magazine break from goings on with the kids.
The Gardens
Being a magazine about the West with test gardens abound, Sunset absolutely has to have California Poppies, and so they do. The sun was blaring a bit, but these flowers are still so lovely.
The Kitchens
Where shall we cook today . . . indoors or out? Sunset Magazine has a large test kitchen complete with a hidden fridge (it looks like cupboards) with 3-way entry, and counter space galore! Just outside the kitchen is what would be a great space for Summer cooking demos, classes and barbecue testing, but I'm told Sunset didn't get a chance to use this area too often. The gardens surrounding this kitchen has fruit trees and herbs to be used in test recipes.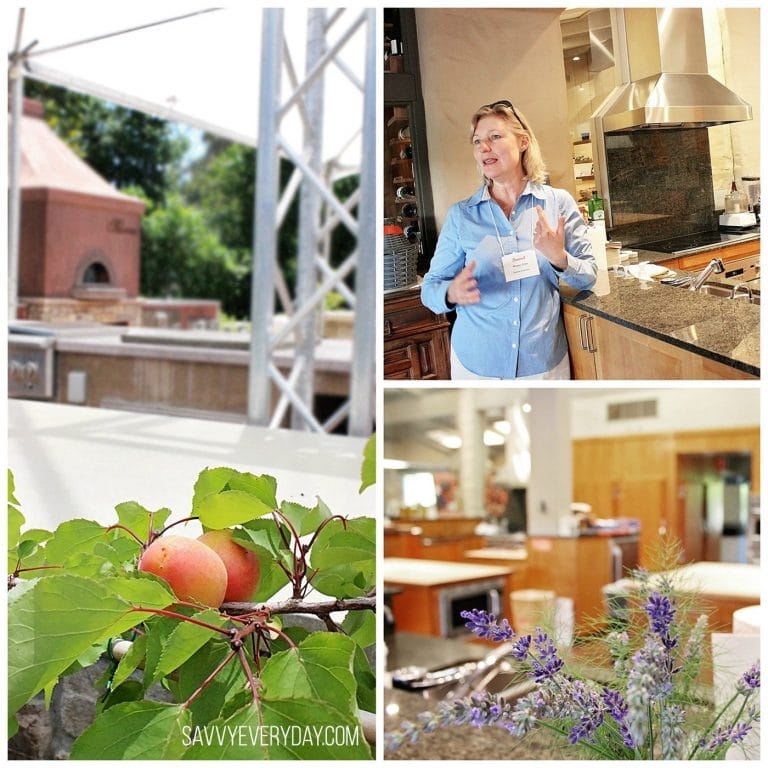 The Grounds
Sunset's building is reminiscent of an old mission merged with modern Western details and . . . well, some 1960s elements are evident. It's quite interesting to walk around and look at the pieces that have been added over time. Some parts of the building feel like a time machine, like this doorway complete with a pile of wood, and a lantern set against a textured wall.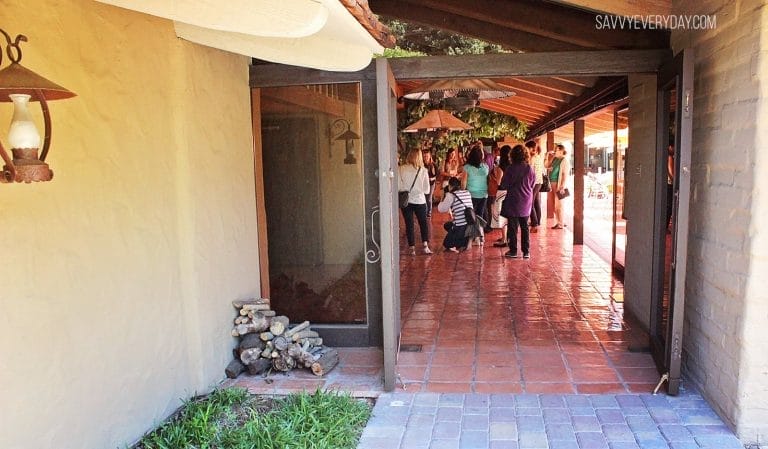 The Contributors
Sunset has worked with some amazing chefs, designers, agricultural experts . . . and the list goes on . . . so it's no wonder they had the ever so charming Orlando Soria (from HGTV and Homepolish) partner for the design of a small cottage for the 2015 Sunset Celebration Weekend. I just recently got cable but still mainly just use Hulu and Netflix for my TV entertainment so I haven't seen Orlando's shows, but he was such a pleasure to meet in person, and I could definitely watch an entire show of just him talking, he has a wonderful personality that draws you in, similar to the personality of his design actually.
This little 400 square foot cottage designed by New Avenue Inc. started as a blank slate then was transformed into a livable guest space with a drought-resistant garden that blends with the home's style within just a few days (and a lot of pre-planning via internet). This amazing space shows how much can be done with little room.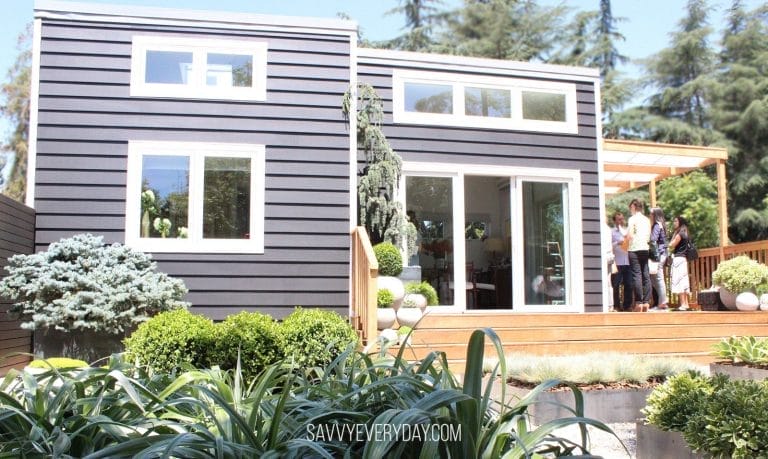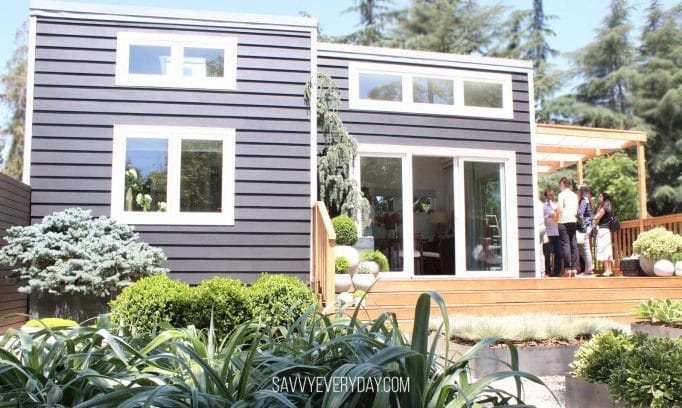 Over a dozen companies donated and lent items for display in the cottage over Sunset Celebration weekend. Orlando even borrowed some antiques from his mom's home to complete the space!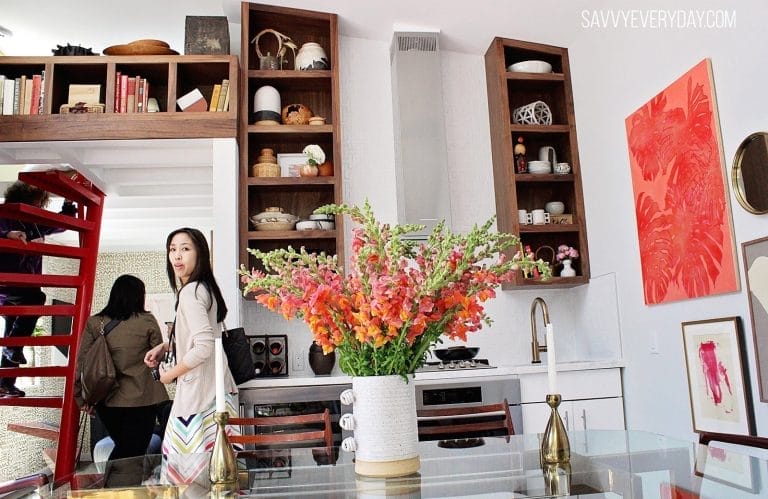 From wall paper to the items on the kitchen shelves, this little cottage is bright and warm at the same time. Everything ties together rather well, and the art of local California artists and agricultural experts really expresses the modern West both inside and out.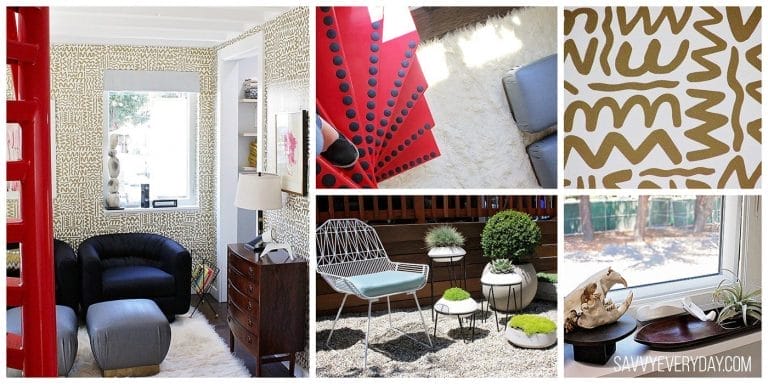 Did you get a chance to see Sunset at the Sunset Celebration Weekend event? From Camp Cocktails to family fun events, it sounded like a blast. What's your memory of Sunset in Menlo Park? Share below!