Mama Style: Summer Dresses Link-Up
I'm a big fan of dresses — How they can be worn comfy-casual to help keep cool in the Summer or dressed up — Which is why I've joined two fantastic ladies in a dress link-up this week! Scroll through to checkout my mama look, then head over to their sites for more, and add your own style pics if you have 'em!
I'm not a fan of showing my 5 years postpartum legs just yet, so sometimes I wear jeans under dresses. I recently spent the night at the California Academy of Sciences with the kiddo and wearing jeans underneath the next day just felt more comfortable (she preferred PJs) for our morning pack and walking around Golden Gate Park. This paisley dress has such a cute pattern, too. Patterns seem to be pretty big right now, but are also great for hiding any areas you're trying to maybe not bring attention to.
Dress: Mossimo Women's Pin Paisley Dress. Purse: A+ Women's Crossbody Handbag. Flip Flops: Mad Love Sandals.
Check out the other great Summer dress looks below!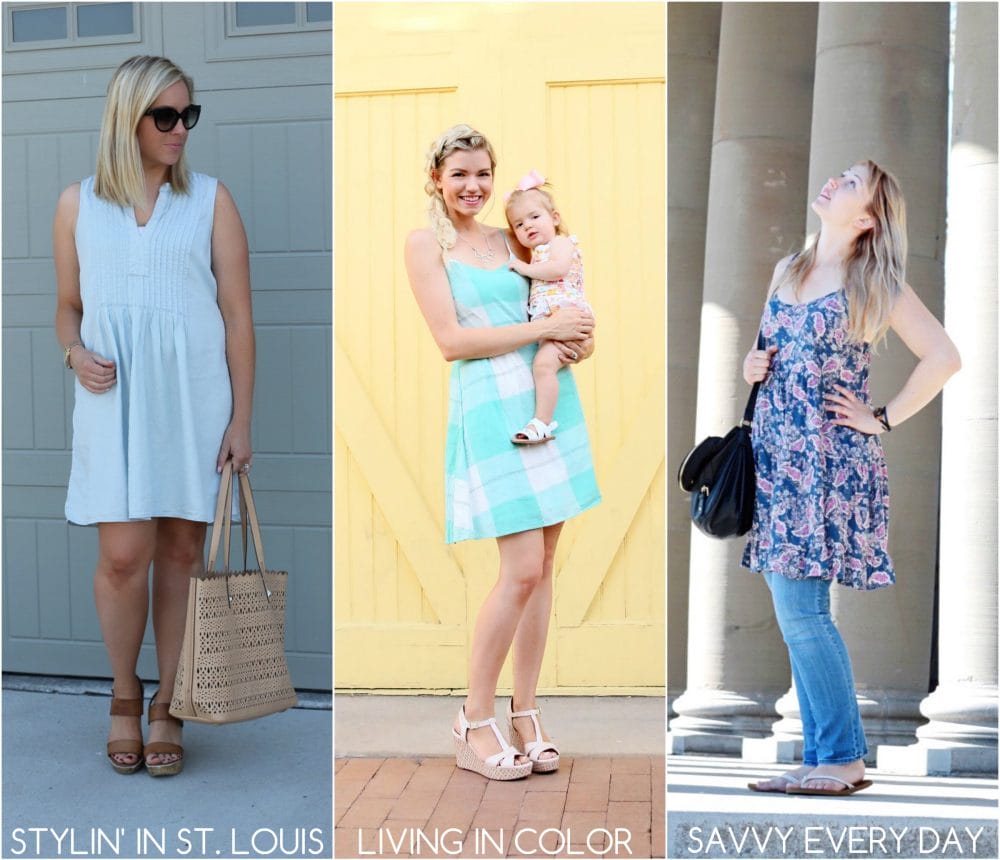 LINK-UP GUIDELINES:
1. We kindly ask that you follow the two hosts: Elle from Living in Color on Bloglovin', Jacqueline from Stylin' In St. Louis via Bloglovin', and our guest host Shari of Savvy Every Day on Bloglovin'. (The first three links in the link-up.)
2. Use the button provided on Larissa or Jacqueline's side bar or link back to the link-up on your blog.
3. Enjoy reading other blogs and make new blogger friends!
Title:
Mama Style: Summer Dresses Link-Up
Mentions:
dresses, Mama style, Summer, Summer clothes, Summer dresses