Choosing the Right Rug For the Kiddo's Bedroom
Whether the kids room rug is based more on their need for one or your preference, there are a few things to think about when choosing the right one. I recently got rid of a giant white shag rug in S' room because the pets thought it was grass they could pee on (ew) and started my own hunt for just the right rug to bring her new room together. Keep reading for how I found the right one, and tips for picking your own rug.

I was sent a rug to facilitate this review. All opinions are mine alone.
Is it Washable?
Looking for a rug that's washable was top on my list while hunting for the right bedroom rug, and Lorena Canals Rugs was the only one I found that is specifically created to be washed in the washing machine. Why make taking care of the kids room rug difficult when you have so much more to do as a parent? I absolutely love this!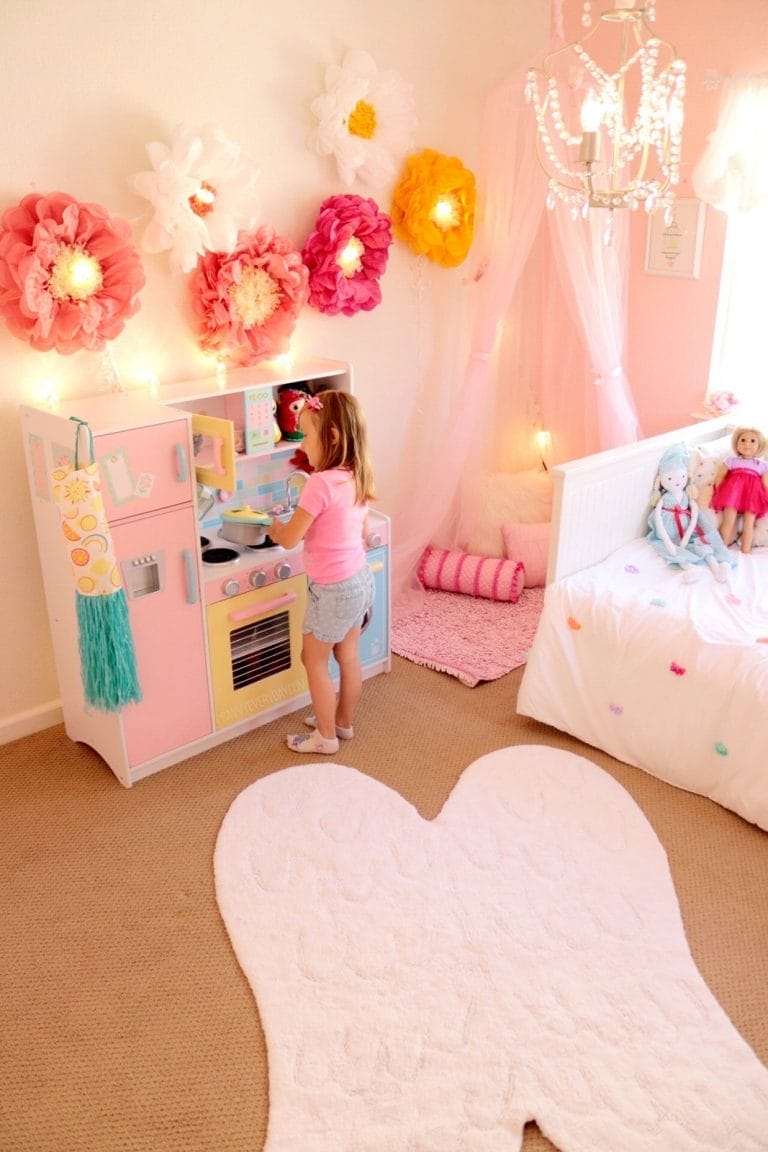 Does It Fit the Room?
Will the rug style look and feel great in your child's room? The size of the rug is rather important, too. Depending on the room size you may want a different rug (or maybe two put together if it's something like these cool Ombré Rugs from Lorena Canals Rugs). My daughter's room isn't that big (and she has a ton of toys and big furniture), so the 4×5 foot Silhouette Angel Wings Rug was a perfect fit. I'm partial to white rugs, and this one is so unique that I knew my kiddo would love it as much as me. Plus, the wings could fit her room's theme no matter how we change it over the years.
Does the Quality Meet Your Standards?
Another key factor when getting a rug (or any significant purchase) for my home is the quality. I like to know where and how an item is made, and a little about the company. Lorena Canals Rugs are handmade without the use of dyes or toxic chemicals (kinda important). I really appreciate that this is an environmentally responsible product and that no rug is exactly the same since they're individually made. Since Lorena Canals Rugs began to concentrate on children's products after 25 years in the business, they've created the Lorena Canals Sakûla project which helps children in Northern India attend school and get meals when rugs are purchased. Working with companies that are making a positive social impact is very important to me, so this is huge.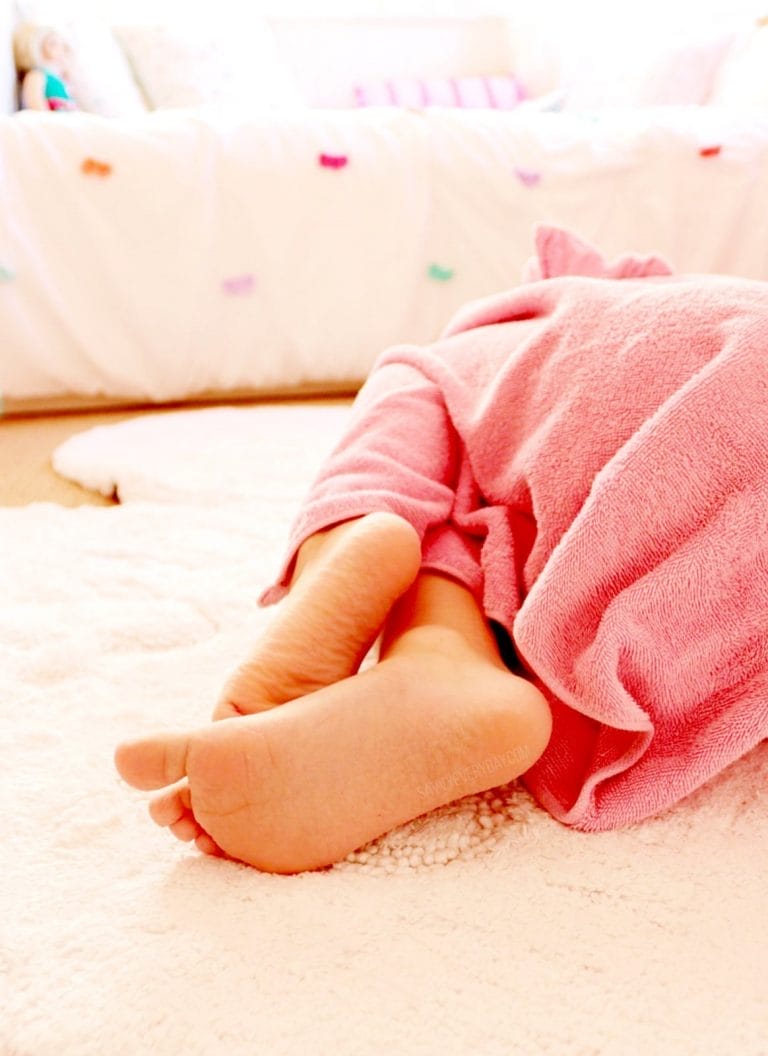 As soon as I picked out the white Silhouette Wings rug from Lorena Canals I was so excited about it coming in the mail that I was glad it arrived so quickly! I spent 3 days clearing out the mess in S' room to rearrange her furniture and re-decorate so everything was ready for the rug when it arrived and the timing was perfect! The rug came in the night before I finished the room and I've been in awe of it ever since. The cat immediately started rolling around on it and laying down like it was her throne or something (seriously, it was too funny), and I secretly wish it would fit in my bedroom! S' angel wings are the perfect spot for post-bath pajama changes and book reading snuggles, too. It just calls to you and you want to lay on it! The material is super soft and easy to vacuum (I know this because my hairy cat likes to roll around on it).
What's your dream rug like?
Want to see how I made the paper flower lights? Check out the post, here!
Title:
Choosing the Right Rug For the Kiddo's Bedroom
Mentions:
angel wings rug, area rug, durable home rugs, home design, kids room, kids room design, kids room redo, kids rugs, Lorena Canals Rugs, savvy review, washable rug, white rugs