My New Solution For Mom Hair
Do you take care of yourself? As moms it's often hard to find the time to sit and relax, let alone think about our own wellness, but it's time! Today, let's start with our hair. There's rarely time to nourish or take care of my hair — I shower then my hair goes in a wet mom bun until bedtime most days. If I actually get a chance to do my hair and go somewhere then I'm using a dryer and curling iron, which just fries my hair a bit more. At the end of the day it's wavy, dry and lacks volume. So how do moms get through the busy day and somehow manage to take care of their hair too? I think I just found a solution that even works in this summer heat!
This post is sponsored by Nexxus New York Salon Care, a product of Unilever, as a part of an Influencer Activation for Influence Central.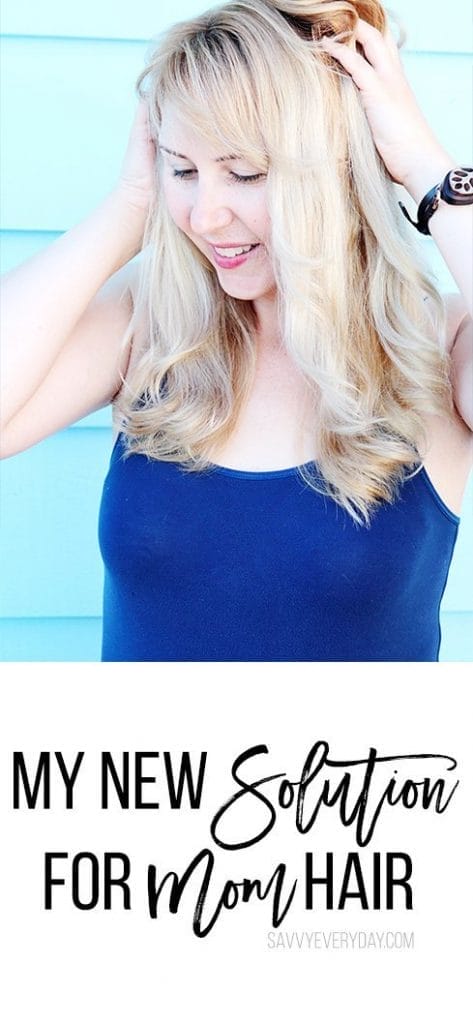 Since the kiddo is 5 now, I'm finally able to have longish hair so I've been growing it out, but I've noticed how super dry my hair has been getting. I put it up wet in the morning and then the moisture is sucked from it into the air throughout the day until I repeat the process. Not so great, right? So I knew I needed hair help, but didn't have much time for it. I learned about this review of Nexxus New York Salon Care and immediately requested an invite.
Customizable Options
Nexxus New York Salon Care products come in 7 different varieties depending on your hair type and needs, they also have a styling collection. I chose to try the Therappe & Humectress regimen as it strengthens, nourishes and gives a lightweight feel. This regimen is a 3-step process using shampoo then either conditioner and an after-shower conditioning serum or Replenishing Masque and Lightweight Conditioning Mist. Steps 2 and 3 can be mixed and matched so I really like using the conditioner followed by the Lightweight Conditioning Mist (it smells so good!). I've been using the Therappe & Humectress regimen for about 2 weeks now and see a difference in my hair already. I think it's because Step 1 is about balancing/rebalancing your hair then Step 2 restores and Step 3 replenishes.
Saves Time & Money Without Skipping Results
My hair was starting to fall out . . . a lot. It was dull, felt heavy, and unmanageable, but when I use my Therappe & Humectress products it's shiny, smooth and lightweight. I feel like I just stepped out of a salon! The best part? Strengthening my hair and improving its' quality didn't require a ton of money at the salon (the Nexxus New York Salon Care Therappe & Humectress line costs between $12-$19 each) or time I didn't have. I just switched out my shampoo and conditioner (using the masque every few weeks) then applied a pump of serum or spritz of mist in my hair out of the shower. As a mom who's perpetually saying, "We're late!" I love that this process doesn't add extra time to my morning routine.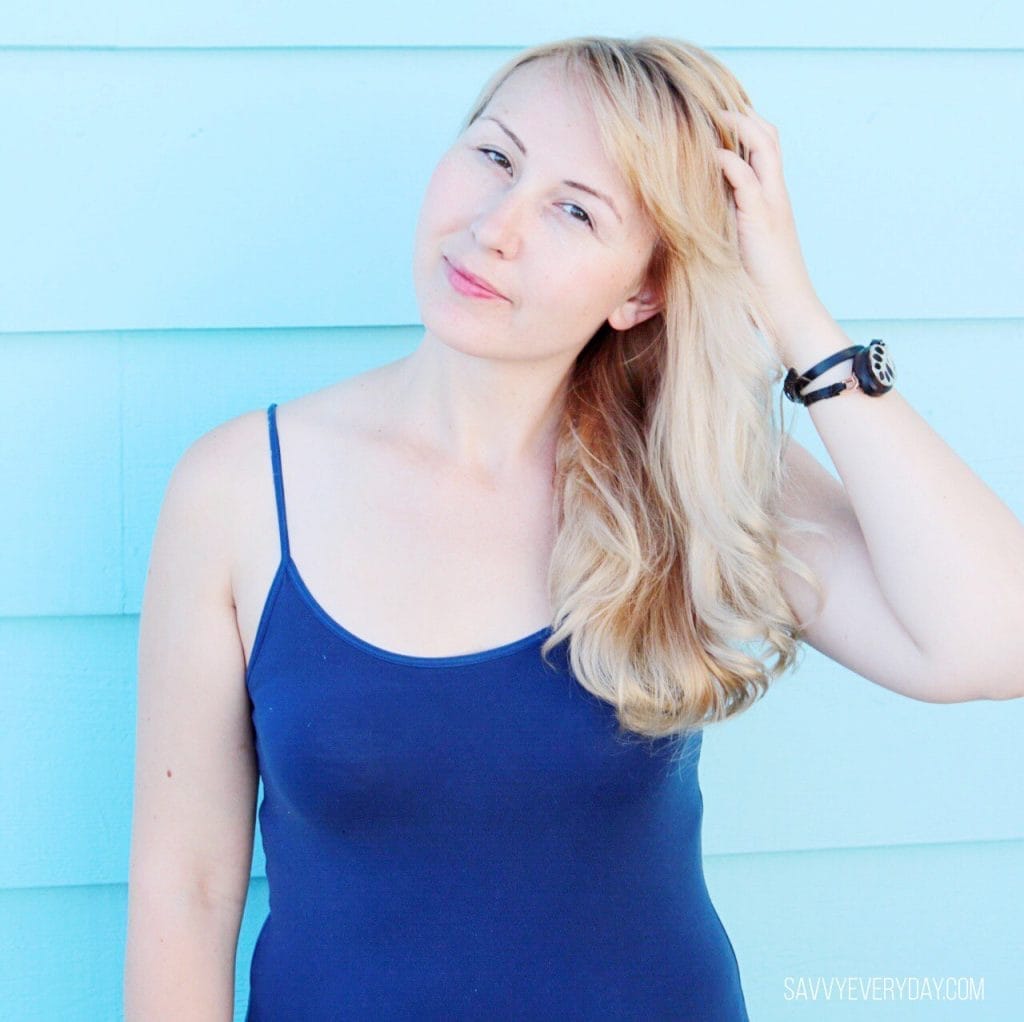 Style That Lasts Without the Sticky Feeling
The styling products are some of my faves. I don't like most hairsprays — They make my hair stiff — So I was extra excited about Nexxus New York Salon Care Maxximum Hold Finishing Mist when I tried it before work one morning. It's a mist, not a spray, smells delicious and immediately gave my hair volume without the stick. I could still put my fingers through my hair and not feel like anything was in it! I love the lightweight feel and smooth texture with great hold. It even withstood the summer heat while I was walking around taking photos for two hours with my photography class. I'm curious about the other styling products now that I've tried this one. I've never known quite how to use mousse so it was fun testing out Nexxus Mousse Plus. I put it in my hair for a fluffy ponytail when I went to an 80s themed mystery dinner and it was perfect!
I'm so excited about the new possibilities with my Nexxus New York Salon Care products this summer. I can't wait to attempt new hair styles knowing my hair is strong enough now (it would fray away before because it was so dry and broken). What are some of your summer hair goals? Try out the Nexxus New York Salon Care system that's right for your hair and needs then let me know what you think! I swear it will change the way you feel about your hair.
Connect with Nexxus New York Salon Care on Facebook, Twitter, Pinterest and Instagram for more salon hair ideas!
Title:
My New Solution For Mom Hair
Mentions:
hair, hair conditioning, hair strengthening, hair therapy, hair tips, haircare, mom bun, mom hair, Nexxus, Nexxus New Your Salon Care, savvy review, savvy tips, self-care, shampoo, sponsored post