Family Trips to Fun Places: Mendocino, CA
There's something calming about the beach — Kiddos play nicely, the sound of the waves sooth and you can kinda just be. There's definitely a reason I frequent beaches despite not being a great swimmer. I drove about 4-5 hours to Mendicino with my mom and kiddo for a few days away while test driving the Lexus RX 350 and we were all a bit sad for our 3 days, 2 nights to be over. Keep reading for things to do with the family when visiting Mendicino.
I test drove the RX 350 and stayed at Little River Inn to facilitate this review. All opinions are mine alone.
Getting There
You'd think that as your child gets older you'd have less luggage to bring for them, right? Well, not with my kiddo. She always has to pack her own luggage, and then another bag with activities and what not. Then I needed all our beach stuff, my mom's stuff, and my things. I'm a minimal idealist but by no means a minimalist. You won't see me carrying a carry on for a one-week trip. Um no. So I was very excited to have the 2016 Lexus RX 350 to test drive the week we went to Mendicino, CA for a few days.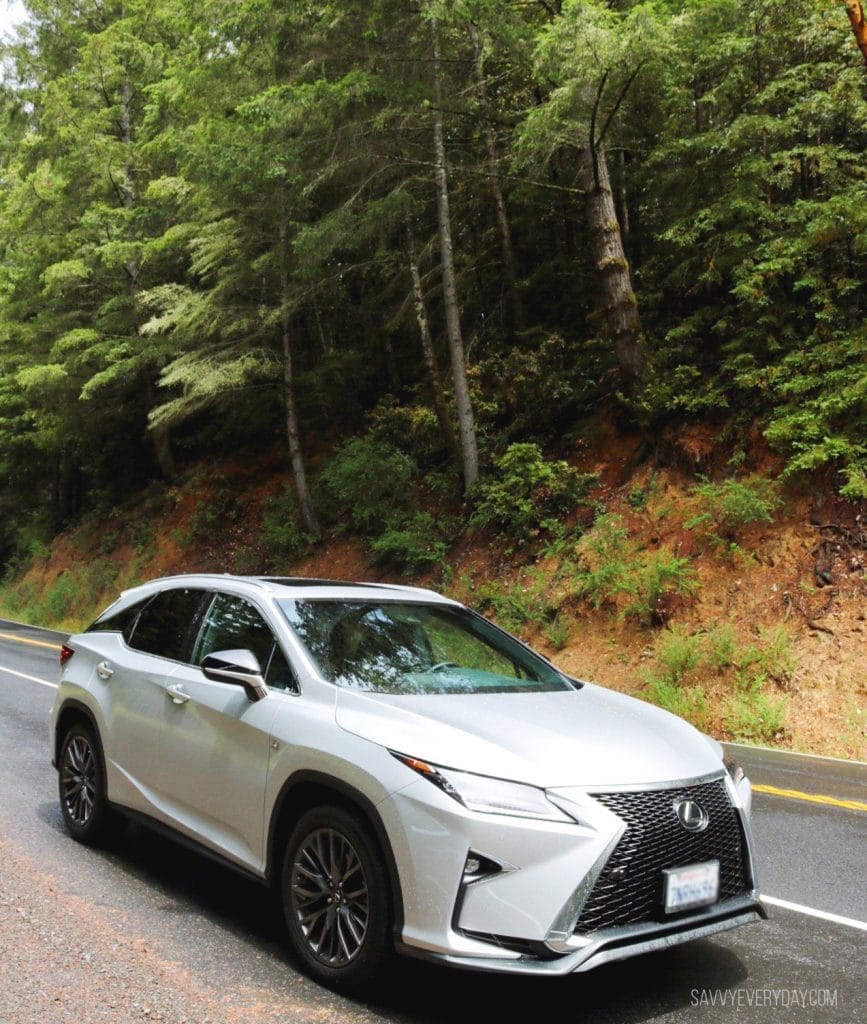 It's been a while since I've driven a Lexus, and I've never driven a car this size before so it took me a bit to get adjusted, but with all the safety features it comes loaded with it was easy to feel comfortable with the drive. The built-in XM radio kept me alert while making turns on windy roads (and there are windy roads in the woods on the way to Mendicino), and the heated seats helped with my chronic back pain. The keyless start and easy push button closure for the hatch are always big winners for me, too.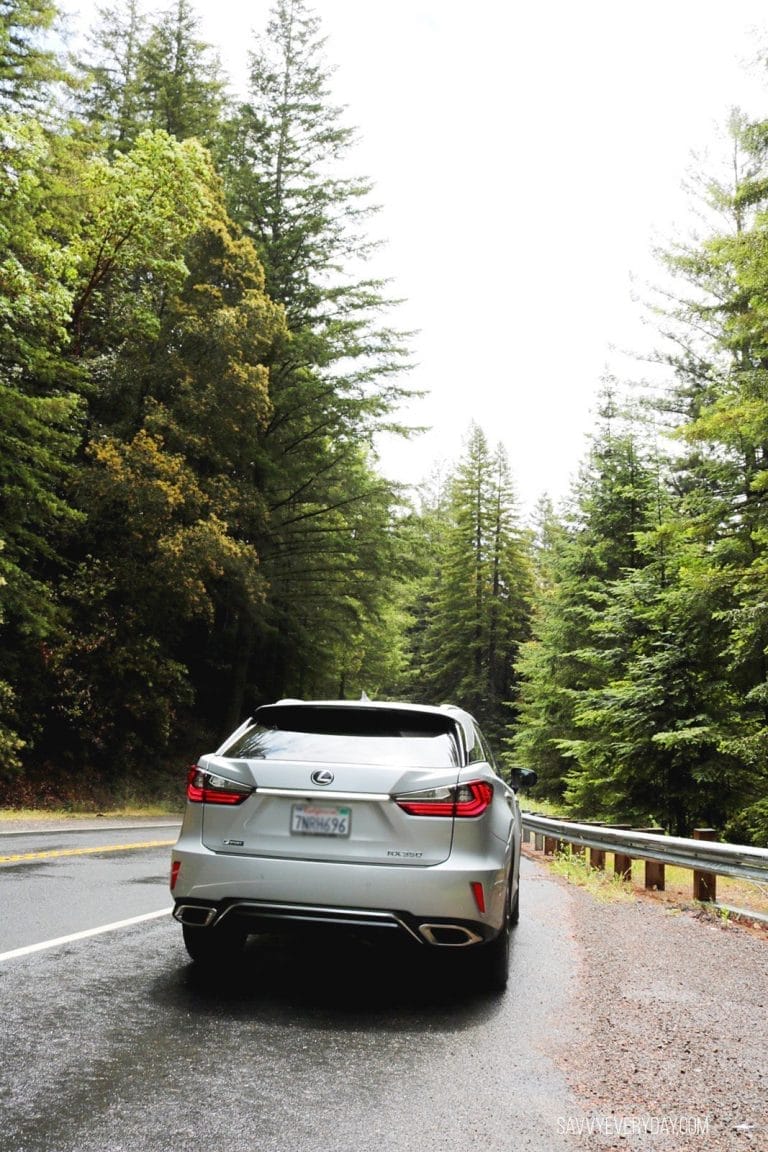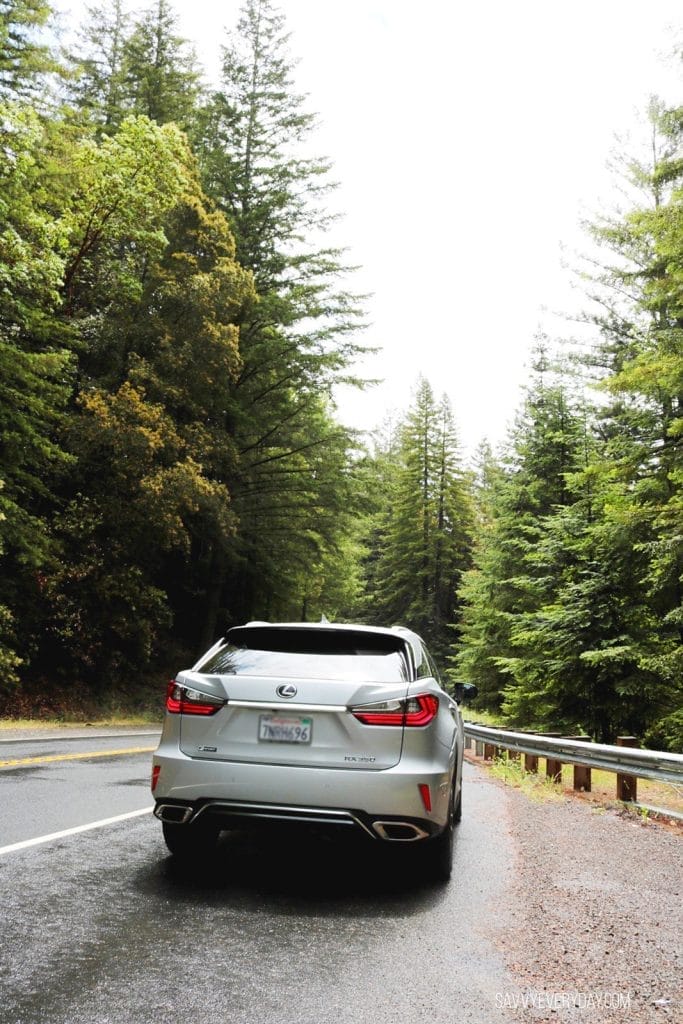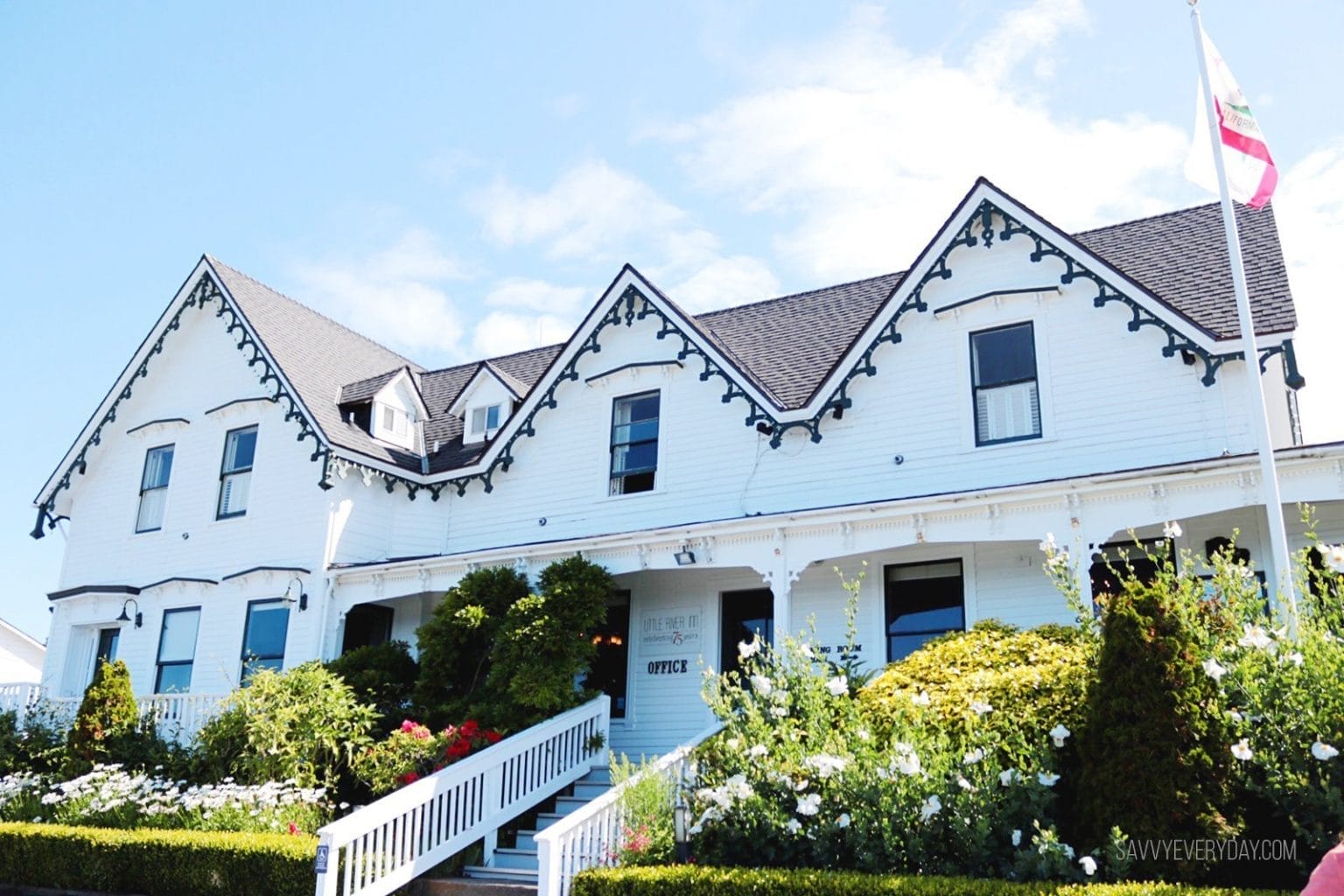 Where to Stay
The first stop once nearing Mendicino? Litte River Inn in Little River (just 10 minutes from Mendocino). I've never stayed at an inn like this one, and neither has my mom. It's been around —and family owned— since 1939, and is now on to its' 5th generation inn keeper. We originally planned on going to the beach once we drove in, but I was tired of driving and we all needed time to settle in and unwind so we parked and got all the info for our stay. There's free designated room/cottage parking, free wifi, a free airport shuttle if you need one, a restaurant, tennis and golf, a great trail down to the beach or the neighboring state park, and a ton of cool old photos and original pieces from the inn's family. They even offer different packages/specials for your stay with girlfriends, pets and so on.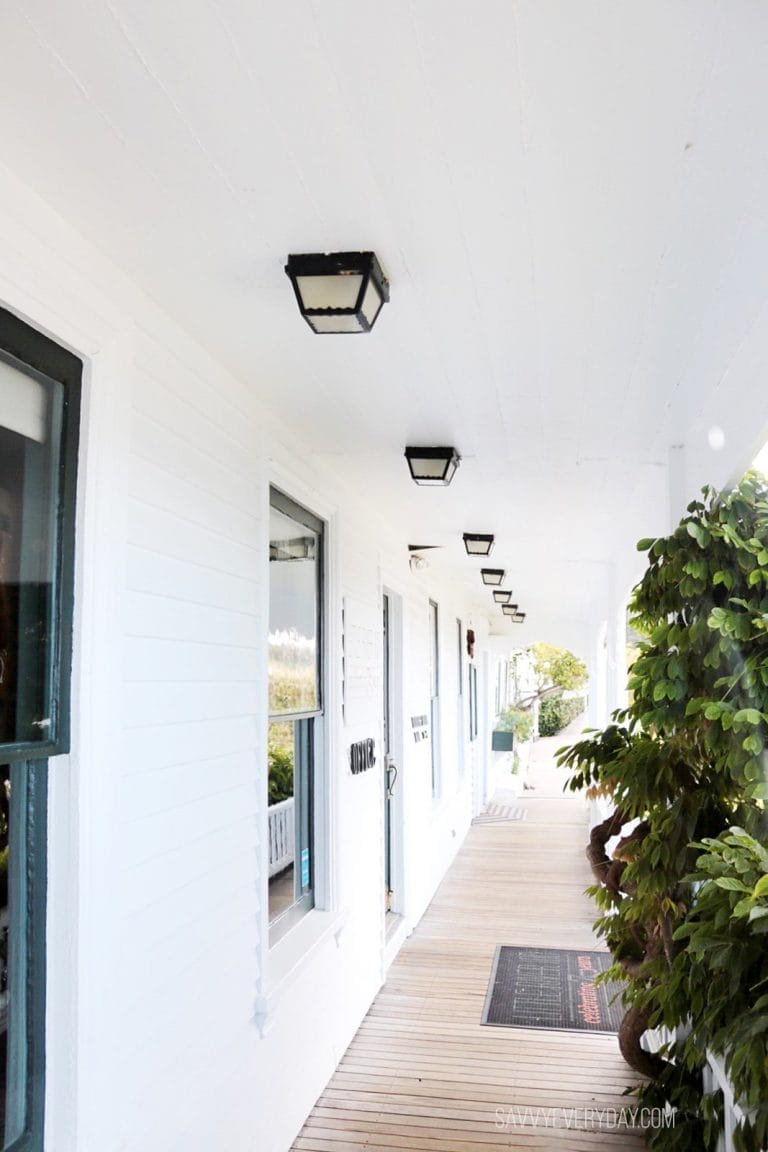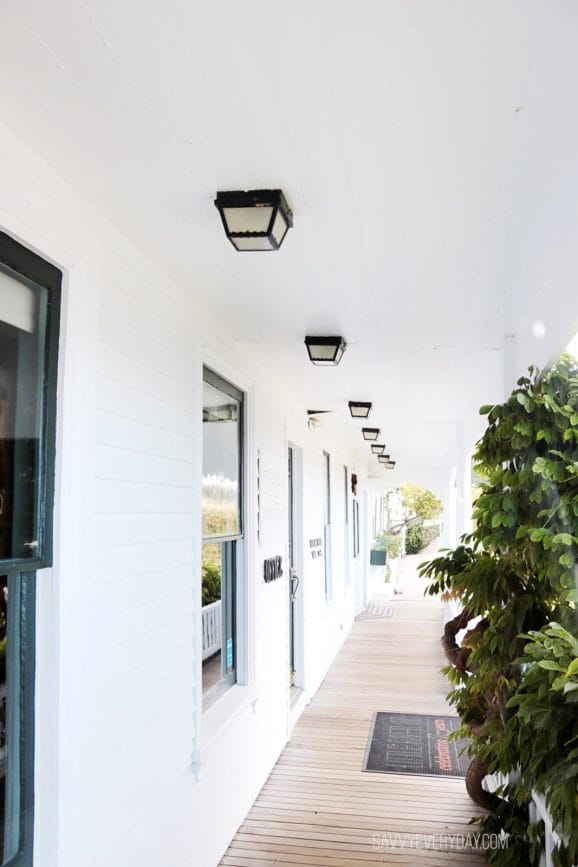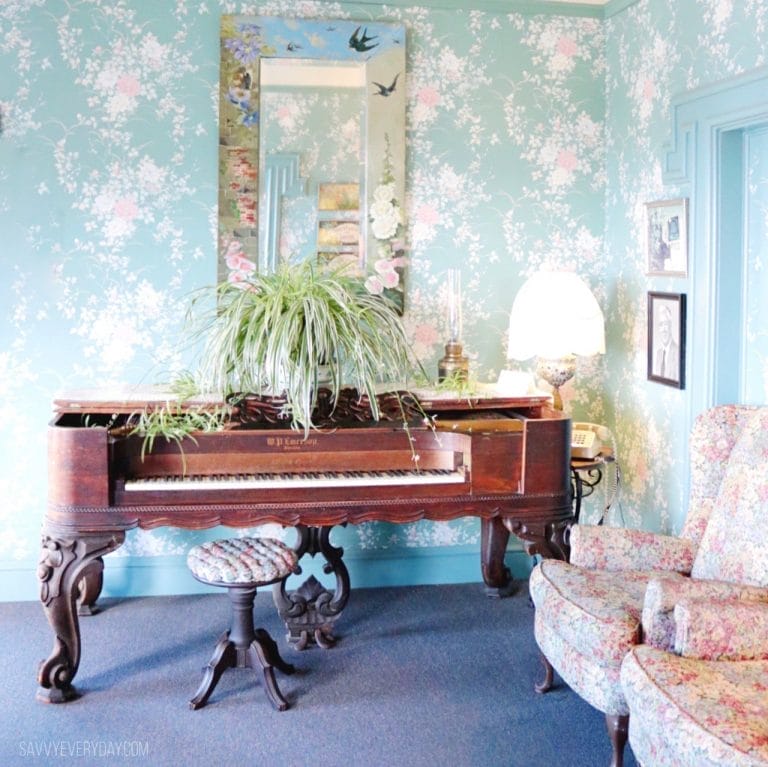 We stayed in an ocean view cottage with fireplace and steam shower, which is about $149/night in low season and $240/night in high season (not bad!). I'm pretty sure all of their rooms have some sort of amazing view if not ocean, though. But guess where the ocean view is?! It isn't out a side window or balcony, it's the whole entire front of the cottage! When you sit in bed you're looking at the view, and it's beautiful. Parking is free and designated by room, but Little River Inn also offers a free shuttle to/from the airport! I love that the inn is a non-smoking property with designated areas because I can't stand the smell of smoke and don't want my kiddo to get second-hand smoke. I opted not to bring our dog on this trip, though pets are OK with an additional $25/night and there are pet dining areas! When we got to our room a bottle of wine and the most amazing handmade truffles awaited us. I always do a mattress check when I stay somewhere and was super pleased with how clean the mattress was in our room.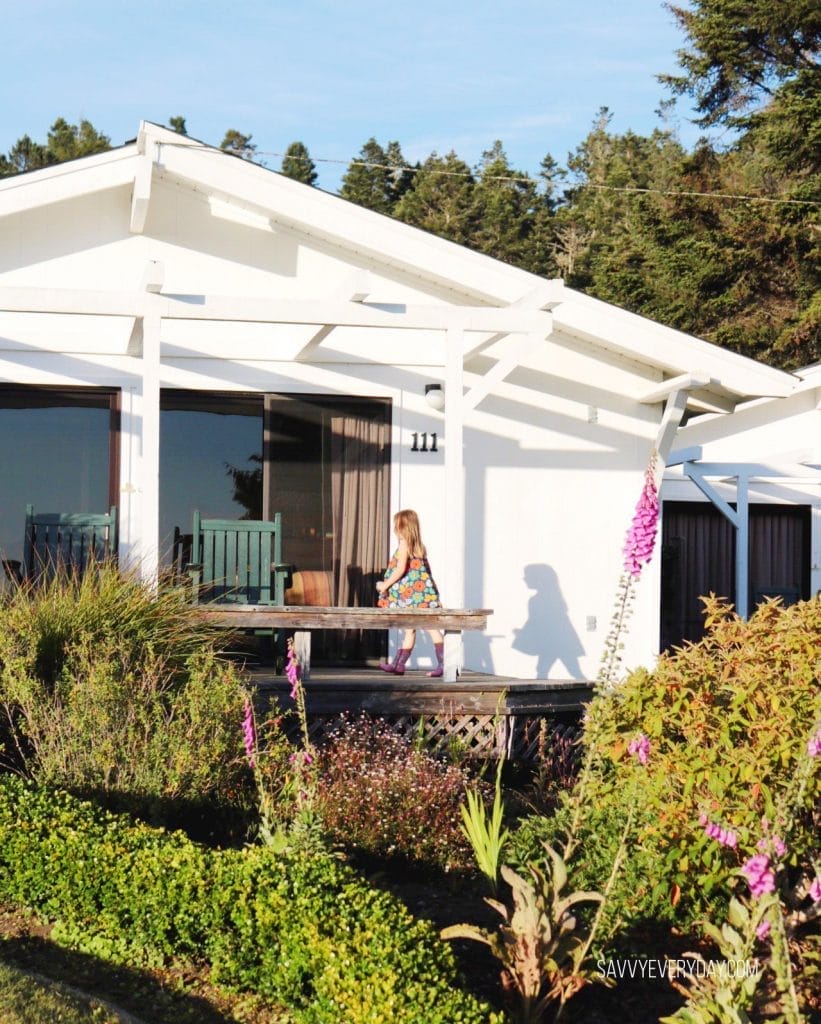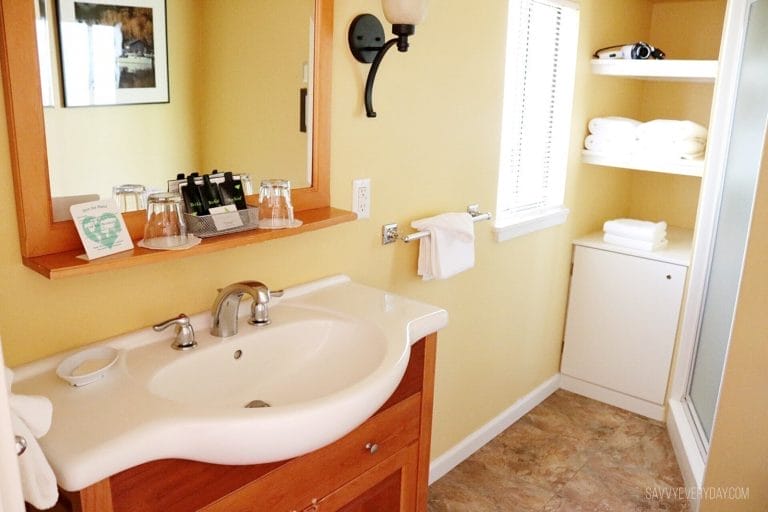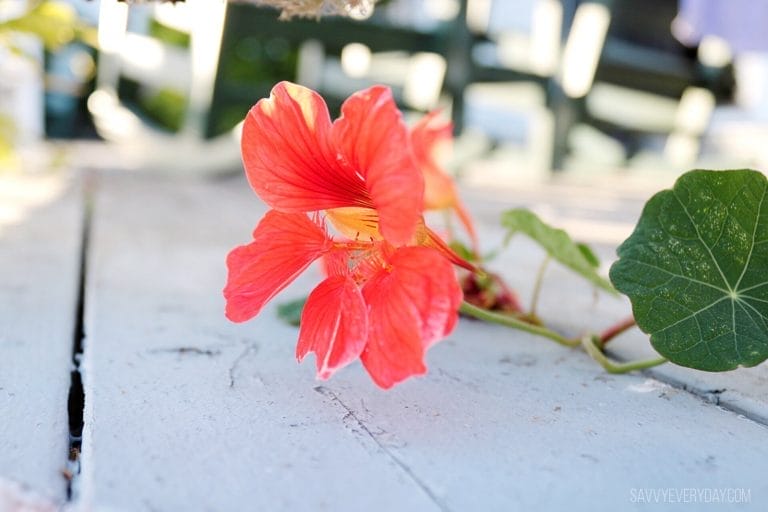 Tasty Foods
Once settling in we walked over to Little River Inn's dining room. I ordered pine crusted salmon for dinner my mom ordered a vegetarian dish. Savannah's kids meal was huge! Definitely have kids share a meal (and they'll have to for breakfast since there isn't a kids meal option then). We were pretty happy dining there overall so aside from one morning of room service for breakfast, we ate in the dining room our entire trip. The Billionaires Bacon is a must-try, it totally lives up to the name! I just can't say enough about how delicious it is! The dining room is a great mix of casual and sophisticated so that all guests and diners are welcome, and I just love the garden view. There are a lot of chain restaurant options in Mendocino itself (yep, we made a Starbucks trip) and some other options in Little River as well, we just really liked the tast and convenience of the Little River Inn dining room.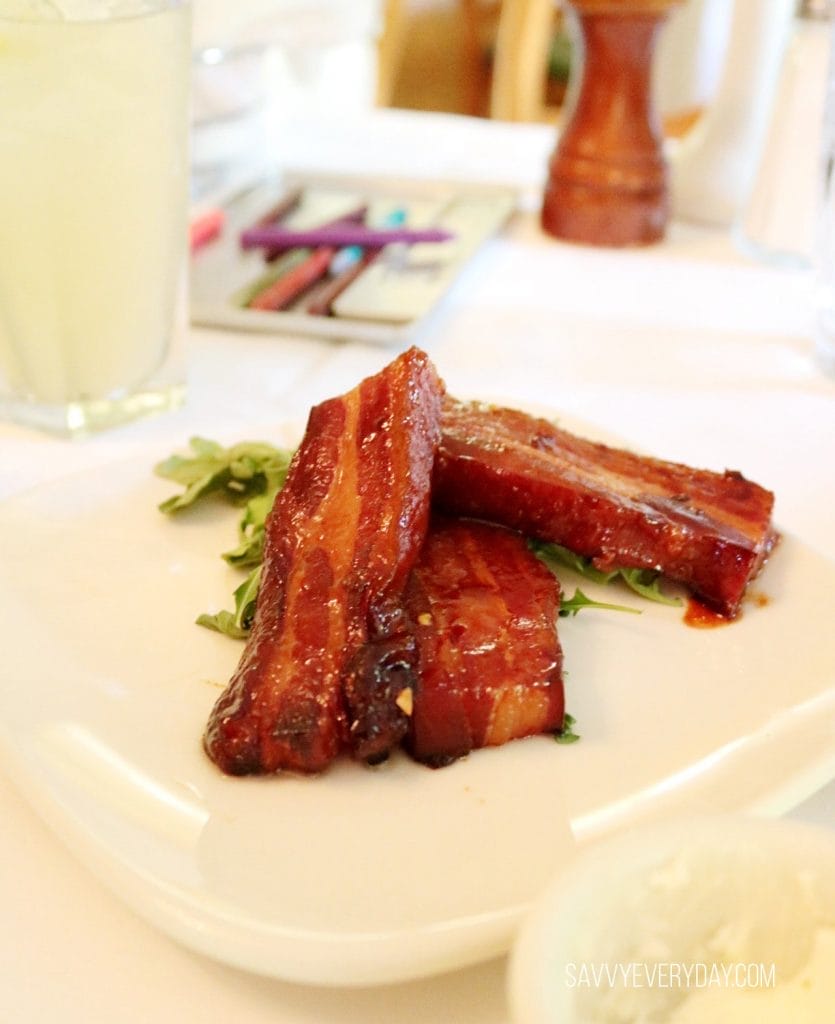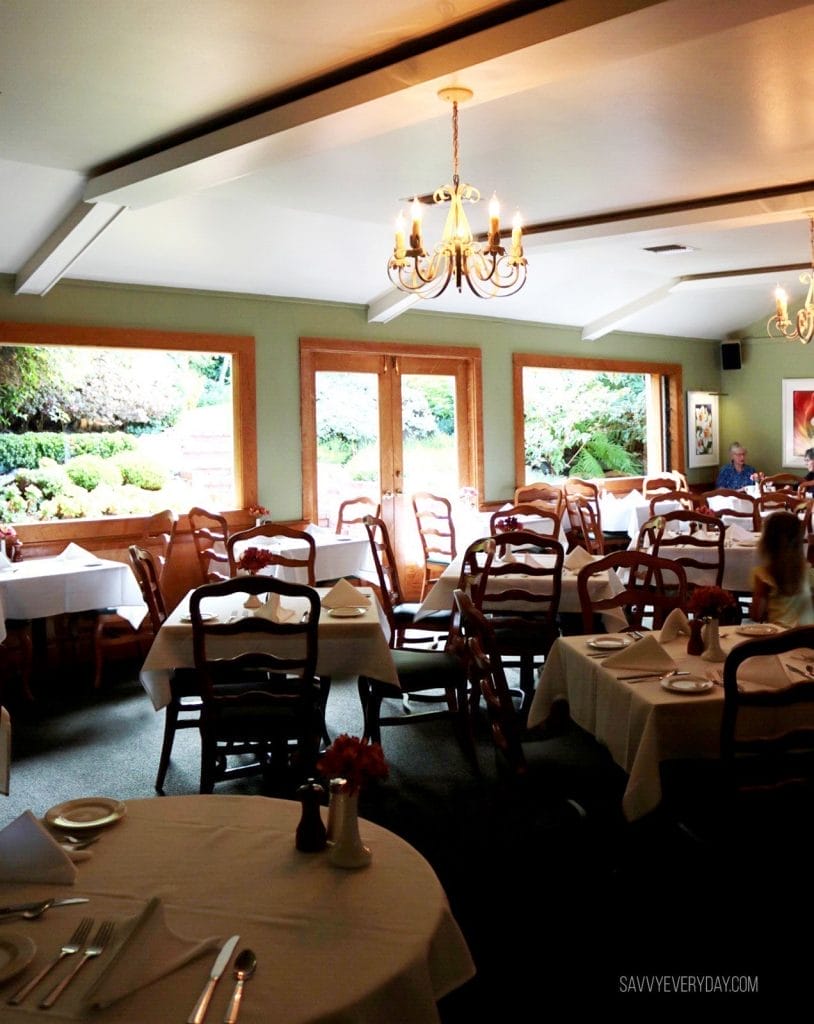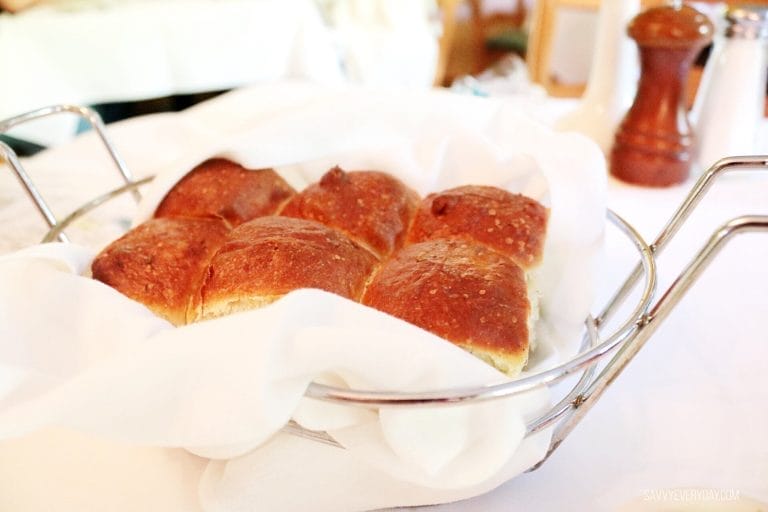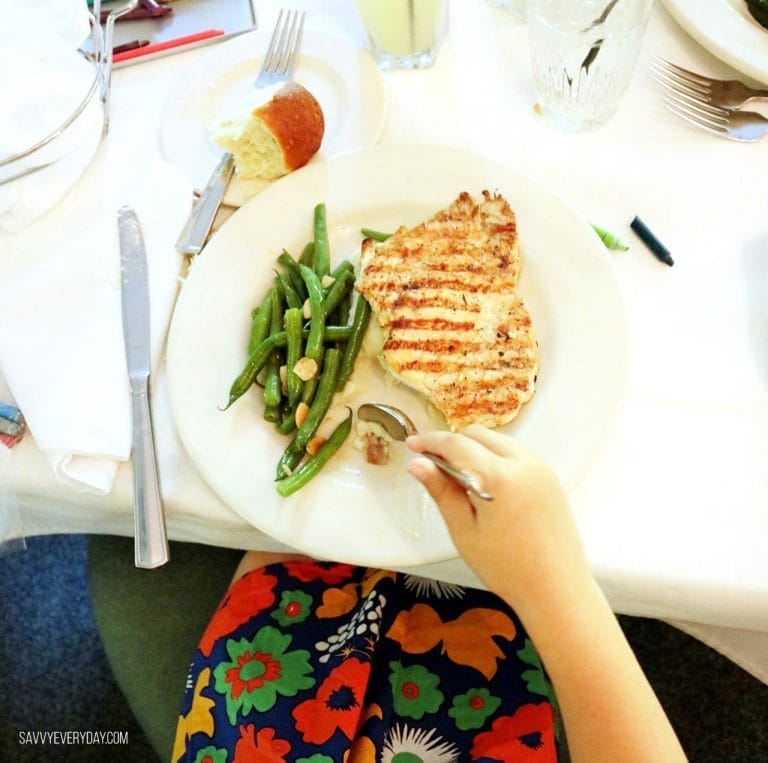 Things to Do
The next day started with a delicious in-room breakfast (you just fill out the order form and leave it by your door the night before for someone to pick up at 6 a.m.) then headed out for a ride on the Skunk Train! Our 11 a.m. Pudding Creek Express train departed from Fort Bragg and took us on a 1-hour roundtrip ride through some beautiful greenery. We also learned a bit of history about Pudding Creek and the trees along the ride. S was super interested in the snack cart and *had to have her own skunk for the train ride so of course Nana got her one in the gift shop before we departed. It was the perfect amount of time for a train ride! There are longer nearly all-day rides with a picnic lunch for adults, but I definitely like the quicker train rides for the kiddos. It was fun for S to get her ticket punched before boarding too, just like on the Polar Express!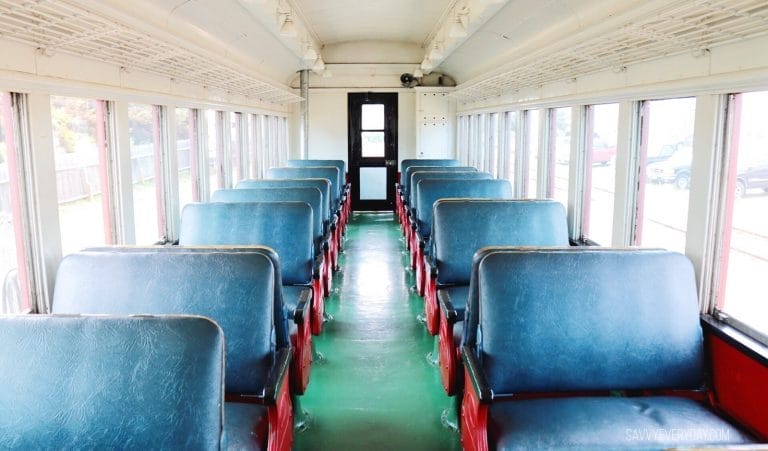 After the train ride it was time to check out the famous Glass Beach! There isn't much glass left anymore, so we were sure to explore without taking. S had a blast playing in the water, and it was kind of a fun hike to get down to the sort of cove area. It was harder for my mom to manage the terrain, though, and I saw quite a few people with walking sticks or canes to navigate.
We passed several more beach areas on between the Glass Beach and Little River Inn so the drive back after some beach time was just lovely. We stopped at the beach just below the inn to lay out and relax before dinner since the Glass Beach wasn't exactly best for that, and S got to build a few castles with her toys while Nana got to take a nap.
Our trip ended the next morning so we had another tasty breakfast (this time in the dining room at Little River Inn) with fresh-squeezed orange juice, scones, pancakes and fruit to eat later as a snack then started our trek home. Because there was a bit more traffic going back than coming, we made a detour to Abode Marin in Larkspur, CA so I could check out their brand new showroom — It's amazing. All of the companies they work with are sure to use responsibly sourced wood materials (they plant a tree if they cut one down), and owner/designer is so knowledgeable about every company and artist she chooses to work with and display in the space (which is set up with spaces you'd want to just take and put in your own home). I got to design my own custom pillow, too, which I'm excited about seeing in person and sharing on social media once it arrives!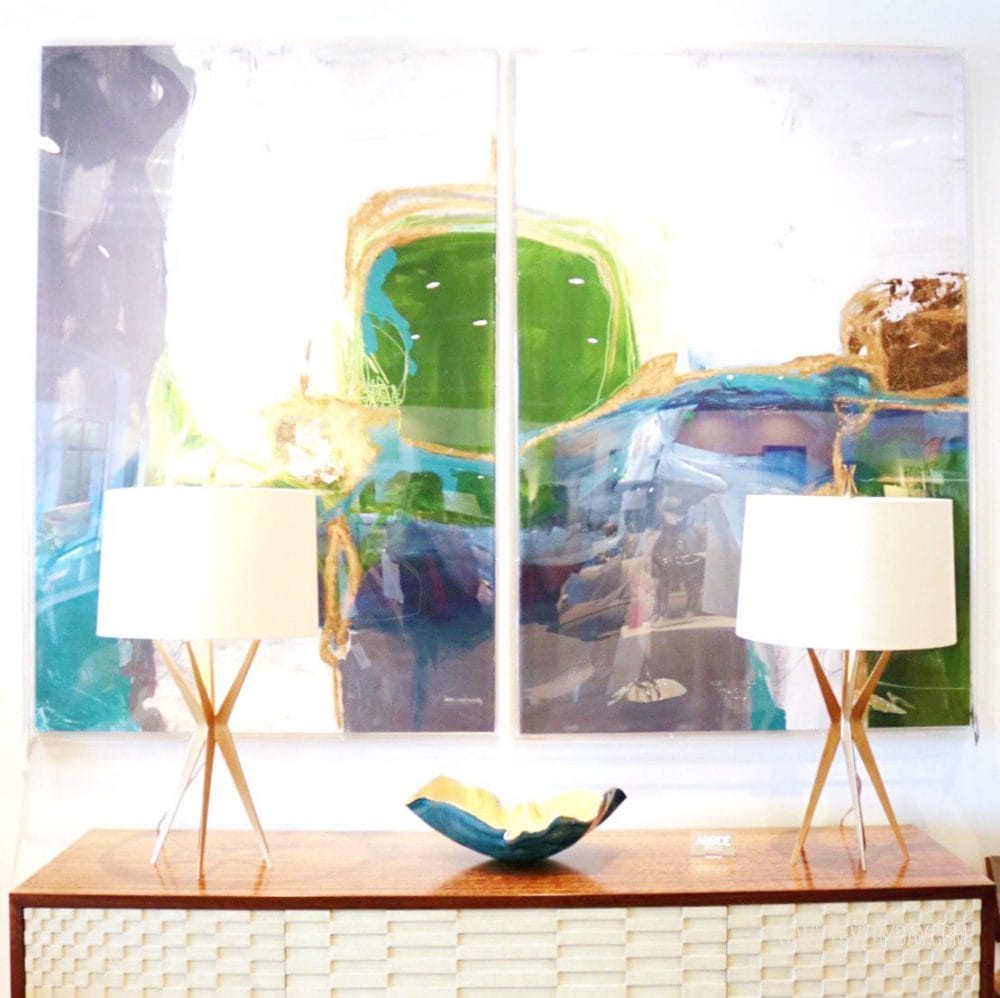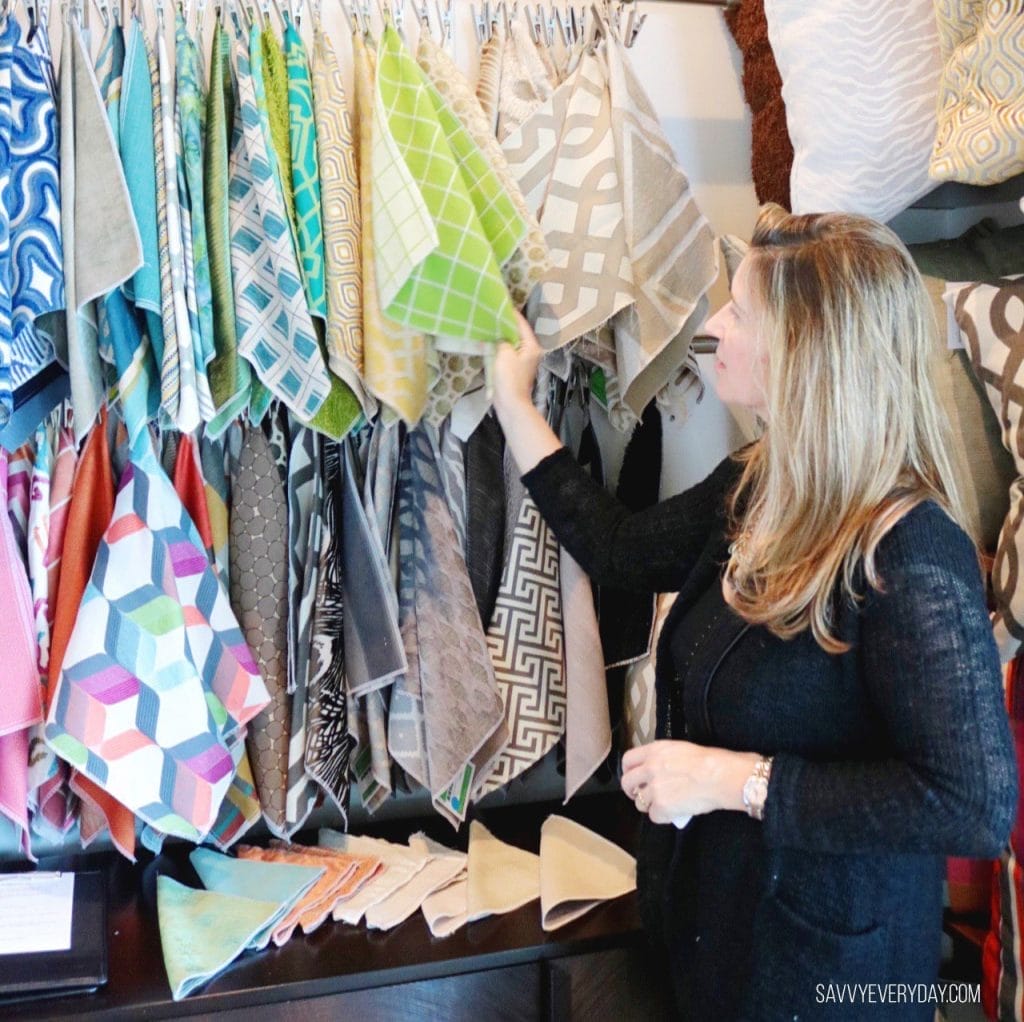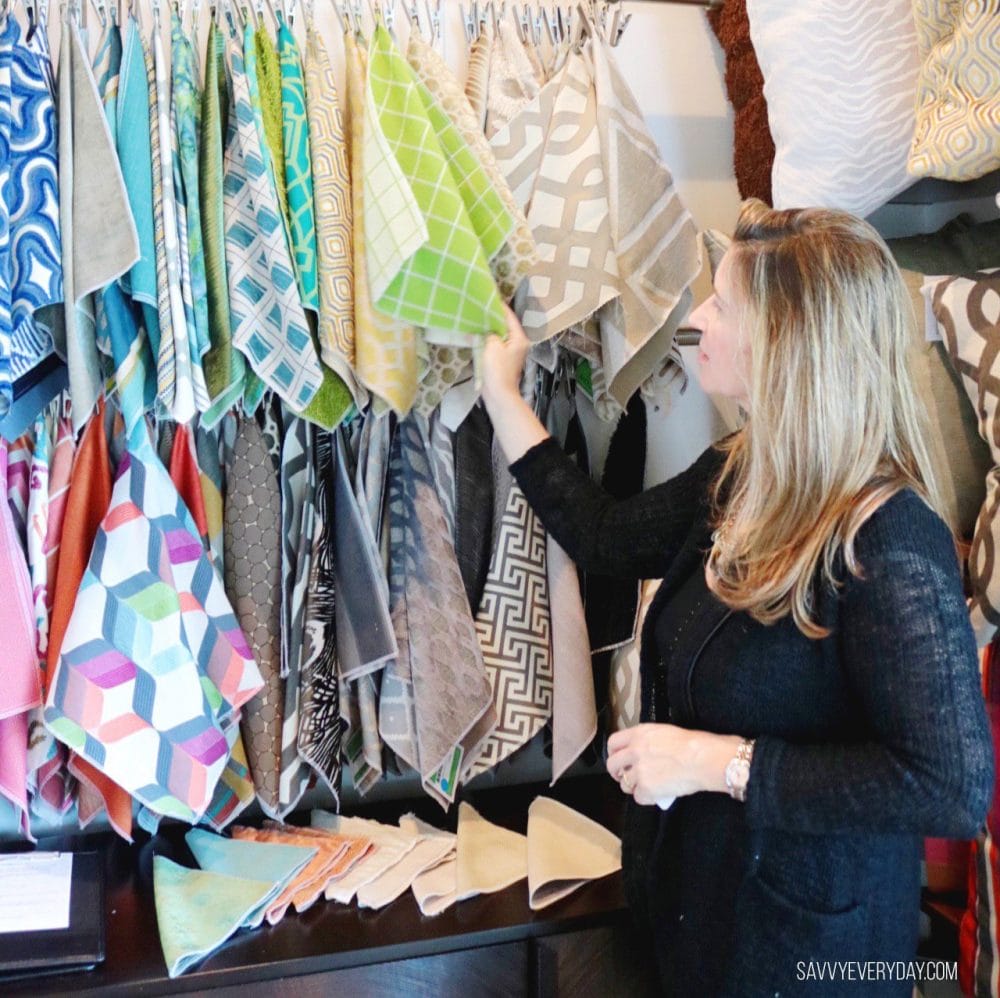 I'd say it was a pretty successful family vacation filled with relaxation, fun and some "me time," even! S was so wiped out by the end of each day that I could actually get a lot of work done at night during this trip! I recommend the area, and all the great stops you can make on the way to or from the location. The Lexus RX 350 handled all the turns, inclines and roads really well and it only took a full tank of gas to drive to Mendocino and back (but I still filled it at the halfway mark to be safe). On average, I got about 23 miles per gallon. We'll definitely take another trip out that way in the future!
Have you ever been to the Mendocino/Little River area?