Are you tracking your pregnancy or the first few weeks of your kiddo's life? Why not use photo cards themed for the month?! Keep reading to snag your own November week-by-week photo cards for weeks 4-41!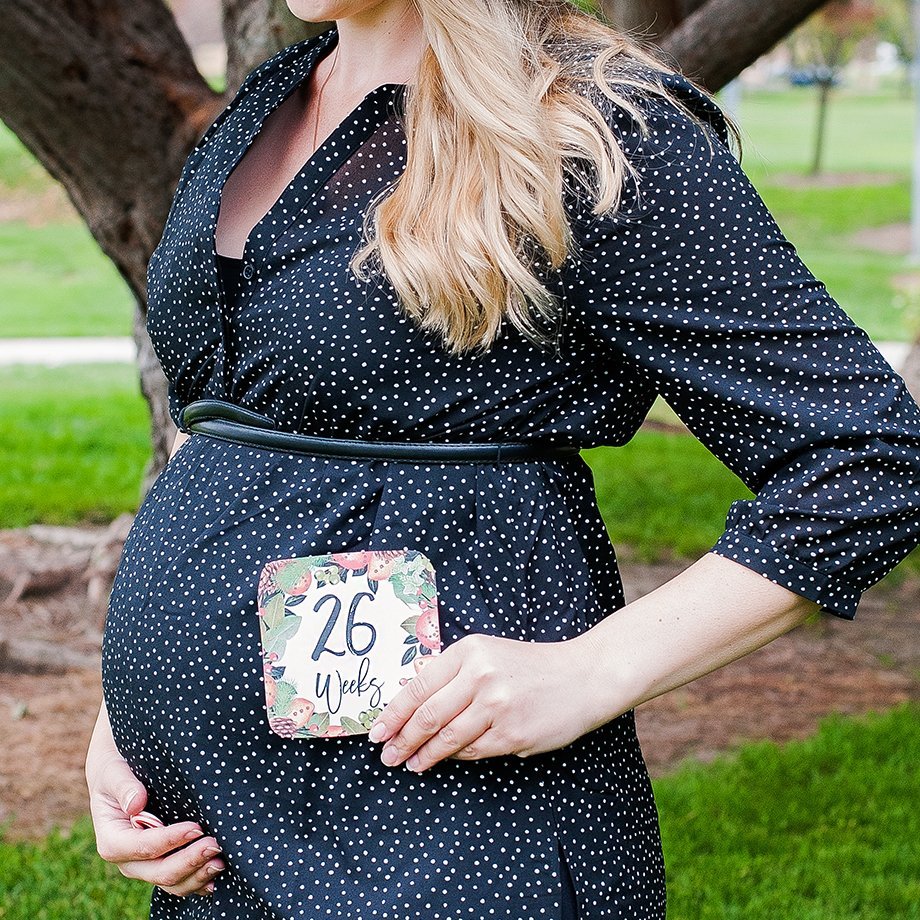 Can you believe it's already Nov. 6?! This month is already flying by and it just started. Don't forget to take your bump shots for the month before time passes you by. I didn't really take consistent bump shots when I was pregnant with S and really regret it — Especially because it would have been fun to compare my bump from that pregnancy with this one. So this time around I'm using themed photo cards to remember not only how many weeks along I was with each bump, but the month, too! I also try to take the pics in front of something major that's going on, like in the above picture where I'm in front off the pile of boxes currently in our garage after a busy move this week. This helps me remember that when I was 24 weeks pregnant it was November and we moved to our new apartment. I kept the November cards very warm and festive, without Thanksgiving-specific reference. I hope you enjoy them!
To Download your own November week-by-week photo cards, simply click on the image below! Please Pin this post and share it with any mama friends you know. Be sure to check back for the December photo cards next month, too.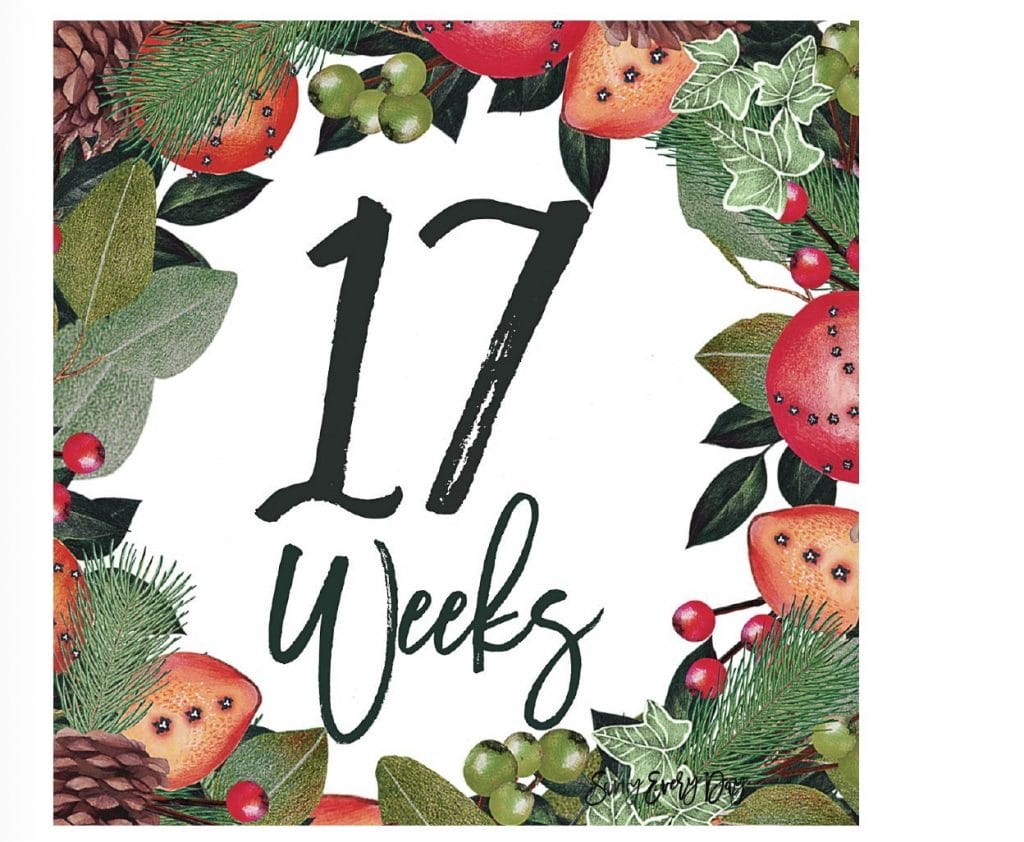 Have a suggestion for next month's photo card? Tell me in the comments! Happy November, mamas!