Orchard Park Grand Opening Event
Looking for something fun to do tomorrow and a new place to live in the San Jose, CA area? Orchard Park in San Jose is celebrating the build of their gorgeous new homes with a grand opening tomorrow (Oct. 11) from 10 a.m. until 4 p.m.with free food trucks, cookies and other treats, a coffee cart, balloon artists, musical entertainment, and open home tours. Savvy Every Day was invited to a sneak peek VIP celebration for Orchard Park yesterday where I had a chance to check out three great floor plans (of the many that they have), and enjoy the party.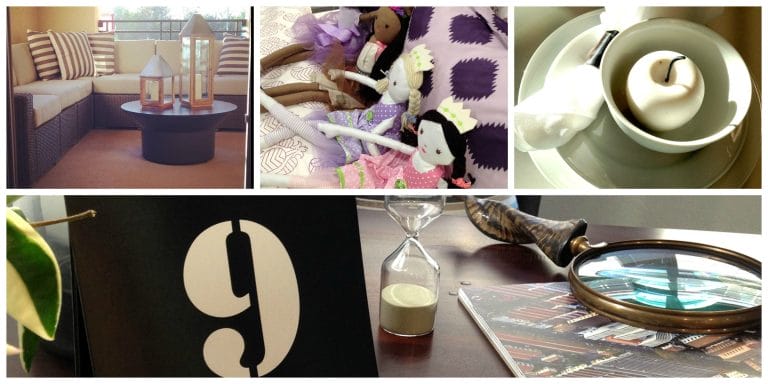 Whiskey Sunday drove up from LA to perform for attendees as we all enjoyed conversation, tasty appetizers and drinks. I'm no fan of cranberry juice but the Cranberry Mojito at the bar was something I had to try — it was just too cute! Add on some Twice Baked Potatoes, Grilled Garlic & Herb Marin Sun Farm Tri-Tip Sliders, and local cheeses and I was in food heaven.
The location was really easy to get to since it's close to the freeway (but not too close that you get all that traffic noise) and a few shopping centers full of food restaurants. The 15.9 acres has three different attached-style residences on the premises: Flats, Towns and Courts, along with a park and Coyote Creek Trail extension. The three options range in price, lifestyle, and options. For instance, one option allows for your own garage and entry, while another offers a private security-monitored elevator that opens up to your home. All of the options that I saw had gorgeous open livingroom/kitchen areas, as well as an open but large and slightly enclosed deck — perfect for sitting out while baby plays on a mat, or entertaining at the couches.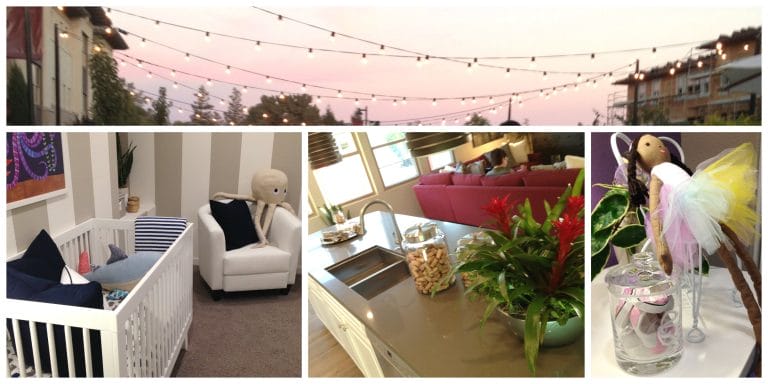 It was really fun to look through these homes and I got some great design ideas:
Use long drapes over sliding glass doors and other large windows to lengthen the room
Paint a desk calendar a solid color then stencil a giant number or letter on one side for decor
Use big color contrasts in rooms
Put doll shoes on display in a jar so they're pretty and easy to find
Try fruit decor
If you check out the Orchard Park Grand Opening Celebration at 1633 Oakland Rd. in San Jose, leave a comment on this post, Tweet to @savvyeveryday or tag savvyeveryday on Instagram with your favorite design ideas from the tour — I'd love to see your favorite ides and if I missed any! The event will run from 10 a.m. – 4 p.m. so there's plenty of time to take a tour and join in on the family fun while still doing everything else you need or want to do on your family Saturday.
Special thanks to New Home Company and Orchard Park for sponsoring this post, and supporting Savvy Every Day. The contents of this post are the writer's opinions alone and none of the links used are referral links.
Title:
Orchard Park Grand Opening Event
Mentions:
balloons, bloggin' mamas, design, diy, Family, family community, family outing, food trucks, grand opening, home show, model homes, moving, new home, New Home Co., Orchard Park, pre-opening, san jose, saturday, savvy homes, The New Home Company