Fall Themed Post Office Learning Activities for Toddlers
Post office learning activities are great for teaching toddlers about numbers and letters, but also about the community helpers in their neighborhood, how to find home using an address, what a map is, and how to make special memories with family members by sending cards or letters. There's really so much value in this topic! Keep reading for Fall themed post office learning activities for toddlers that can be fun for the whole family, including a free printable.
A big thank you to Little Tikes for sponsoring this conversation. All opinions are mine alone.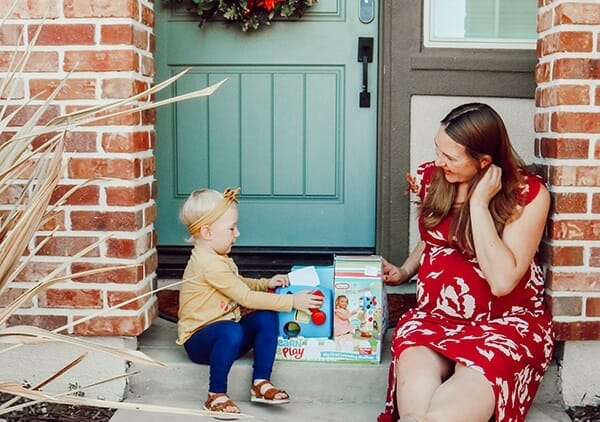 Printable Post Office Learning Activities
Printables can help introduce vocabulary and topic ideas to toddlers ahead of time so that once they see everything in real life it connects (and vice versa depending on how your child learns). Click the mailbox image below to get your free printable PDF filled with fun Fall themed post office learning activities for toddlers like coloring pages, an area for drawing a picture to send to relatives or friends, and a letter game to help the kiddos learn about post-office-related topics.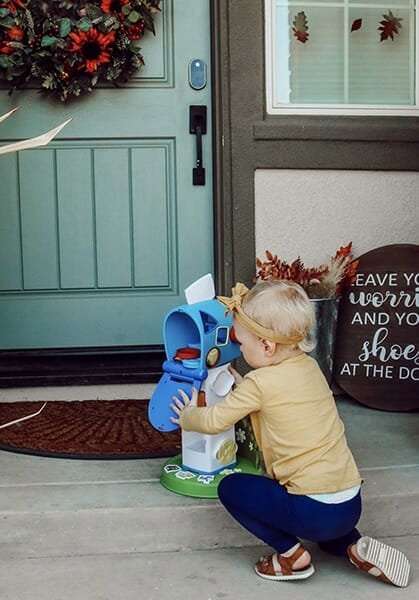 Post Office Learning Activities for Toddlers
Some post office learning activities for toddlers include:
playing pretend with a mailbox made for toddlers
sending cards as a family
visiting the post office
Mailbox Pretend Play Activity for Toddlers
Toddlers learn through play so it's no wonder that this is the best way to reinforce topics learned and test out what your child understands so far by observing how they demonstrate the topic in their natural dramatic or pretend play. I really like using the Little Tikes® Learn & Play™ My First Learning Mailbox for pretend play about mail. It's the perfect size for kids ages 12-36 months old and includes developmentally age-appropriate learning opportunities for shapes, colors, and numbers through free or pretend play or the 50+ educational activities, phrases, and songs. I just love that it allows toddlers to learn about packages, letters, the mail carrier, addresses, and so much more all through one toy. I brought it outside for my 2-year-old to play with where a real mailbox might be, but she also enjoys getting her mail from just outside her playhouse in the kids' toy room.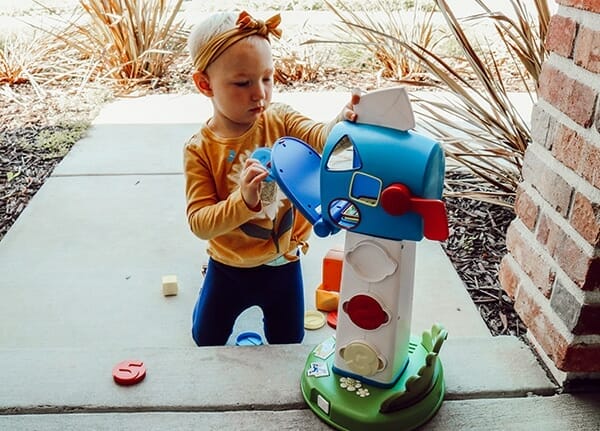 Send Cards as a Family
When I was a toddler, my grandma started the tradition of mailing her handmade cards to all of her grandchildren for Halloween, Christmas, Valentine's Day, and birthdays. It was something special that I always looked forward to. Now that she's gone, these sweet cards are too, but my family receives fun holiday cards from friends & relatives during Fall in preparation for the season of giving instead. Creating cards for friends and relatives as a family is a great Fall tradition to start. Not only can your toddler include their Fall drawing from the printable shared earlier in this post, but they'll be able to learn about all of the different locations around the world that the cards/letters are being mailed to. Don't forget to put a few letters in your toddler's Little Tikes® Learn & Play™ My First Learning Mailbox too!
Visit the Post Office
Going on a sort of field trip to the post office can be a fun and educational experience for your toddler. You can bring your printable to talk about everything you find at the post office, or simply take pictures and talk about everything you see there. Either way, this is one post office visit that you'll need to carve out time for in advance — think of it as a learning field trip rather than the quick errand you normally go to the post office for. Maybe bring all of the letters & cards your family created together so that your kiddo can see the process for sending out mail, too!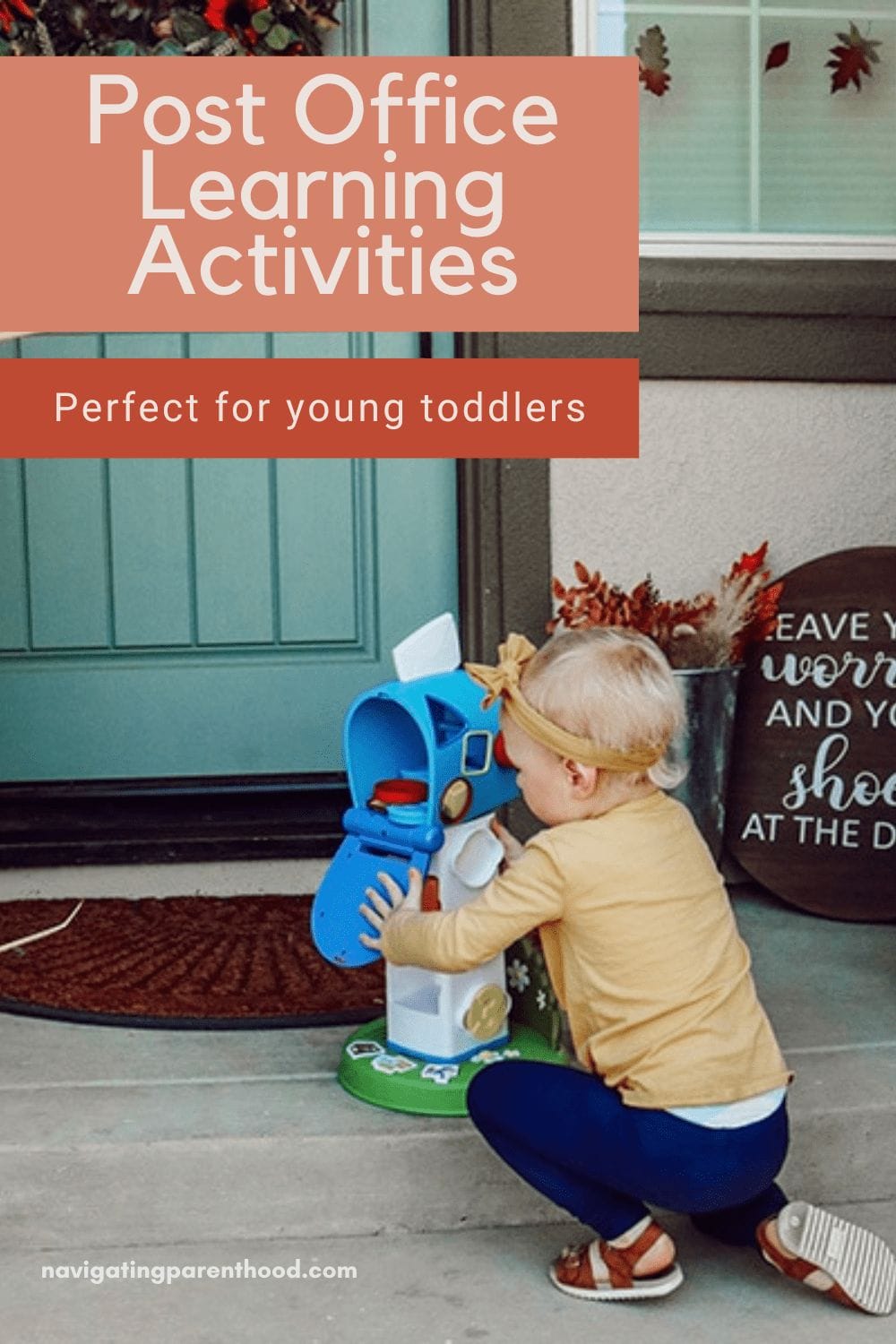 Title:
Fall Themed Post Office Learning Activities for Toddlers
Mentions:
downloads, Family, free pdf, learning activities, Little Tikes, parenting, toddler
Keywords:
post office learning activities