Sophie la Girafe Baby Items You'll Be Obsessed With
There are a lot of baby products on the market but nearly every new parent knows all about the Sophie la Girafe teething toy. It's typically talked about either because new parents can't believe how much it costs, or because it's the only thing that makes someone's baby happy. Whatever the reason, it's such a hit in both Europe and the US that there's actually more than just the famed teether in the collection! Here are a few of my favorite useful and super cute Sophie la Girafe items (of many) that just might make you obsessed with Sophie la Girafe.
I received the items mentioned to facilitate this review. This post contains affiliate links (I get money toward teething toys if you buy something). Photos by Sincerely Me Photography.
Sophie la Girafe Teethers
Sophie la Girafe Teether: This is the most well known of all Sophie la Girafe items, and most talked about. Sophie is lightweight, squeaks and is made of rubber without Phthalate or PVC. This is a hit for teething babes. I've used the squeaker sound to cheer up the baby (and get the dog's attention), too.
So' Pure Sophie la Girafe Chewing Rubber: This is my favorite right now since my little guy is 4 months and teething. It's small enough for him to hold and move up to his mouth to chew on and the design allows him to wrap his fingers in it so it doesn't drop from his grasp. There are also little bumps to soothe achy gums. Like the balls, this is made of 100% natural rubber.
So' Pure Sophie la Girafe Bath Toy: This natural rubber toy is perfect for bath time with a teething baby!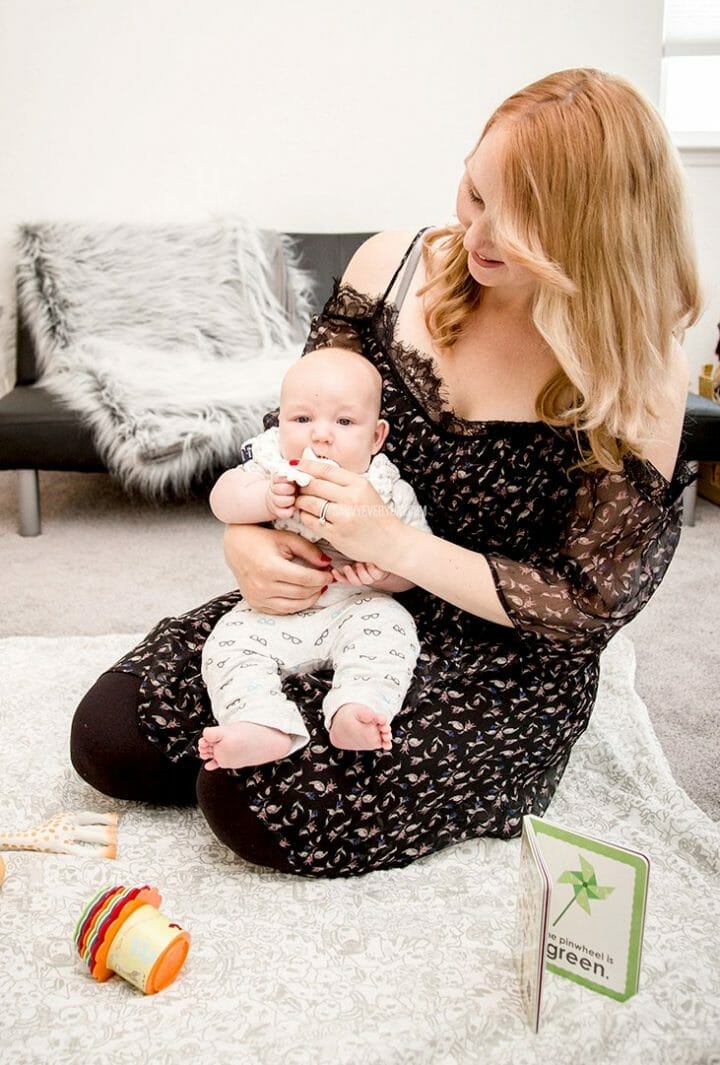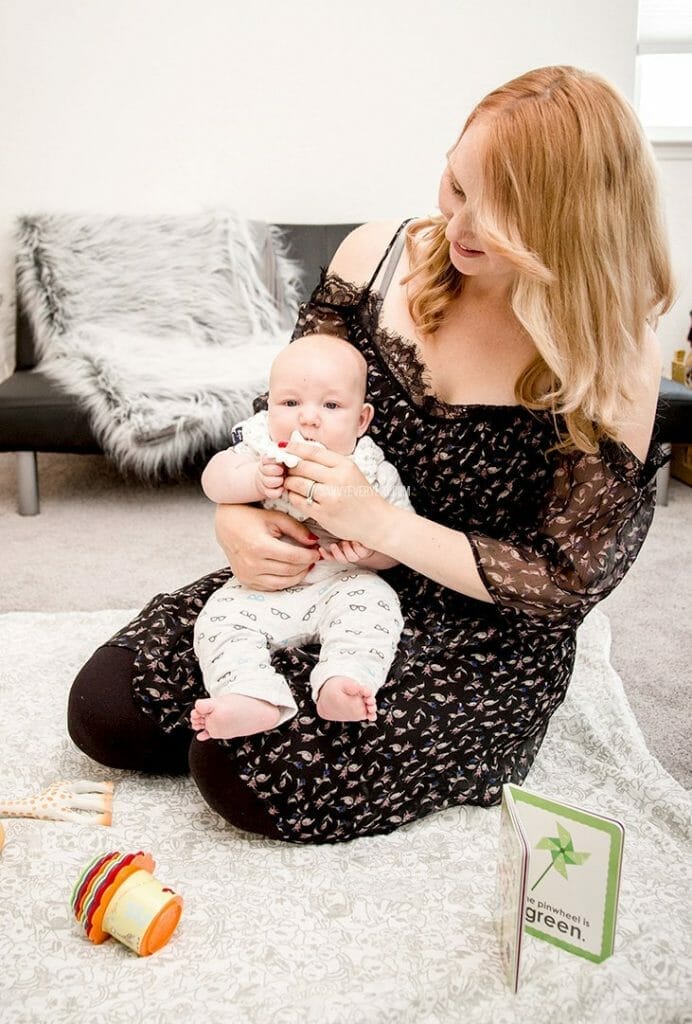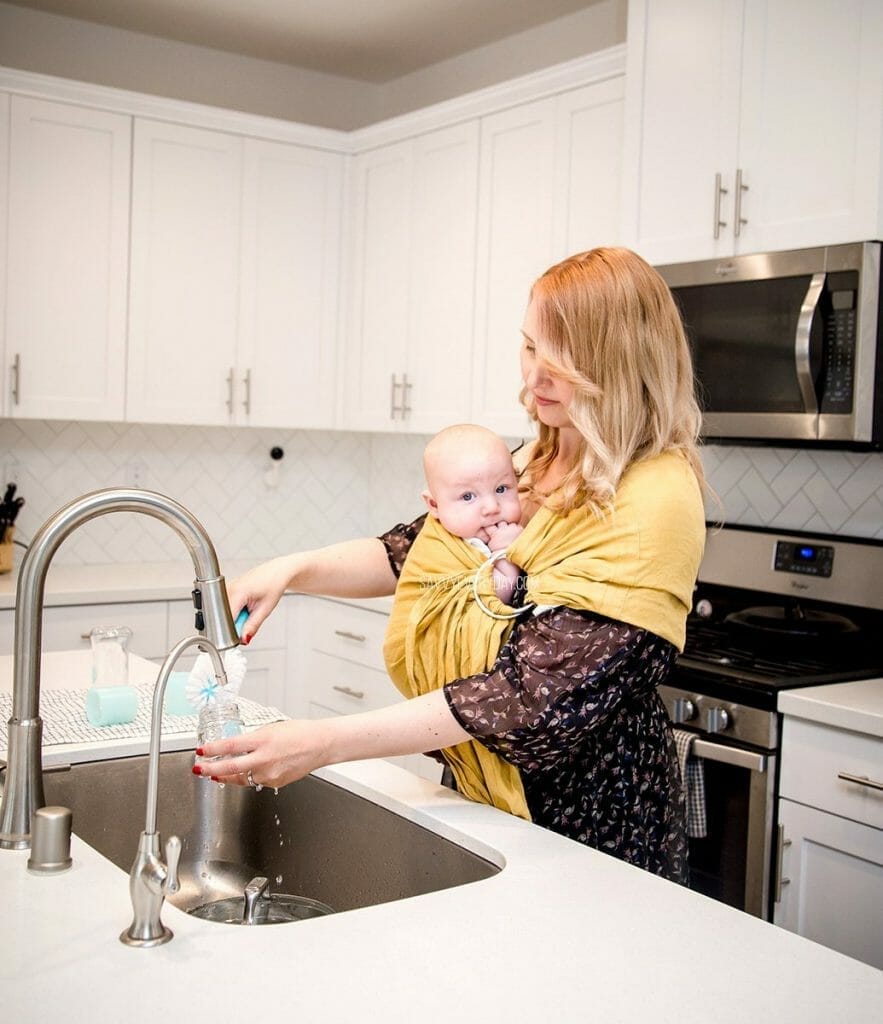 Sophie la Girafe Feeding
Mii Sophie la Girafe Birth Gift Set: Why not feed baby in style with Mii's Sophie la Girafe collection? There are both plastic and glass bottle options available, and this kit comes with everything you need to start feeding baby, including a really good bottle brush!
Bebe Au Lait Sophie la Girafe Nursing Pillow (Limited Edition): I love Bebe Au Lait and if you're a Sophie obsessed parent you're going to love them too. This Sophie la Girafe nursing pillow comes in Carousel Blue and Carousel Pink. I have the blue and was so in love with it as soon as it arrived. It's soft and my kiddo loves looking at the print. It's great for breastfeeding, but we also use it for supervised tummy time.
Bebe Au Lait Sophie la Girafe Nursing Cover (Limited Edition): My son doesn't like to be covered when he nurses, but when I tried this cover he actually let me use it! Definitely, try this cover if you want to use a cover in public spaces but a scarf or multi-use cover isn't working for you. Since this nursing cover is made of muslin it's soft and lightweight on the baby so he doesn't get overheated and uncomfortable underneath it. I really like the large opening at the top that stays open without me having to hold it so he can see me and not be scared, too. Like the other items in this collection, this nursing cover comes in Carousel Blue or Carousel Pink.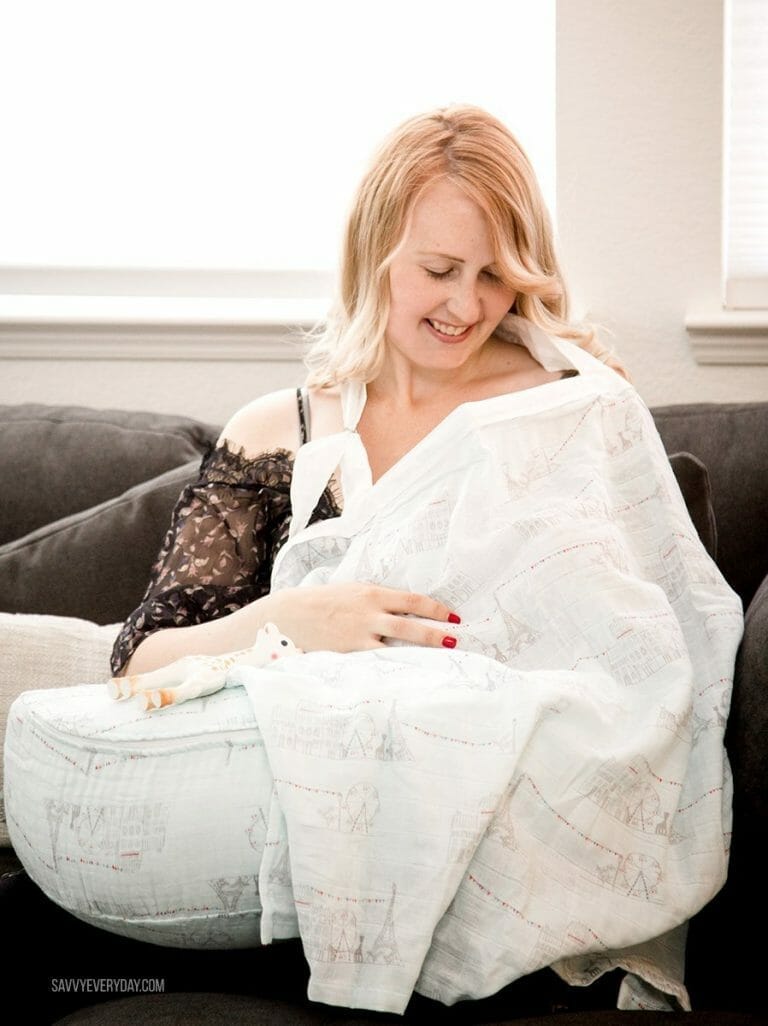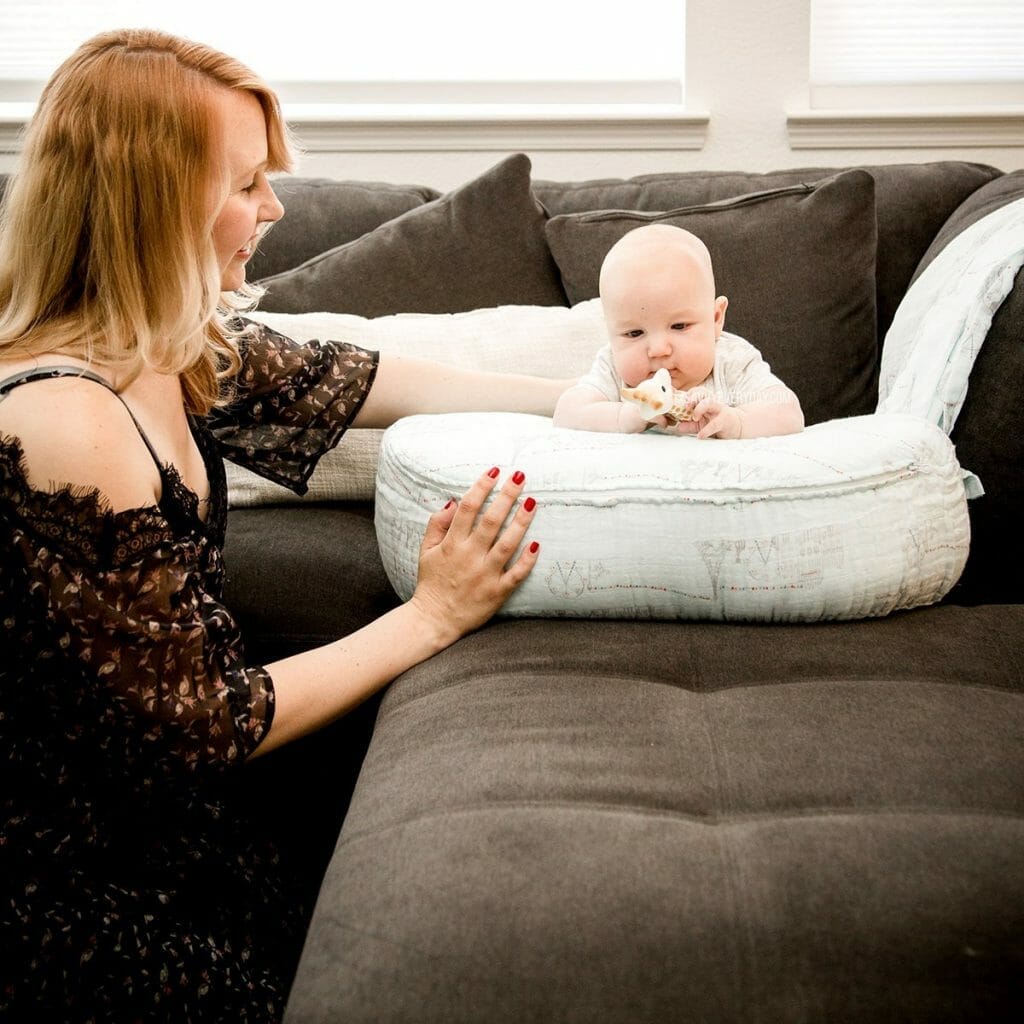 Sophie la Girafe Fun
"Sophie's Colors" by DK Books: This book of primary colors entertains baby with fun flaps and new concepts.
Sophie la Girafe Stacking Flowers: These colorful flower-shaped stacking cups are perfect for entertaining baby while super little, then great as they get older and go through the stacking phase.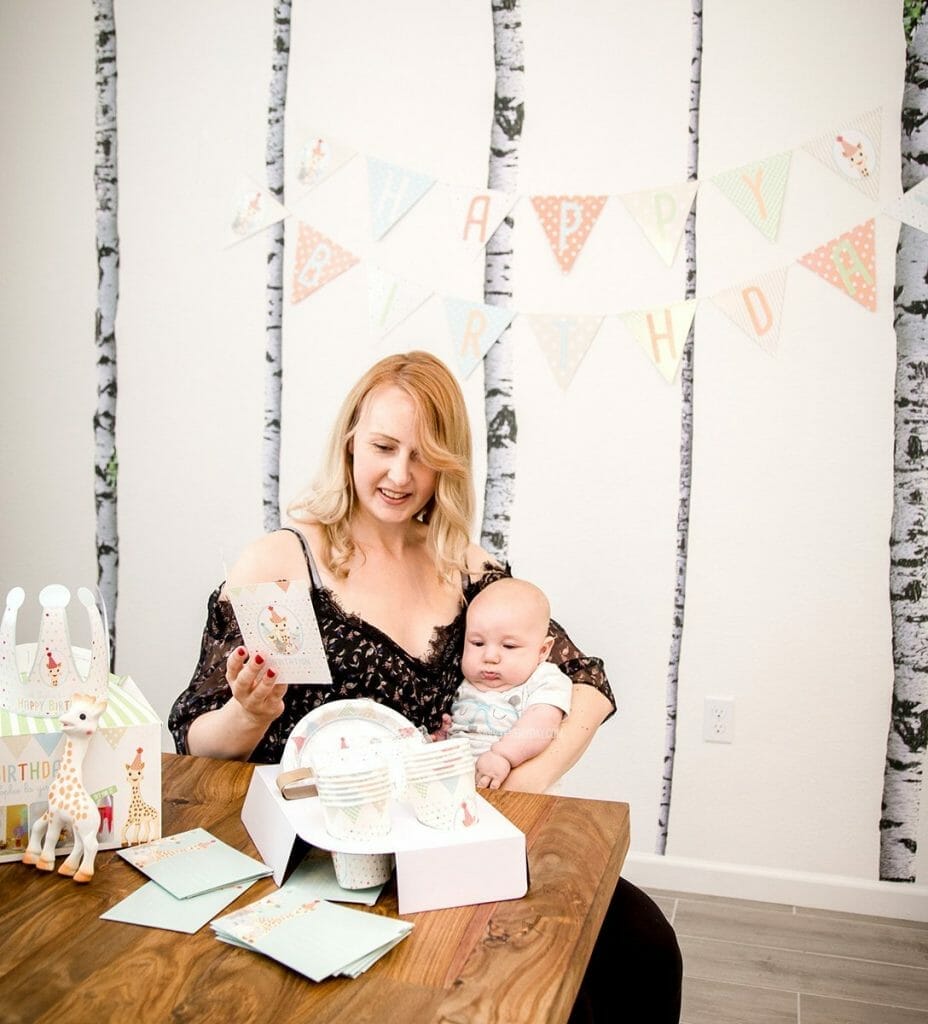 Sophie la Girafe Birthday Party Box (Set of 12): Why should themed birthday parties be hard? This Sophie la Girafe party box comes with everything you need from adorable invitations to drinks, straws, plates, a banner, and balloons! It's seriously adorable and a great price.