Mama Style: Spring Looks For Outdoor Fun
Spring means it's time to break out the hiking gear, get the swim gear ready for the beach, and buy a new pair of tennies! Now that Savannah is 5 she is all the more into going on outdoor adventures with me, and because a lot of my time ends up being on the computer during the week I'm really enjoying going outdoors with her more, too. But Spring isn't Summer — You need to prepare for a change in weather. Keep reading for a few of my favorite Spring outfits for trips outdoors.
I received complimentary product from Orvis for this review. All opinions are mine alone.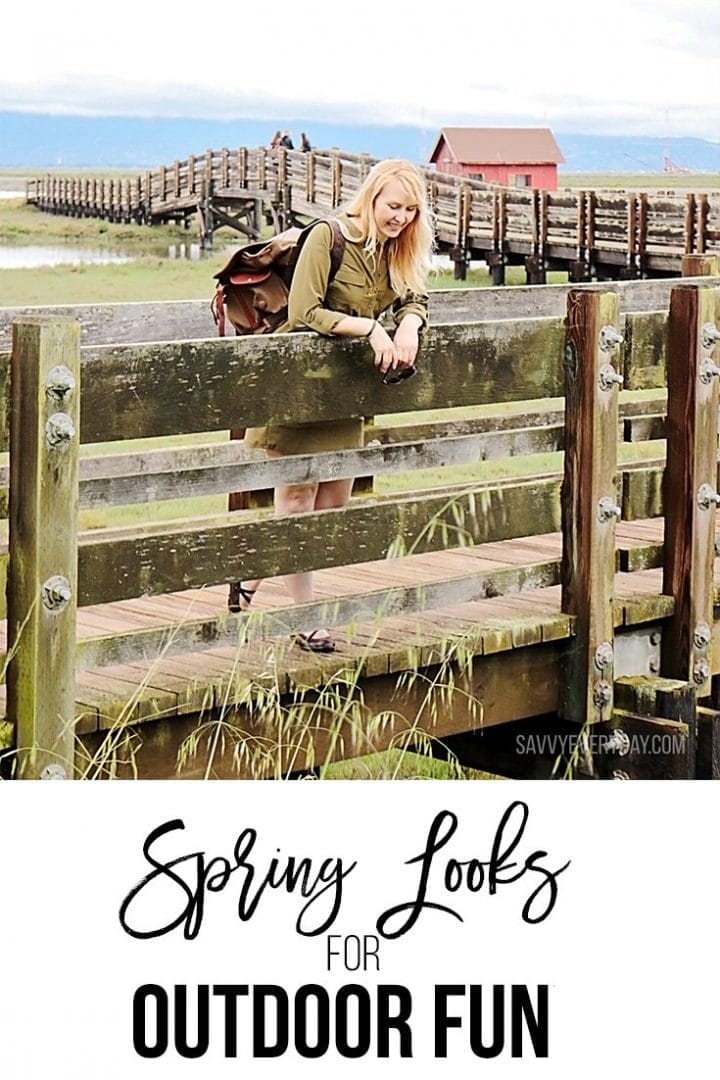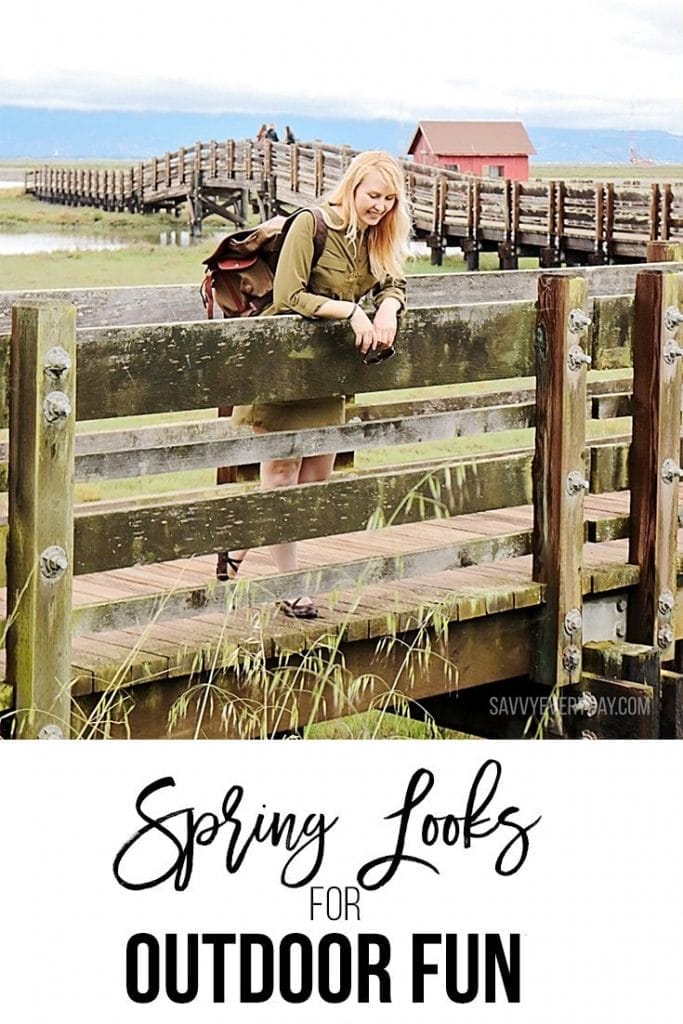 Both looks in this edition of Mama Style were created around Orvis' new women's clothing line. When I saw the Spring Collection I just about adored everything, but new I had to keep it to two pieces so I went into a local Orvis store (my first time!) with the kiddo to get a better idea of sizing. I noticed that sizes run a little big, so I went with size Small instead of Medium on the shirt I picked, then ordered my dress from the Spring line since it wasn't available in store yet and they offered me free shipping. Orvis has been known for their top-quality outdoor adventure clothing for some time now, but their latest line of clothing surpasses past standards by not only being practical & functional, but also fun & fashionable for everyday wear in any weather condition. They've released new styles that can be layered or mixed in with clothing you already own to compliment your closet. I love how the items I picked are sturdy enough for the outdoors, but comfy enough to wear at any time (and I still look great). One of my favorite things about Orvis, though, is that 5% of pre-tax revenue is used to protect nature!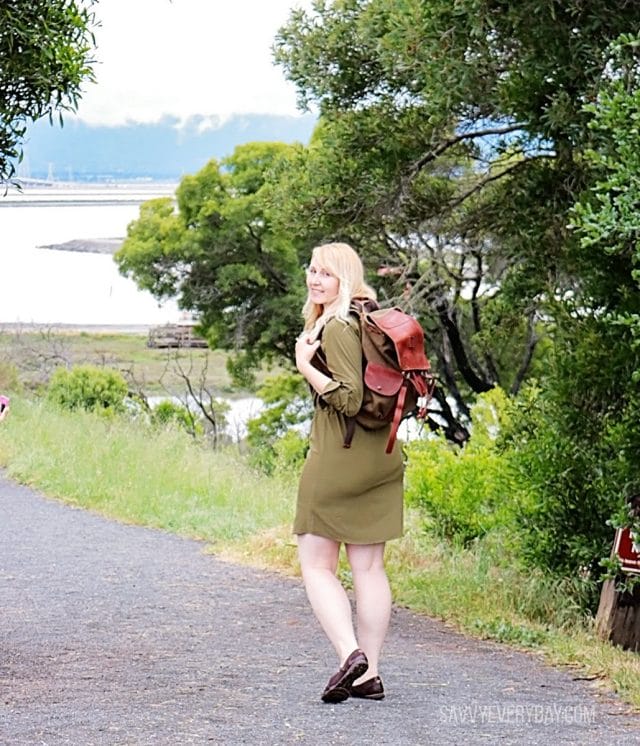 Orvis Florence Travel Dress, Olive ($119): Not only does this dress look super cute, but it's wrinkle resistant, has UPF 50 Sun protection and dries super quick (in case you're playing in water). I love how lightweight it feels, and that it has a handy mesh pocket! This dress is perfect for stashing in your purse as backup flight clothes, wearing on a day trip to wineries, long walks, dinners out, or even fun little family hikes! You can either button the dress up all the way, or leave a few top buttons open (they still close up without a gap when open). The way the button-up top portion of the dress is made makes breastfeeding by unbuttoning a breeze, and allows for a little bit of coverage from the unbuttoned flaps. I love that the sleeves can be worn down for chilly days or rolled up and buttoned if it's a little warmer out.
I took my Florence dress out for a spin at Don Edwards Bridge with the kiddo, my mom and sis to explore nature for the day. S had a lot of fun taking pics on her iPad, and we all enjoyed bein outside to see nature. The dress kept me warm on the overcast soon-to-be rainy day, but also didn't make me sweat while we hiked up hills! The drawstring waist is super convenient, too. It's form fitting enough, but not too tight to make movements anything but comfortable. This dress is also available in black, but I absolutely love the olive color. It's $119 but code ICSPRING saves $25 on any purchase over $50 until Sept. 30, so it comes out to $94 (or enter their giveaway below to try to get it free). Though the dress has some deep grey buttons it also goes really well with Earthy tones so I paired it with a complimentary brown leather and olive canvas backpack, some brown sunglasses, my gold LEAF activity tracker, and a pair of brown walking shoes.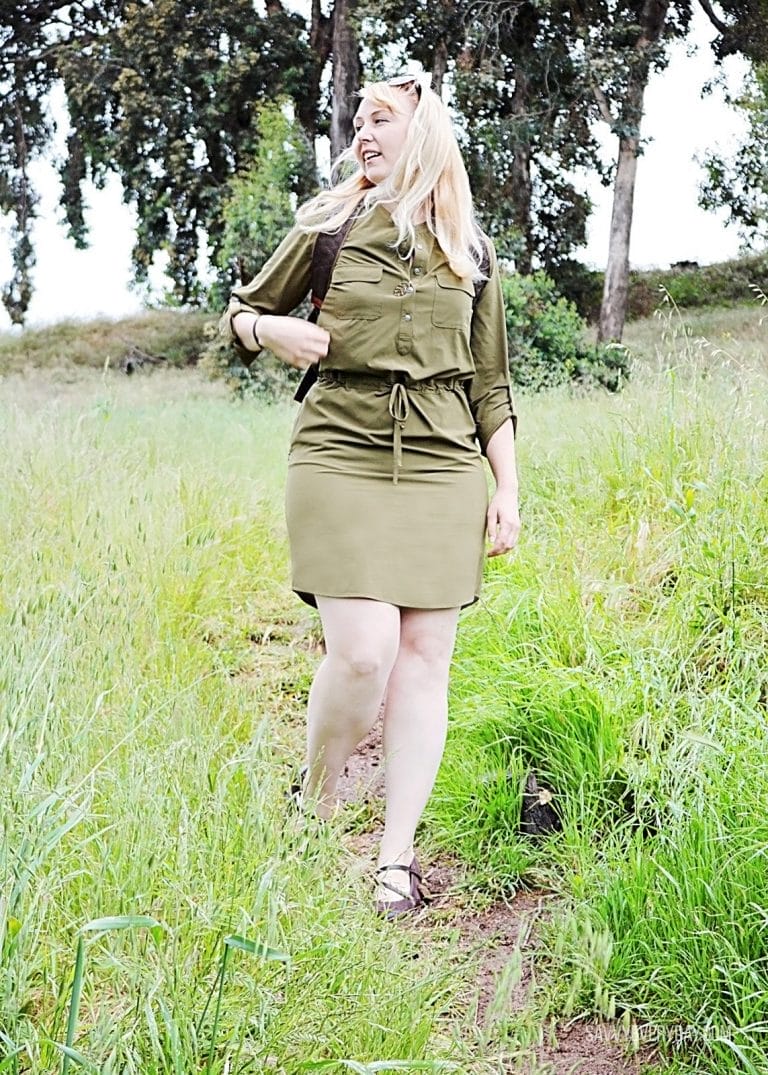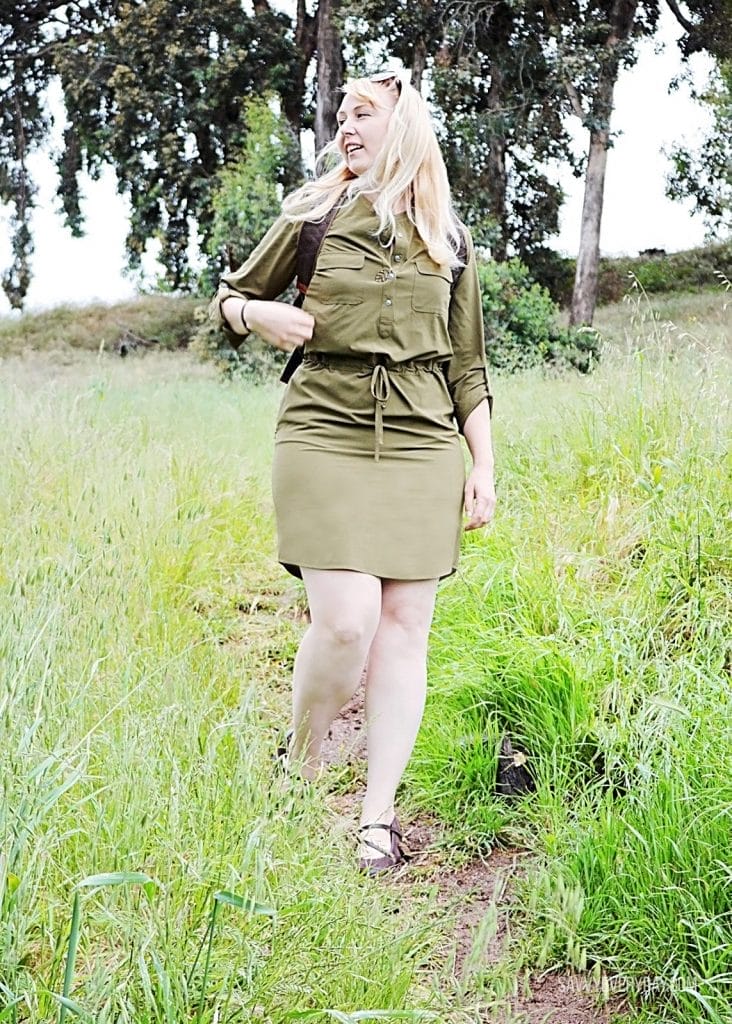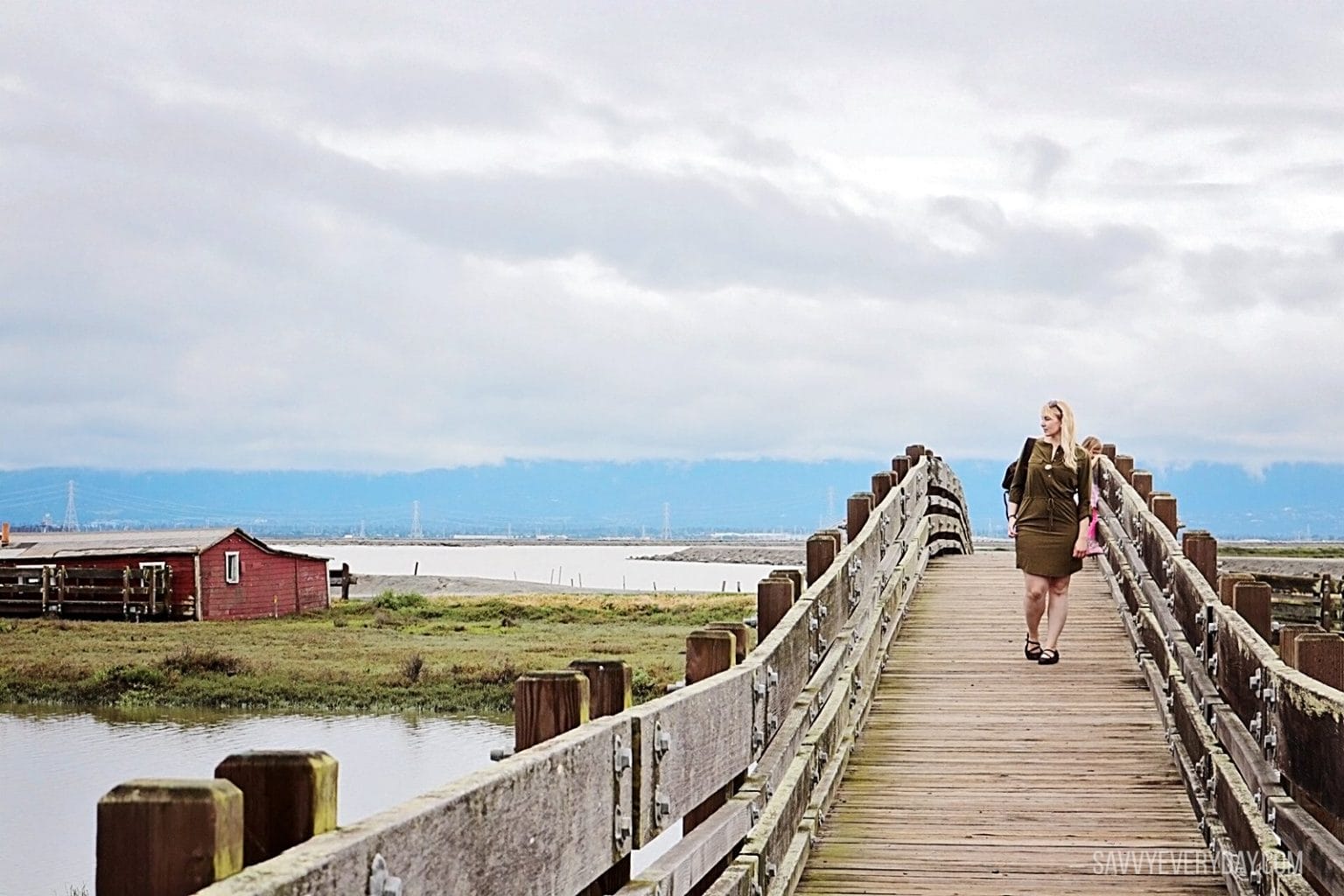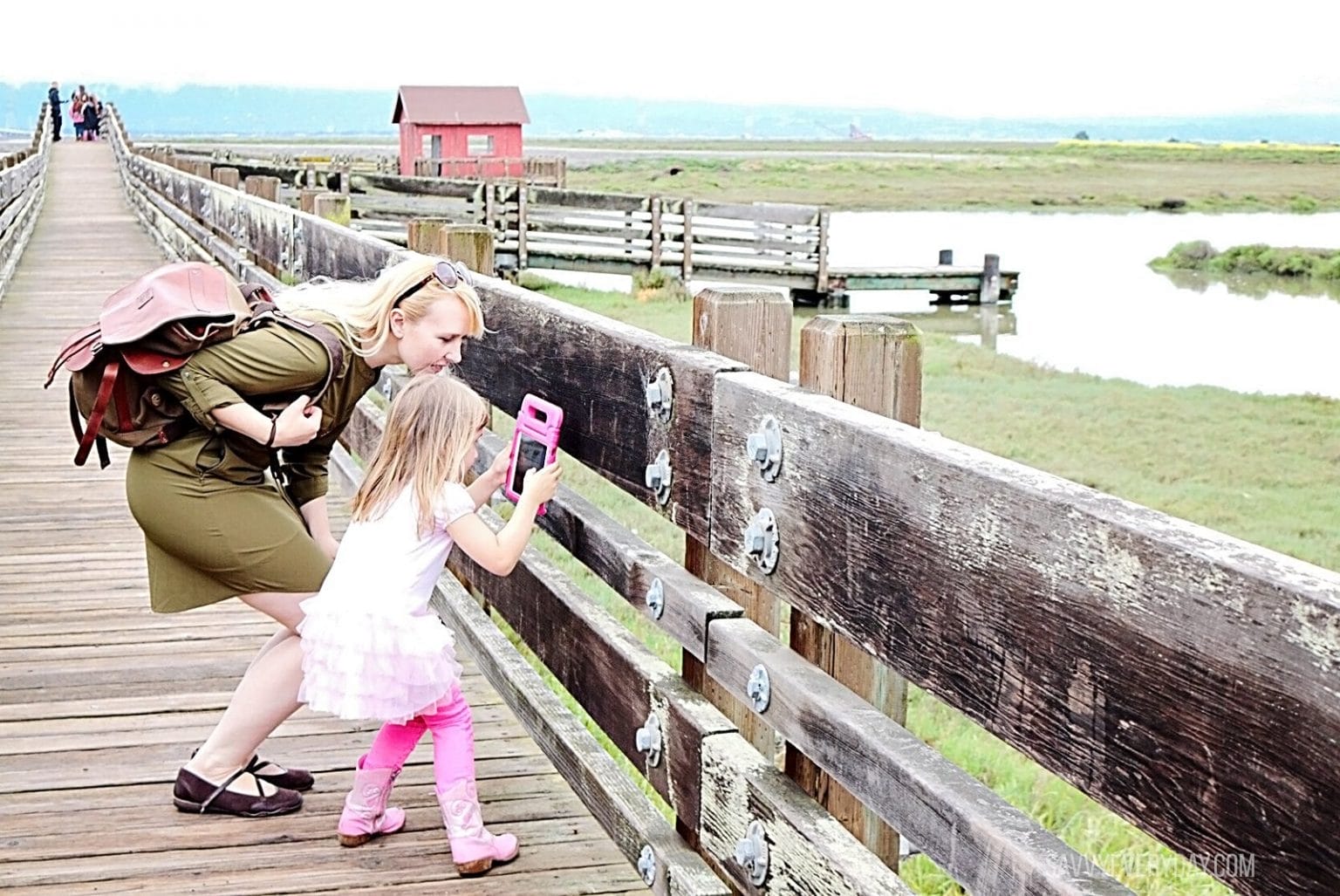 Orvis Placed-Stripe Boatneck Tee, Deep Coral ($59): For some reason this shirt just screams nautical to me. Whether it's a day out boating or just sitting by the seashore (which is what I did), this is a great slubbed-cotton knit tee for the chilly Spring evenings outside with friends and family. The boatneck style of this shirt is not only feminine and flattering, but is breastfeeding friendly! Like the Florence dress, I paired this item with some browns and golds — Brown sandals, a golden purse, blue jeans, and a leather jacket. These warmer tones seemed like a perfect fit for the nautical/coastal style of this striped tee. Since this is an almost long sleeve shirt, it can be worn with or without a jacket — It layers really well. This tee also comes in other colors: Honey, Water and Shell.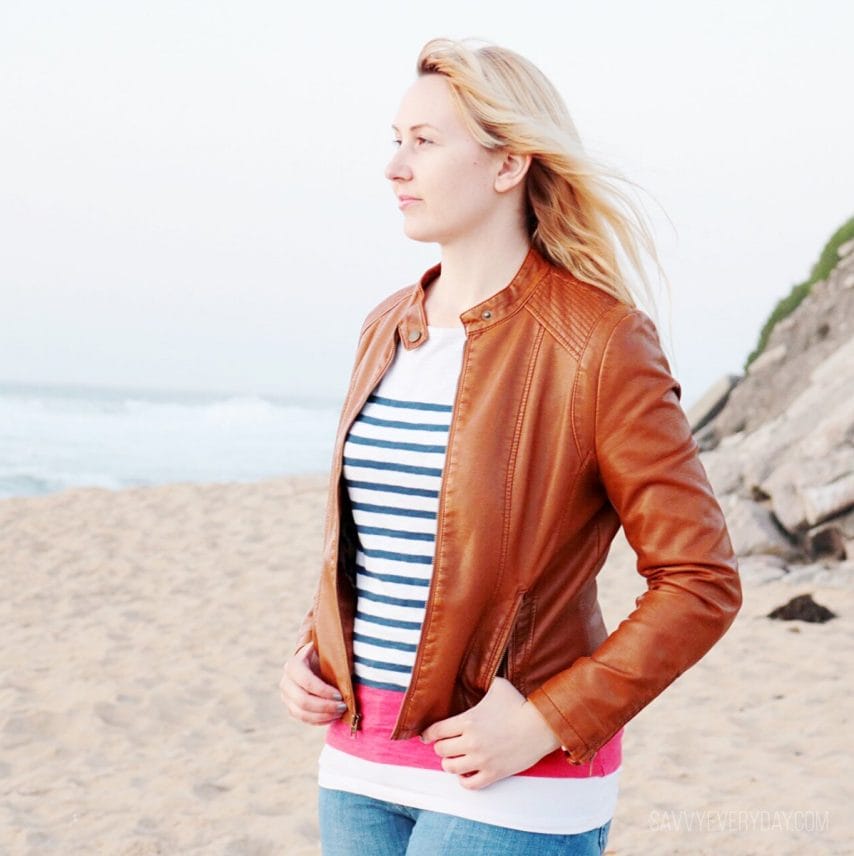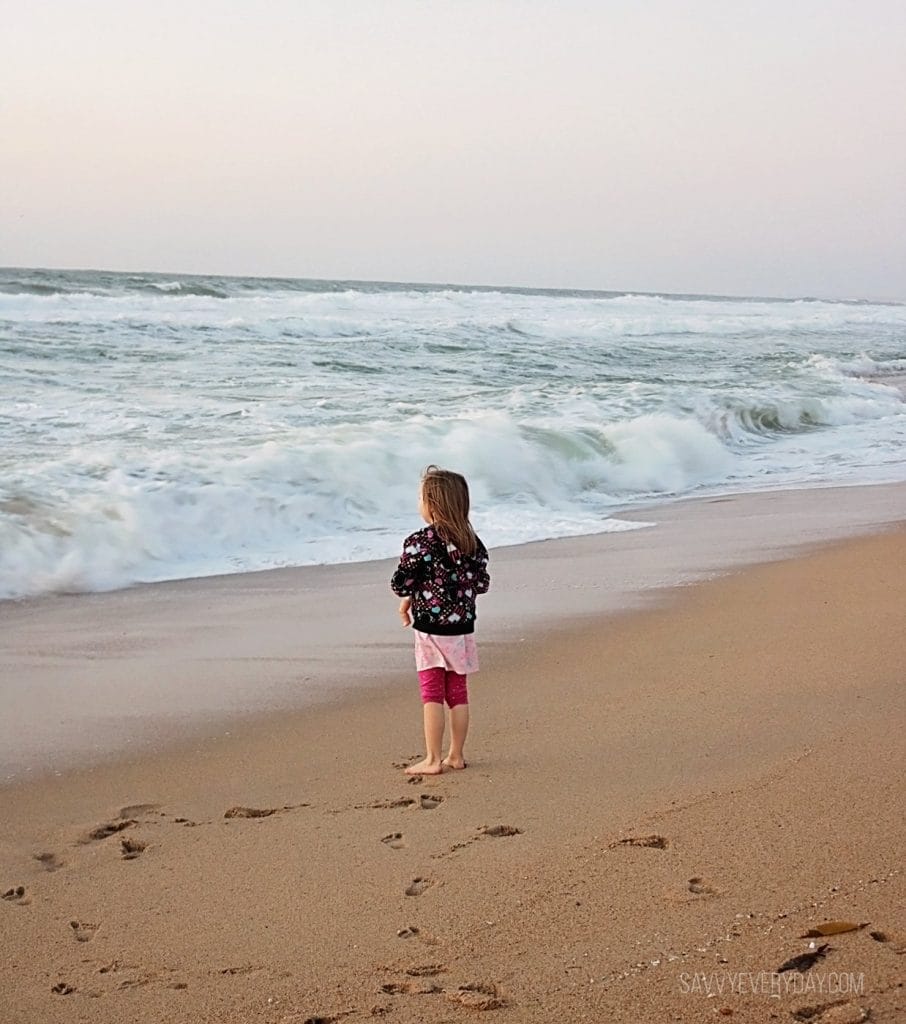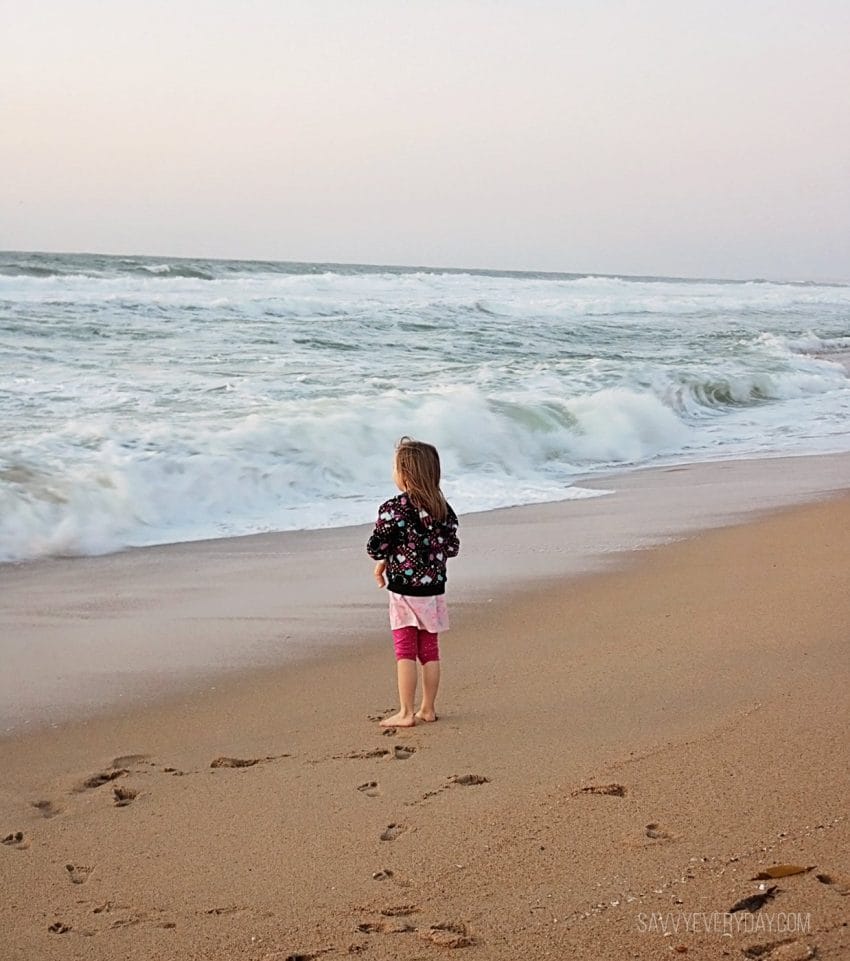 What are your favorite outdoor clothes? Which outfit style from this post did you like best?
Orvis
Refresh Your Wardrobe Giveaway
I-C will randomly select 10 winners from all program entries and will handle fulfillment of the winning prizes.
Title:
Mama Style: Spring Looks For Outdoor Fun
Mentions:
activewear, clothing review, family looks, family outings, hiking, Mama style, nautical shirt, olive green dress, Orvis, Orvis women's clothing, outdoor style, outdoors, product review, savvy review, spring, Spring dress, style