The Must-Get Activity Tracker Moms Need to Snag
When you're breastfeeding there's a natural system in place to help you lose the baby weight, but remembering to stay active during your day gets harder each day. Remembering when it's time to feed the baby (bottle or breastmilk), take a pill or get up and play outside with the kiddo can get lost in the shuffle of a hectic day, too. Sometimes when the kiddo finally falls asleep it's on your arm and you know you can't move an inch or nap time is all done so you get in the habit of vegging out. After getting through the toddler and baby years it wasn't until my kiddo was 4 that I realized I had waited too long to make active, healthy living a party of my day, too. I found the LEAF by Bellabeat online and reached out to them about testing it out. I'm so glad I did. I've watched as friends and family bought other activity trackers and none of them really felt like a fit for me until this one.
Female-Focused Design
The LEAF comes in two different colors now (they used to offer Gold, too): Silver ($120) and Rose Gold ($150) and allows users to wear it as a necklace, bracelet or clip on the shirt and waist. Though men could certainly utilize the LEAF too (it would look great clipped to a dress jacket), it seems to be made with women in mind. The beautiful hypoallergenic stainless steel blended with wood design makes the LEAF something you'd want to wear every day, whether you're dressing up or working out (just don't let it get wet, it's not waterproof). I get complimented on my cool bracelet every time I wear it and then people are over the moon about it once they hear it's an activity tracker. I wear the LEAF as a bracelet during the day (it tracks my steps/activity best), on my waist when using the meditation option in the app (to track breathing), as a necklace when I'm out and about, and clipped to my shirt at night to track sleep cycles and breathing. I do think Bellabeat should come out with a few more bracelet options for people with larger wrists (I barely get mine to fit and since my circulation isn't great it can hurt after a bit).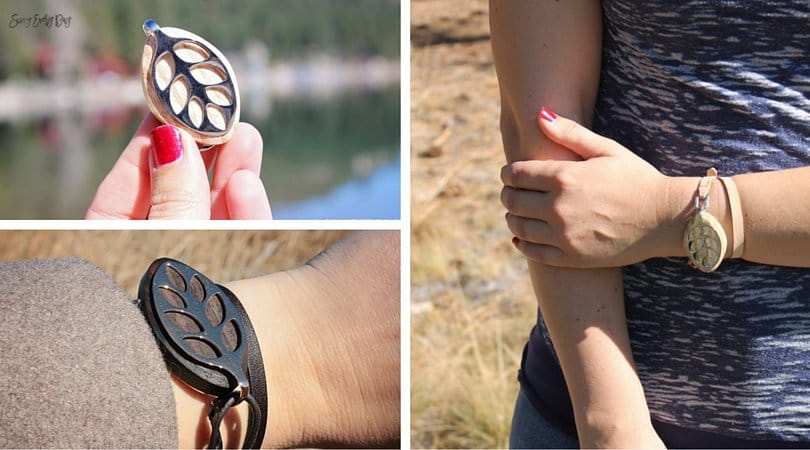 I was sent the Silver LEAF first and adored it because I wear white gold or silver most often, but I couldn't get it to connect to the LEAF app on my phone to track my activity. I went through all the tests with customer service until it was deemed defective (it's a startup so things like this could happen and I understand). I mailed back the Silver LEAF and Bellabeat sent me a Gold LEAF for the replacement — I'm in love with it. The Gold LEAF came with a little screw driver for easy battery changes in the future, which is great because I had to take out and the battery then put it back in after deleting the previous Silver LEAF from my app so the two would sync. After doing that the LEAF worked fine and I'm really enjoying using it to track everything and wear it everywhere! It's taken me a while to write this post, but you've probably noticed the LEAF in my pics for the Her Gift Guide post, when I met Oakland Raider Fullback Marcel Reece and in the snack stadium tutorial post. I haven't posted pics from when I wore it to Coyote Hills in the East bay and Donner Lake in Truckee yet so I've included those above.
Simple Activity Reminders
The corresponding free Bellabeat LEAF App (iTunes, Google Play) allows you to set reminders for alarms, medicine and anything you want (you just enter what the reminder is)! This is great for new moms trying to remember when to feed the newborn, or take a birth control pill post-birth. The LEAF simply vibrates to remind you, wake you up (if you've set the alarm) or get you to stand up if you've been sitting too long (based on what you've chosen in the app settings). Bellabeat's app shares daily tips about sleep and health alongside the charts with your tracked sleep, activity and meditation results, too. I like learning these little tidbits, like how if you get a better night's sleep you're less likely to make risky financial decisions, or that a minimum of 20 minutes of active time is recommended a day. I set my goal to 20 minutes of active time a day (you can customize this to your own goals) and 10,000 steps a day (which I haven't met yet).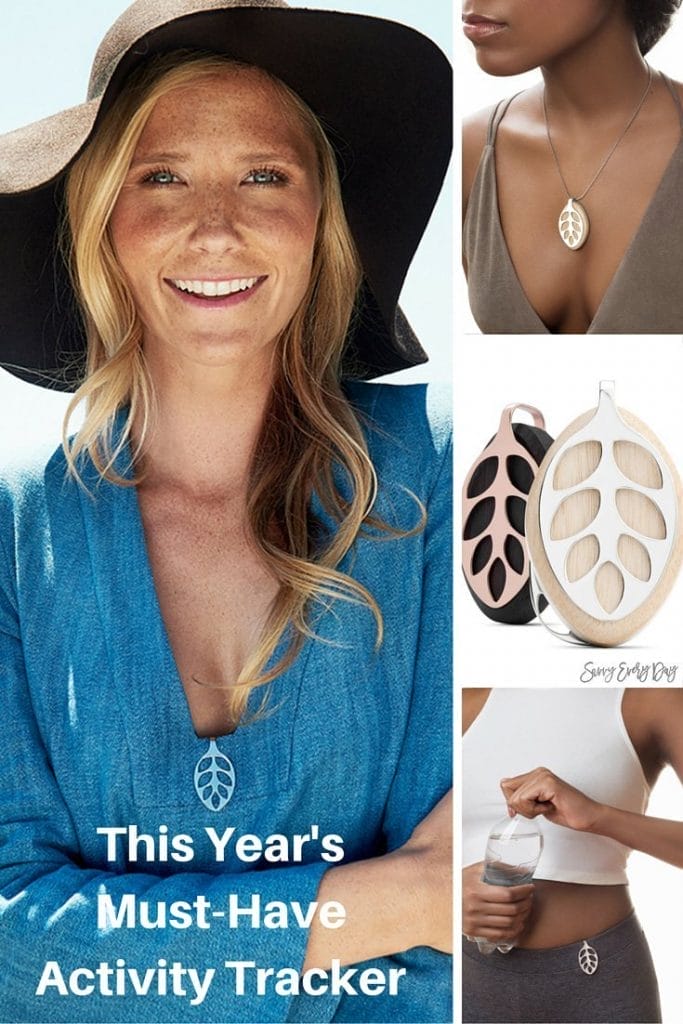 Whole Health Activity Tracking
The Bellabeat LEAF app recommends meditating for at least 10 minutes a day and offers several breathing exercises to learn how to breath and re-center. I was in a car accident with a freight truck just before Christmas and it has caused me a lot of neck, shoulder and back pain, but it lessens when I actually make the time to go through the 10 minutes of meditation/breathing exercises in the app to release tension. Love that! I'm pretty sure every mom could use a little cool down to help her re-center when everything that could go wrong in a day does. A few minutes of breathing and just letting the frustration go does help. It's so great how the LEAF focuses on whole health, and how emotional health can affect physical well-being.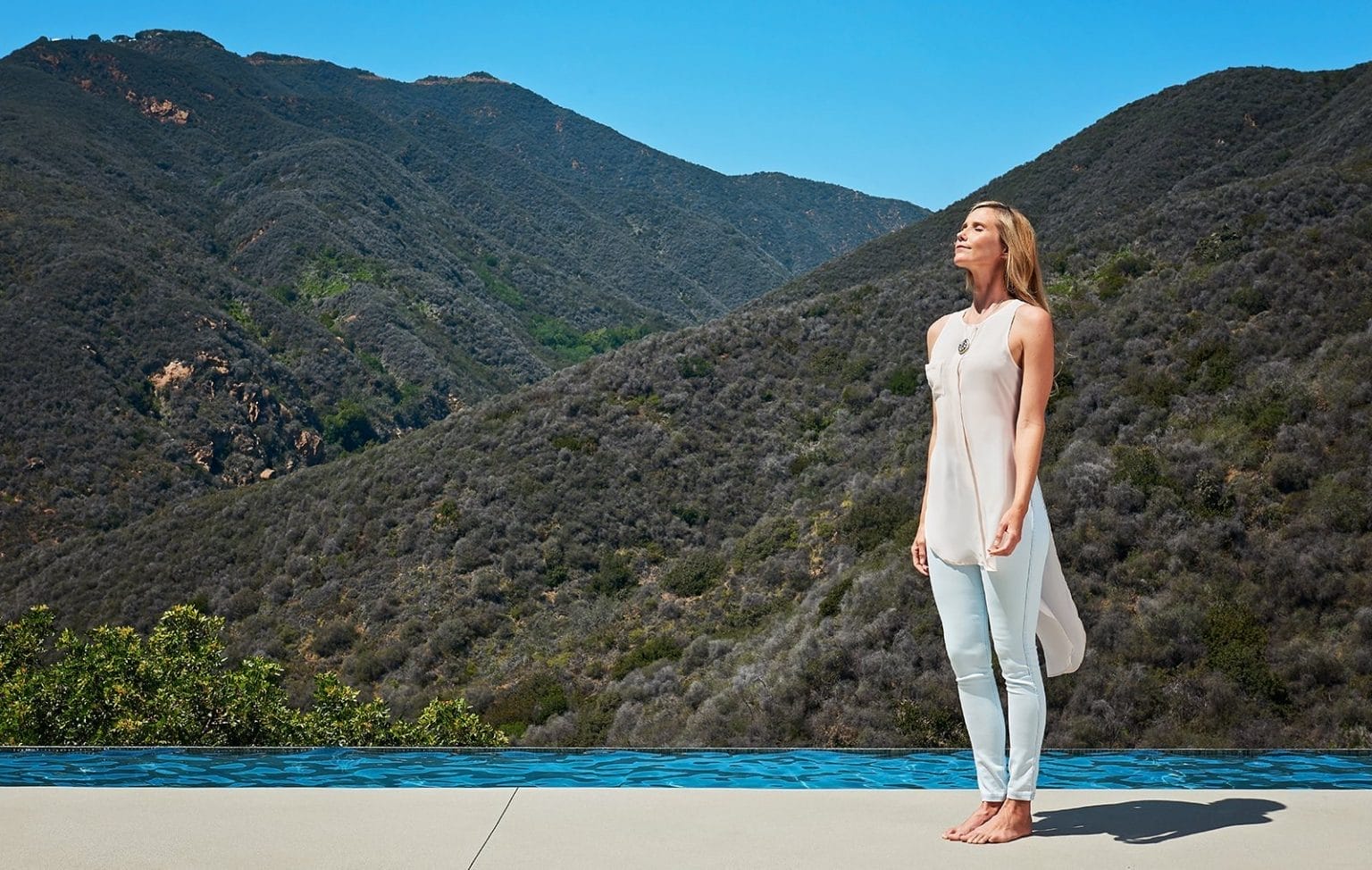 Initially, one of the biggest draws to the LEAF for me was that it tracks your menstrual cycle, and the feature does not disappoint. Before the LEAF, I'd attempt to track my period by adding a note to my iPhone calendar or writing something down in my daily planner, but those both got lost in the shuffle and buried under other notes and things. With the LEAF, I simply need to look in my menstrual cycle history within the app to see everything written out. Bellabeat's LEAF app even warns me days before my period is coming and tells me when I'm ovulating! These features allow me to keep up with daily life without an interruption like "Oh crap I'm out with the kiddo, my period just started and she's too cranky to venture to the store with me again . . . "
If you want to track a bit more than just steps and "active time," which registers after 5 straight minutes of active movement, then you can manually enter activities like Yoga, sports, walking, and even sex! Based on the number of minutes you did each activity the Bellabeat app will automatically calculate the number of calories burned and active workout time. Be sure to click the Sync button and double tap your LEAF to sync the info daily for a full view of your stats, though.
Have you tried the LEAF? How are you staying active for a healthy lifestyle?
I was sent a Bellabeat Leaf for this review. This is not a sponsored post and all opinions are mine alone. The information and opinions in this post are not meant to be taken as medical advice.
Title:
The Must-Get Activity Tracker Moms Need to Snag
Mentions:
active lifestyle, activity tracker, activity tracker for moms, activity tracker for period, App Review, apps, Bellabeat, Bellabeat LEAF, Bellabeat LEAF review, breathing, health, healthy life, inactivity alarm, LEAF review, meditation, Mom, mom life, mom's activity tracker, ovulation tracker, pedometer, review, reviews, savvy review, sleep monitor, Tech, well-being