Making a Mother-Daughter Trip to Donner Lake
Have you been to the Lake Tahoe/Truckee area? It's so nice. Every time I visit is literally and figuratively a breath of fresh air. Traffic isn't as crazy, there are still a lot but not a ton of people (at least when I go during off-season times), and there's so much to go do and explore. One of the recent spots I visited with S was Donner Lake. It's a relaxing spot with something for kids and parents alike, and super easy to get to. I was test driving the gas-efficient 2016 Mazda CX-5 (starting at $22K) during our trip, which made it easier to climb the hills and go on the 3-hour drive to get to the Truckee area for Donner Lake (plus hold all our stuff). Once there, I was really surprised by the lake — There are a few playgrounds right on the beach, several picnic areas with some grills and even benches directly in the sand itself. It's a peaceful and lovely place to visit. Keep reading for a few tips for your own adventure to the lake!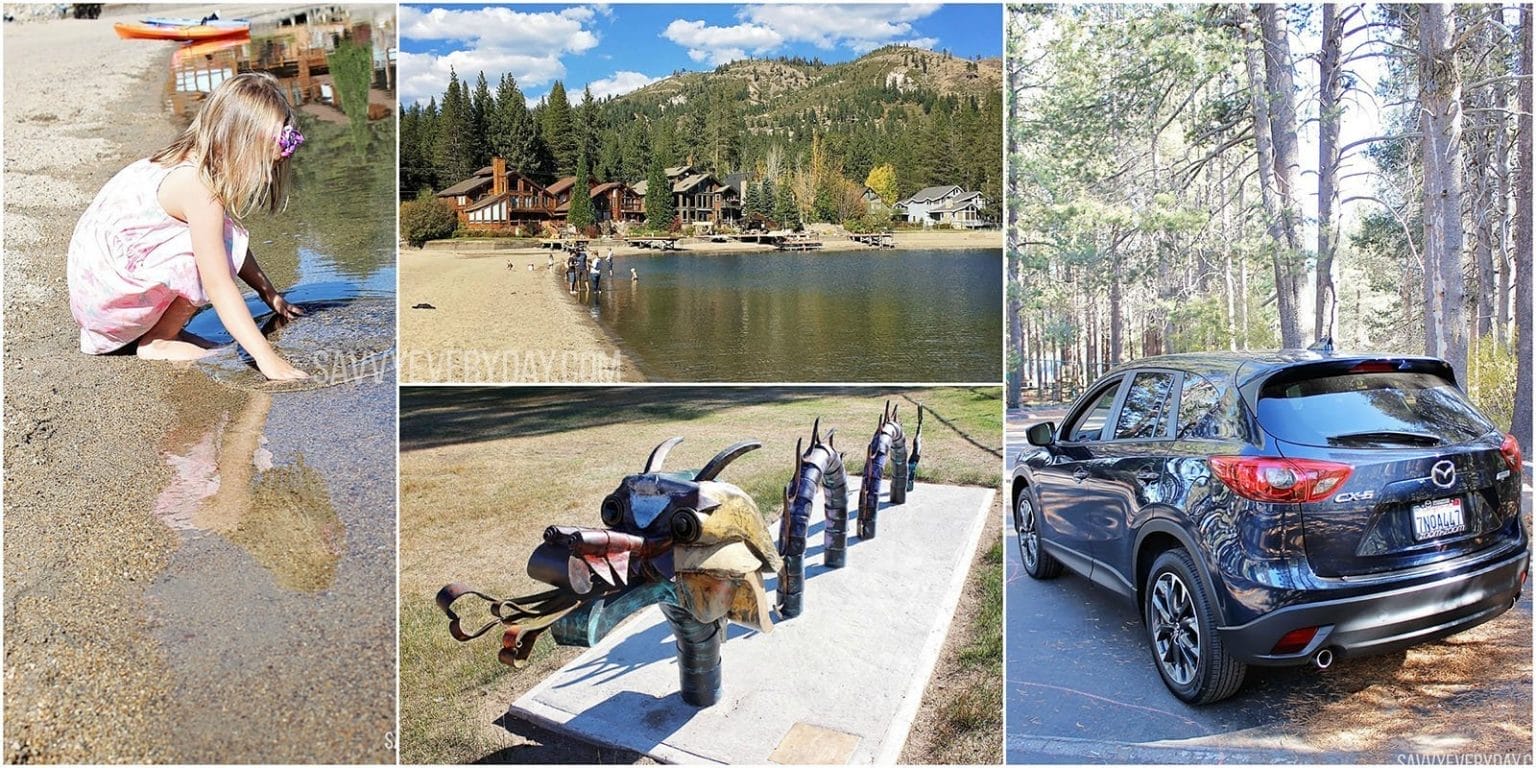 Pack Backup Clothes
Like San Francisco, you never know what weather you're going to get. Plus, you'll want to have a few clothing options to go from playing in the water and on the sand to in the tanbark on the playgrounds, or on a small hike. Be sure you both have closed-toe shoes in addition to and sandals since there is tanbark on the playground. If you're kiddo is under 3, chances are you already bring backup clothes, but those of us with kids over that age forget that there are still potty accidents at times, or that we just might need a spare outfit due to weather change or water play. I needed a lot of cargo space for all the bags and clothing changes so I'm glad I had the CX-5 on this trip (The trunk is ginormous and has a privacy screen).
Bring Lunch or Snacks
It's so peaceful and gorgeous at Donner lake that you're going to want to stay there a bit, so be sure to pack some snacks for your hungry kiddo, and maybe even pack a little picnic to share! Kids love to have little picnics, and this si the perfect setting! Not only is there a little picnic table right on the sand, but there are a few further back with a grill. We did encounter a few hornets hovering over the avocado rolls and chicken tuna salad we brought, so just be mindful of the food you bring and keep it covered.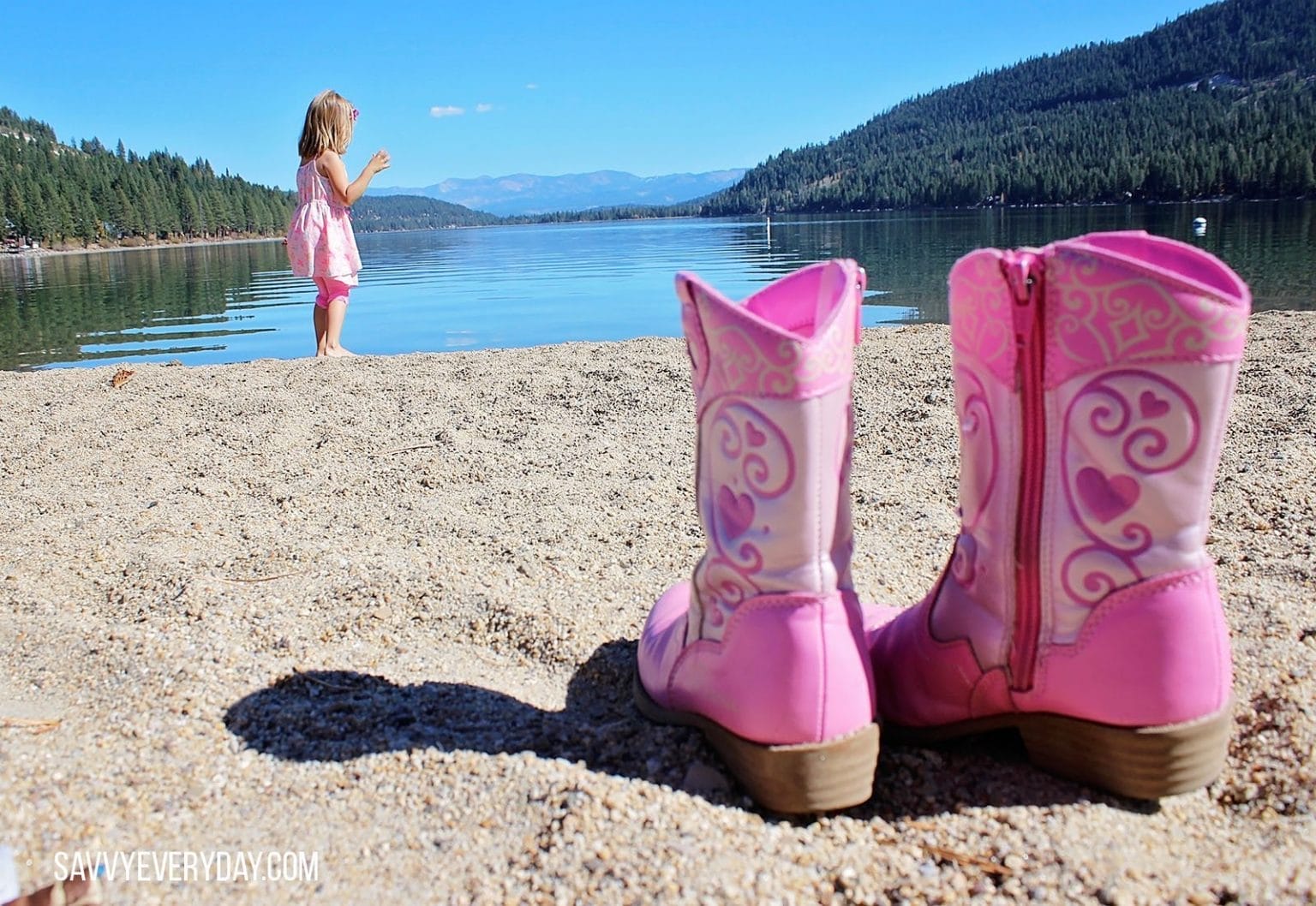 Prepare For the Beach
Bring a Monkey Mat or some sort of blanket to lay on while you're there, and don't forget the sand toys! I did and it was a sad state. My daughter really enjoyed drawing the lake, though, so I suggest bringing some coloring supplies for your own kiddos to try their hand at drawing their surroundings, too! Sunscreen or a hat is always a must, whether it's sunny or overcast.
Have Fun
Play at the park, walk the beach and explore with your kiddo! Bring a camera for great photo moments and simply enjoy the day. It's such a lovely place to visit because you can splash in the water with the kiddo then lay out on the sand, make a castle, go to the park, and eat all in one place. The parking isn't plentiful, but not slim either. The spots are big enough for any size car (I fit the CX-5 CUV with a great cushion for opening the doors) and crowding isn't an issue during off-season.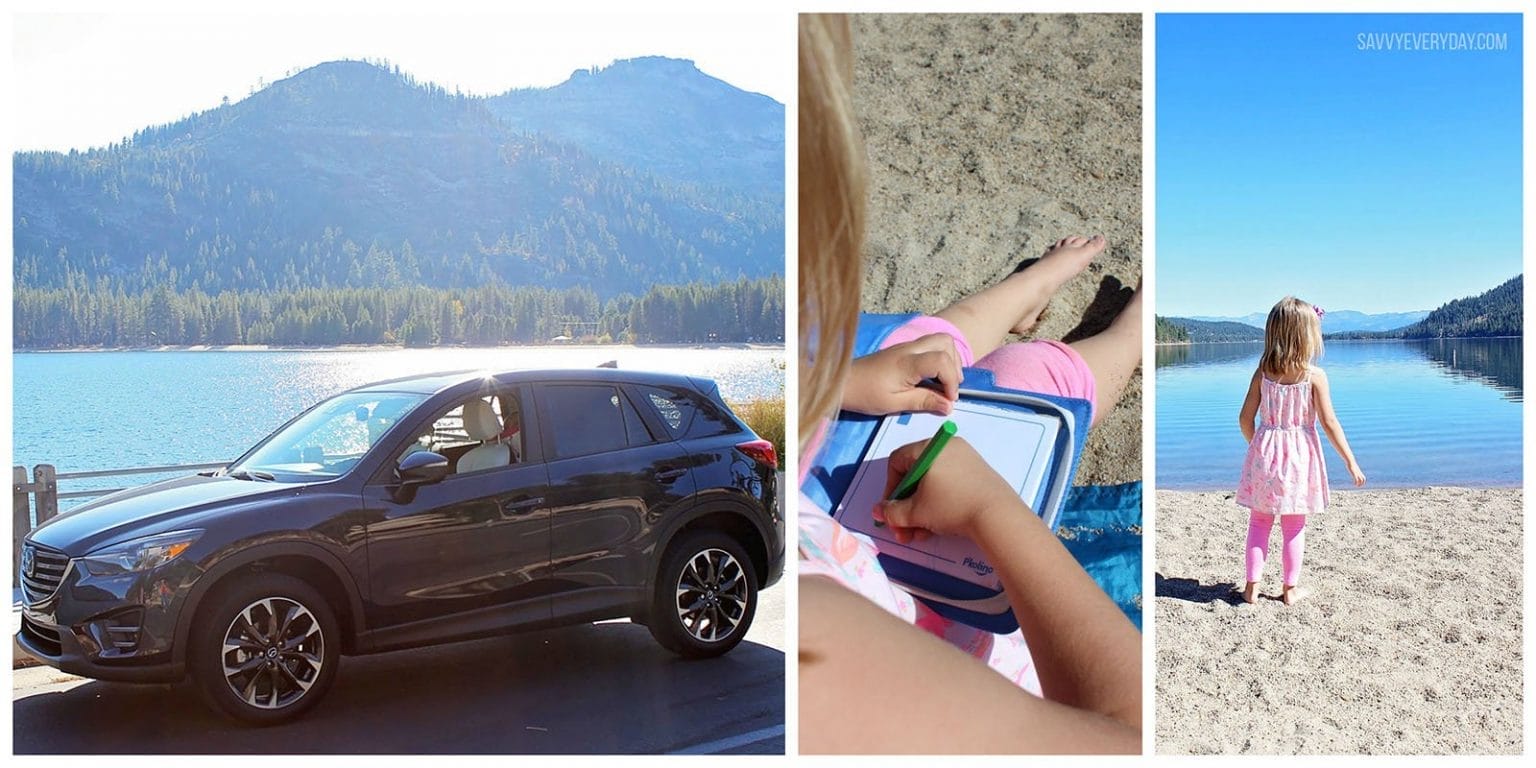 Have you been to Donner Lake with your kids, what's your favorite part of the visit? Have you tried out the Mazda CX-5?
Title:
Making a Mother-Daughter Trip to Donner Lake
Mentions:
activities with kids, beach, beach day, car, car review, Cars, Donner Lake, Donner Pass, family day, historical trips, Lake tahoe, Mazda, mother-daughter activities, outdoor play, traveling with kids, Truckee, water activities