Unique Holiday Gifts for Big Kids & Parents
Not sure what to get the family members for Christmas? Check out these unique gifts perfect for the big kids and mom or dad in your life.

Items included in this list have been reviewed for fit. This post may contain affiliate links (this is no charge to you, but I may get a commission toward operating this website if you purchase something).
Big Kids
Watercolor Wall Art: From tractors to unicorns, Little Splashes of Color has all types of watercolor favorites for the nursery or big kiddo's room. These custom art prints make great gifts for grandchildren, too.
Personalized Santa Bag: Make the holidays extra special with your child's own personalized sack of gifts from Santa. Each Stuck on You bag can be ordered with different illustrations on the front and back, as well as your child's name in the font of your choice.
Fun Playroom Chairs: Have you seen these chairs from ErgoErgo yet? They 're easy to store, lightweight for use anywhere, look fun and are super functional! I tested out the adult version for use in my office and it's so neat to feel the seat compress and encourage proper alignment. I can see ErgoErgo kids as a fun seating option in a play or art space for kids . . . or for extra seating in their room!
Stomp Rocket® Dueling Rockets: Give siblings and friends an opportunity to share in friendly competition with this set that lets two kids launch rockets at the same time.
Matching Shirts: Mom Life Must Haves' "Chaos Crew" shirts were too cute for me to pass up — both of my kids are getting these for Christmas. But there are a lot of cool sweaters, sweats, and tees for mamas, too.
Personality Shirts: My kids have very different personalities so I was excited to find a "The moon made me do it" shirt with moon phases for River and a "Unicorn Squad" shirt for my daughter at the same store — Boredwalk Los Angeles. Check out all the cool tee options they have to find a fit for your little crew.
Mini Photo Printer: The KiiPix smartphone photo printer is a fun wireless and battery-free printer that folds flat for easy storage/travel. Simply load your film and place your smartphone over the printer! You just might want to stock up on film for this one.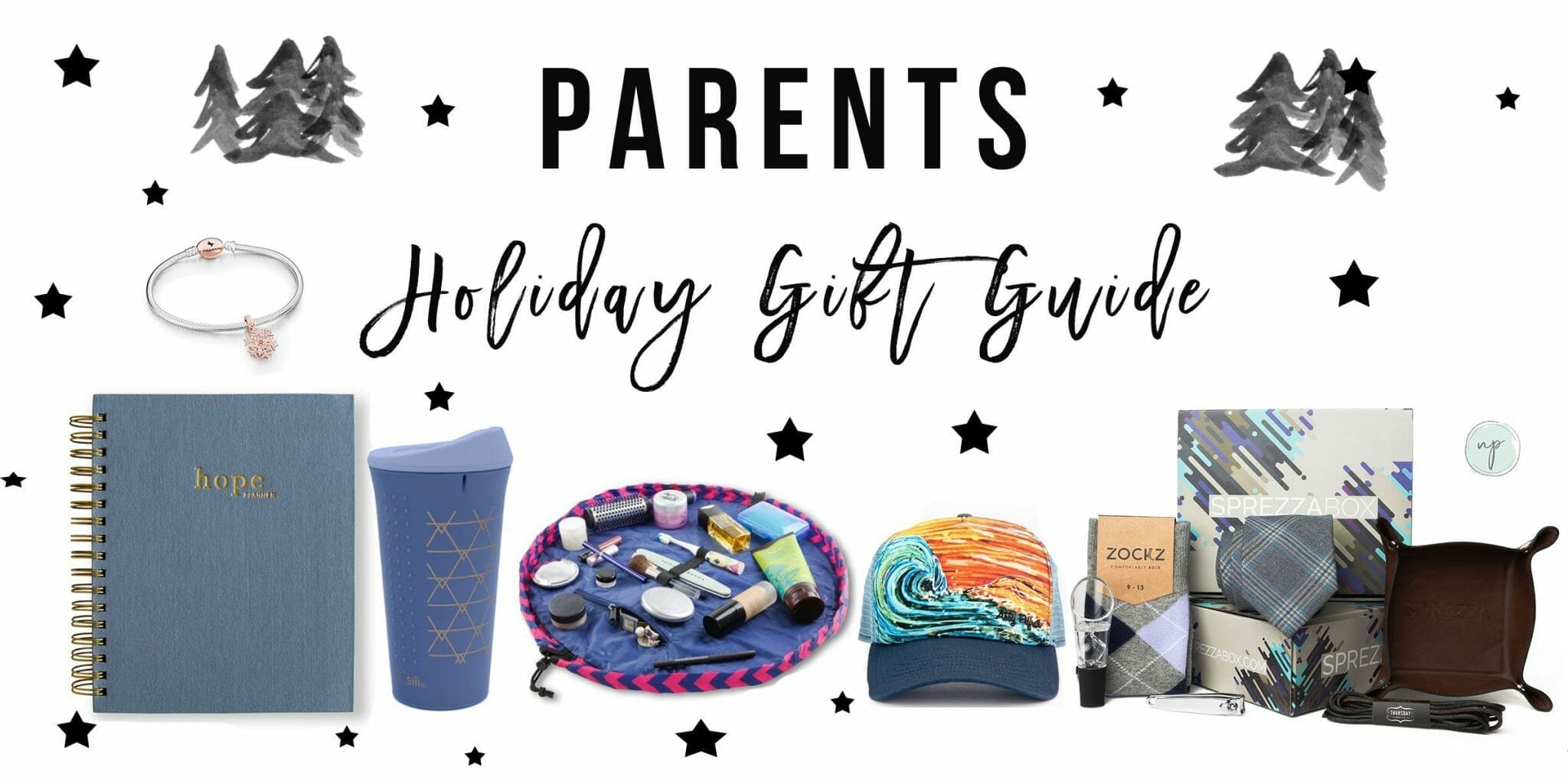 Parents
Chic Silicon Coffee/Tea Mug: goSili isn't just for kids anymore, their new line of coffee/tea mugs are stylish and safe for hot or cold items.
Custom Hats: The hats at Art4All include one-of-a-kind artwork from local artists that you won't find anywhere else, giving these trucker hats a sense of community and style.
Beauty Organizer: The Lay-n-Go Organizer is perfect for families who travel often —there's plenty of room for everything and it's easy to pack up and put away.
Festive Jewelry: I'm loving the Chamilia Blush Oval Snap Bracelet with Snowflake Charm! It has round Swarovski Pure Brilliance Zirconia and is perfect for this time of year! Since my daughter is supposed to be born close to Christmas, this bracelet has an extra special meaning to me.
Personalized Planner: It's difficult to find "me time" so all too often parents feel disconnected from their sense of self or even faith. The Hope Planner is a daily devotional and daily planner all in one spot — making checking things off your list and pausing for a moment of reflection just a bit easier.
Curated Accessories: For about $28/month, the SPREZZA subscription box sends fashionable designer-picked accessories for men. Each box is estimated to have over $100 worth of practical (and in-style) products, too! Treat the dad in your life to some fantastic wardrobe additions.