Sometimes getting ready to go somewhere with the baby can feel like packing for a week-long trip. There's the extra clothes, the teethers, the car toys, the backup toys for when we get to our destination, the water cup, the blanket, the stroller, the backpack… and let's not forget diapers and wipes! So how do you do it all without forgetting the diapers? Here's my secret to staying organized in the chaos of mommy brain.
This post is sponsored by Walmart. All opinions are honest and mine alone.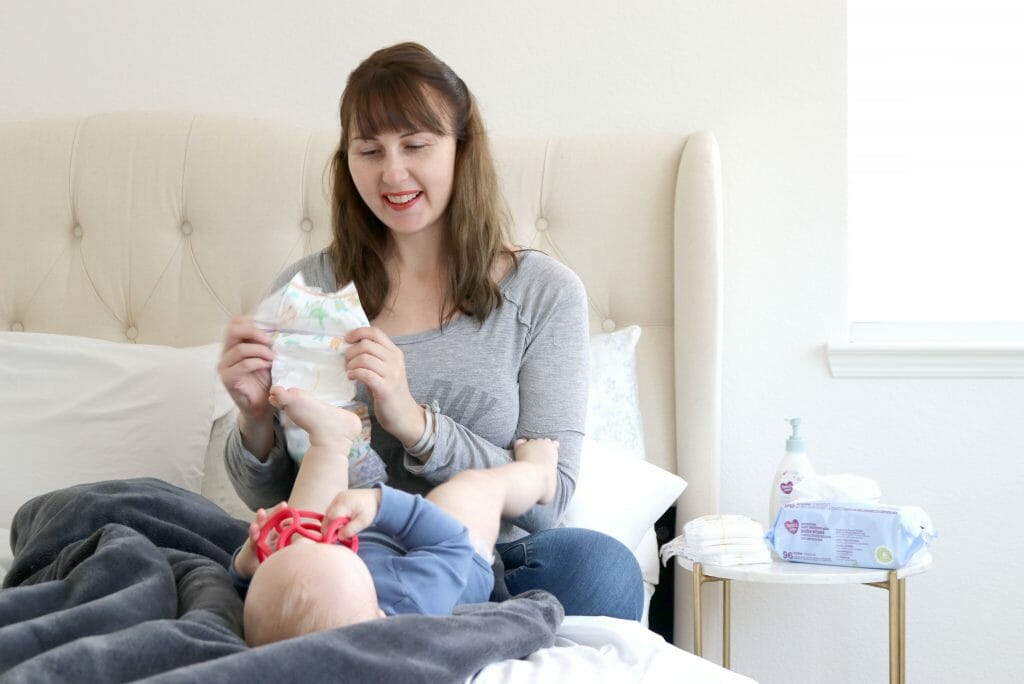 Order Online
I ordered Parent's Choice diapers and wipes online and it not only gave me the best deal but ordering online through Walmart.com saved me the hassle of running out of diapers before getting to the store and then having to go out with sick kids in the cold. Not to mention the fact that my 6-year-old hates the store unless she's getting a toy so I avoid the whining by not taking her. Oh, the free shipping saves on gas, too!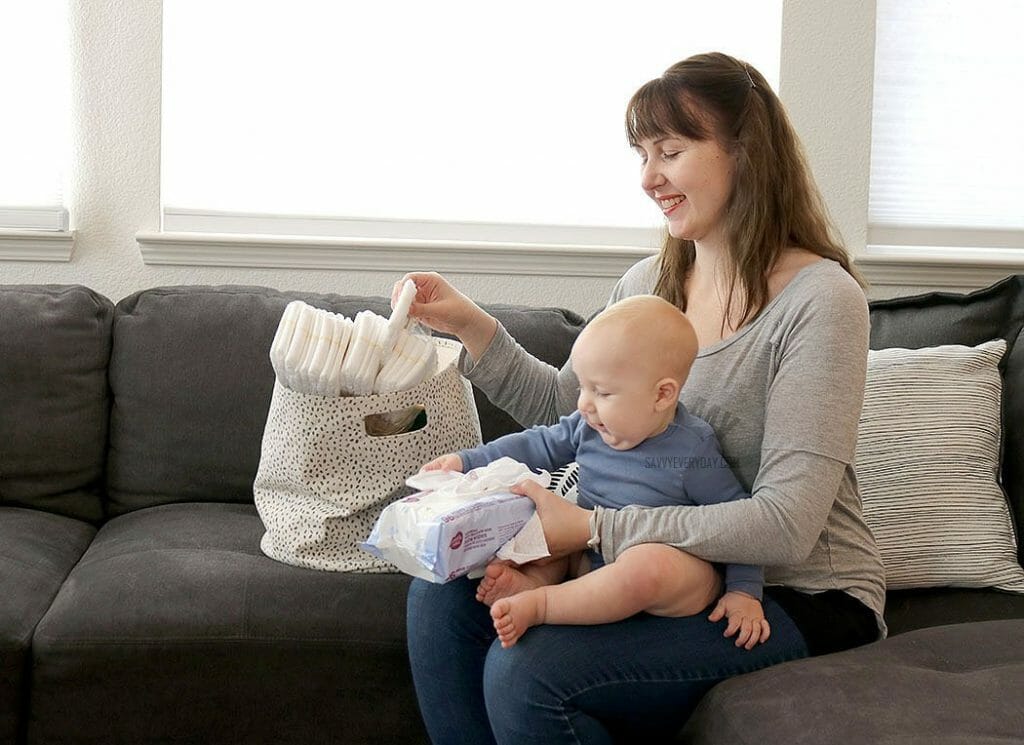 Prepare Main Areas
You never know which room you might be in when an explosive poop happens. It sounds gross but I've had so many incidents of this with both of my kids that I'm serious. Those situations need to be changed ASAP so it's important to keep some diapers and wipes in every main area of the home, just like teethers and toys. You'll find this helpful as your baby gets older and doesn't like his diaper changed, too (it needs to be a quick change). I grab a diaper from my nightstand and change River while he's nursing, looking at something interesting, or asleep in my arms and it's so much easier than trying to change him when he wants to run and play in his room. We use Walmart's Parent's Choice brand diapers because they're hypoallergenic, free of fragrance and latex, and ultra-absorbent without losing breathability. I like the wetness indicator too! The Parent's Choice Sensitive Wipes that I use are also hypoallergenic and fragrance-free! Since River has sensitive skin, the fact that these wipes are PH Balanced and made up of 99% water plus naturally derived ingredients like aloe extract is super important to me, too.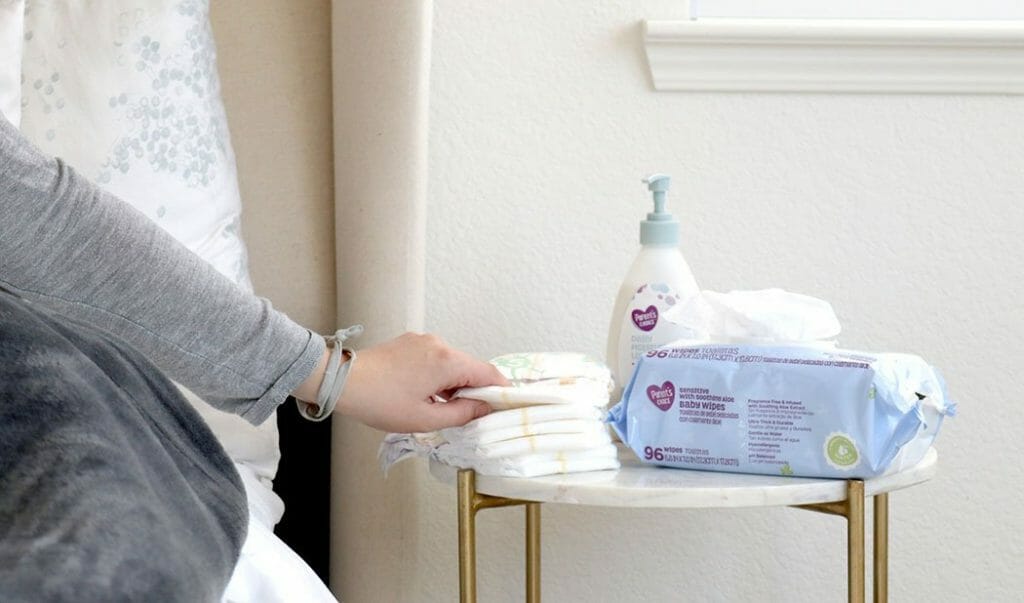 Buy in Bulk
Not only does ordering the larger value pack of Parent's Choice brand diapers and wipes save money but it allows you to split the necessities with your family or child care provider. My mom lives an hour away but it can take several hours in traffic to get back home so sometimes when we visit her we end up staying the night to avoid traffic and night driving, so I leave wipes and diapers there so that I don't have to worry about not having enough. I also like to leave a pack of wipes and 2-3 diapers in my car at all times. If your baby is under a year old and gaining weight quickly then I suggest ordering a size up when ordering bulk. Otherwise, if he goes through clothing and diaper sizes slowly or is smaller, you should be fine with ordering the current diaper size.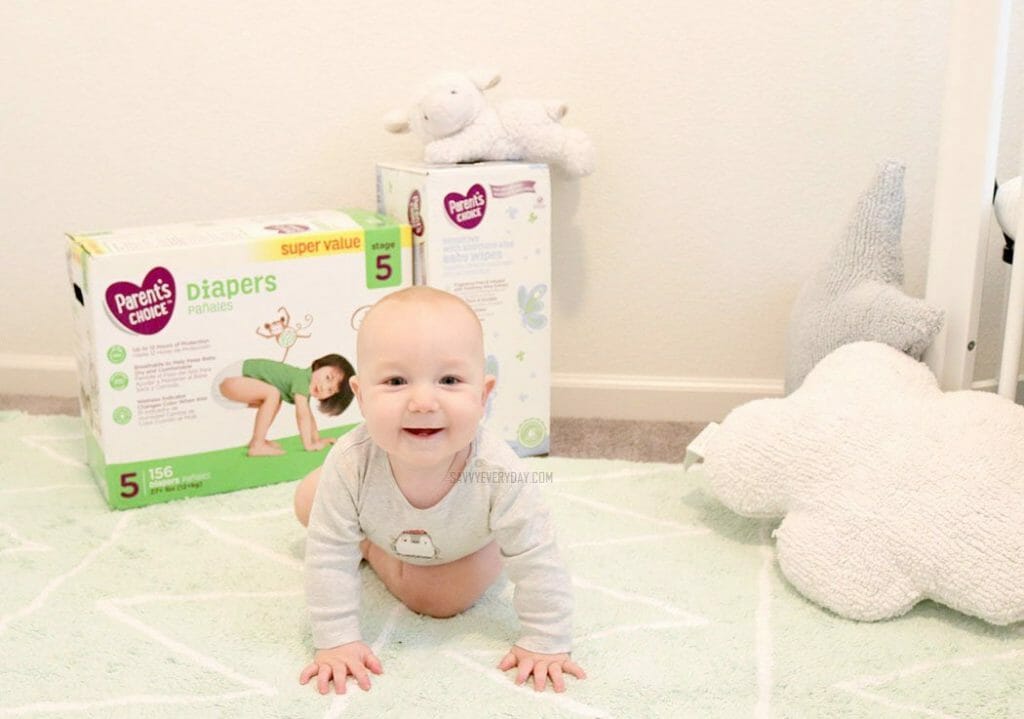 Take the Win
Tips 1-3 should have you feeling good in the diaper department but I have one more tip that you might like. Parent's Choice diapers offer fun seasonal designs and styles so when you're just doing the parent thing and ordering diapers you look like you're way more organized and on top of thins than you really might be. Well, I do at least. I had River wearing parents choice Santa diapers in December and felt like I was actually prepared for a holiday for once!