One of the benefits of working with so many amazing brands is that they often offer great discounts to our readers. Here, you'll find affiliate links to some of our favorite brands, along with frequently updated discount codes! As a reminder, affiliate links are links to the brand's website that includes a tracking code at the end to let the brand know that you clicked on a link from me to order from them. Doing so doesn't change the price of anything on their website or cost you anything, but it does allow for Navigating Parenthood to be paid a percentage of the sale as a thank you from the business. This amount varies based on what the company has decided to pay its' affiliates using its marketing budget. It's incredibly easy to support Navigating Parenthood by choosing to click one of the links listed here when you choose to shop with these businesses, but it means the world to me. Thank you so much for your support!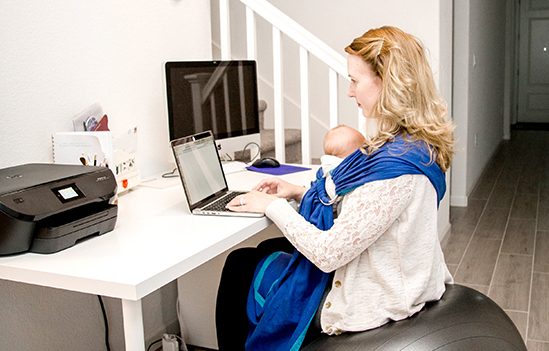 MAMA (expecting & postpartum)
Kindred Bravely: Amazing PJs, nightgowns, and undies for pregnancy, postpartum recovery, and nursing. Read my latest review about their goodies in the Holiday Gift Guide for Postpartum Nursing Moms! Save 30% off with code GATHER.
Ritual: An amazing prenatal vitamin that's packed with the nutrients you need during pregnancy and while nursing without the junk you don't need. I'm subscribed too!
Mary Ruth Organics: I'm a big fan of their D3+Calcium Gummies and B12 spray but just ordered Tumeric Gummies too!
The Spoiled Mama: Whether you're looking for safe skincare or stretch mark cream, they've got you covered.
Bump Boxes: Monthly subscription box full of goodies to help the mama-to-be with all her needs each trimester.
Undercover Mama: Cute breastfeeding-friendly clothes. Use code FREESHIPAP for free shipping on your order.
MUTU System: The perfect prenatal and postpartum workout for a strong core and for those with muscle separation.
Mrs. Patel's: Use code BF19 to get 30% OFF all their teas, cookies, bars and snacks (every product) through 12/3/19!
BABY
LOVEVERY: Developmental subscription box and baby play gym. Use the link on their name for free shipping or CLICK HERE and use code LOVEMONDAY20 for $20 off your purchase of $100 or more on 12/3/19.
Panda Crate: Kiwi Co.'s affordable subscription box for baby. It's only $7.95 instead of $19.99 right now!
ErgoBaby: Get 30% off their newborn baby bundle using my link! You can also save 10% off any one item until Dec. 31, 2019, using code jo8KbuYPC OR.
Nanit: Clear video, sleep tracking, and breathing monitoring made simple.
KIDS (ages 2-9)
Loog Guitars: Read more about Loog in my Toddler Gift Guide.
Bookoroo: Get 25% off any multi-month subscription on Dec. 3, 2019 with code BF2019. Want 15% off your order instead? Use code BOOKS2LOVE.
HOME
Amazon: With 2-day shipping and oodles of daily deals, Amazon is the place to shop online!
Target: Good for clothes, home furniture … everything, basically. Get 30% off kids' furniture and up to 50% off toys on 12/3.
Farm Fresh to You: Have fresh, seasonal produce delivered straight to your door from farmers near you! This benefits the environment AND your health. Use code SAVE15 for $15 off your box. Special Black Friday codes good until Dec. 29, 2019: Buy 2 weeks, Get 1 FREE with code SHAREB2G1 or get $33 off when you spend $66 or more with code SHAREBF!
Mary Ruth Organics: I'm a big fan of their D3+Calcium Gummies and B12 spray but just ordered Tumeric Gummies too! I love their satisfaction guarantee, too.
SunBasket: Try it with $35 off.
Rakuten: This is an awesome web extension that notifies you if they have an affiliate partnership with a website. If they do, and you click the notification to earn cash back, the business' website will reload using the Rakuten link and you'll get cash back for your purchase straight to your PayPal account (or wherever you designate your money will go). The cashback amount varies depending on the website. Some are 10%, others only 1% but during the holidays some cpm[anies double their cashback and when they do the widget will notify you. Sign up using my link and you'll get $10 after your first $20 purchase! I do ask that if a website that I've listed here as an affiliate website is clicked by you that you do not then click to earn the Ratuken cashback (unless it's a good amount, then I don't blame you) — that will make it a Ratuken affiliate link and I won't get the affiliate commission. I use this extension for travel purchases, shopping at Lowe's, shopping at Macy's, etc.
Nolah Sleep: We loved the Nolah mattress create our family bed so much that we bought another Nolah mattress to create our family bed! They're offering great deals now through the end of December. The best one is up now and they will be changing!
BUSINESS
ShareASale: Create an affiliate marketing plan for your business.
ShareASale: Become an affiliate and make money recommending businesses you love!
Don't see a link or coupon for a site you frequently shop at and love? Let me know and I'll add it!