Engaging Family Museums: Mesa, Arizona
I happened to visit Mesa on a Target Three for Free Day, when Target pays the entry fee for everyone who goes to the i.d.e.a. Museum, Arizona Museum of Natural History, and Mesa Contemporary Arts Museum at the Mesa Arts Center from noon to close on the first Sunday of every month. Based on my experience of museums as a child (oh look, it's a rock on display!), I wasn't sure what these museums would be like, and how entertained my preschooler would be. But we made it to the i.d.e.a. Museum and Arizona Museum of Natural History before closing that day and had a blast.
i.d.e.a. Museum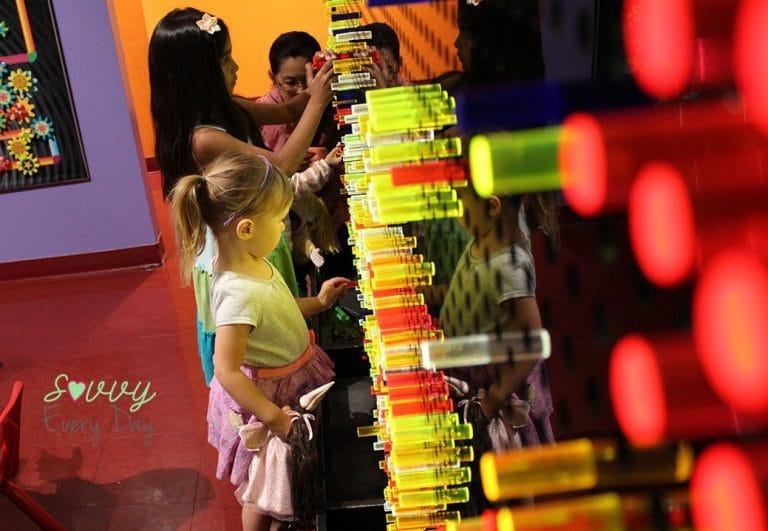 ArtVille at the i.d.e.a. Museum is like a play place for kids under 5, and it's glorious! Inside, you'll find an art studio with projects for the day, a puppet theater, dress up theater, giant train, soft building blocks, Legos, and a kids kitchen. Basically, anything your child would need for hours of creative play and critical thinking enhancement is within ArtVille.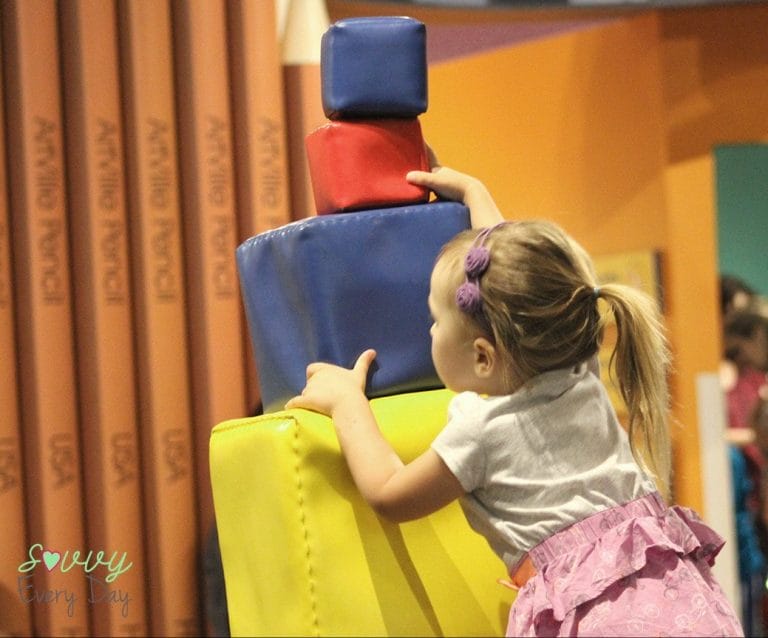 After a while, I had to tear my daughter away from ArtVille so we could see what the other part of the museum is about. The current exhibit theme was Robots, so the walls were covered in robot pictures, paintings, metal work, and ideas. Throughout the exhibit, there were tables for kids to draw their dream robot, make their own robot form recycled materials, or create a robot using a few magnetic pieces. It was really engaging, and my daughter loved drawing her own robot.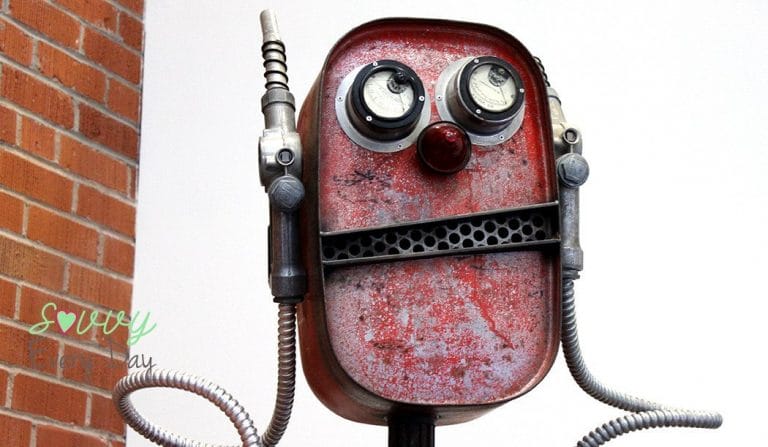 Arizona Museum of Natural History
The Arizona Museum of Natural History is another engaging museum, and unlike any other history museum I went to growing up. We were greeted by massive prehistoric displays, and found ourselves walking through history room-by-room, with interactive learning tools along the way. Kids learn about fossils while building creatures with puzzle pieces, and dusting the ground outside just past the area where families pan for gold.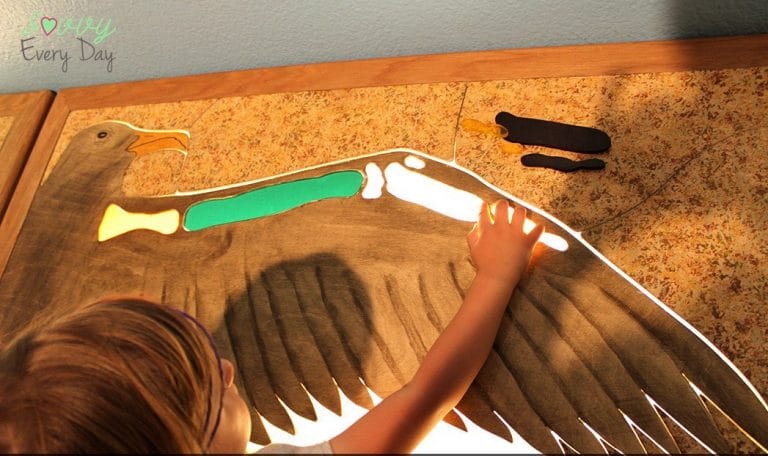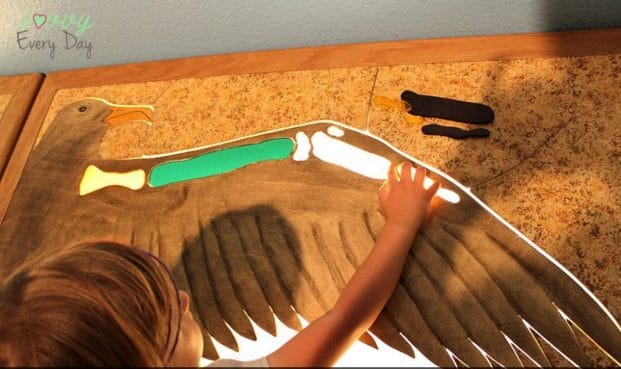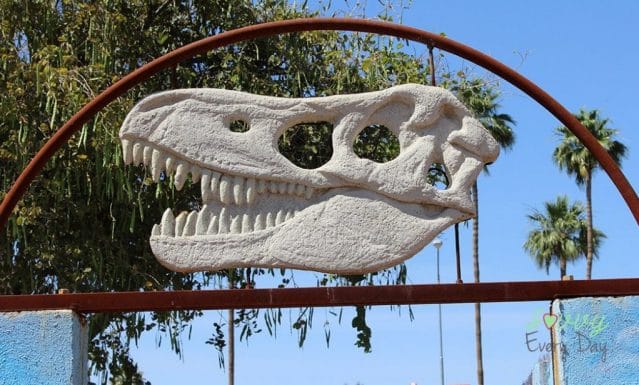 After giving up on the gold, we ended up walking through a historic jail to get back into the museum, passed by historic movies, and made our way through the Native American displays to go upstairs (because preschoolers love to run up stairs). Once on the second level, we found a great place to watch a prehistoric simulation with a T-Rex and a waterfall. It was a lot of fun, and seemed to be the highlight of the museum for so many kids.
Mesa Arts Center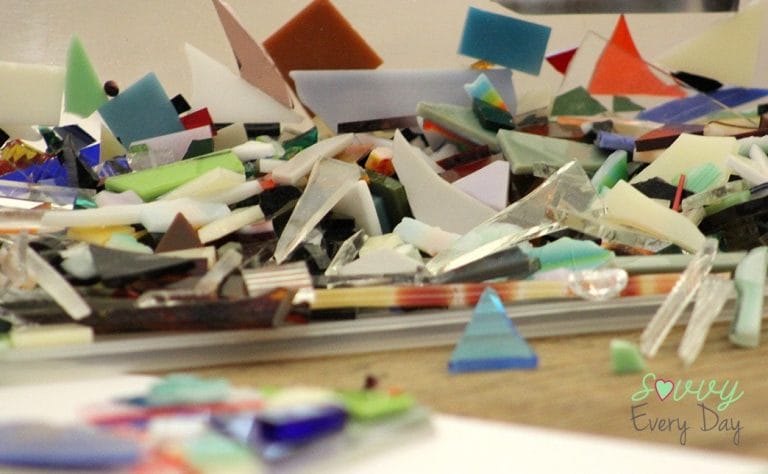 Though my daughter and I missed checking out the Mesa Contemporary Arts Museum on Target's Three for Free Day, it was exciting to be a part of a glass workshop at Mesa Arts Center (where the Mesa Contemporary Arts Museum is located), and build our own little glass pieces with direction from craftsman Troy Mark Moody.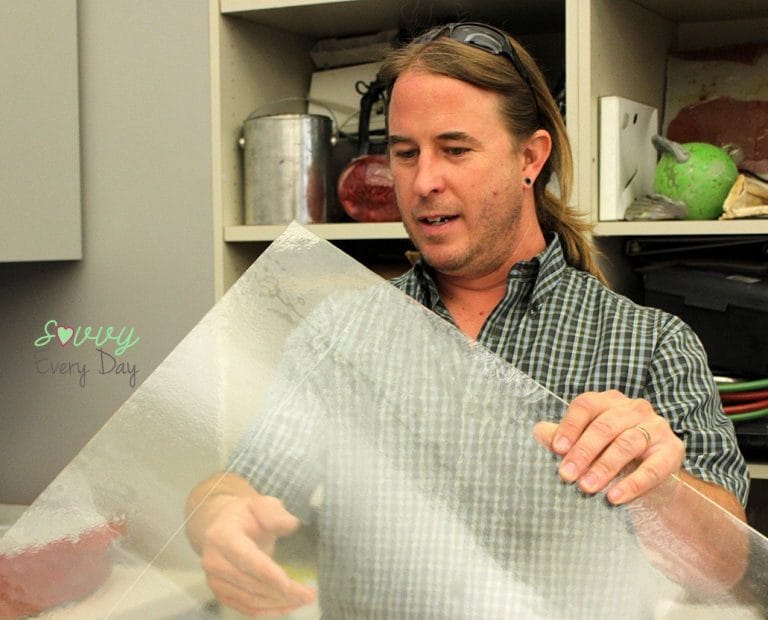 For our project, we took tiny pieces of colorful glass and arranged them on a glass tile to be heated in an oven overnight. Troy is attaching a hook to the corner of the piece then mailing it to us since we had to fly home before the glue was dry. I can't wait to see the finished piece! Though I'm not sure if this sort of thing is regularly offered, the Mesa Arts Center does have classes for parents and kids to participate in together, as well as classes for parents at the same time as parent-free kids classes.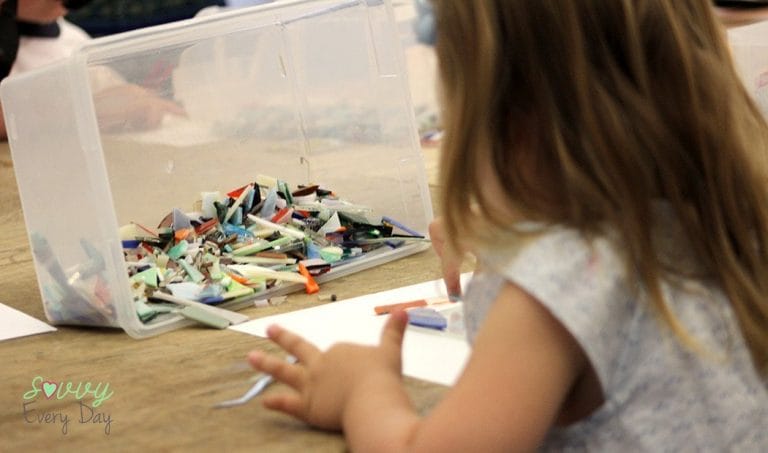 I learned that the Mesa Contemporary Arts Museum also has free guided student tours Tuesdays-Sundays, with an exhibit-based arts activity for $2.50 per child, and Family Art Packs that include activities and games linked to current exhibits. Besides their community involvement, I'm excited about the camp programs they have throughout the year for little kids and teens. Parents can pay for a weekly camp, or daily drop-in, so if there's a class happening during your visit that your kid would love, you can have them attend one of these artistic day camps! Some other low-cost fun for travelers, are the National Geographic LIVE! Speaker Series going on Oct. 15, 2014 through March 2015. Until then, the many dance, theater, and music performances may be great options.
*I won a trip to Mesa, AZ from Allegiant Air and Visit Mesa. I was provided with flight, hotel, rental car, meals, and activities during this trip, but was not paid to write this article. My opinions are my own. There may be affiliate links in my post. Thank you for supporting Savvy Every Day.
Title:
Engaging Family Museums: Mesa, Arizona
Mentions:
arizona, arizona natural history museum, artville, AZ, baby, big kid, creativity, Family, family trip, idea museum, learning, mesa, mesa arts center, mesa az, mesa contemporary arts museum, MesaCityLimitless, museum, national geographic, preschooler, toddler, troy mark moody