One of the things I wish I had done during my pregnancy with S was to keep better track of my growing bump and her first months postpartum with milestone pic cards, so this pregnancy I made my own! Each month Savvy Every Day will release a new set of weekly or monthly pic cards themed to fit the month. This month? Halloween! Keep reading to snag your free digital download of our Halloween Themed baby or pregnancy pic cards —perfect for growing bellies or baby's first few months!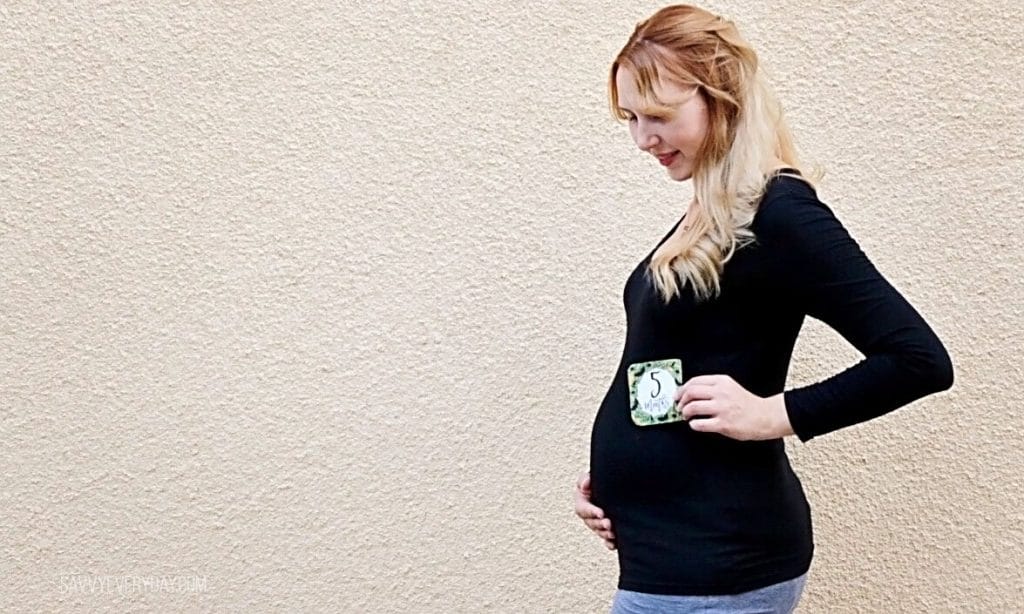 Click the image below to get your free Halloween themed month-by-month photo cards!
This download includes twelve 3.5″ X 3.5″ photo cards (four per page). Please be sure to tag @savvyeveryday on social if you use these cards, we'd love to see them!