Toddler Friendly Halloween Porch Decorations That Are Cute
These toddler friendly halloween porch decorations and decorating ideas are cute and not too spooky for toddlers and preschoolers.
Decorating for holidays with a toddler around can be challenging — especially for Halloween. You don't want the decorations to be too scary or too uninteresting, and everything needs to be well out of reach so they don't destroy or attempt to eat it. The key is to keep decorations simple, but fun. Keep reading for my take on eerie (but not scary) toddler-friendly Halloween porch decorations.
Toddler Friendly Halloween Porch Decorations
I normally skip Halloween decorations and go right into general Fall decorations to cover both Halloween and Thanksgiving, but this year is a bit different. Not only is it my son's first real Halloween since he can walk around and trick or treat with his big sis, but we have a bunch of new neighbors who have been going all out for the holiday. I mean all out. From lights and sounds to cardboard displays and signs of all types. It's been really fun to see how much the kids enjoy all the displays, but it definitely put the pressure on for me to do something spooky this year, too. The problem? I'm about 8 months pregnant and my toddler is a mini-tornado so I needed to go with simple but effective toddler friendly halloween decorations.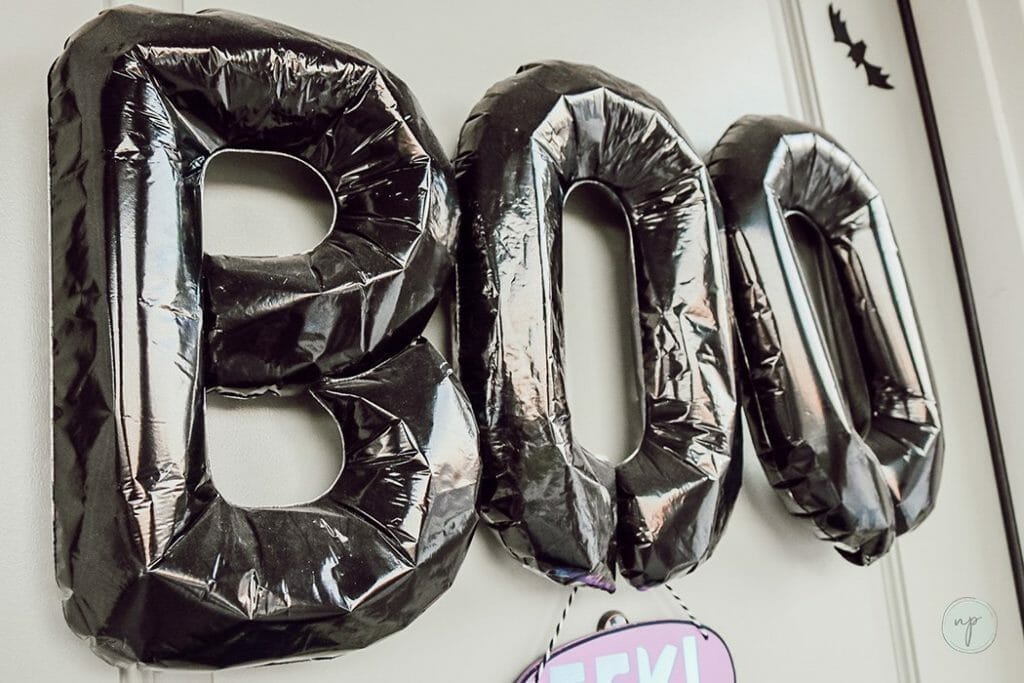 I started the toddler friendly halloween decorating with a Halloween party banner, some shimmery tinsel, and a bunch of white paper flowers that would fit Day of the Dead and Halloween, but all of it kept falling down because it's really difficult to get things to stay on a stucco house. So the banner and flowers were nixed and my "BOO" balloon arrangement moved to the door. The balloons fit perfectly on the door and cover the yarn and hook for my "Eek!" spider sign.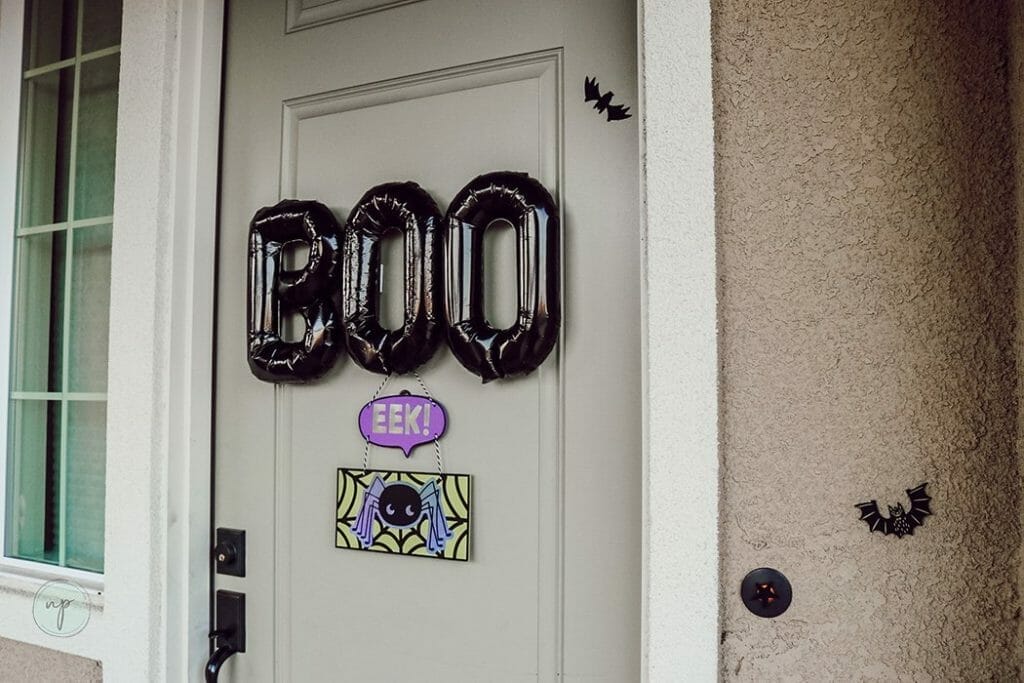 Decorating the Front Porch for Halloween
Because I got rid of the banner, I added foam bat and star stickers all over the porch. They were easy to put up, don't put holes in the house, and will be super simple to take down which made them a win for toddler friendly halloween porch decorations in my book. The bonus is that my tot really likes them and they aren't dangerous if he happens to take one off the wall. We topped the scene off with some fake spider webs and a few pumpkins to give it a good Halloween feel. The final thing I added was a black welcome mat that almost looks like it has a spider web design. I already had one in the front of the house but added another right at the front door so they match and go with the theme.
Ready to put together your own toddler friendly halloween themed front porch? Shop some super cute toddler friendly halloween decor below! I've included some cute halloween themed door mats, halloween banners, and some halloween themed door signs that are not too spooky!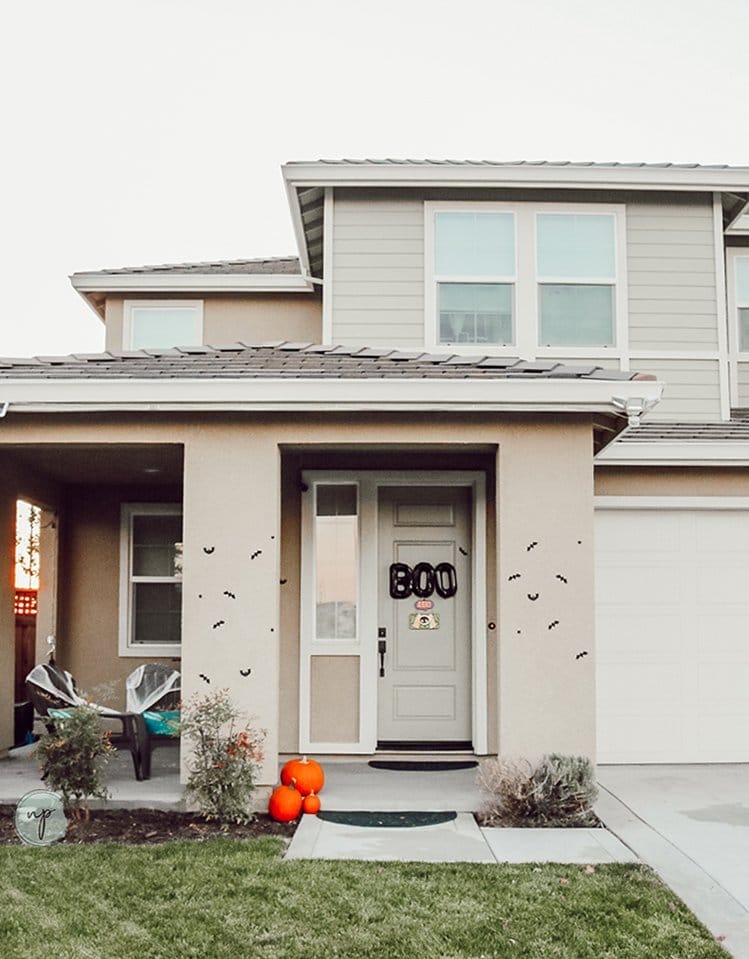 I hope you loved this list of toddler friendly halloween porch decorations. Do you decorate for Halloween? What are your favorite tips for decorating with littles?
For more halloween ideas, check out these posts:
This Family's Labyrinth Halloween Costumes Win the Internet
8 Clever Family Halloween Costumes You'll Want to Try This Year
7 Halloween Activities For the Non Trick-or-Treater
Title:
Toddler Friendly Halloween Porch Decorations That Are Cute
Mentions:
family home, halloween, halloween decorations, home decorations, porch decor, porch decorations, seasonal, toddler
Keywords:
toddler friendly halloween porch decorations