This Family's Labyrinth Halloween Costumes Win the Internet
Looking for a unique family costume theme? Check out these Labyrinth halloween costumes perfect for families to wear for halloween!
It isn't unusual for families to wear matching or themed costumes for Halloween and they've seriously upped their cool factor with realistic effects and outside the box concepts in recent years – like the ones mentioned in our 8 Clever Family Halloween Costumes post. But this family's Labyrinth halloween costumes wins all the medals this year. Keep scrolling to see all the pics of the Labyrinth halloween costume ideas for families!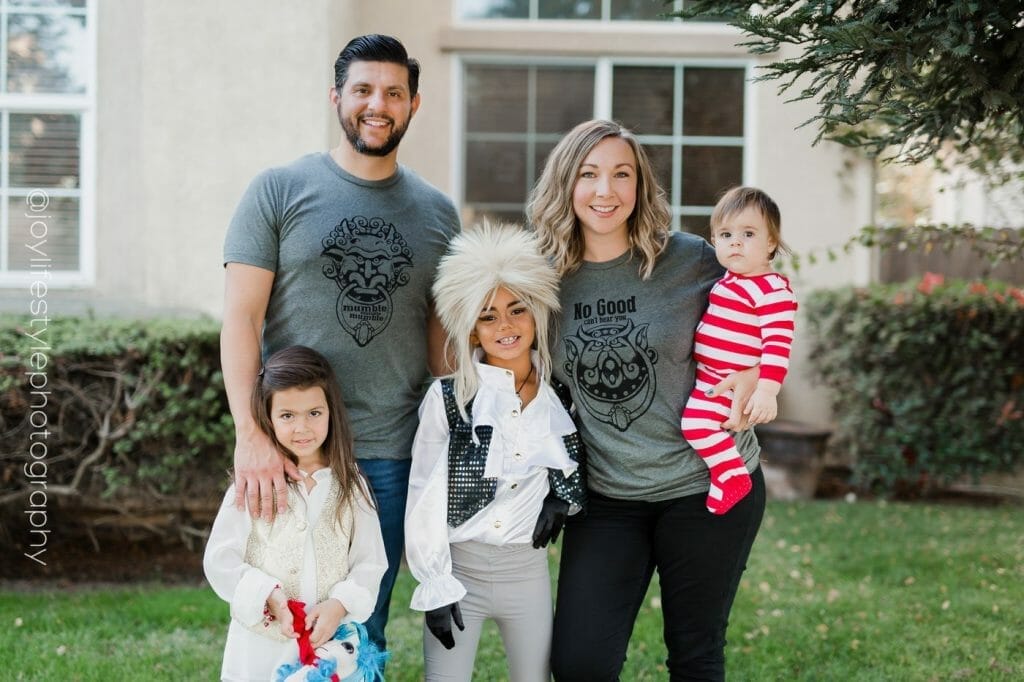 When California mom of 3, Ronnie, shared pictures of her family's matching Labyrinth halloween costumes on Facebook for friends and family to see, people were floored. This year's costumes are anything but typical — they're an ode to the 1986 classic Jim Henson film, Labyrinth.
Not familiar with Labyrinth? You can read more about the classic in this post. Essentially, the movie follows Sarah (played by Jennifer Connelly) as she sorts through a maze to find her baby brother (played by Toby Froud) who is being held captive by the goblin king (played by David Bowie).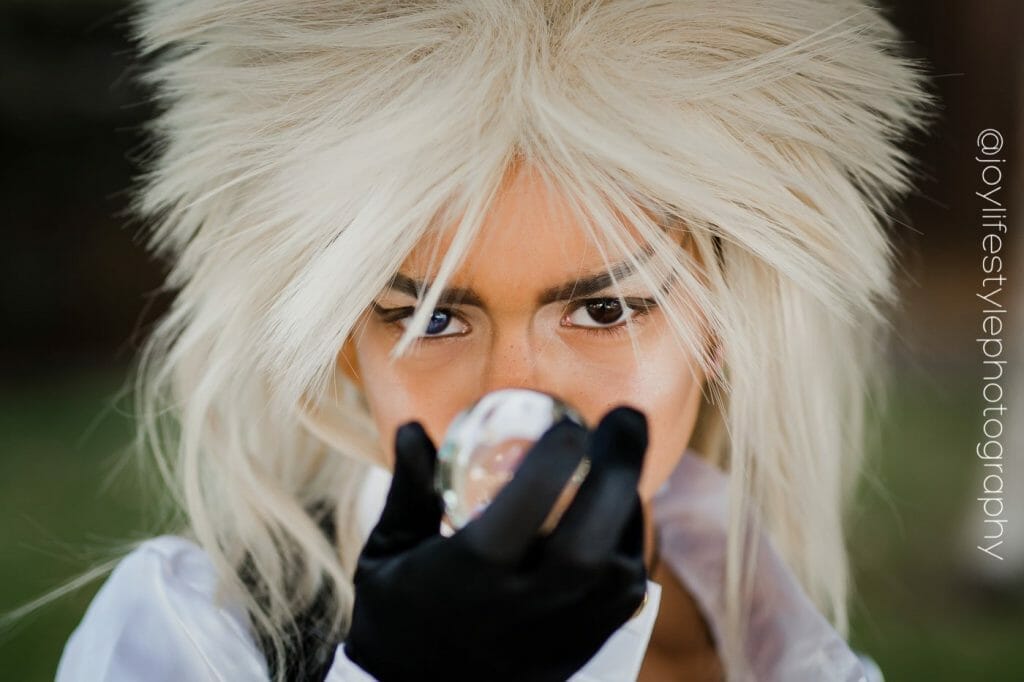 "I grew up watching Labyrinth and was borderline obsessed — I'd make all my friends watch it. In high school I made a couple of boyfriends watch it, and now I've been able to share it with my kiddos," Ronnie shares. "We've even had the opportunity to see it in theaters twice! Watching them recite lines and sing along with a room full of fans who were mostly 35 and up was so much fun! I never even saw it on the big screen as a child."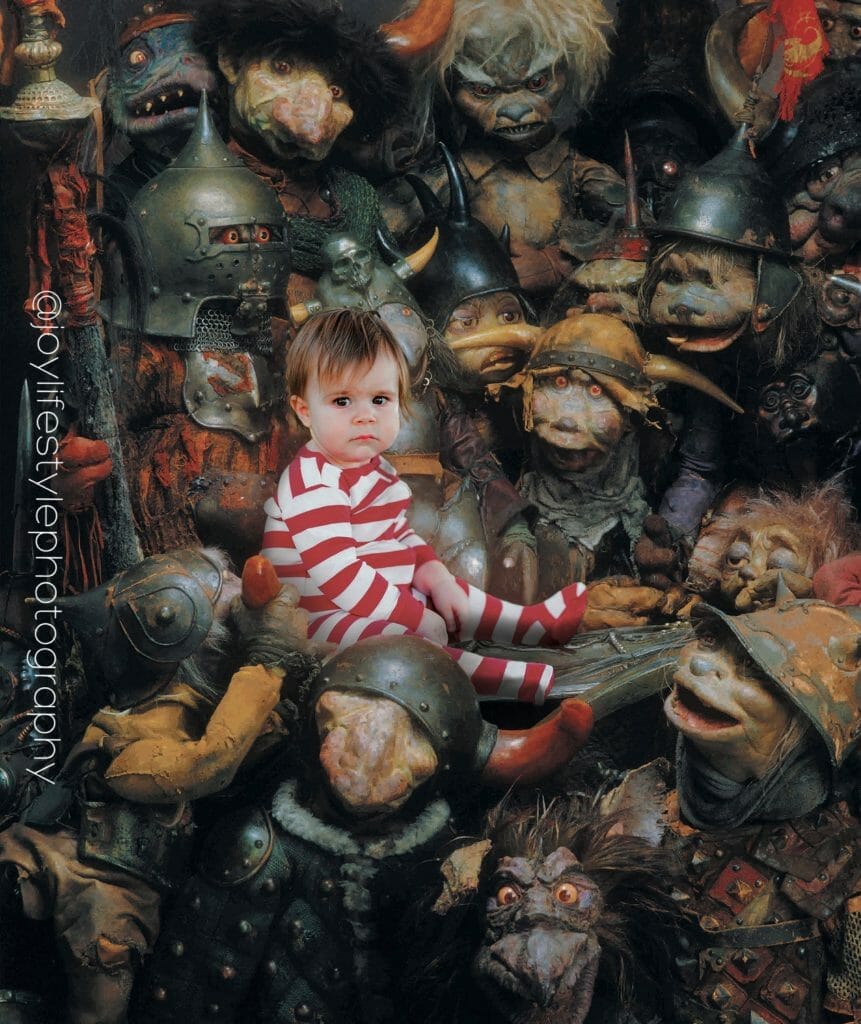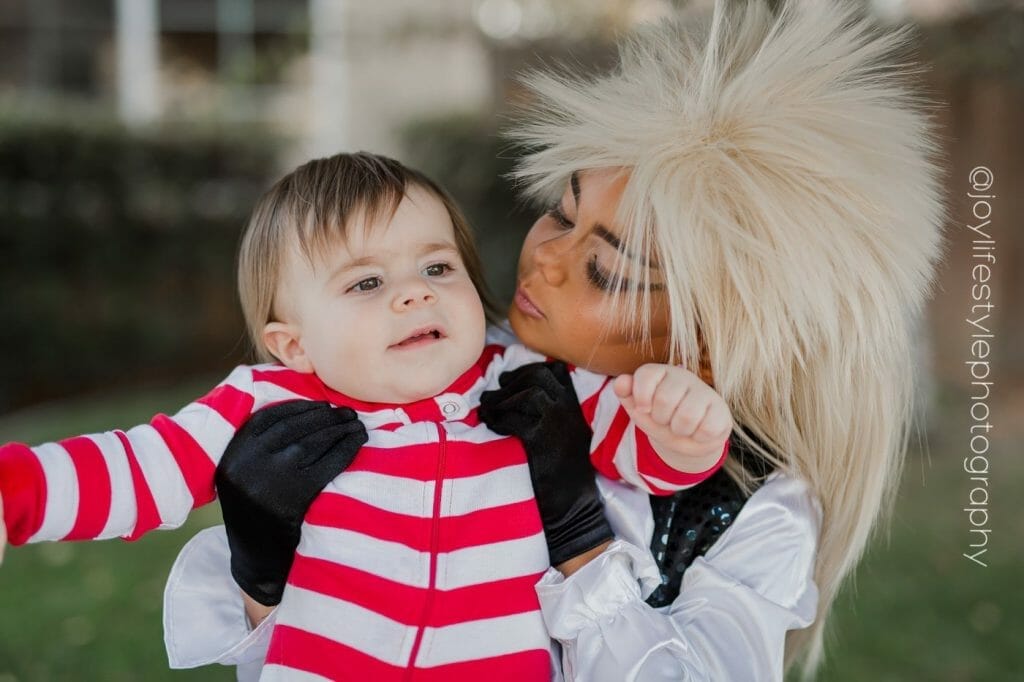 After having her son last year, Ronnie realized his first Halloween would be the perfect time to attempt the Labyrinth Halloween costume theme because of her kids' ages. "I had to make it happen. I started collecting items slowly throughout the year and was able to buy every piece from either Etsy or amazon — even down to the tiny details like the clip in Sarah's hair, the goblin king's necklace and our knockers t-shirts." And since she's a professional photographer, Ronnie was sure to take quality photos before heading out to their local Trunk or Treat event. She says she's been staring at these photos ever since … but I mean, who wouldn't?!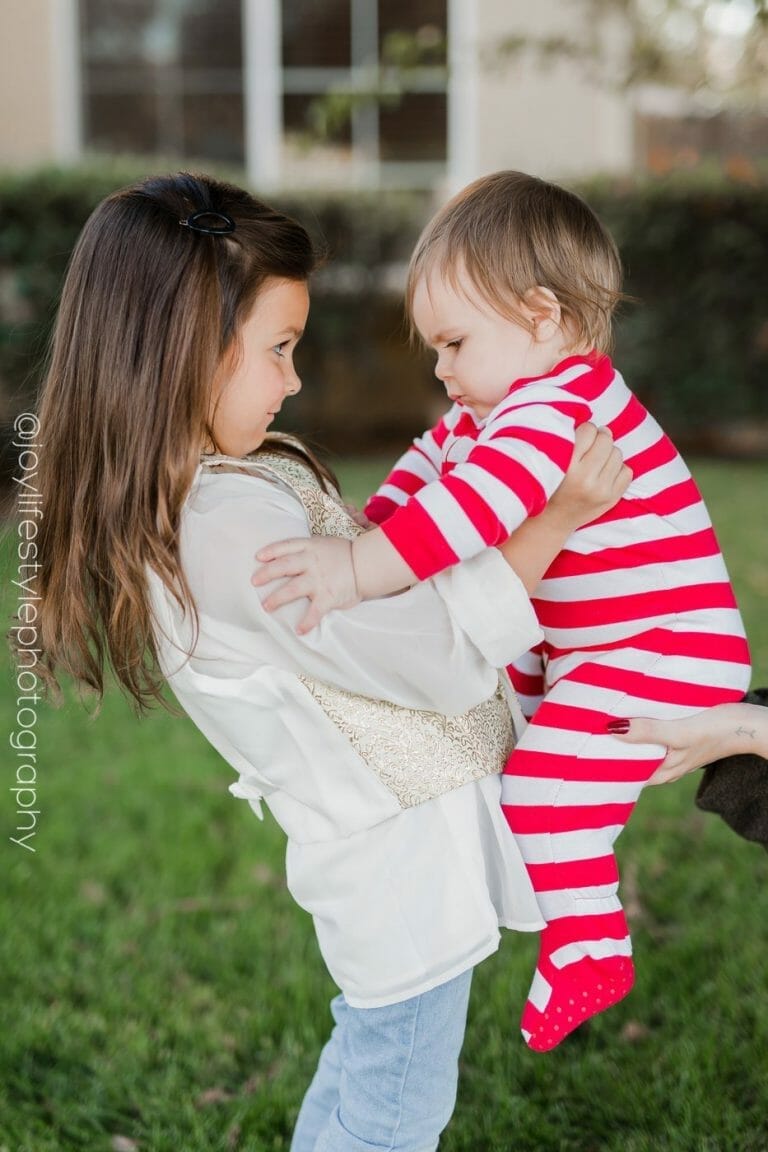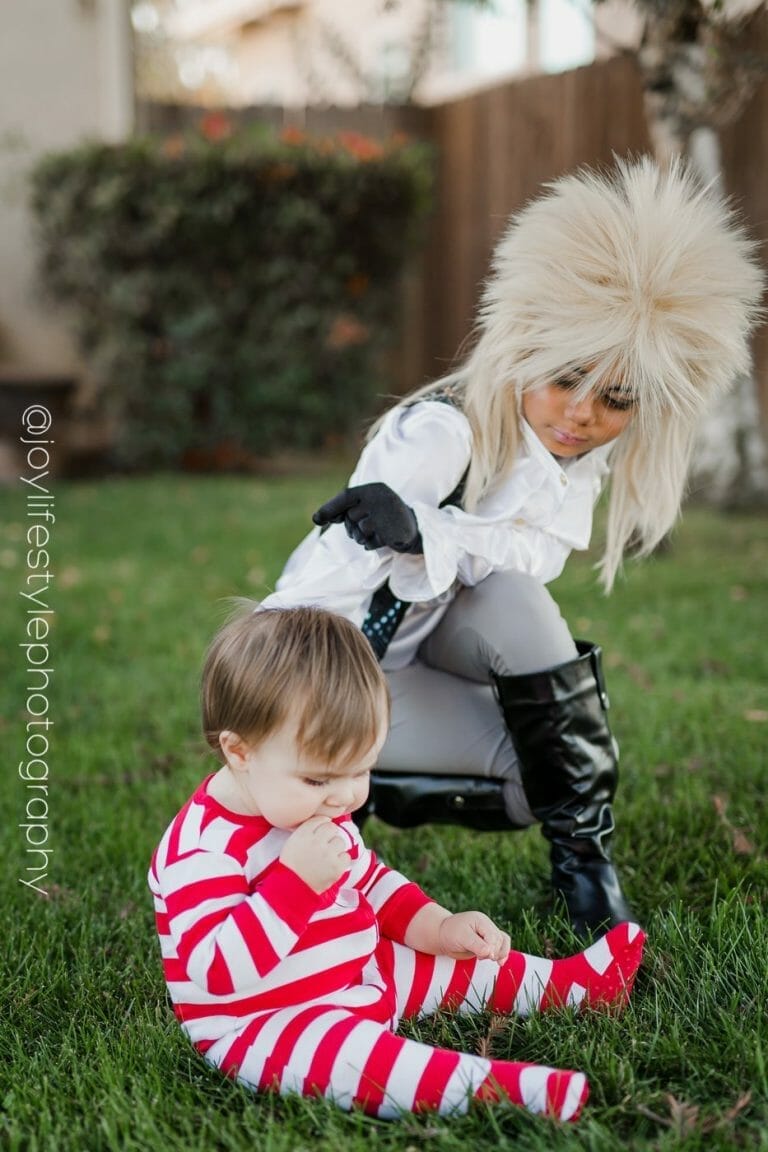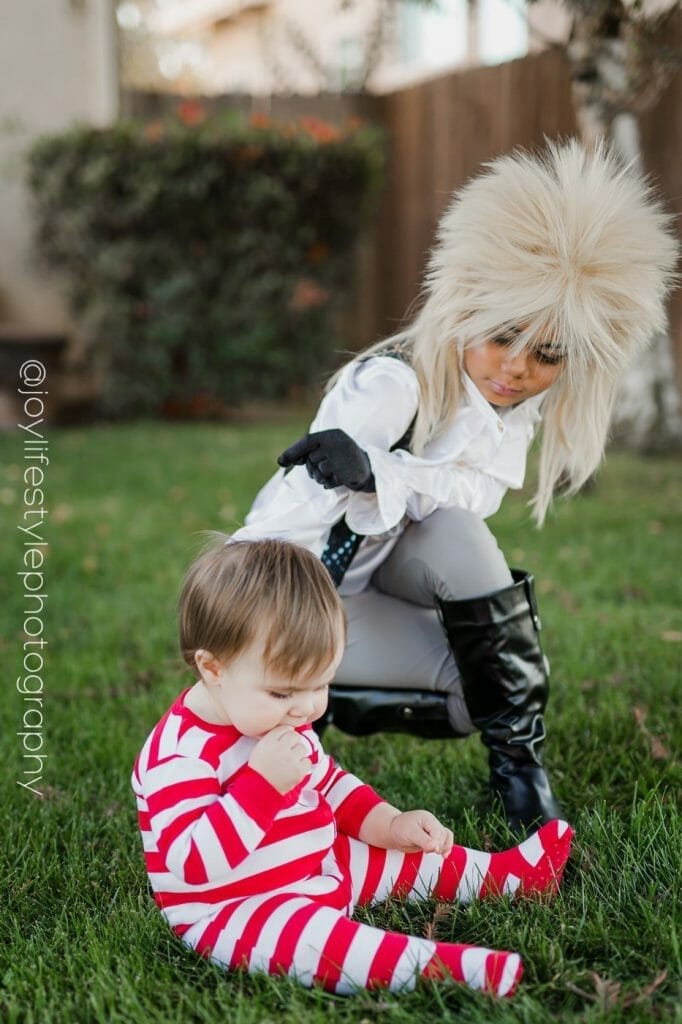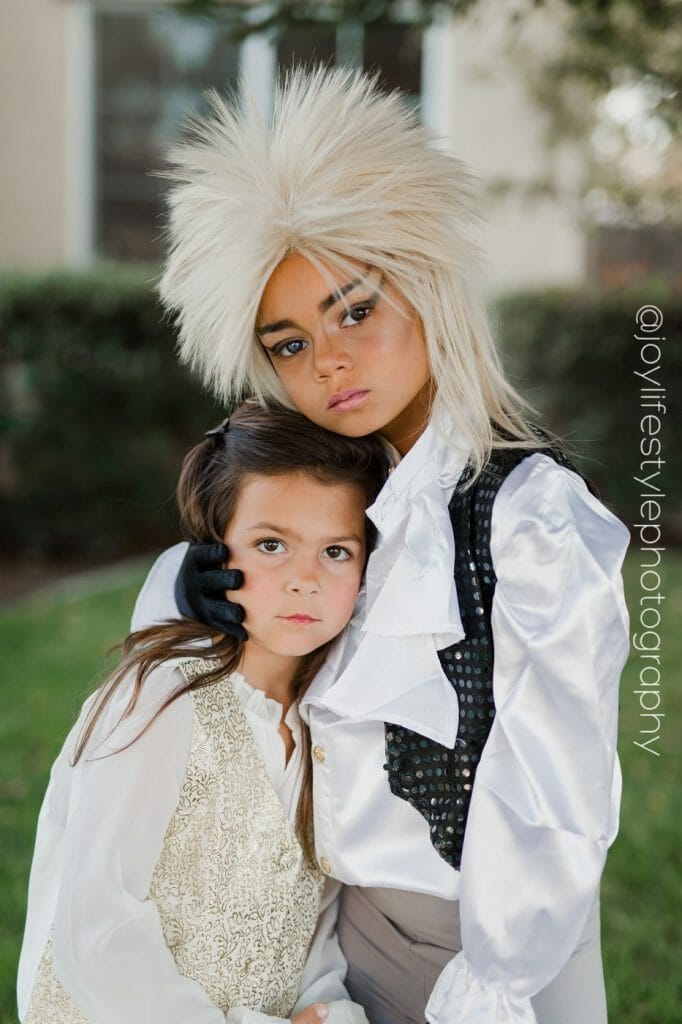 Photos courtesy of Ronnie at Joy Lifestyle Photography
Love this post about Labyrinth Halloween costumes? Check out these other halloween themed posts:
Toddler-Friendly Eerie Halloween Porch Decorations
8 Clever Family Halloween Costumes You'll Want to Try This Year
20 Halloween Candy Alternatives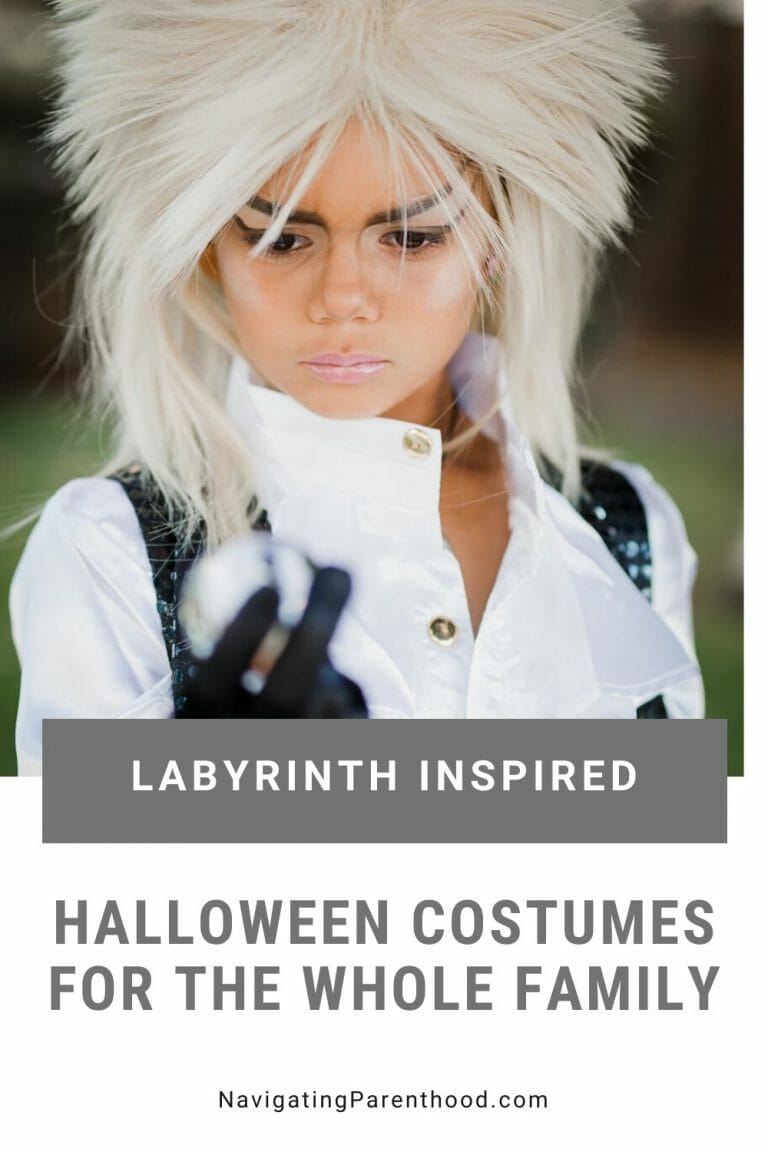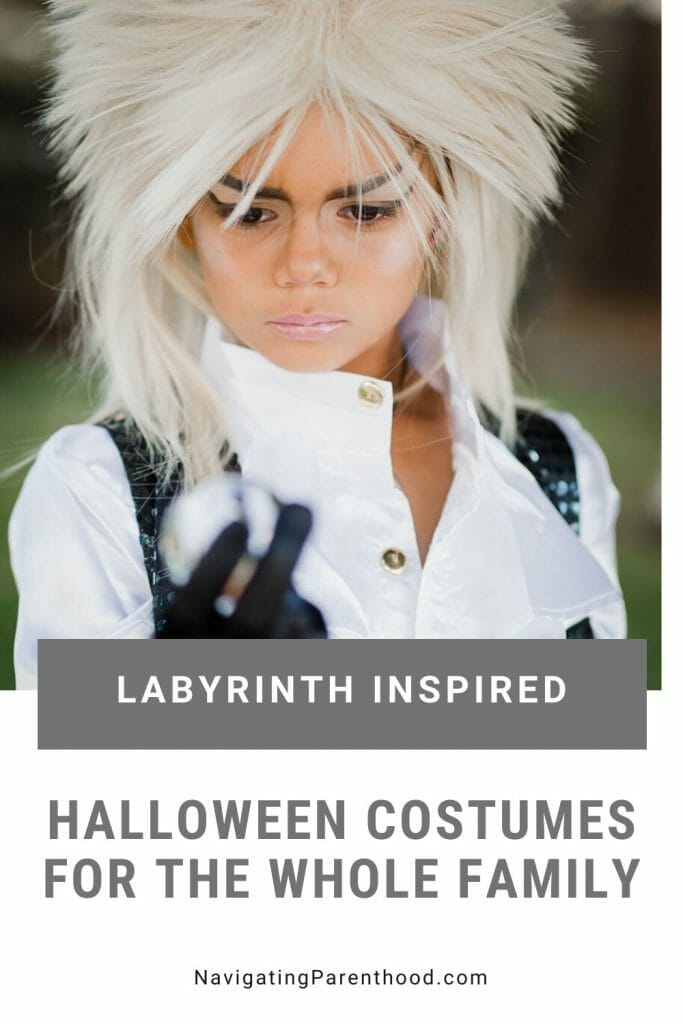 Title:
This Family's Labyrinth Halloween Costumes Win the Internet
Mentions:
adult costumes, costume ideas, family halloween, family time, halloween, jim henson, kids costumes, Labyrinth, LucasFilm
Keywords:
Labyrinth Halloween Costume