8 Clever Family Halloween Costumes You'll Want to Try This Year
If you're looking for a new way to bond as a family this Halloween, you have got to check out these clever family Halloween costumes! Finding the right Halloween costume for everyone in the family isn't always as simple as it seems, which is why picking out themed costumes that work well together can be a parent's dream! "Where's Tabitha?" "Oh that's right she matches me and is over there!" Click through for some super clever family Halloween costumes that will have you winning Halloween at any shindig or trick-or-treat spot you grace with your family's presence. That's right, you can finally dress up again— Have fun with it!
Wonderland Family
As Wonderous as it is, there's something a bit eerie about Wonderland, too. The mysterious and oddball characters definitely make for great Halloween costumes! "I knew this costume before last year's Halloween even happened — Twin boys would make [a] perfect Tweedle Dee and Tweedle Dum!" shares Melanie of Loft 3 Photography. And if you don't want to be the Red Queen yourself, you can dress the dog up in this Alice in Wonderland Red Queen Costume!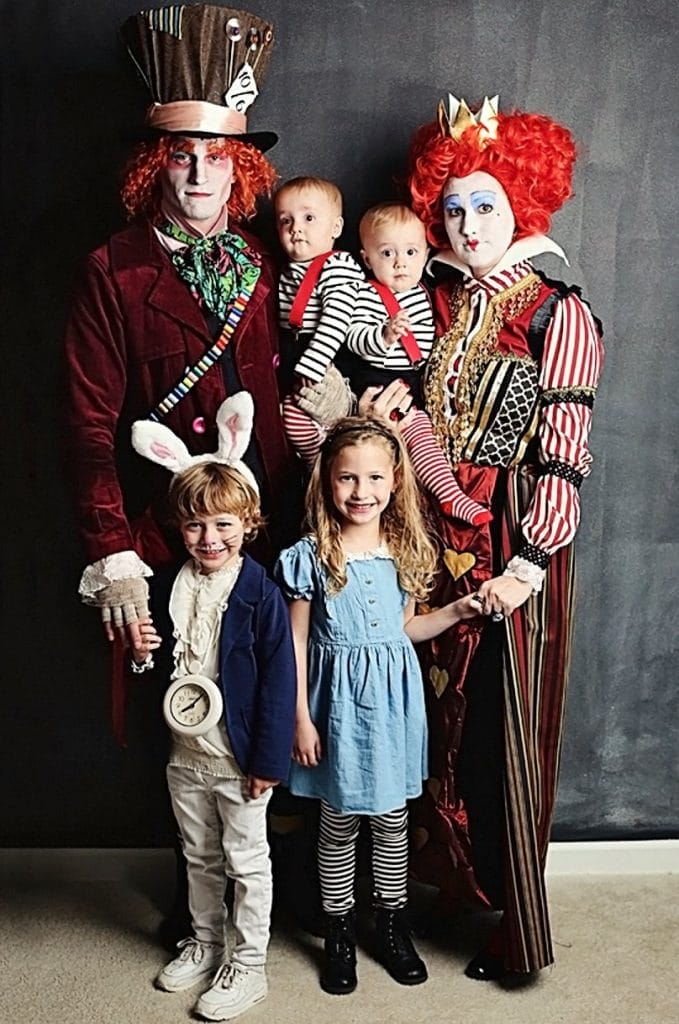 Whoville Family Halloween Costume
When you love Christmas as much as the Whos in Whoville, the Grinch stealing Christmas could be the scariest sight on Halloween! Throw in a Thing 1 and a few Whos and you have a Whoville family! Bonus points if you also have a dog with an antler headband. This super creative family costume is by Lynzy of Lynzy & Co.!
Frida Kahlo Family Costume
Have you got a budding artist on your hands? Why not have her be one for Halloween? Jessie of Hello My Love shares that though she planned on her 2-year-old daughter being Frida Kahlo for Halloween she wasn't originally part of the costume: "I was a very last-minute addition. We were going to a friend's neighborhood to trick-or-treat and Chris wanted to wear an old skeleton costume so I had to think fast . . . oh, I can be Frida's self-portrait!" It kinda makes the whole thing better with mom in it, though, right?
Need more costume Ideas? ->> CLICK <<–
Willy Wonka Family
Complete with cotton candy, a Wonka Bar, and Oompa Loompa this Johnny Depp version of Willy Wonka has something for everyone. It's so interesting reading how Melanie of Loft 3 Photography did it all, too (and her humor is fantastic). You can even dress your dog up in a Willy Wonka pet costume for Halloween to match!
Game of Thrones Family Halloween Costume
Abigail of Baby Bird's Farm shares this super cute mama and kiddos' mother of dragons Game of Thrones family Halloween costume option in her online roundup of cute costume pairings. It definitely feels like we're wrangling dragons sometimes, right moms? This Mother of Dragons (Daenerys Targaryen) costume isn't an outfit that would feel too awkward for moms to wear and what kid wouldn't have a blast being a dragon? (Shop baby dragon capes here.)
Animal Farm Family
Got a bunch of wild animals roaming around your house? Check out this post for the perfect family costume theme (especially if the mom is pregnant) from Melanie of Loft 3 Photography.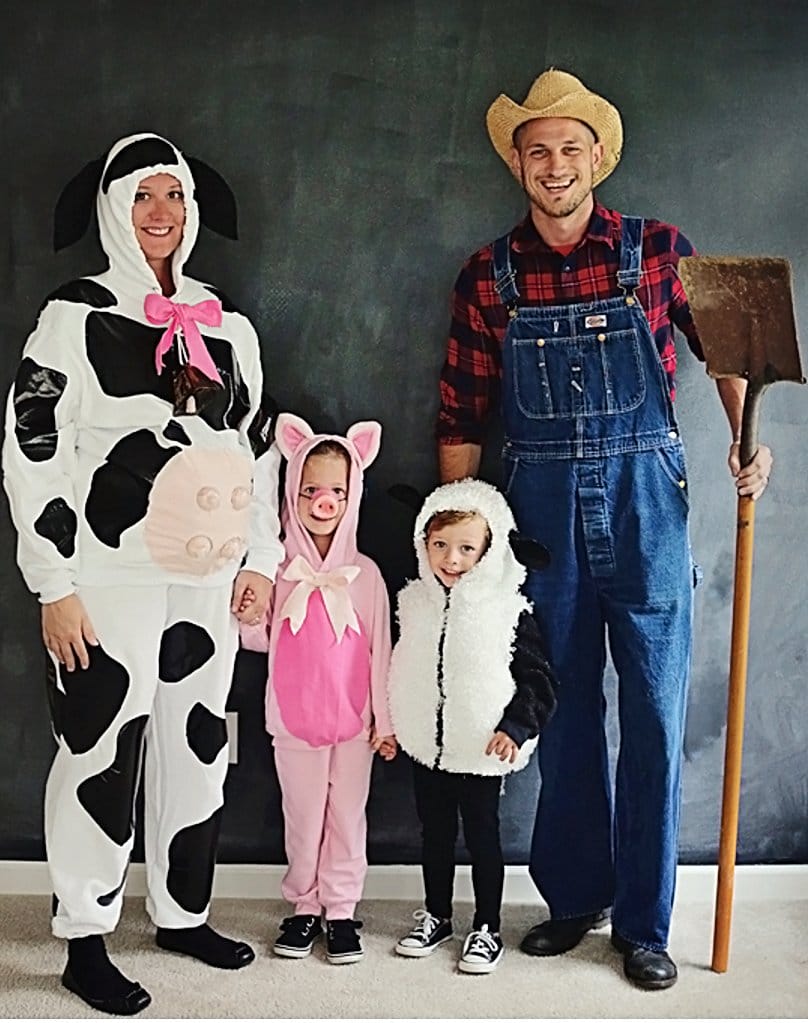 The Addams Family
This has to be one of my all-time favorite family costumes — The Addams Family! This family is all about all things creepy and the costumes aren't too hard to try to throw together yourself if you don't buy them in the store. Besides, chockers are back, right? Another great one from Melanie of Loft 3 Photography.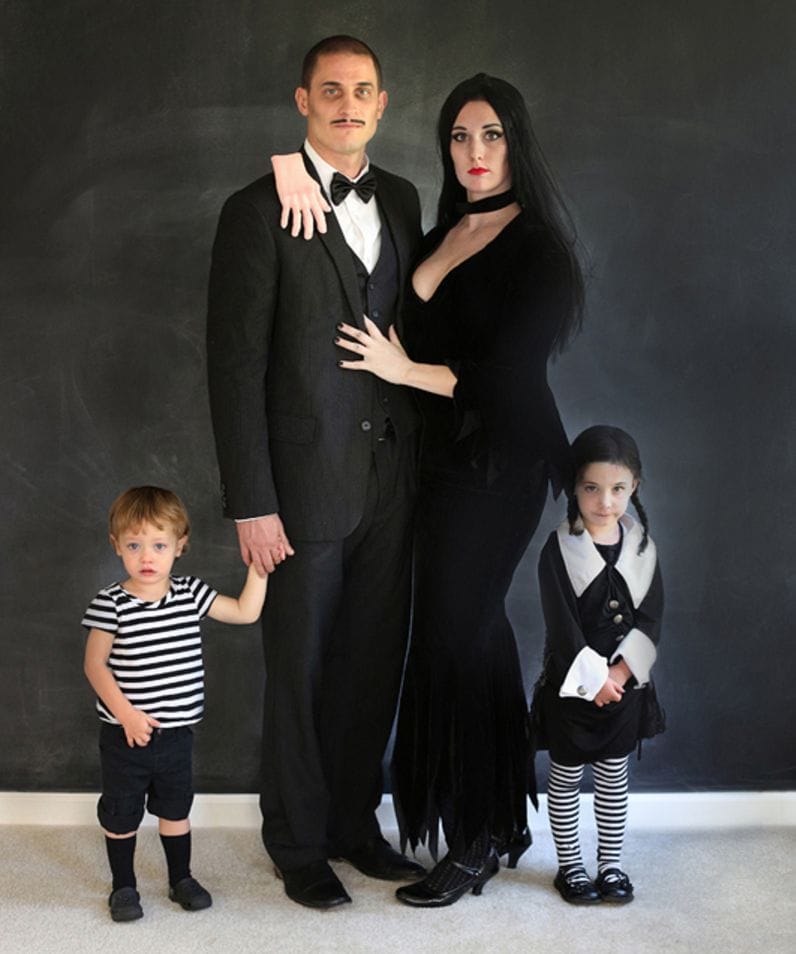 The Mouse Family Halloween Costume
How adorable is this mama-son costume idea from Nikki of Mommy My Way? Mickey and Minnie are the perfect pair, and we all know most toddlers are totally on board with anything Mickey Mouse, right?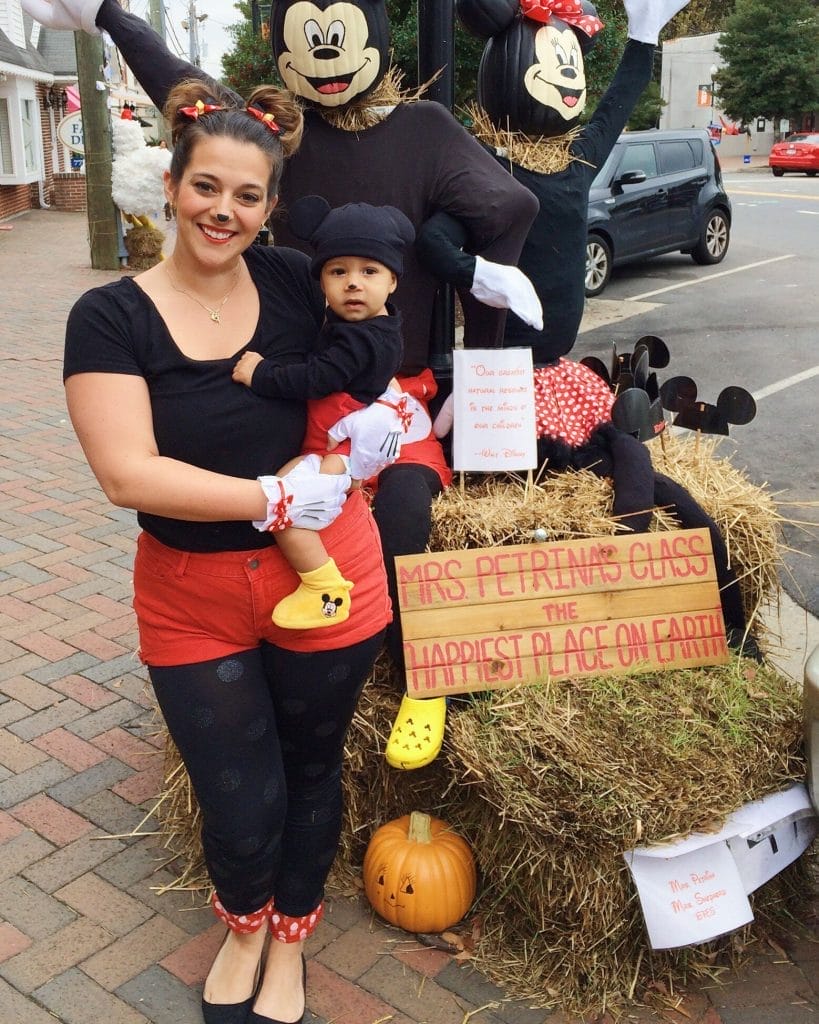 I have a ninth family costume not included in this post, too! Love Labyrinth? Check out this family's Labyrinth family Halloween costumes here!
For more family-friendly Halloween fun, check out these Halloween posts:
Toddler-Friendly Eerie Halloween Porch Decorations
20 Halloween Candy Alternatives
7 Halloween Activities For the Non Trick-or-Treater
Title:
8 Clever Family Halloween Costumes You'll Want to Try This Year
Mentions:
alice in wonderland costume, Daenerys Targaryen costume, dr. seuss costume, dragon costume, family costumes, farm family costume, farmer costume, frida costume, Game of Thrones costume, Game of Thrones Halloween costume, grinch costume, halloween, Halloween Costumes, Halloween style, kids costumes, mickey and minnie costume, parent halloween costumes, The Addams Family halloween costume, themed Halloween Costumes, toddler costumes, whoville costume, willy wonka costume
Keywords:
clever family halloween costumes