How Amazon's Fire HD 8 Kids Tablet Reduces Holiday Stress
This time of year is stressful. If you're not in a time crunch, it could be that this time of year stirs up sad feelings or that you get anxious around large crowds and it seems like your town suddenly has twice as many people everywhere you go. Everyone has something different that pulls on them a little bit this time of year, so why let the holidays be even more stressful? Instead, keep reading for a few tips on how to cut down your family's holiday stress so you can all actually enjoy the festivities together.
This post was sponsored by Amazon and contains affiliate links at no cost to you, but all thoughts and opinions are my own.
It keeps families connected
It's fairly easy to get swept up in the busyness of this time of year, which makes staying connected as a family all the more difficult. The Amazon Fire HD 8 Kids Tablet Parent Dashboard offers parents the opportunity to stay connected with the kiddos through Discussion Cards so they can talk to the kids about all the books, videos, and games they've been using in Amazon FreeTime Unlimited.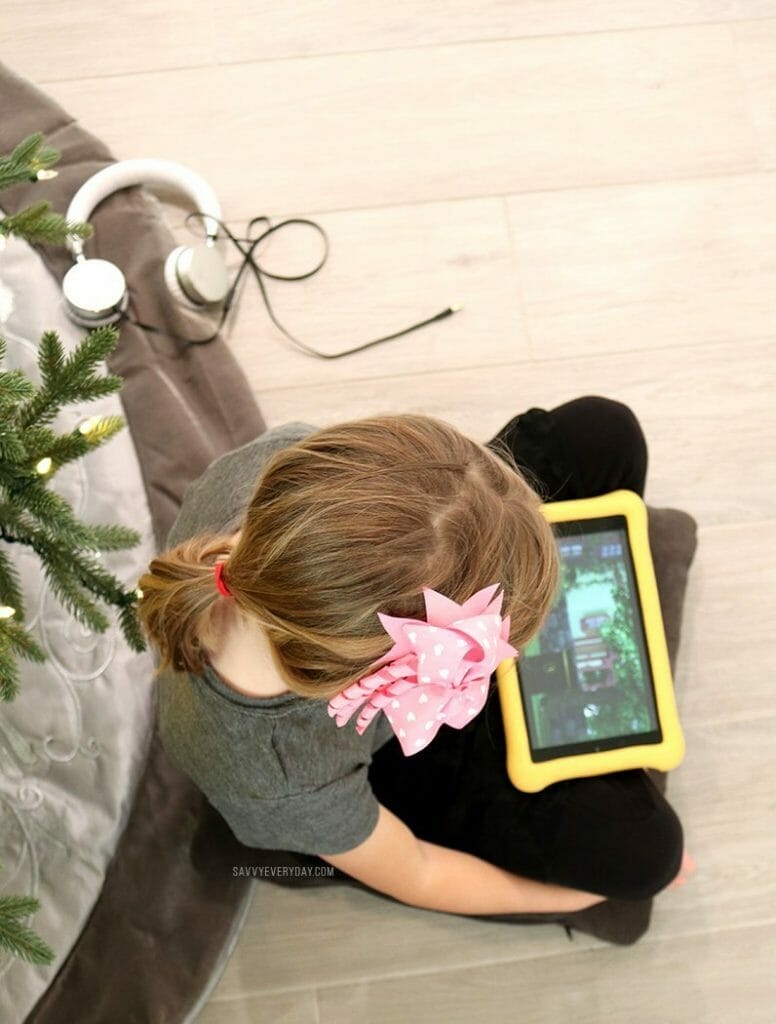 It makes trips manageable
Whether you're going to the store or have a long drive to the grandparent's house bring the Amazon Fire HD 8 Kids tablet loaded with Amazon FreeTime Unlimited and rejoice. Seriously. I only live an hour from my family and my daughter bringing her Amazon Fire HD 8 Kids tablet for the trip is a must.
After getting in a nasty car accident while pregnant last year I have extreme anxiety when I'm driving the windy semi-truck-filled highway roads between our house and my mom's. Thankfully, Amazon FreeTime Unlimited in the Amazon Fire HD 8 Kids tablet allows you to download apps or shows for viewing when you're away from wifi so S really enjoys getting to watch her favorite shows while I feel comfortable focusing on the road. The best part? You can remove downloaded items to add new ones by simply pressing down on the downloaded app or video tile. With a 12-hour battery life, 32 GB of storage, and a 2-year Worry-Free Guarantee, the Amazon Fire HD 8 Kids tablet is the perfect device to bring on trips to make things easier.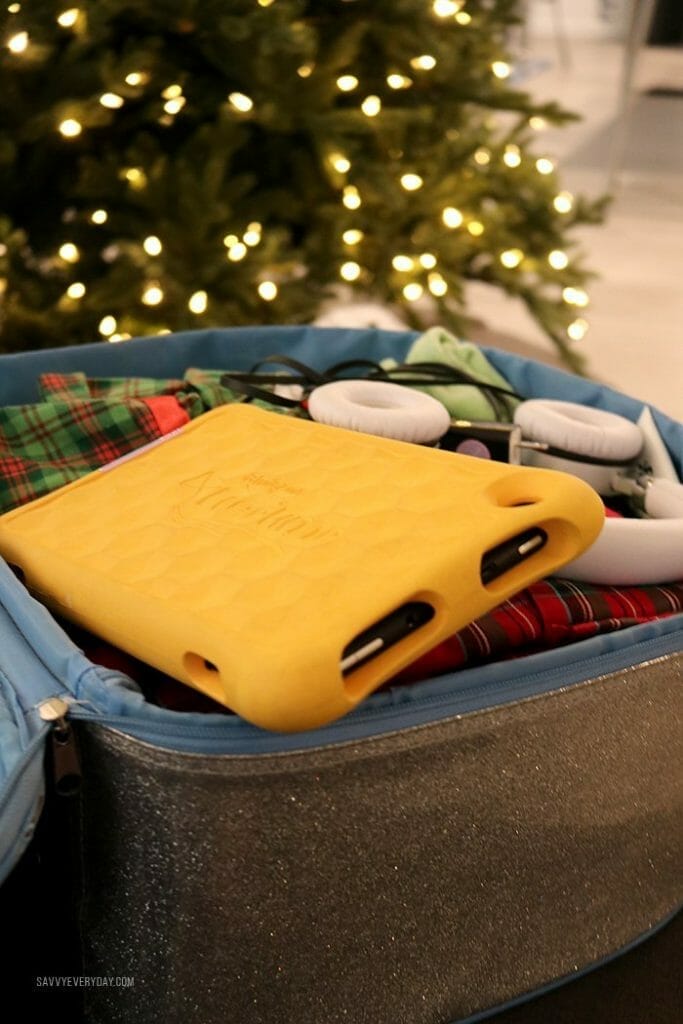 It makes bedtime easier
Trying to get the kids to sleep at bedtime is no easy task, at least not without the Bedtime feature in the Amazon Fire HD 8 Kids tablet. It turns off the tablet when it's time for the kiddo to go to bed! I don't know how I'd keep up with all the things I need to get done right now plus trying to get both kids to bed on time without this feature. The last thing any parent wants is to fight about bedtime or spend an hour trying to get overly excited kiddos to sleep who just want to stay up for more holiday fun. Now, bedtime is one less thing to stress about!
Want to learn more about why I bought my daughter an Amazon Fire HD 8 Kids tablet? Check out my other posts about Amazon Fire HD 8 Kids tablet: 3 Reasons I Gave My First Grader Her Own Amazon HD 8 Fire Kids Edition Tablet or Why It's OK That My Daughter Missed Spring Camp This Year.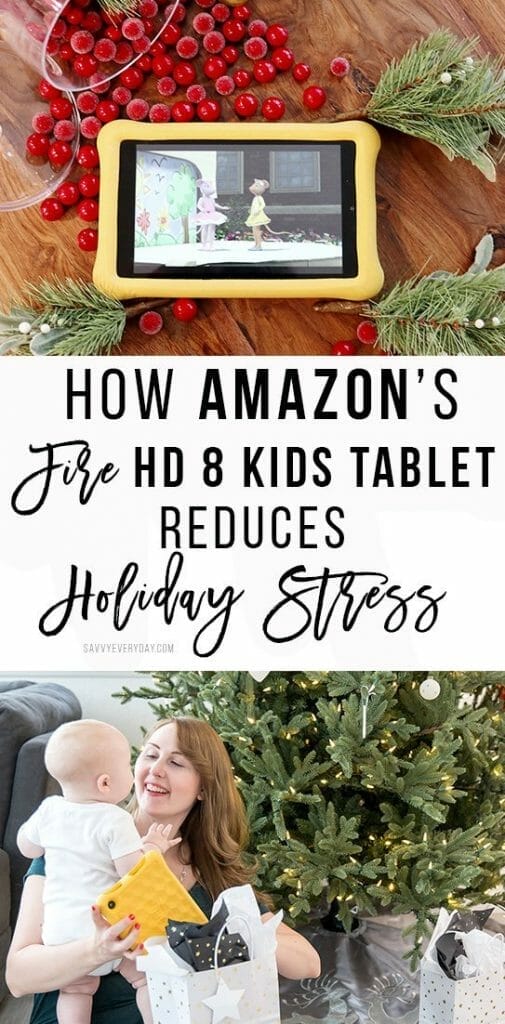 Title:
How Amazon's Fire HD 8 Kids Tablet Reduces Holiday Stress
Mentions:
Amazon, Amazon Fire HD 8 Kids Edition, christmas, holiday, holidays, parenting tips, sponsored post, traveling with kids