3 Reasons I Gave My First Grader Her Own Amazon HD 8 Fire Kids Edition Tablet
Kids and tech can be a touchy subject for a lot of parents. I didn't allow my daughter, S, to watch shows/have screen time until she was about 2 years old. But let me tell you, it's been a huge part of our lives since then. So much so, that now that she's a big first grader, she has a special new tablet of her own and I wish I'd gotten it for her sooner. You're not going to believe the reasons why…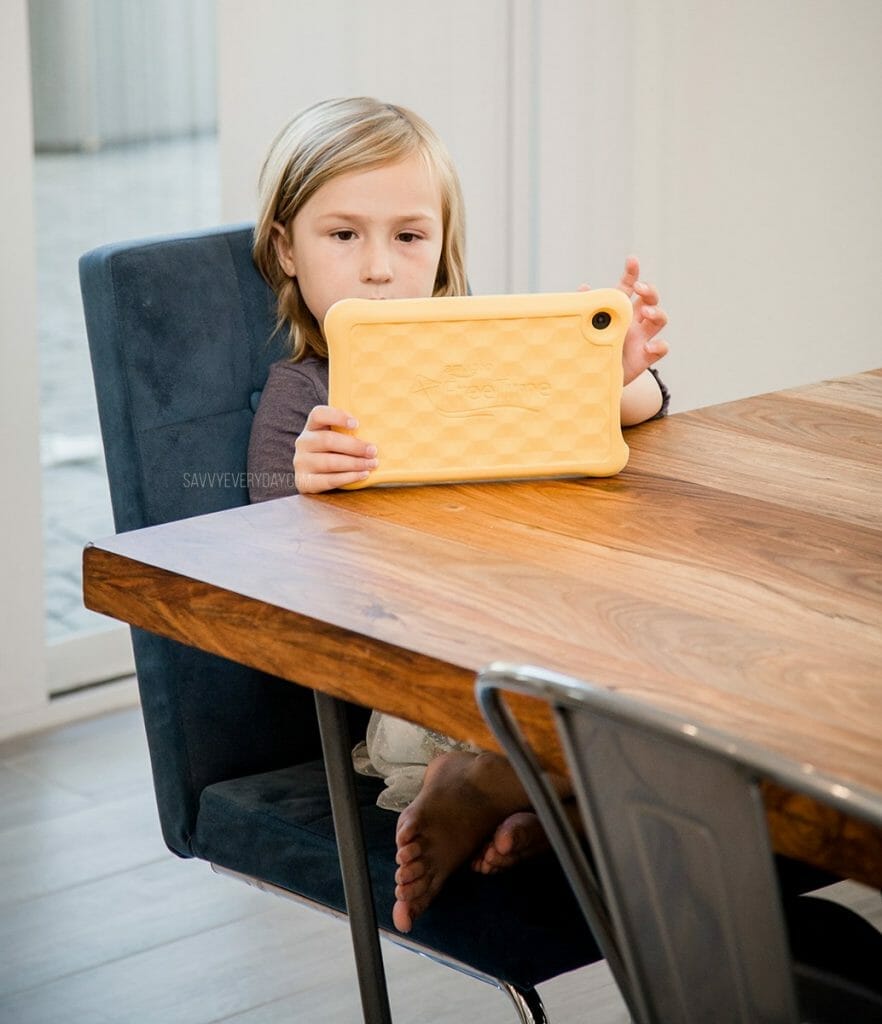 This post was sponsored by Amazon and contains affiliate links at no cost to you, but all thoughts and opinions are my own.
Her kids' tablet fosters independence
Since getting S the new Amazon Fire HD 8 Kids Edition tablet ($129) she's been more than happy to do her own thing. Not because she's sitting there mindlessly watching YouTube, but because she's exploring everything available to her in the Amazon FreeTime Unlimited space that's included free for a year after buying an Amazon Fire HD 8 Kids Tablet (then as an optional monthly service at around $3 for Prime members and $5 for non-Prime members). Since Amazon FreeTimeUnlimited allows me to set up a profile specific to S based on her age, I know that all of the books, apps, and shows available to her are appropriate — meaning I don't need to helicopter parent over every single thing she's doing on her tablet.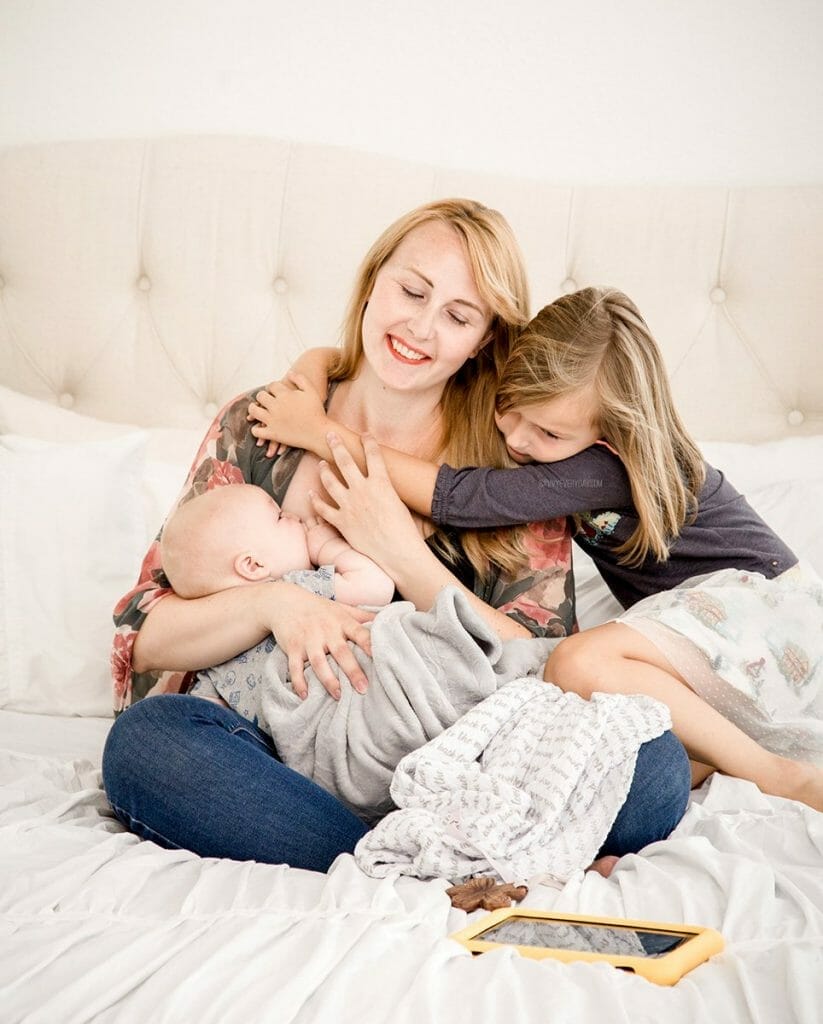 There are some shows and books that I just don't care for, so I simply enter the Parental Controls section of Amazon FreeTime Unlimited and select those items as options that don't show up in S' Amazon FreeTime Unlimited options. If there are shows you're OK with that aren't listed under a specific age, you can Whitelist them to add them to your child's profile, too. Honestly, kids need time to unwind after school, so when it's too hot to go outside this gives her a chance to disconnect from the pressure of schoolwork and create some really beautiful artwork, or simply have fun!
Her Kids Tablet Builds Confidence
What surprised me the most about giving S her new Amazon Fire HD 8 Kids Edition tablet was that her favorite part of Amazon FreeTime Unlimited is the apps. We don't have PBS Kids but we love the shows, so I thought she'd be most excited about being able to access that content. She was excited about the PBS Kids content in her Amazon Fire HD 8 Kids Edition tablet, but all of the amazing apps are what really sparked her joy and my excitement for this tablet. I've watched her grow more and more confident as she explores new educational apps and creative apps on her own. Whether she's coloring a masterpiece or creating a scene using different pictures, she's super proud of her work.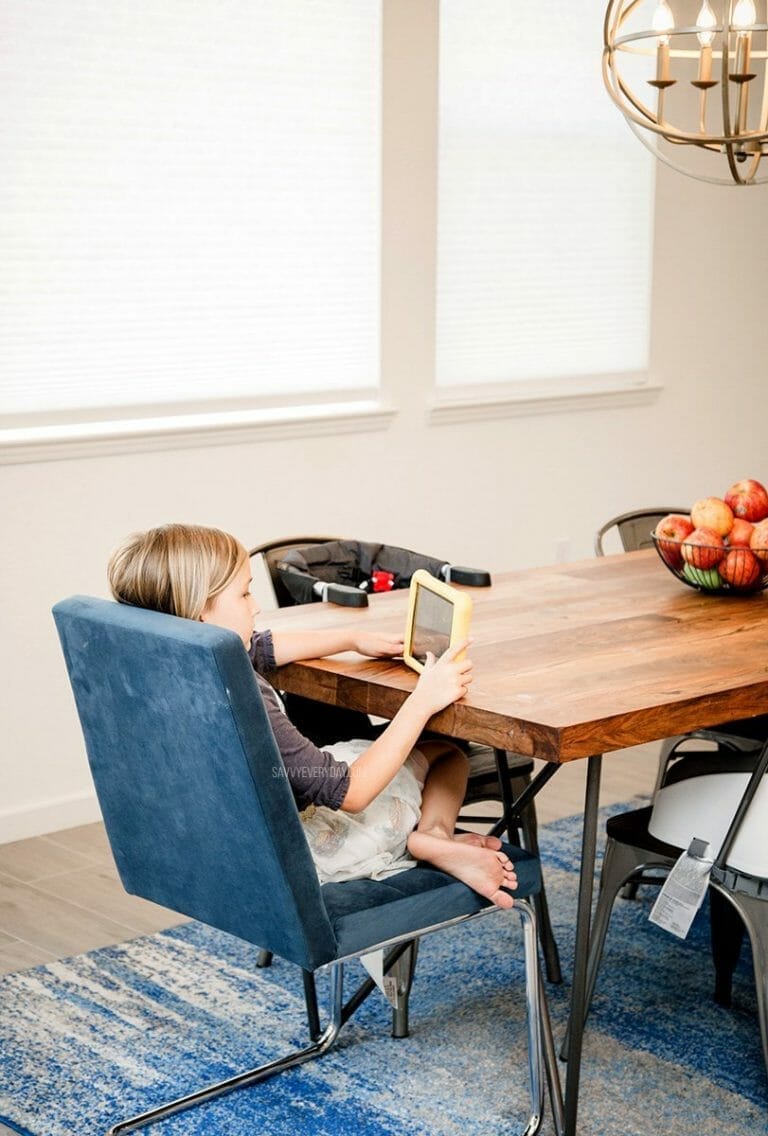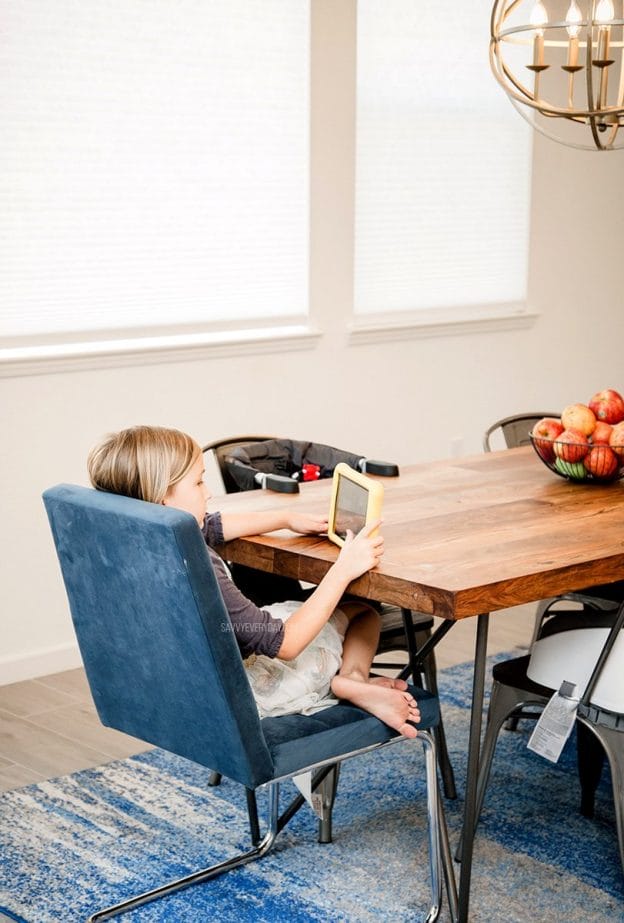 Her tablet helps her reach her goals
One of the biggest reasons I got S her own Amazon Fire HD 8 Kids Edition tablet? The Parent Controls section allows me to set how long S is able to watch shows, use apps, and read books. I also set educational goals that must be met before the fun entertainment can be unlocked using Learn First. I can even set a Bedtime so that the Amazon Fire HD 8 Kids Edition tablet shuts down for the day! I love that I can review the apps S uses and her overall usage in the Parent Dashboard. I haven't tried Discussion Cards yet, but I'm excited to check it out soon — it offers parents discussion questions based on the reading your child has done or shows they've watched!
Want to learn more about why I bought my daughter an Amazon Fire HD 8 Kids tablet? Check out my other posts about Amazon Fire HD 8 Kids tablet: Why It's OK That My Daughter Missed Spring Camp This Year or How Amazon's Fire HD 8 Kids Tablet Reduces Holiday Stress.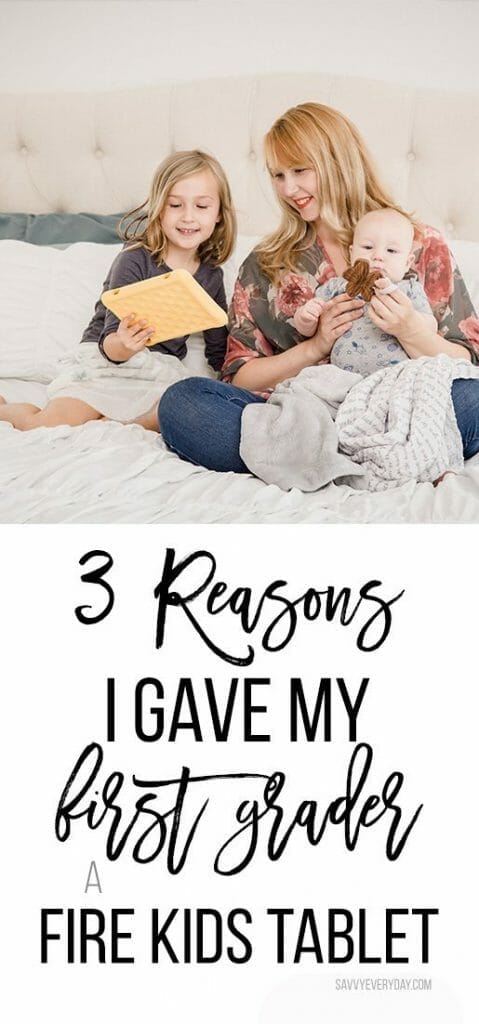 Title:
3 Reasons I Gave My First Grader Her Own Amazon HD 8 Fire Kids Edition Tablet
Mentions:
Amazon, Amazon Fire, Amazon Fire HD, Amazon Fire HD 8 Kids Edition, Amazon Fire tablet review, Amazon FreeTime, back to school, back to school supplies, back to school tech, family tech, kids tablet, kids tech, sponsored post, tech review