How To Save On Your Monthly Utilities
We're all looking for ways to stay within a monthly budget or cut costs to make room for other expenses that might pop up, so who wouldn't want to save money on their utilities? This surprisingly simple way to cut costs not only benefits your bank account but the Earth, too! Keep reading to see how.
This is a sponsored conversation written by me on behalf of PG&E. The opinions and text are all mine.
Save Money Now
I've been looking into solar options, and just learned about PG&E's Solar Water Heating Program! It's a great alternative to a large home system and allows homeowners in PG&E service areas to still get the benefits of solar water heating as well as home heating! Right now there's a 30% tax credit until the end of this year and PG&E is offering up to $4,366 in rebates to customers that would like to install it in their home (it averages about $10,000 before rebates). Saving close to 70% certainly helps with the upfront costs, and by choosing the right contractor with the help of PG&E's guide on how to find a contractor with the right abilities and quote, you could be saving more.
Save the Earth
Using PG&E's Solar Water Heating Program means you're saving around 4,000 tons of carbon dioxide from entering the atmosphere a year! Add the fact that the low-maintenance system can last up to 25 years and it's a super simple way to make our world a little bit healthier. The Satchwells installed a solar water heater for this exact purpose and talk about it in the episode of Energy House Calls below. It's a must-watch video if you like to save money and the environment!
Save Money Later
I don't know about you, but PG&E's Solar Water Heating Program sounds pretty awesome to me. I use hot water to sterilize cloth diapers and other items that accidentally get baby poop on them, and for showers, baths and meals, so saving on the cost to heat all of that for my family would really help our monthly budget. Plus, installing a system that could last 25 years allows you to save a lot in the years to come. Click HERE to download the solar water heating guide from PG&E to learn more about the financial savings.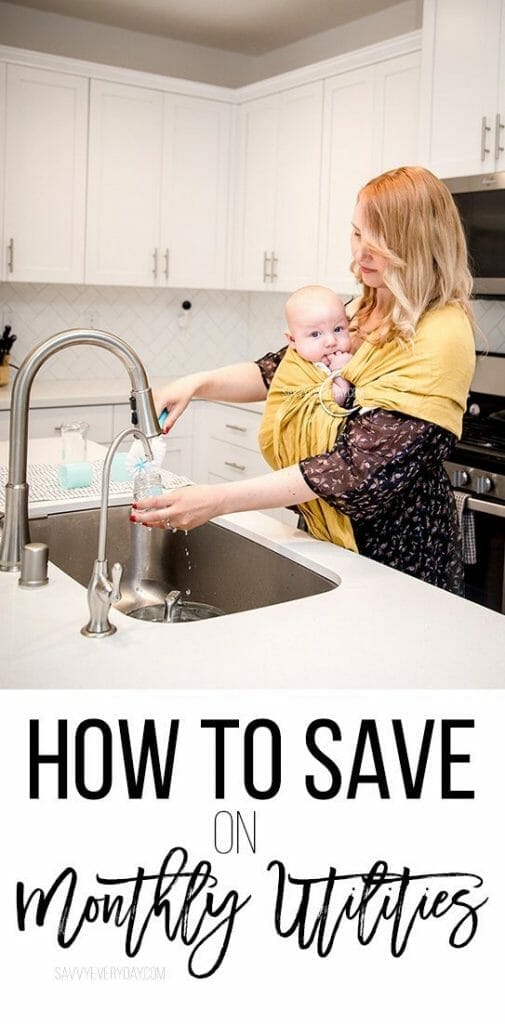 Title:
How To Save On Your Monthly Utilities
Mentions:
energy saving tips, energy savings, green energy, green home tips, PG&E, solar, solar panels, solar water, sponsored post