I've been breastfeeding a total of about 6 years now and I still get super excited whenever I see a new breastfeeding-friendly item in stores or shoppable through Instagram. I recently came across a few new (to me) items that I wanted to share with other breastfeeding and pumping mamas to check out just in time for all your Fall and everyday breastfeeding and pumping needs.
This post contains affiliate links. This doesn't cost you anything but does help support this site. All opinions are mine alone and are not medical advice.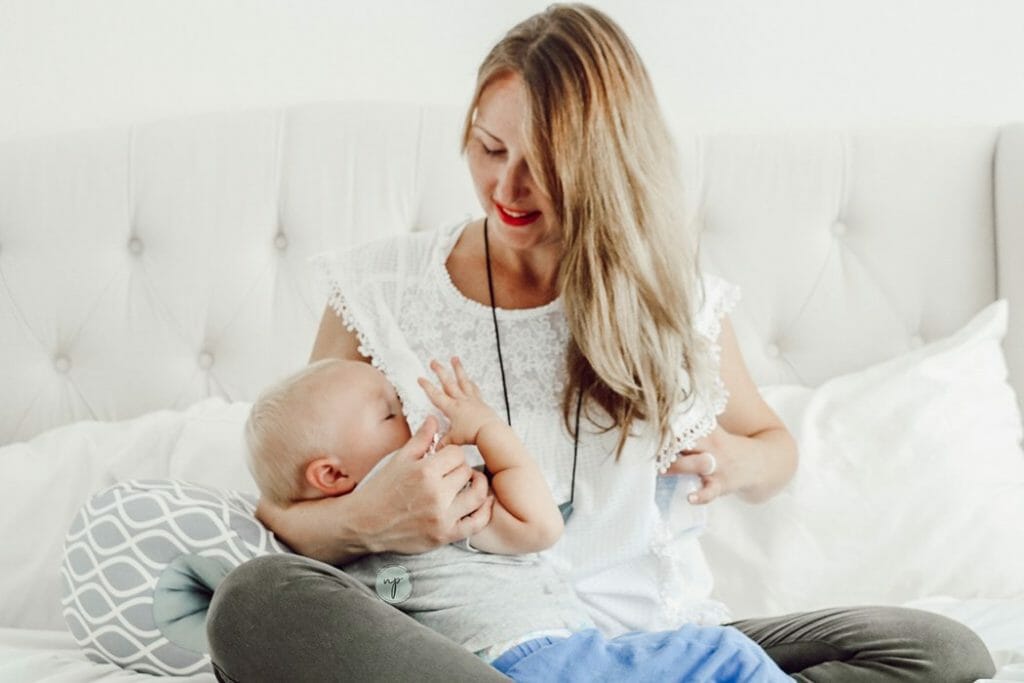 Haakaa Breast Pump
Have you seen these adorable Haakaa breast pumps? There's an option to buy a lid to cover the pump for storage, or to top it with a little flower! There's a kit for around $38 at Target that includes it all, too. The best part? No pumping machine noises, no wires, just a silicon hand pump that you can take anywhere.
I'm a huge fan of items that are natural, organic and made locally so Lil'Buds breastfeeding hot/cold packs piqued my interest for these reasons (and that they're available on Amazon). My Lil'Buds were a refreshing healing aid during the hot summer months. Wearing them really helped with any nipple/breast aches (and staying cool). But they can be warmed for colder months or if that's the type of soothing you need. I'd love if they came with a removable cover you could put in the wash, too, but other than that, they're a hit over here.
La Mere Clothing Shirts
Finding cute breastfeeding clothes is one challenge, affordable clothing is a whole other issue, so I was excited to find La Mere Clothing on Instagram. Not only is it mama-owned but the clothing is affordable and cute! Before getting the cute lace shirt I'm wearing in the picture for this post, I wasn't able to wear anything except scoop neck and v-neck shirts that I could pull down to nurse. La Mere Clothing offers hidden zippers for easy pumping and nursing! The other unique aspect of La Mere Clothing is that the clothing allows for both postpartum and pregnant bodies to feel comfortable. I'm 6 months pregnant and nursing and my size Medium shirt fits with room for me to grow.
Undercover Mama Breastfeeding Dress
Another great brand to try if you're nursing is Undercover Mama. They're known for their nursing tanks but also offer shirts and dresses! The dress has material that you can lift up so baby can nurse between it and the rest of the dress and uses their patented hook & loop design to connect to your bra for an easy one-hand nursing experience.
Itzy Ritzy Milk Boss Infant Feeding Pillow
Not a fan of being trapped under a large breastfeeding pillow or your arm going numb from the weight of your nursling's head? Try out this breastfeeding support pillow by Itzy Ritzy. It's the first one I've ever seen with an armhole to allow the right elevation and support of both baby's head and your arm! (Note that I'm not using it as directed in my photo since I was pulling at my shirt.)
Forget the traditional breastfeeding stool, this comfortable cushion can be used as a stool while nursing or as support under your legs when laying down or sitting on the bed. It's also available on Amazon.