Blueberry Picking at Jessop Farms in Ripon, CA
Just before the official start of Summer I took my daughter, S, to Jessop Farms in Ripon, CA to try our hands at blueberry picking. Since S had so much fun when I took her strawberry picking last year I wanted to take her berry picking again this year, but to pick a different type of fruit so that she could learn about other types of farms. S isn't a fan of blueberries, in fact she won't even try one, but she still had a ton of fun hunting for the ready-to-pick berries to fill her basket. Click through for a little blueberry picking photo story.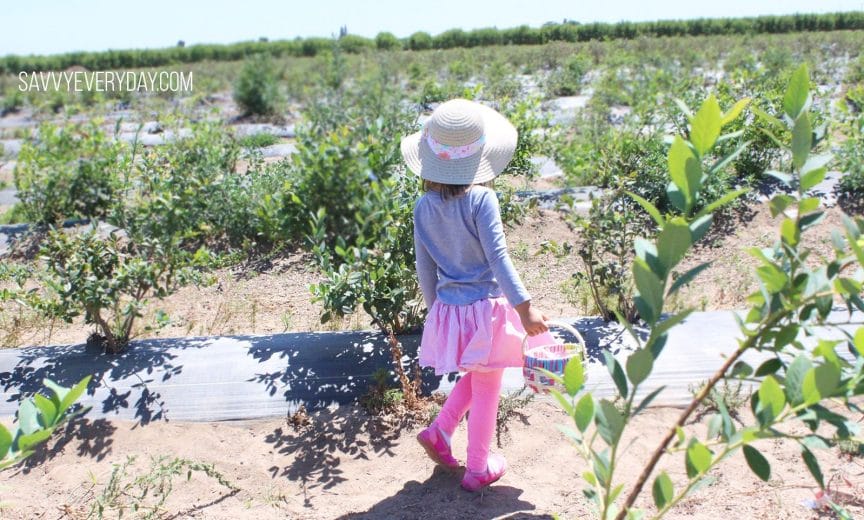 Recognize the basket? It's the cute one I bought at Easter thinking S would love to collect things in it! Since I doubt it's meant for berry collecting, or food safe, I lined it with some cling wrap. It was hot and bright out, so we wore sunscreen and hats, but still had pants, long sleeved shirts and closed shoes on to protect ourselves from the sun and any insects.
It was my first time picking blueberries, too, and like S I'm not usually a fan (but I'll at least try them in my food now and again). I was really surprised by the flavor of these blueberries, they were similar in flavor to blueberry things I've tried before but the flavor was just amazing. It really does matter where you get your food and how it's grown.
S almost sampled a blueberry but then decided that it needed to be washed first (true, but then later at home she said no thank you). She really enjoyed this outing so I'm glad we could do this together.
After we filled up S' basket she brought it to the cashier to pay. We were pretty tempted by the muffins, lavender and other fun goods at the cashier counter and ended up buying our very own blueberry tree (the husband loves them and I discovered that I like them from the source).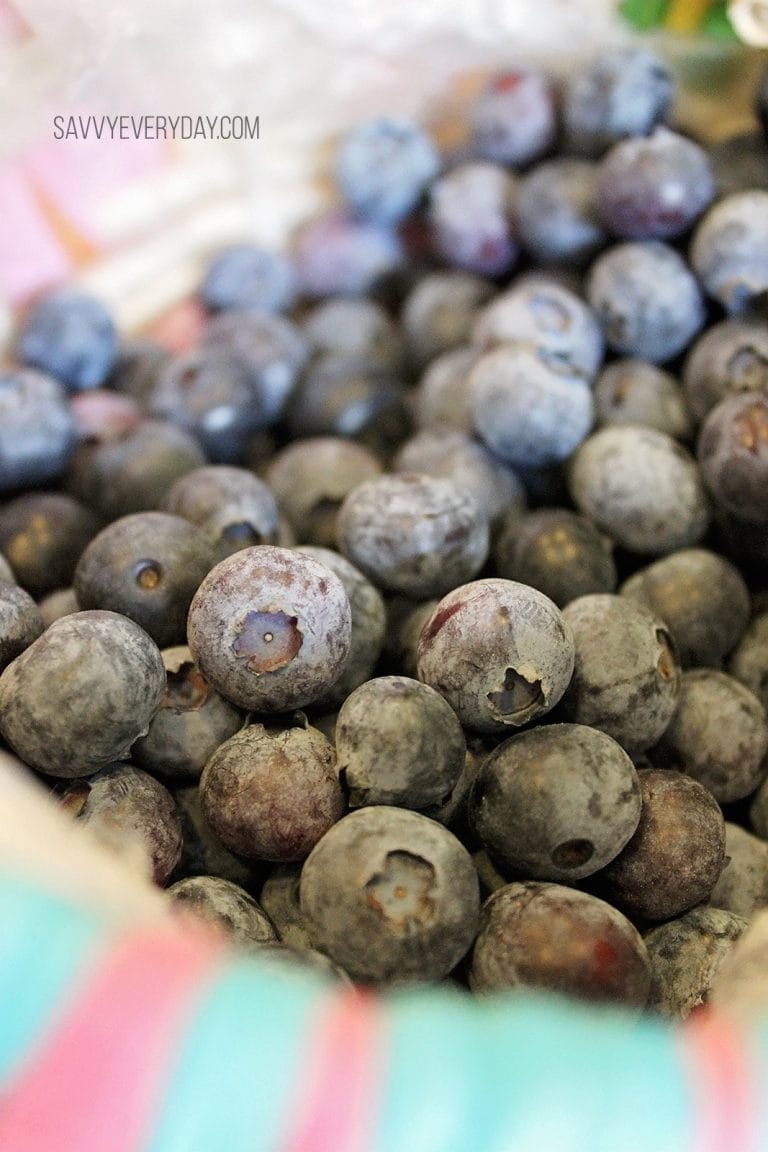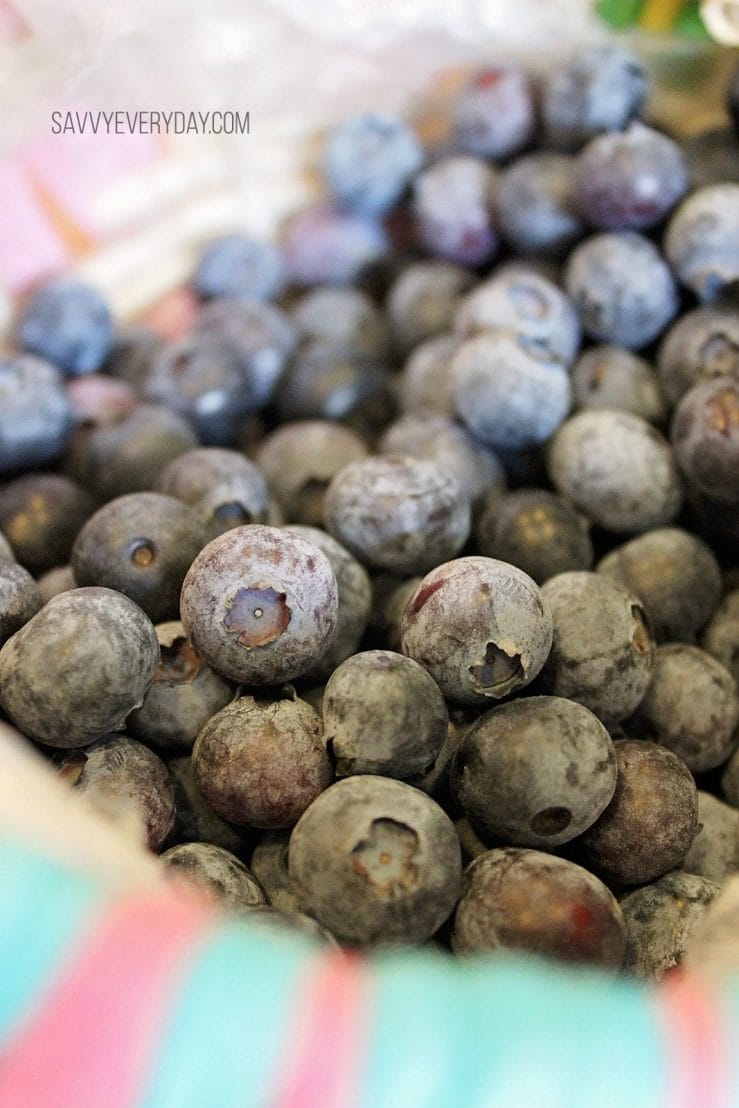 Aside from the fact that the tree cost less than we would pay at a retail or big box store, it was nice to support a farm by purchasing it through them, and also knowing the source of the tree. The best part really is that the tree was already bearing fruit so we could pick and eat some immediately. I even picked a few to use in my Red, White and Blue Baked Berry S'Mores for Fourth of July.
After all that hard work S decided it was time to play before we headed out of the heat and into the air conditioned car for ice cream sundaes at the nearby Ghirardelli Chocolate Outlet & Ice Cream Shop in Lanthrop, CA. She learned about honeycombs and bees, then passed the jumpy house and golf for the main attraction that caught her eye — sand.
Well, blue sand with a boat in it! She had fun at the chalkboard too, and probably would have played a lot longer if not for the fact that we hadn't had lunch yet and had a date with cool air and ice cream. It was a lot of fun, and definitely a tradition we're going to keep. Maybe we'll even start visiting two fruit farms next year. What should we pick, what are your favorites?
This is not a sponsored post. All opinions are my own.
Title:
Blueberry Picking at Jessop Farms in Ripon, CA
Mentions:
berries, berry farm, berry picking, blueberries, california, family activities, Jessop Farms, Ripon, seasonal activities