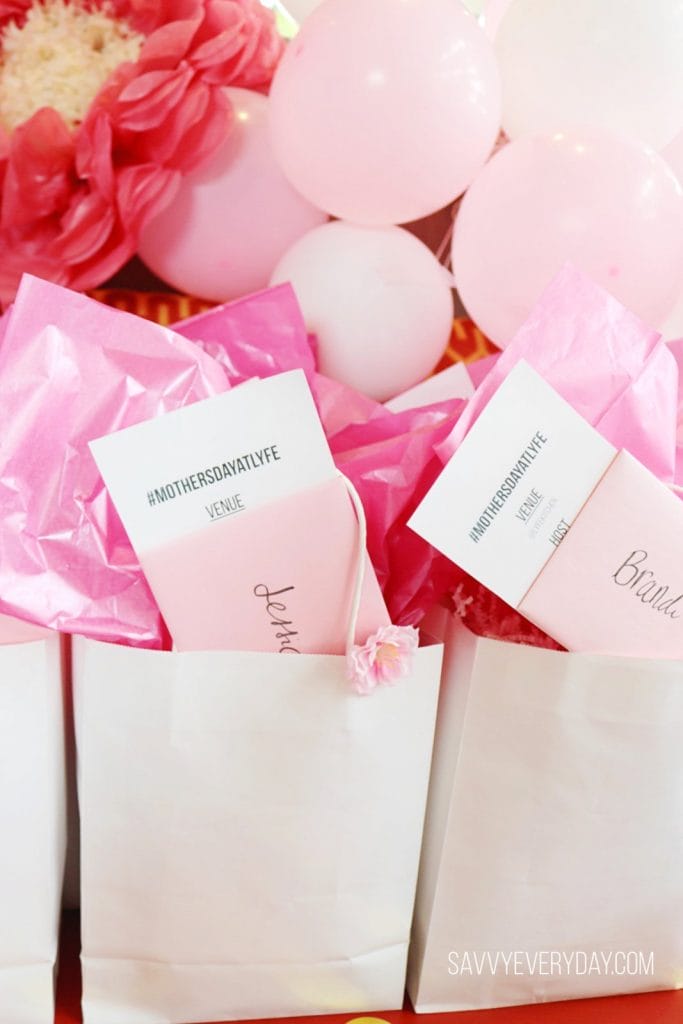 Since this gift bundle is for Mother's Day, I wanted all of the items in it to be personal, perfect for a little self-care and me-time, but also fun and eco-friendly. I chose gifts from companies that are either organic, the best at what they do or care about their environmental impact.
BRUNCH GIFT BAG GOODIES
Annieglass Floral tealight holder or small plate (they provided a random mix of the two): Annieglass is run by a mother-daughter duo— Annie creates handmade glass work with engraved messages and her daughter, Ava, helps run operations and their Santana Row Storefront. Their glass work can be seen in many high-end stores, at restaurants or in their original store location based in Watsonville where you can tour the facility and take classes! Buy Yours online, here.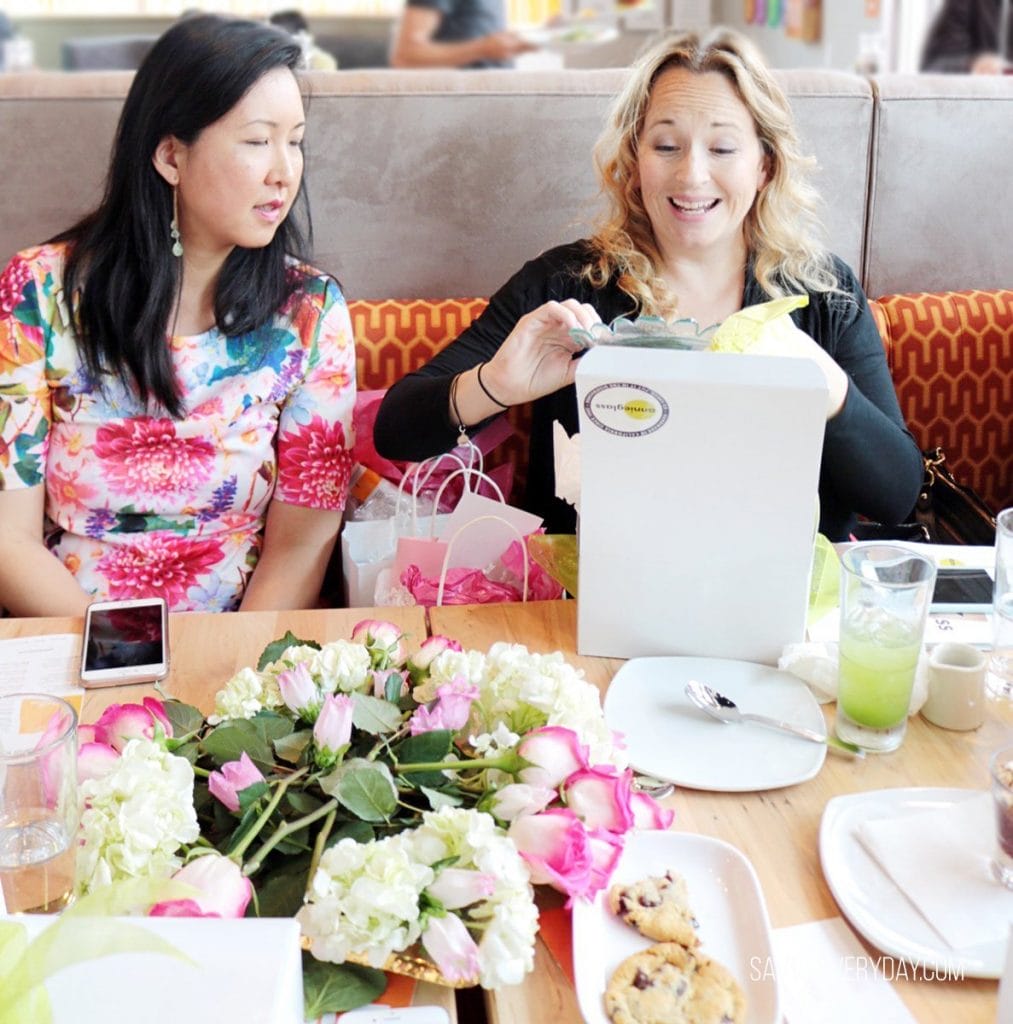 Speck Products Candyshell Inked Luxury Edition iPhone 6 or 6s Case (various styles were given): I don't know about you, but my daughter is always breaking my phone or phone case. Speck Products offer Military Grade Protection to ensure your phone doesn't break when it drops, and quality products that won't break on you either. The Luxury Edition cases are super pretty in various floral designs. Buy yours online, here.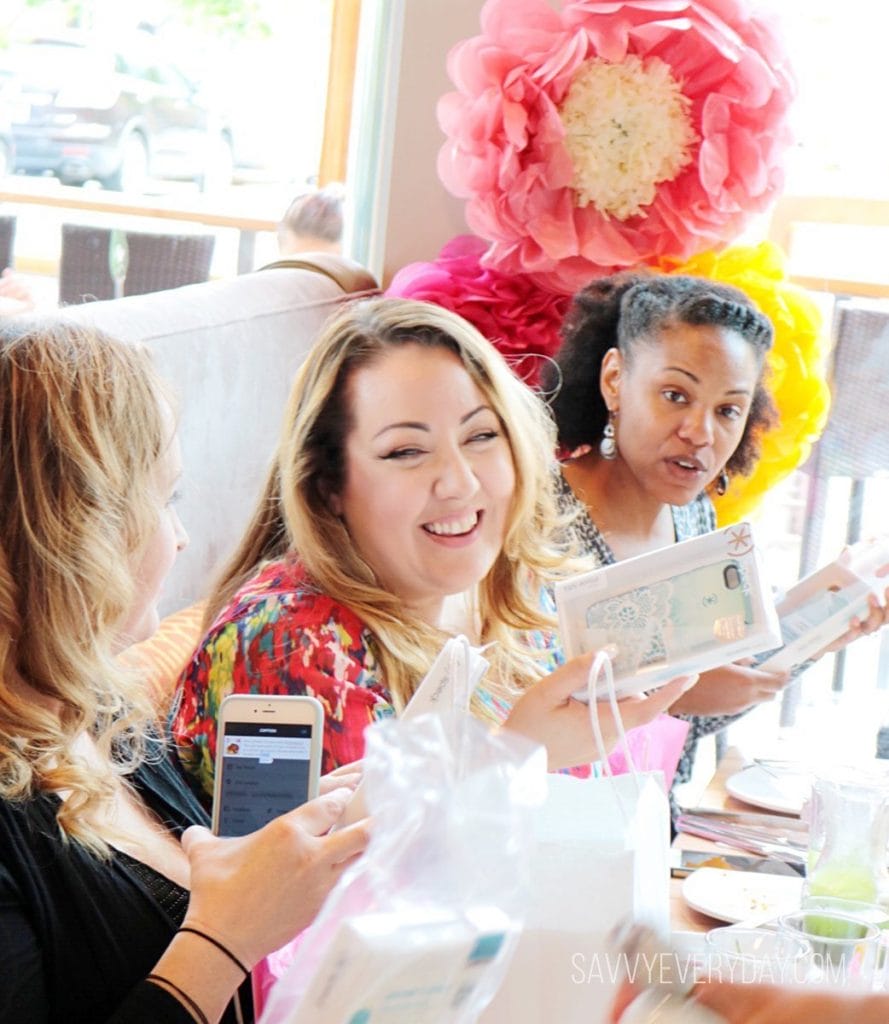 Juice Organics Brightening Shampoo & Conditioner Bundle: Did you know Juice Beauty had a sister company? Juice Organic's line of organic hair care smells amazing and leaves your hair clean and ready to battle the day (what we need, right?). Their Brightening Shampoo is said to give users "glossy hair that captures the light" due to its' blend of clarifying citrus and organic aloe juices to remove dulling residue. It's also formulated with illuminating grapefruit seed oil and hydrating organic evening primrose to enhance natural shine! Buy it online, here.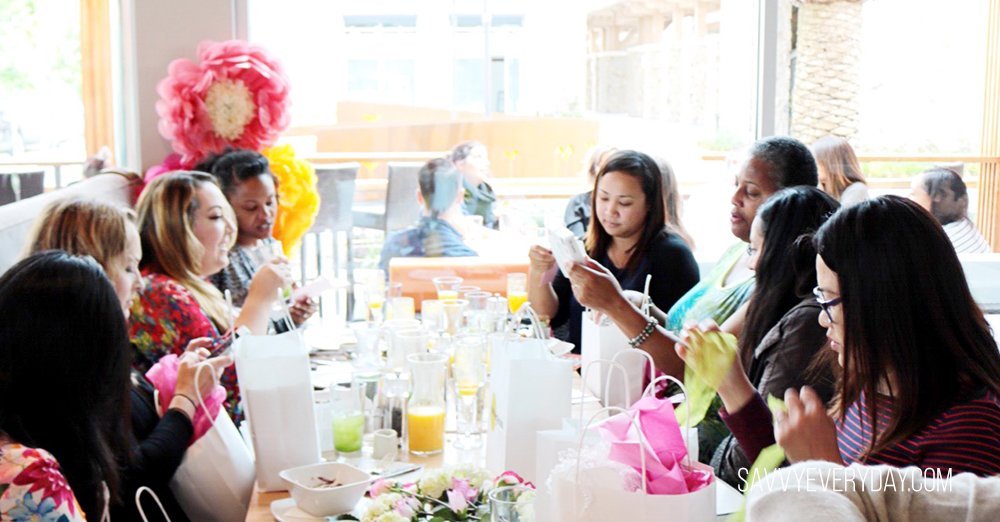 LENA Cup: Women make the World go round, am I right? But menstrual products like one-time use pads and tampons are piling up in landfills everywhere! If you've never tried a menstrual cup before LENA cup (made of medical grade silicon and 100% made in California!) is one of the best starter cups out there. You'll love it! Buy it online, here!
Endangered Species Chocolate's Fairtrade and Non-GMO Natural Hazelnut With Cocoa Spread and Dark Chocolate With Caramel & Sea Salt Bar: Buying Fairtrade chocolate is something I really make an effort to do, and I love that Endangered Species Chocolate also gives 10% of profits back to wildlife via various nonprofits created to save animals. Their products are Non-GMO certified, natural (I understand the simple ingredients!) and taste amazing! Mother's Day really should include chocolate and this chocolate is a top pick for the year. Buy it online, here!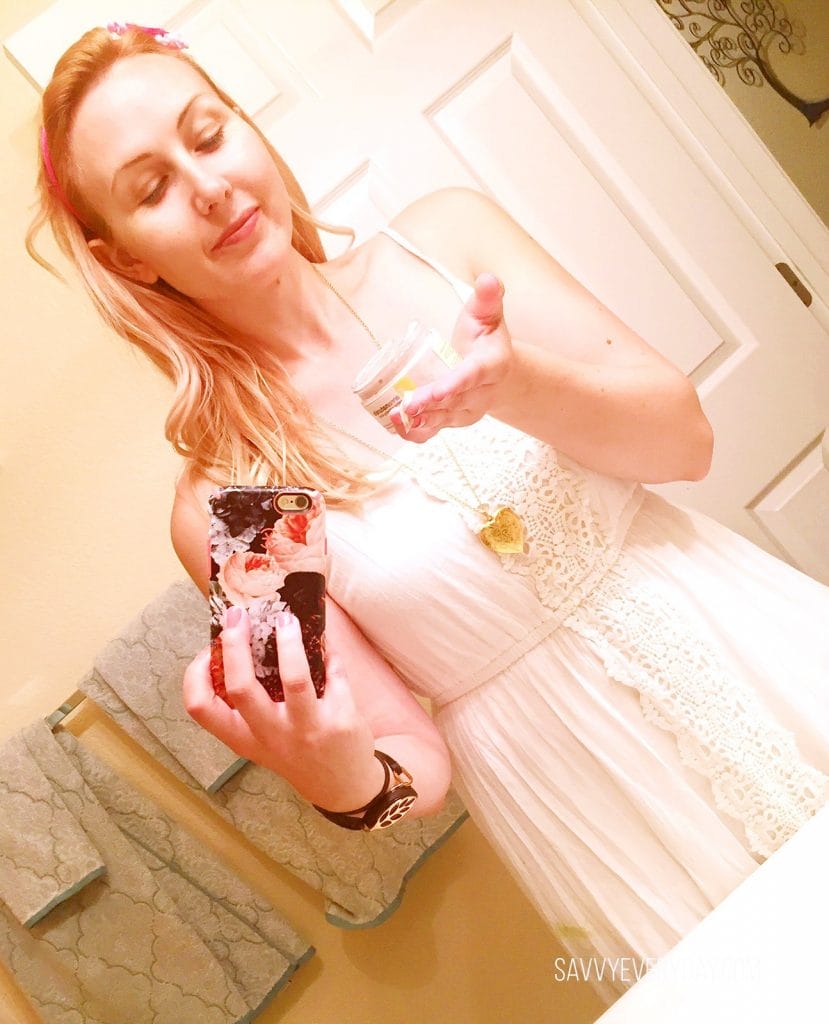 Anna Naturals Glowing Mama Scrub: Whether you're a mom-to-be, new mama or pro mom a little pampering in the shower is a must for Mother's Day. This gentle soothing scrub can be used on the body or face (I used it on my face after the brunch) for clean, smooth skin. Buy yours online, here.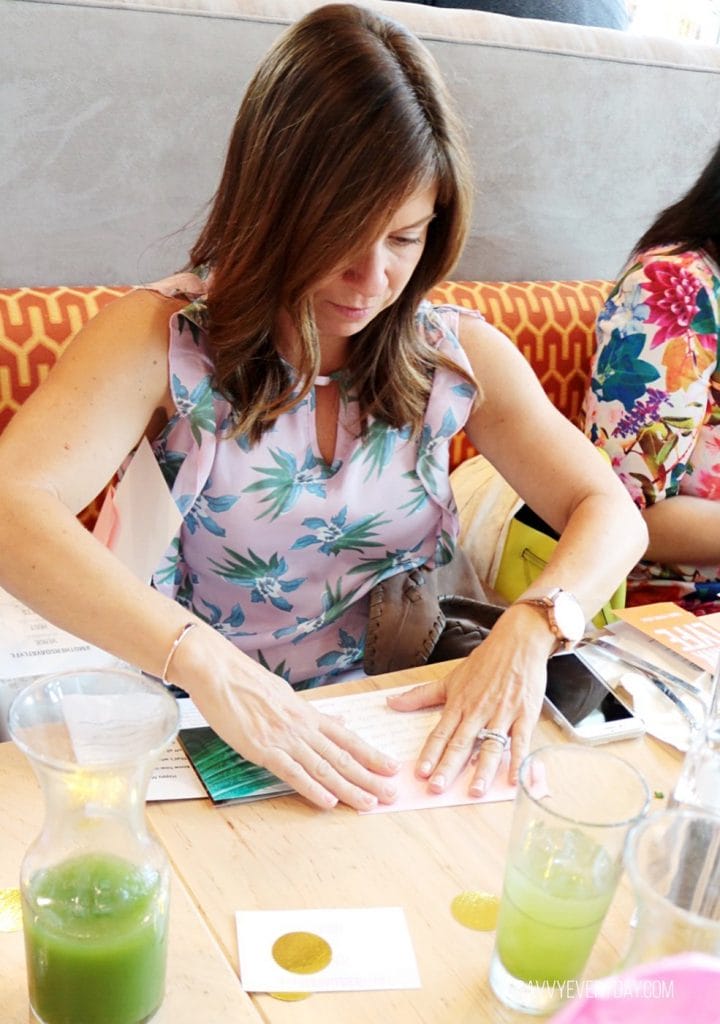 Sky of Blue Cards' Caring Sweet Beautiful Mother's Day Card: All gifts aside, showing appreciation is really what warms a mom's heart on Mother's Day, and so everyone's gift bag included these beautiful cards saying how amazing they are signed by me. I just love the colors used in this card, and the pretty sparkly/metallic envelope and ink! Buy yours, here.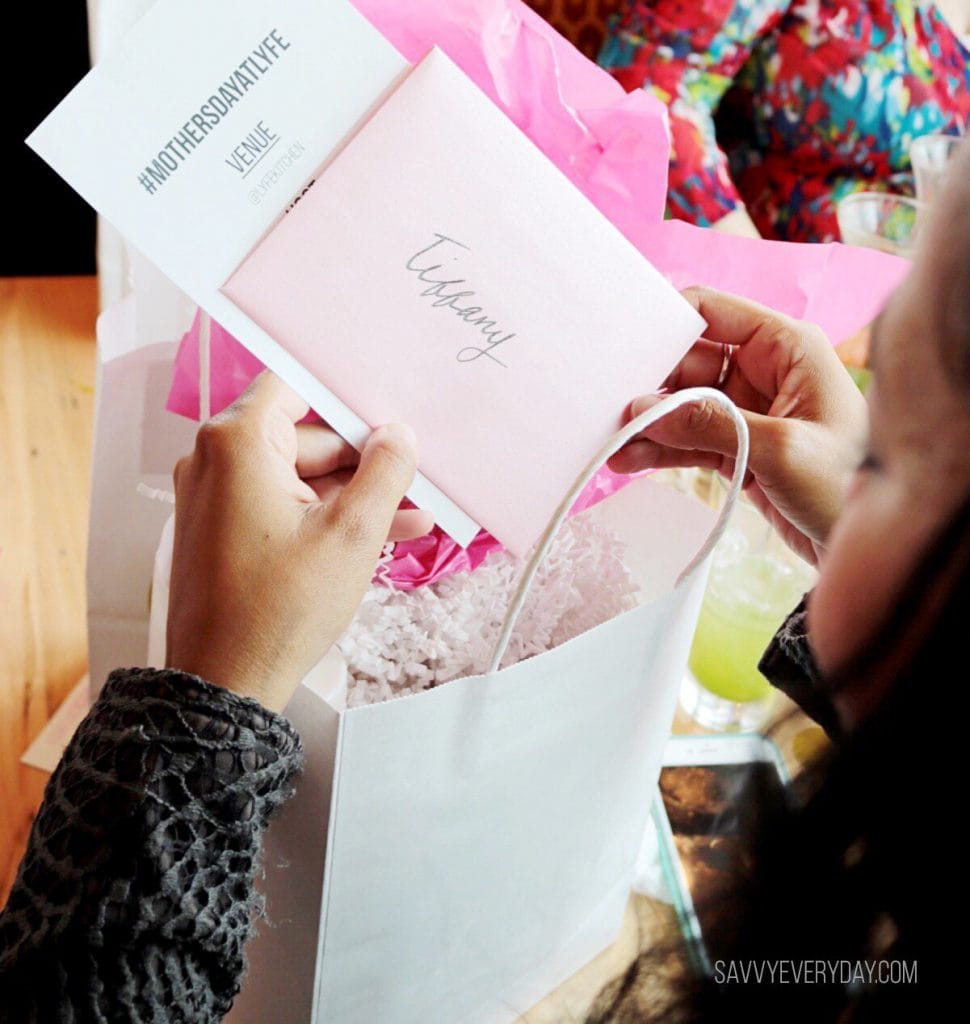 Free Chatbook: What do moms do most? Take pictures of the kids! Every attendee received a coupon good for one free Chatbook (and you'll get one too if you win). Chatbooks are easy-to-make little 20-page printed books using pictures on your phone, computer or Instagram account.
Bouqs: As a little bonus I'm also sending a $10 off coupon to Bouqs for your next floral order.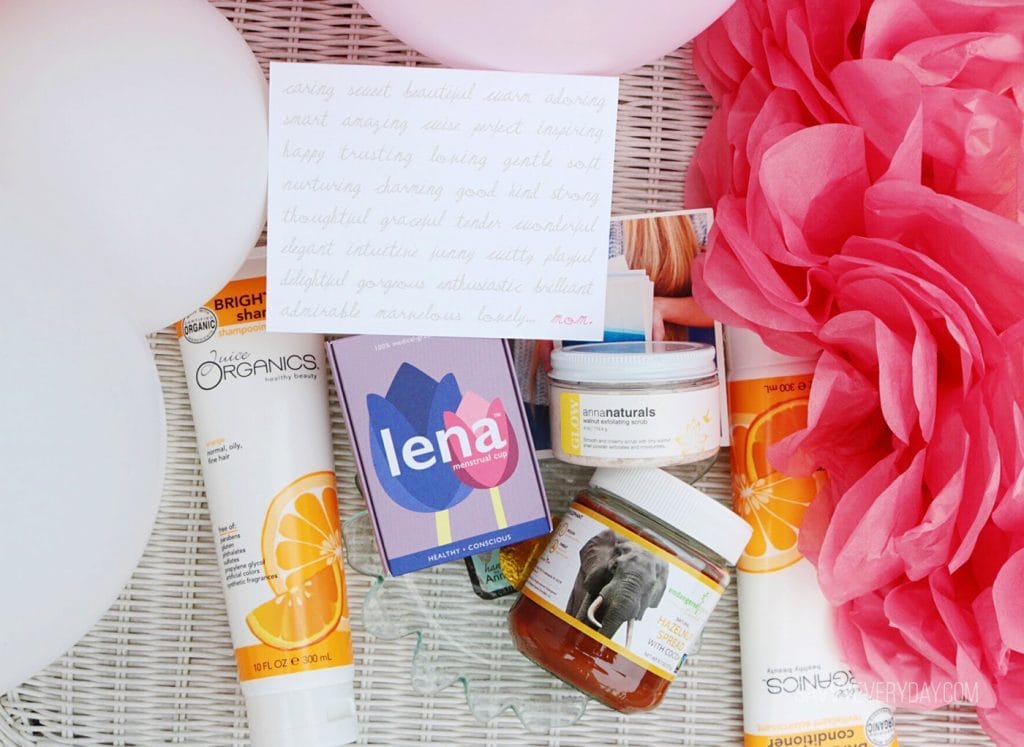 Hope this makes your Mother's Day extra special! Enter to win below! If you missed the first part of this post, Click HERE to read all the details about the brunch!
GIVEAWAY RULES
Open to U.S. residents age 18 and older. Must complete all free entries using valid accounts that are not used just to enter giveaways (no spam accounts). Giveaway runs from Sunday, May 8- Sunday May 15 at 11:59 p.m.
Savvy Every Day Mother's Day Gift Bag