How To Plan a Lovely Low-Cost Mother's Day Brunch in Under a Week
Mother's Day is one of my most favorite brunch days of the year — Mostly because it's the only day in the year I actually get to go to brunch and drink mimosas somewhere, but also it's just so fun to plan! Skip the wait times at the restaurant and put together a simply lovely low-cost Mother's Day Brunch in under a week (well, that's about all we have left this year) for yourself and some mama friends using the below tips.
This post may include affiliate links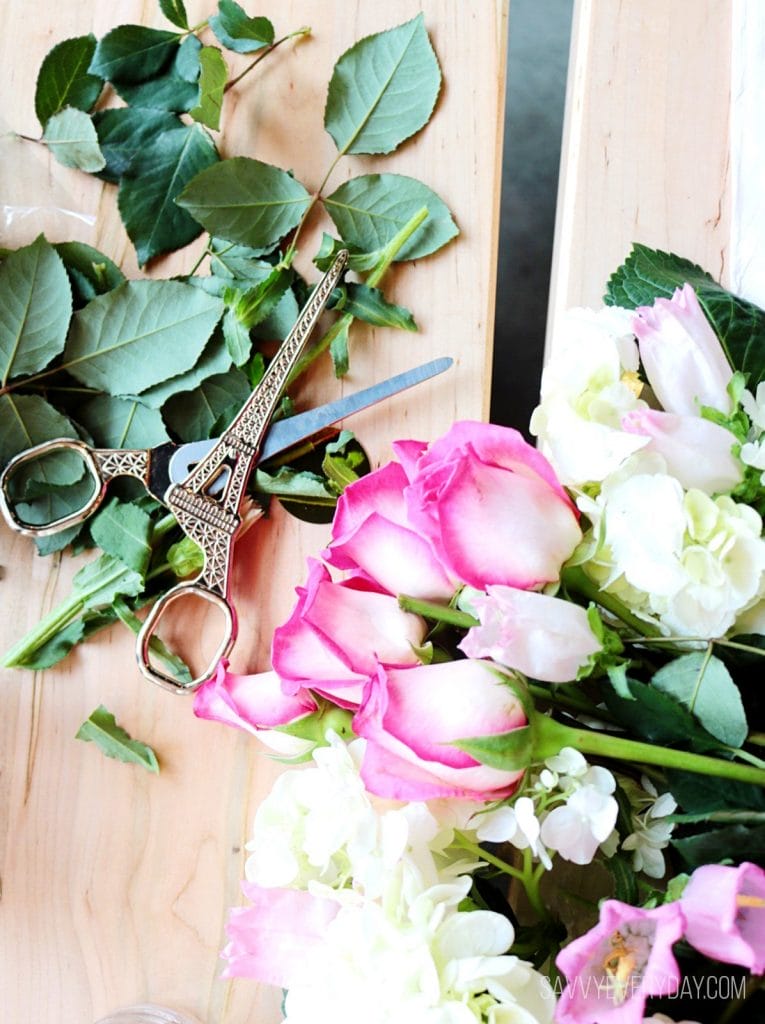 Try Digital Invites
Online invitations used to be a big faux pa for events, but thanks to ultra-elegant e-vites like the ones found on Paperless Post it's all the rage right now! I really like using Paperless Post because you can track RSVPs, send reminders and choose from an assortment of gorgeous hand-crafted cards and invites made for web use. Another big plus is not having to create an account to RSVP to events you're invited to through this site. They do charge for some invites and extras like a virtual envelope, so just be sure to uncheck those options to save on the invites. Another option is to create a Secret Facebook event and add people to it, but not everyone always sees these.
Quick-Ship Decorations
Between Target, Amazon Prime's free 2-day shipping and a few things around the house you're covered (just remember to use Ebates to get cash back at Target)! It's important to figure out the style and colors you'd like to use in the brunch before you get too carried away (which can happen easily on the decoration aisle). I'm planning a Mother's Day Blogger Brunch for myself and 11 other Bay Area Bloggers on May 4 and started the color theme process with a lovely centerpiece donated by Annieglass then went from there. Because the plate has gold edges and the custom cards each guest will get are white & pink the event will be gold, white & pink! I bought some table decorations at Target (full list available HERE in my post-event party post) and balloons to fit the color theme. Click here for a free downloadable checklist for some decorations you may want to get when hosting a party.
Make it a Pot Luck or Cater
Catering for a party can be expensive! Ask attendees to mention which favorite brunch dish or drink they're bringing when they RSVP online. Alternatively, food delivery is a great option! Then all the items come right to your door and all you need to do is set it out. Munchery is a great option for Bay Area folks looking to host their own moms for the big day because everything is freshly made and ready to serve, but other food subscription boxes are a good fit for anywhere else nationwide. I really like this brunch recipe Whole Foods shared, too.
Gift the Decor
Buy a dozen roses for $10 at Safeway (or the Mother's Day special of $20 for a dozen Fair Trade roses at Whole Foods) and use the bouquets to decorate your table during the event with vases from Michael's —They usually have some little $1 ones— then let your guests take them home! I like to write little messages on rose petals for Mother's Day, which you can do or leave them blank.
Want more? Click HERE here for a free downloadable party decorations checklist then CLICK HERE to sign up for Savvy Mail, Savvy Every Day's bi-weekly newsletter so you don't miss out on our next event planning or giveaway post (Pssst it comes out this week)!