Visiting Tahoe in the 2015 Lexus ES 300h
Since Savannah was 2, I've wanted to make the drive up to Tahoe to show her its' snowy wonder. That still hasn't quite happened, but she and I did recently make a trip to the Tahoe area (when it wasn't snowing) for the first time to enjoy a mommy-daughter weekend with Reichel from Copy Cat Chic and her daughter. At first I was a bit unsure about making the drive up myself, but Lexus graciously lent me their 2015 ES 300h (starting at $41,000) for a one week review so that I could check out the car and make it to Tahoe with the safety of hands-free controls, a built in GPS and assertive handling. So not only did I drive to Tahoe for the first time, but I drove a Lexus for the first time, too, making this trip extra adventurous.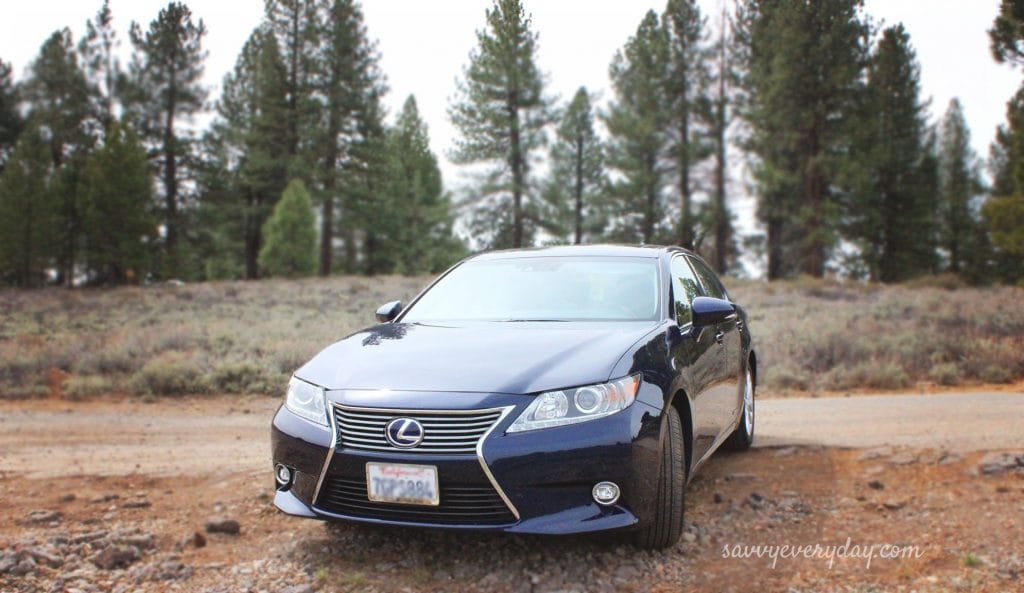 It took me about 3 hours and a quarter of a tank (thank you 40 mpg EPA rated hybrid!) to get to Truckee where we were staying for a week, and I was super impressed with the drive. Despite it being a hybrid, the ES 300h has fairly great pickup on the freeway . . . I had to watch the odometer to make sure I didn't get a ticket because once it was at 60 mph it very easily went to 80 mph.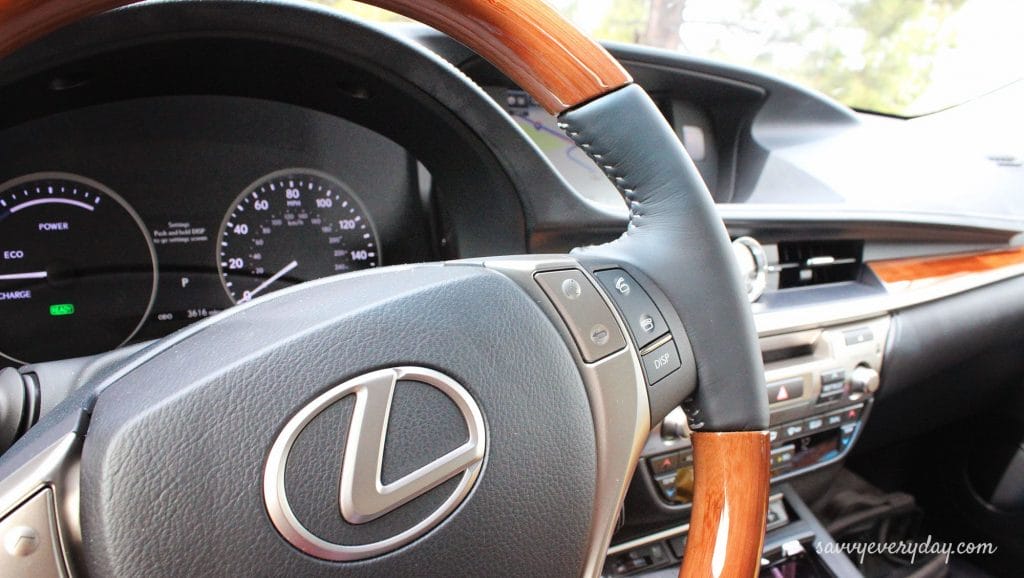 The road was scenic and at times hectic with cars and trucks in a rush to wherever they were going, which made me especially glad that I left the Tri-Valley area around 10:30 a.m. and not later. I avoided a lot of traffic, making most of my drive fairly open road with some easy navigation and little congestion. That also put me at ease a bit more since I wasn't used to the car at first. When this car was dropped off to me, the rear view mirror was zoomed in and I was so frightened to change lanes until I figured out that feature. (I've never seen this before and still don't quite understand that feature.) Another thing that was alarming at first during my drive were these indicator lights on the side view mirrors that would go on and off as I drove along. After figuring out that they're blind spot indicators I quickly appreciated them and really miss that feature now that I'm back in my own car this week.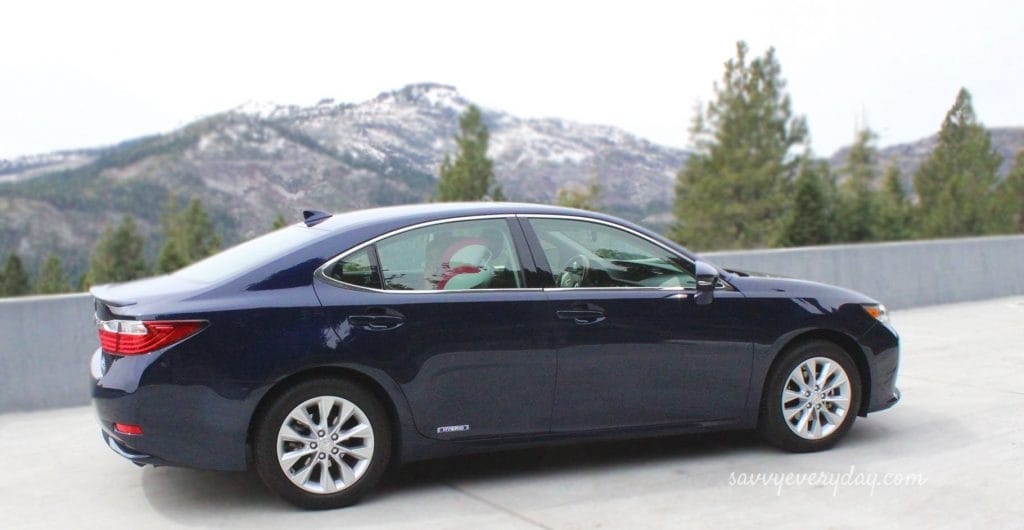 Once in Truckee, we pretty much relaxed and stayed in or near the cabin, but the next few days also included some fun sight seeing trips, like a trip to North Star. It was so neat to see this place during off season. Not only because I'm not a fan of overly crowded places, but there were so many more opportunities to explore without oodles of people around.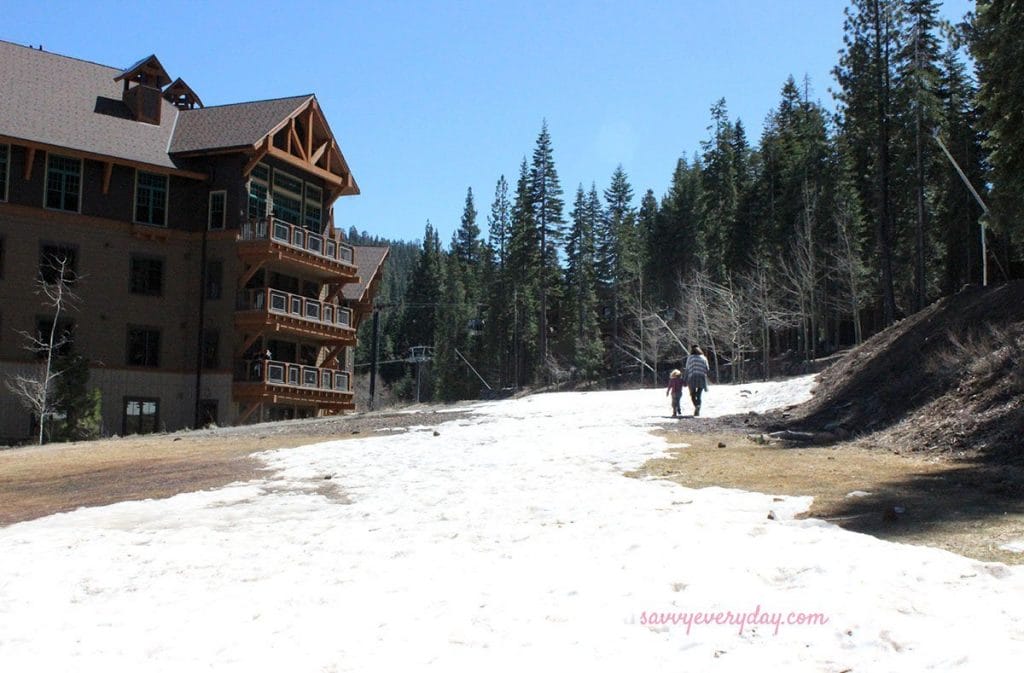 There was just a teeny tiny bit of snow left at North Star, so my daughter built herself an ice castle and we had a small snowball fight. It was really great to play in the snow for a few minutes!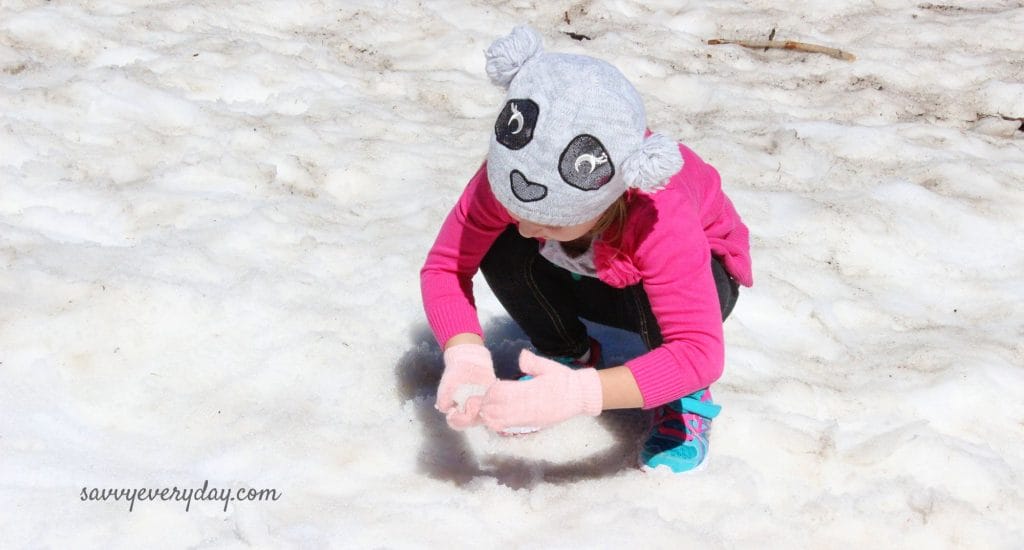 North Star had a fun panning for jewels area, too. The kids got to see gems and rocks of all shapes — even a shark's tooth — which they loved, of course.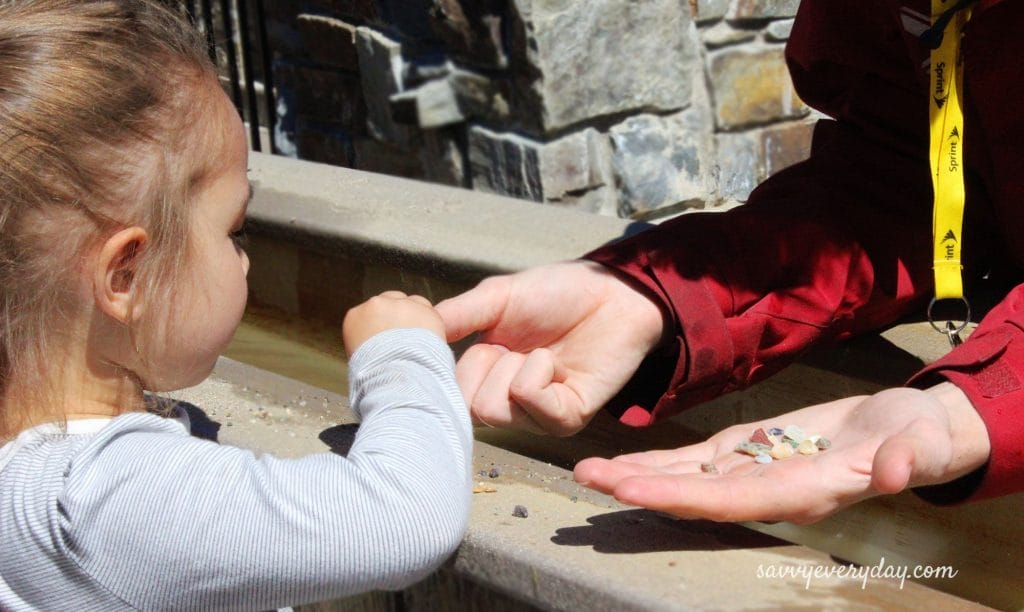 One of the best parts about mommy-daughter weekend was when Reichel and I put the kiddos in evening camp and went out for a kid-free dinner at Truckee Tavern & Grill followed by drinks. Something I haven't done in a long time. It was so nice to chat with a friend and not talk about our kids or work for a bit.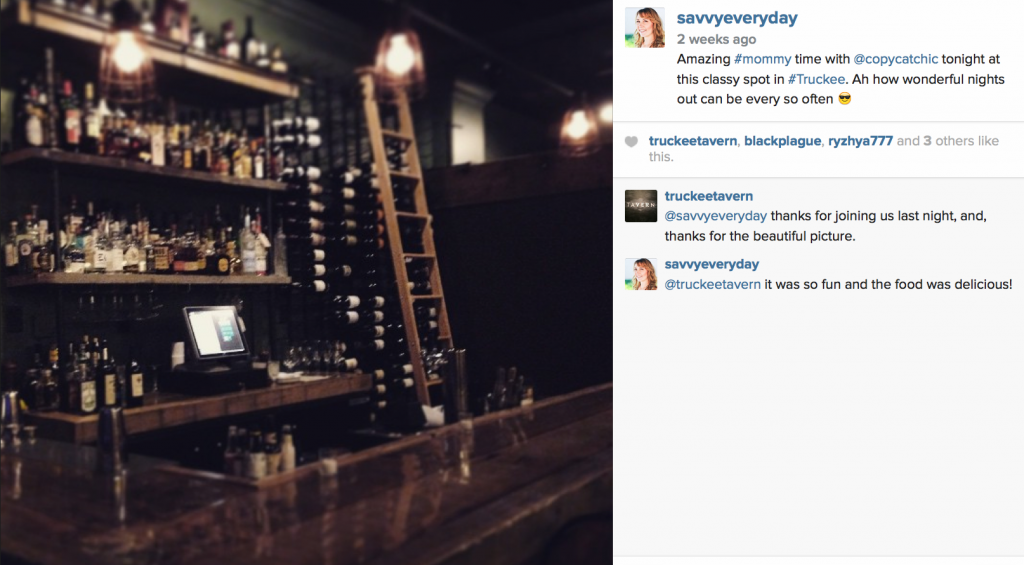 One of the last stops in the area before heading home was KidZone Museum in Truckee. We just had to take the kids for an afternoon of playtime so they could let out some energy (and I wanted to check it out). This place is adorable! (See the whole review here.) KidZone is a nonprofit museum that's been integral to the Truckee community since the early 90s. There are different sets and play structures, along with a variety of discovery rooms for art, science and reading. It's a must-see if you're in the area during off season, or if you're looking for something to do with the kids when it's cold out.
The trip was so much fun that I was sad when it was over. I'm working on another quick silent video showing more car features and the drive, but in the meantime, here's one explaining a bit about the ES 300h in case you're curious about it. I've also listed a few positive and negative features below.
Favorite Features:
It's a hybrid — 40 mpg EPA rating!
Built in GPS with traffic overviews, weather and gas review
Roll up window shades are built into the windows
Blind spot indicators
Moon roof
Soft, luxurious interior
Good getup
Hands-free technology
Seat belt safety features
Push button start
4 variable drive modes
Spacious
Drawbacks:
Felt a bit cramped — I'm 5'7 and my head almost touched the ceiling and my legs felt very close to everything
The headrest tilts forward (and I don't know how to change that), meaning no buns or pony tails
There are a lot of buttons and the screen isn't touch screen
Faceless clock instead of digital time
Lexus let me borrow the ES 300h for one week to conduct this review. No payment was received and all photos and opinions are my own.