Figuring out what to gift expecting families for the holidays doesn't have to be tricky. Take a break from gifting baby clothes and check out these thoughtful holiday gifts for expecting families instead! The best part? They can all be bought online!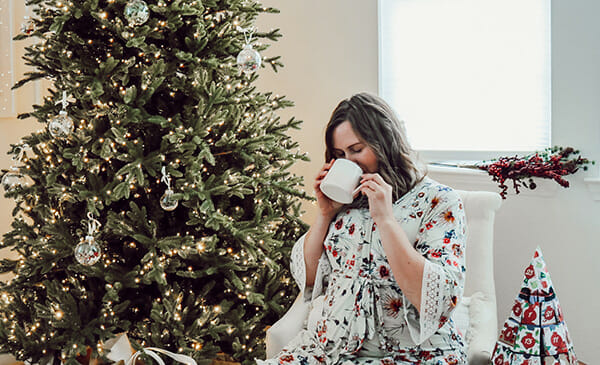 All opinions are genuine and mine alone (I don't include items I haven't reviewed). This post contains affiliate links. (if you buy something I may earn a commission at no cost to you.)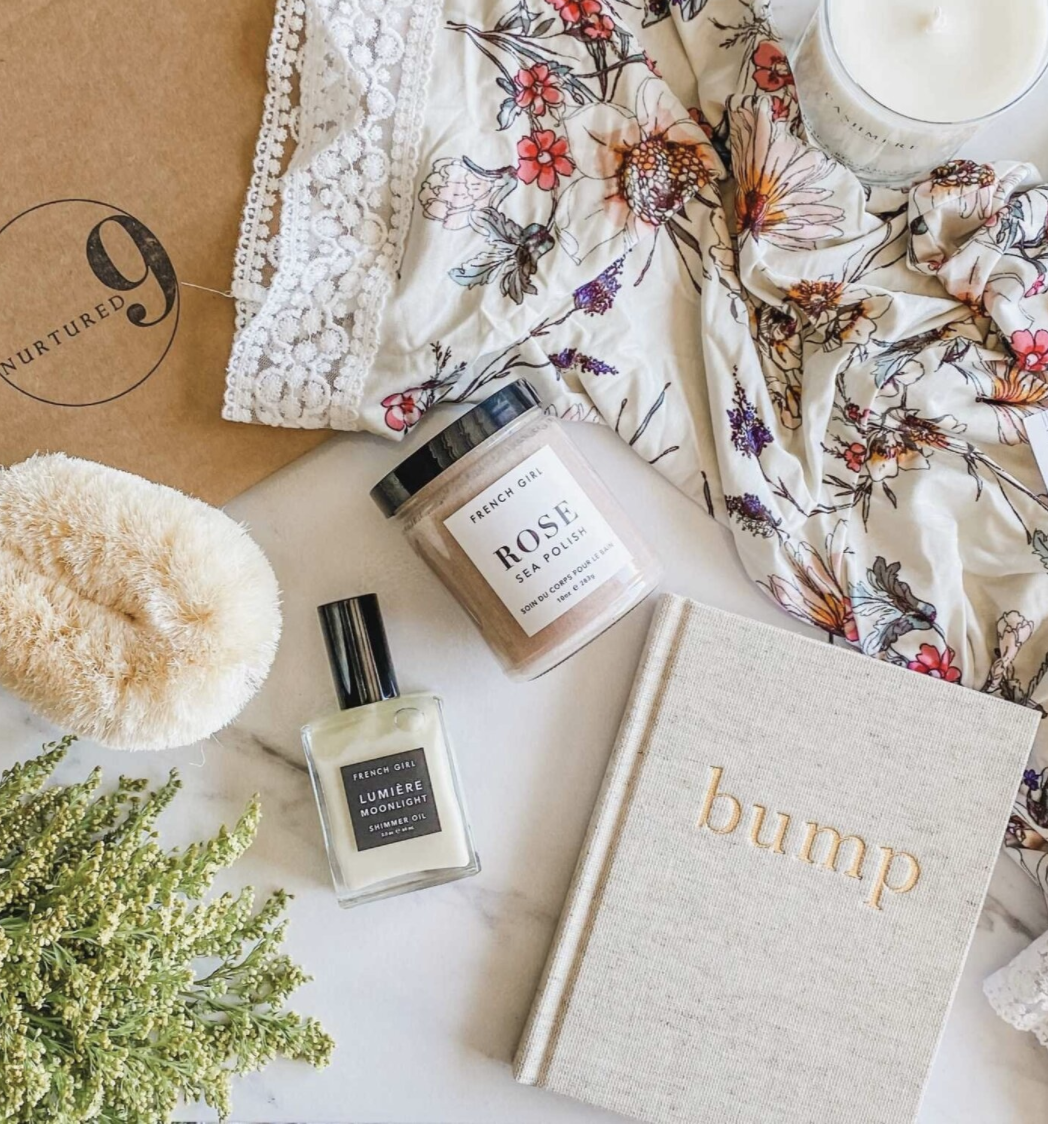 Luxe Gift Box
Nurtured 9 offers a large variety of curated luxury gift packages for moms-to-be that any mom would enjoy. Choose from trimester-themed gift sets, function-based gift sets, and creating your own gift box filled with four of your favorite Nurture 9 items. I tried the customized box with Nurtured 9 robe (beautiful and soft), Nurtured 9 mug (my new favorite mug), Rose Sea Polish, and French Girl Organics Lumiere Moonlight Body Oil for a "cozy me time" package. Bonus: Get free shipping on orders over $100 with code FREESHIPSHARI.
Hospital Bag Set
This adorable MAMA & BABE hospital bag set from Ingrid & Isabel helps parents-to-be to stay organized on delivery day and in postpartum. Each bag is washable, has ample space, and includes a removable zipper "Things" pouch for anything you want to grab on-the-go. Bonus: This set doubles as weekender bags on family trips. (Win it in our holiday giveaway!)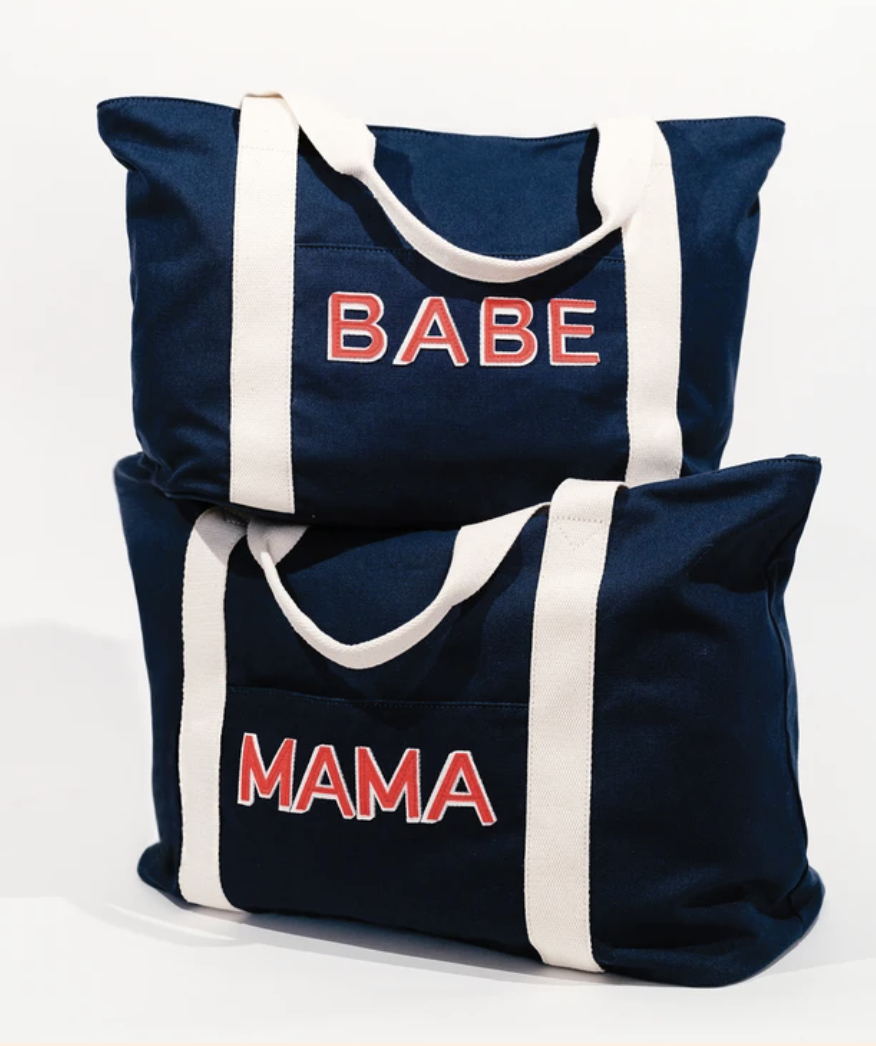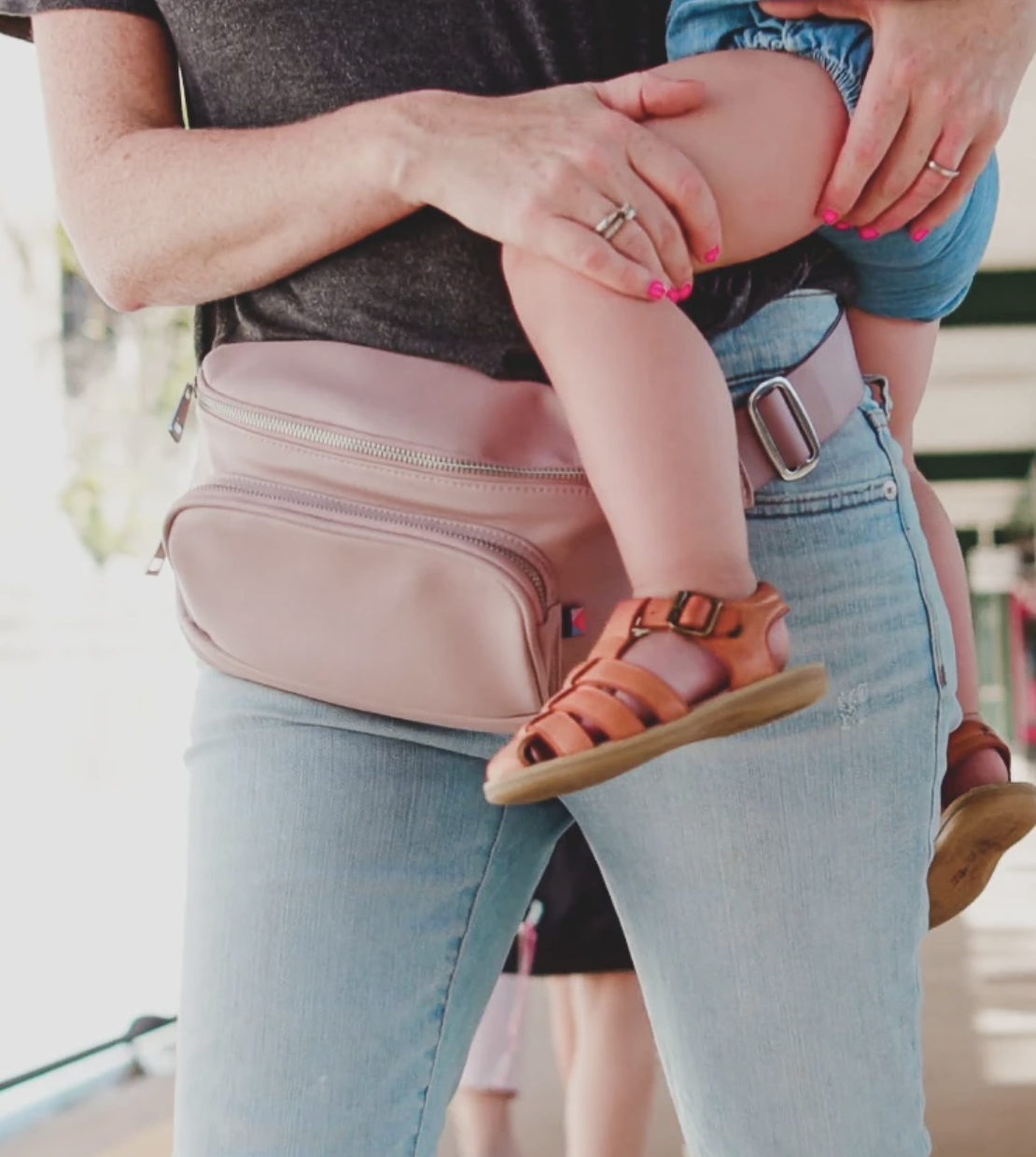 Minimalist Diaper Bag
Carrying a diaper bag doesn't need to feel like a chore anymore! Kibou's minimalistic diaper bags can be worn across the hips or slung across mom or dad's shoulders. Plus there are enough pockets for a phone, keys, wallet, and for all of baby's different needs— including a removable changing pad! This gift is a gamechanger for the mamas-to-be in your life. Bonus: Kibou even includes a plastic-lined pocket for storing wet items. (Win it in our holiday giveaway!)
Chic Mama Look
Versatile style is especially important in the final trimester of pregnancy. Mamas need something comfortable that they can feel and look great in. Something that they can go to delivery in and wear in postpartum as they nurse and heal. Loyal Hana dresses offer just this! Not only is it mama-owned but the clothing is super stylish— there are even hidden zippers for pumping/nursing. Bonus: Win a $150 gift card in our holiday giveaway!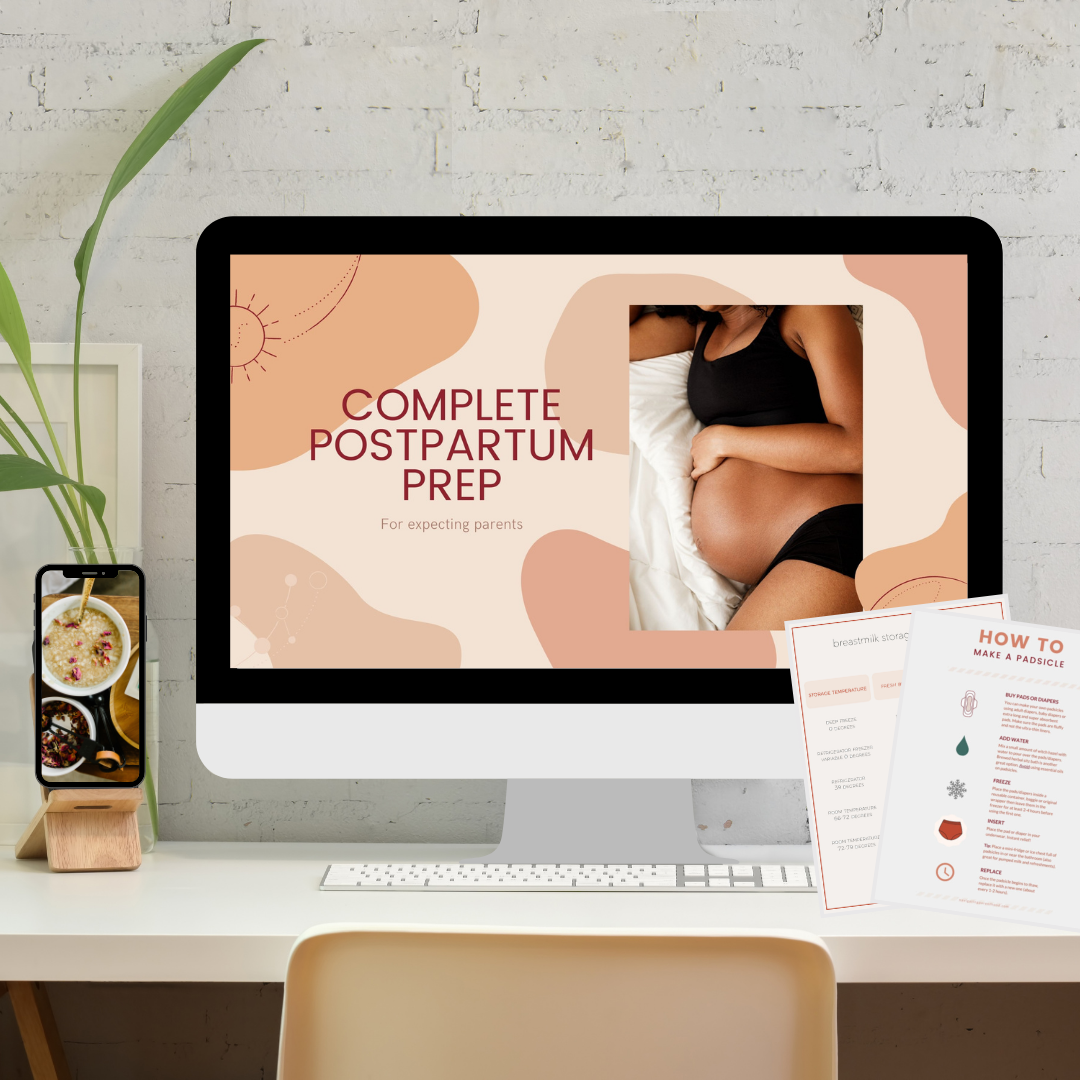 Postpartum Prep
The pregnancy journey doesn't end at birth! During the Complete Postpartum Prep program, expecting families learn from 12+ experts about the changes that occur emotionally, physically, and mentally during postpartum. Families also learn coping tools and the resources for a solid starting foundation to build on after birth. Bonus: Members get access to LIVE expert Q&As and The 12 Days of Breastfeeding Summit replays as well as other goodies like a free will and gift packages.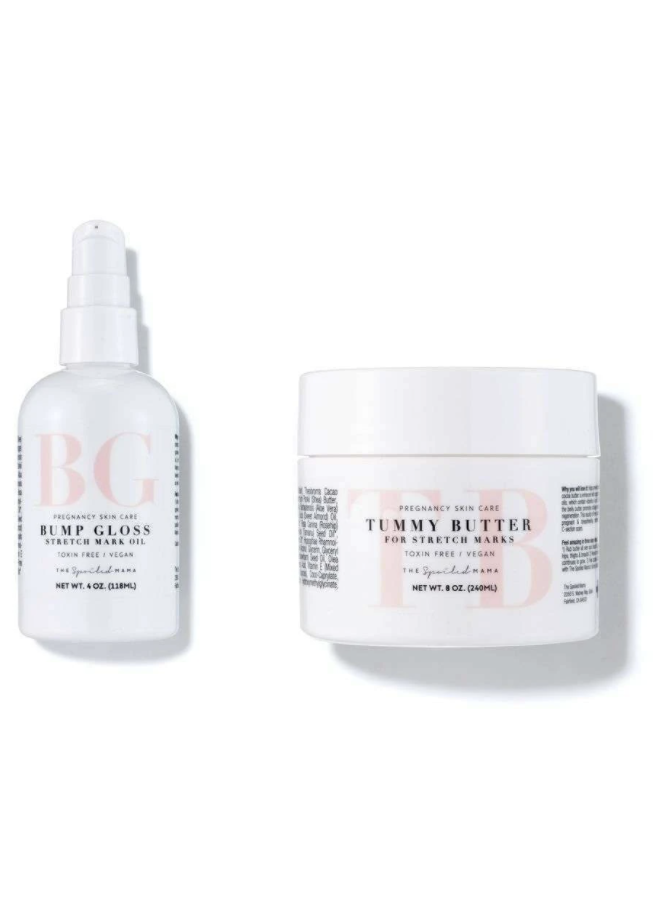 Bump Care Kit
The Spoiled Mama Bump Gloss and Tummy Butter smell amazing and feel even better on your skin. I used this combo throughout my first pregnancy as a daily skin treat and didn't have any stretch marks! This is a wonderful (OBGYN approved) gift.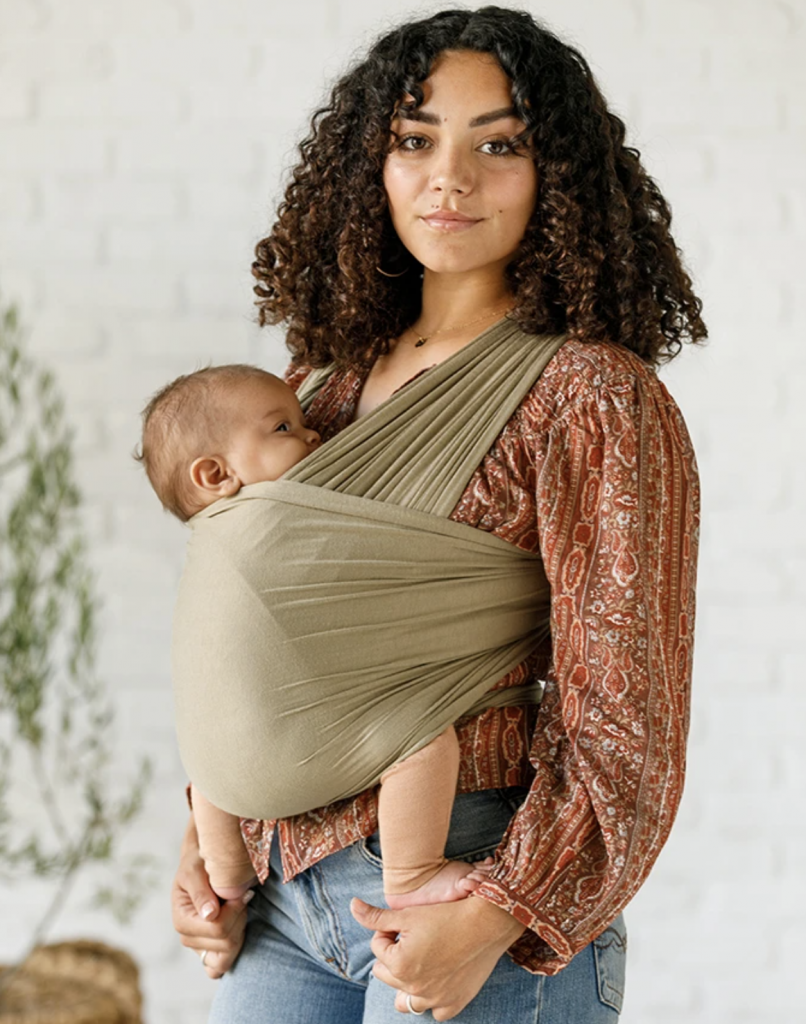 Belly/Baby Wrap
This comforting wrap can be worn around mama's belly for extra support during pregnancy, used as a comfort measure during labor, or worn as a baby carrier (it's primary use) to provide a womb-like feel for her newborn after birth. A Solly Baby Wrap is a must for hands-free time, especially if the mama-to-be is a first-time mom who hasn't learned how attached their newborn will be yet (this will give her sanity). Bonus: Buy One, Get One 40% off with code WRAP40 until 12/31/2020. (Win a wrap in our holiday giveaway!)