Extremely Thoughtful Holiday Gifts for Expecting Parents
Figuring out what to gift expecting moms for the holidays doesn't have to be tricky. Take a break from gifting just baby clothes and check out these thoughtful holiday gifts for expecting moms instead! The best part? They can all be bought online!
All opinions are genuine and mine alone (I don't include items I haven't reviewed). This post contains sponsored and affiliate links so if you buy something I may earn a commission at no cost to you.
Peace of mind
Help new parents treasure all the "firsts" that happen while also easing anxiety about whether or not the baby is OK with the Pixsee Smart Video Baby Monitor. Pixsee uses AI to notify parents via humidity, crying, covered face, and zone detection. Pixsee can also play soothing music or white noise and has 24-hour video playback. The built-in advanced security cryptoprocessor keeps information private but allows parents to share pics/videos with up to 5 other people.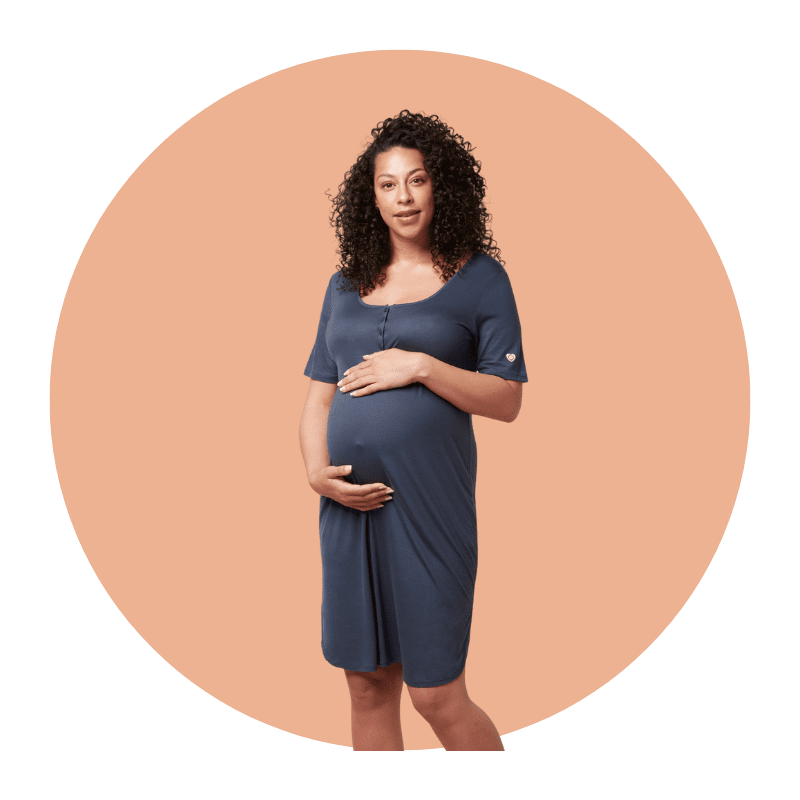 Comfortable pajamas
Comfortable pajamas are VERY important during pregnancy — the softer, the better! And MORI's Maternity & Nursing Nightgown is the softest, most comfortable nightgown for both pregnancy and postpartum that we've tried yet!
Step-in shoes
Give the expecting couple a gift card to Kizik or pick out some shoes for them. Not only will the mama-to-be get to put on her shoes without the 10-minute struggle, but both parents will enjoy the hands-free step-in ease of their shoes once their hands are full with ALL THE THINGS after their baby is born. This just might be their favorite gift yet.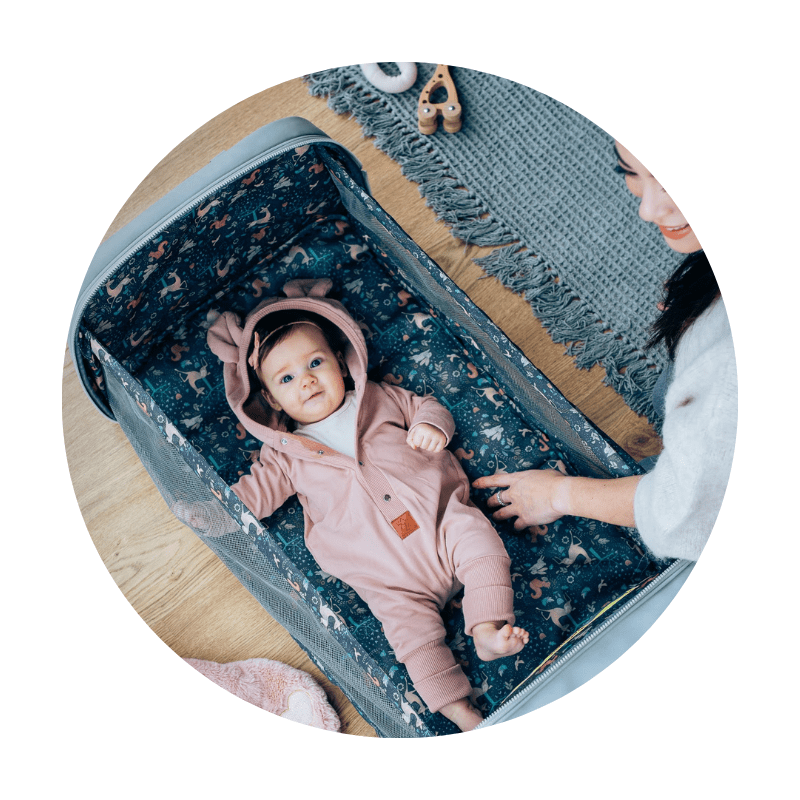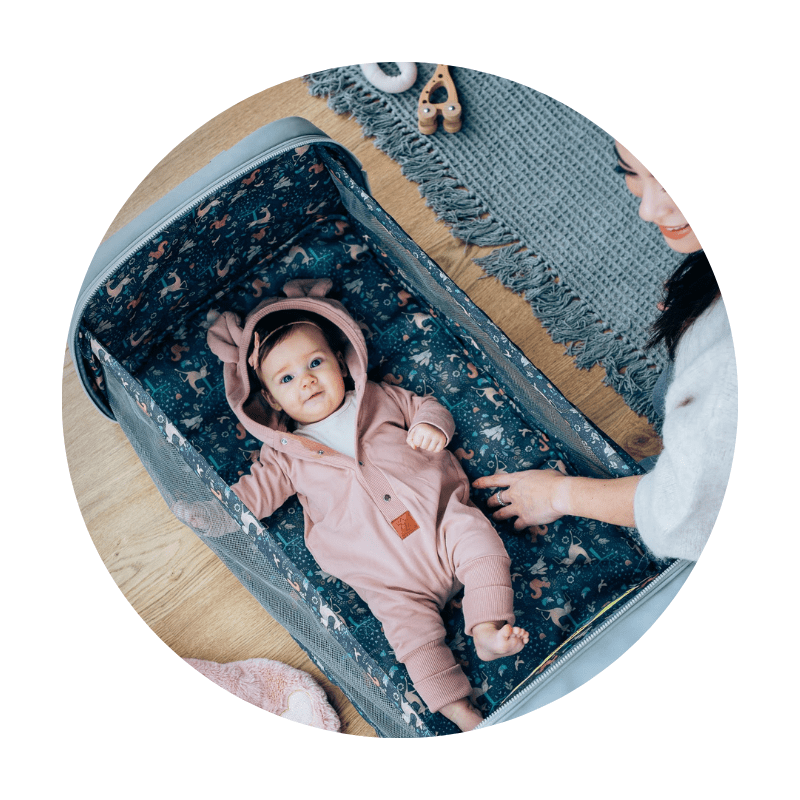 All-in-one bag
Lighten the new family-to-be's travel load with the Gladly Family Pod Diaper Bag Changing Station & Travel Cot made with vegan leather! This stylish diaper bag doubles as a changing station that when expanded, also provides a soft and secure napping space (with netting to keep any bugs out).
See more gift guides, sales, and giveaways in our Family Holiday Library >>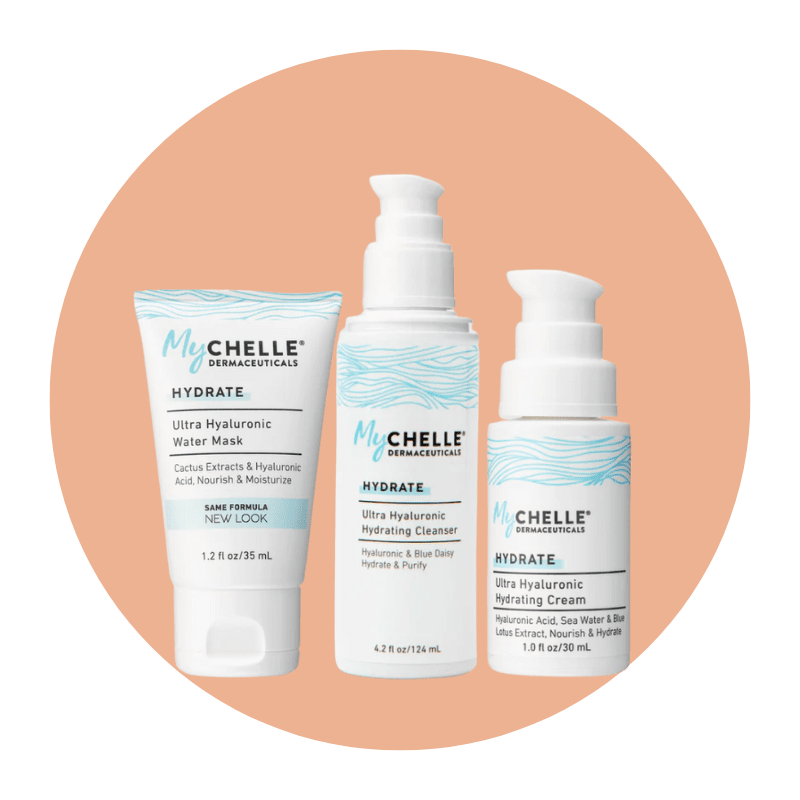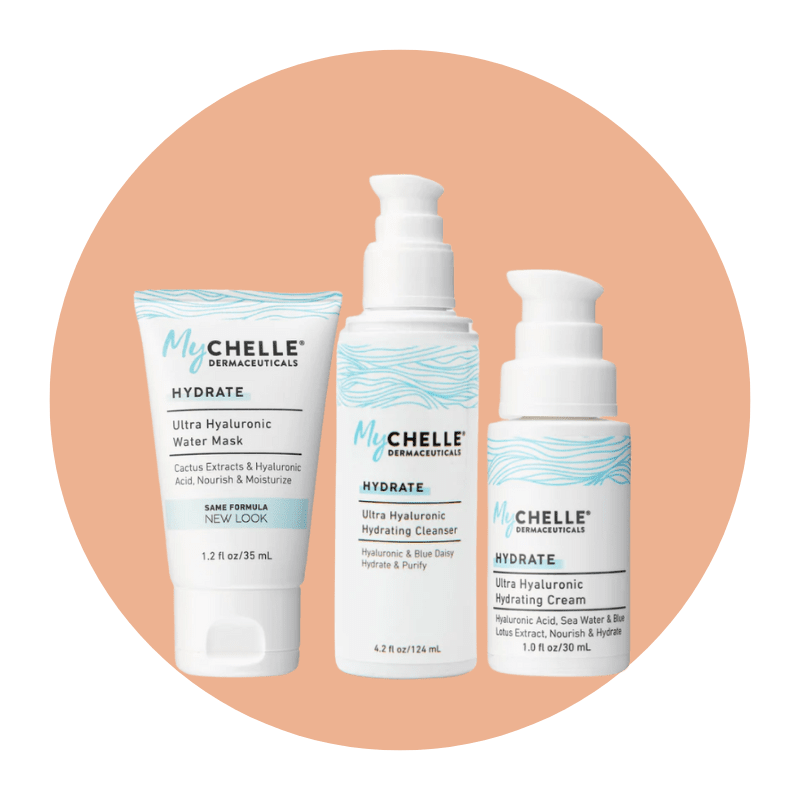 Hydrating Skincare
Hydration is important during pregnancy – both inside and out. MyCHELLE's HYDRATE Collection helps the skin maintain a healthy moisture level through deep repair cream, hyaluronic serum, eye gel, cleanser, water mask, beauty mist, and hydrating cream. Give the gift of renewed skin!
Supportive pillow
The Belly Bandit – S.O.S. Sleep on Side Pregnancy Pillow helps expecting moms stay to their left side when asleep and works great as a back support wedge, too! Comfortable and proper body alignment during pregnancy not only helps the mom-to-be have fewer aches and pains but also improves the baby's positioning which can affect how their brain and body develop.
Postpartum prep
The pregnancy journey doesn't end at birth! During the Complete Postpartum Prep Program expecting families learn from 12+ experts about the changes that occur emotionally, physically, and mentally during postpartum. Families also learn coping tools and the resources for a solid starting foundation to build on after birth. Be sure to check out all the amazing breastfeeding education via The 12 Days of Breastfeeding Summit Recordings and the FamSummit Recordings (covering pregnancy through the first 5 years of life).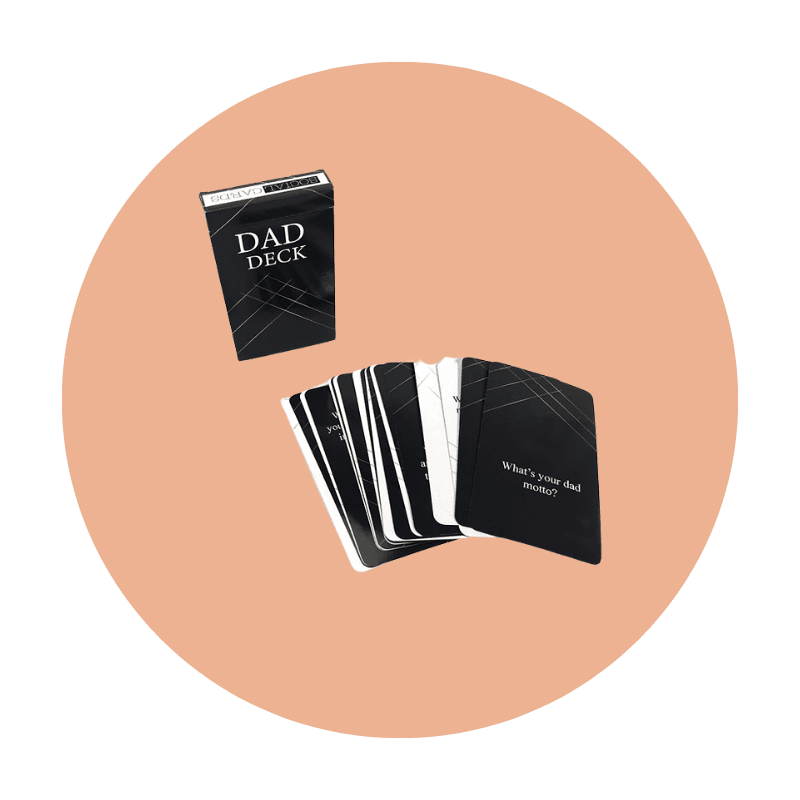 Communication starters
Communication before and after birth is so important for new families — checking in and talking about how they are feeling or how routines may need to change. Dad Deck offers questions and conversation starters for dads that dads-to-be and their partner can use to start thinking about parenting.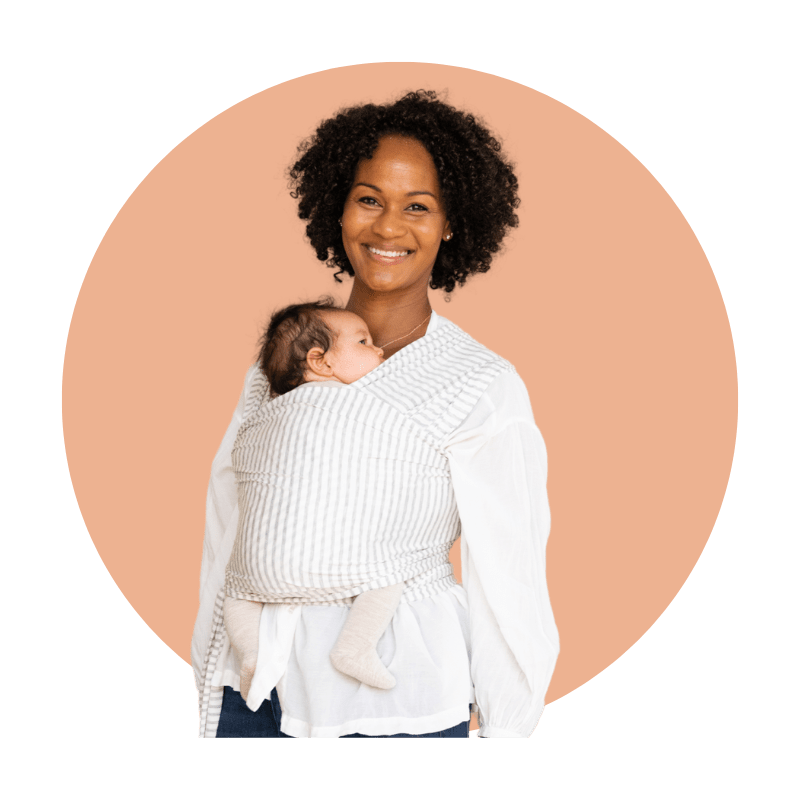 Hands-free cuddles
This comforting wrap can be worn around a mama's belly for extra support during pregnancy, used as a comfort measure during labor, or worn as a baby carrier by either parent (its primary use) to provide a womb-like feel for the newborn after birth. A Solly Baby Wrap is a must for hands-free time, especially if the parent-to-be is a first-time parent who hasn't learned how attached their newborn will be yet (this will give their sanity).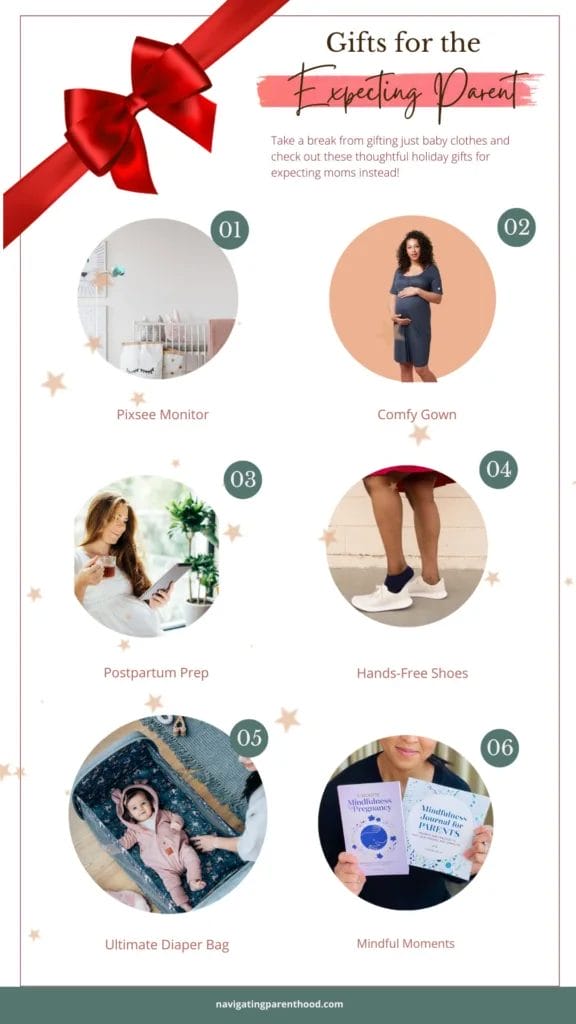 Title:
Extremely Thoughtful Holiday Gifts for Expecting Parents
Mentions:
christmas, expecting parents, gifts for babies, gifts for dad, gifts for dad-to-be, gifts for mom-to-be, gifts fro new parents, holiday gifts, mom-to-be, new dad, new families, new mom, new parents, pregnancy
Keywords:
gifts for expecting families, gifts for mom-to-be