My All-Time Favorite Parent Life Posts
A big change— the one that you know deep down is necessary to move forward— is equally exciting and frightening. This time of year three years ago? I made a leap. I blindly created a website for parents with the hope of providing more than the websites just for moms, just about celebrities or that only did "glosses" (posts about stories other journalists or online mags have covered) out there. I had no idea what I was doing and I'm amazed I was able to even put it together, but after a decade of working for other people's publications, I created my own. Now, it's been three amazing years in the making and I'd love to share a bit of that with you. This is my list of all-time favorite parent life posts from Savvy Every Day so far.
I don't normally write this kind of post on Savvy Every Day — the traditional blog style post where it's all about my likes (and you definitely won't find posts about the five songs I heard today or my list of random thoughts for the day since this isn't a journal). I stick to a fusion of online magazine meets personal story so that it has substance but is detached enough for readers to see themselves in the piece, utilize the tips, and know that this website isn't about me — it's about you. But after three years of correcting "website" when others say "blog," I'm at a place where there's so much to celebrate in this journey and I'd love to share that with you.
I did a re-design of the website a little over a year ago and connected with Collectively for authentic brand partnerships that allowed me to share quality content I believed in (they actually just finished their own redesign!). This really helped me to realize that my site really is valuable to others. This gave me the confidence to partner with more brands to share with you all and really turn this into my business. It was at that point that I stopped using stock images as much as possible and really shifted the quality of my images and content to beautiful pieces I could be proud of. Some of the posts below haven't been updated yet and are from before this shift, but they're still favorites, others have been updated and republished. Be sure to check out Collectively's new website, and some of my favorite posts!
Tatted For Love: This throwback from 2015 is a look at the stories of parents who had tattoos done in memory of the loss or birth of their child. I'd love to do another post for this series with more parents (email me if interested!).
Babywearing in the Military: This post was so fun to put together and mamas-to-be love it! There are few posts like this that link to the original source so that mamas can replicate. I love that I have sources and quotes about each costume.
Simple Ways to Celebrate Your Bday All Month Long: I'm a big fan of couponing and customer rewards so friends and family usually look to me for deals and asked that I create a post with all of my tips for getting the most of your Bday month. When you're an adult and Bdays aren't as celebrated it's so nice to feel celebrated during your Bday month with these rewards. This post from 2015 needs some visual updates but is definitely a must-see.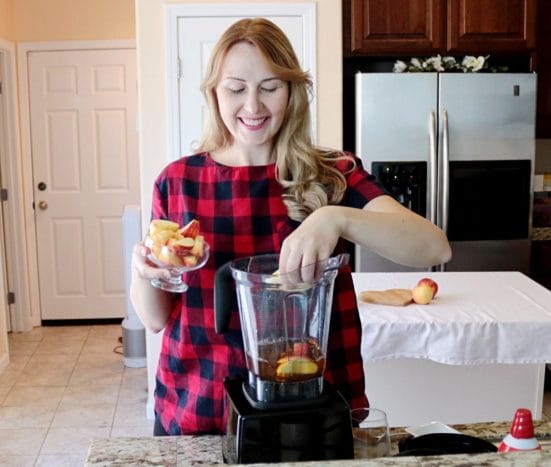 5-Minute Protein Smoothies to Start the Day: This post is special to me because I had just found out I was pregnant and was trying to include more protein in my diet. I had fun coming up with smoothie flavors and love them. This was also my third post with Collectively so it was exciting. I also created a post about OLLY Vitamins, which is a family favorite.
The Story of My Son's 20-Minute Birth: I love reading birth stories and felt that I needed to share mine for other moms and mamas-to-be.
Mint & Grey Celestial Nursery: Not only do I love this post because it's about my son's nursery and I really enjoy home design, but this was my first major direct collab with nursery room companies to feature on the website. The pictures were taken less than a week after River was born!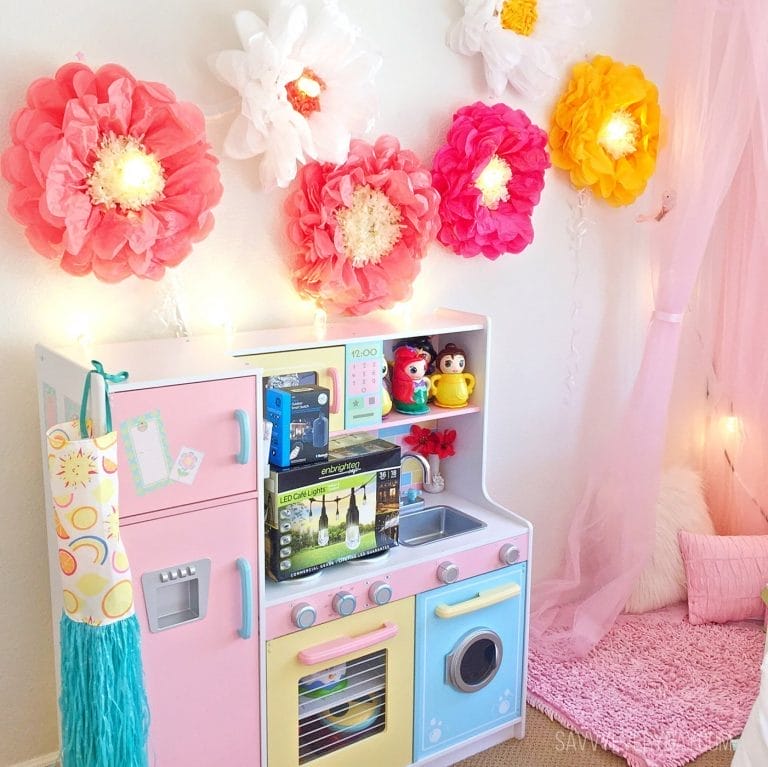 DIY Lighted Pom Poms: I don't share many DIY posts so this is a special post. This easy project turned out so lovely I can't help but admit it's a favorite.
What They Don't Teach in Birthing Classes: This is a sort of letter to new and expecting mamas, and worth a read. It's an oldie that was updated and republished this year.
6 Things You Need to Know Before Becoming a Dad: From a mom to all the dads out there — take this advice.
Disgusting Preggo Problems: This hilarious post will make you laugh pretty hard if you are or have ever been pregnant, enjoy!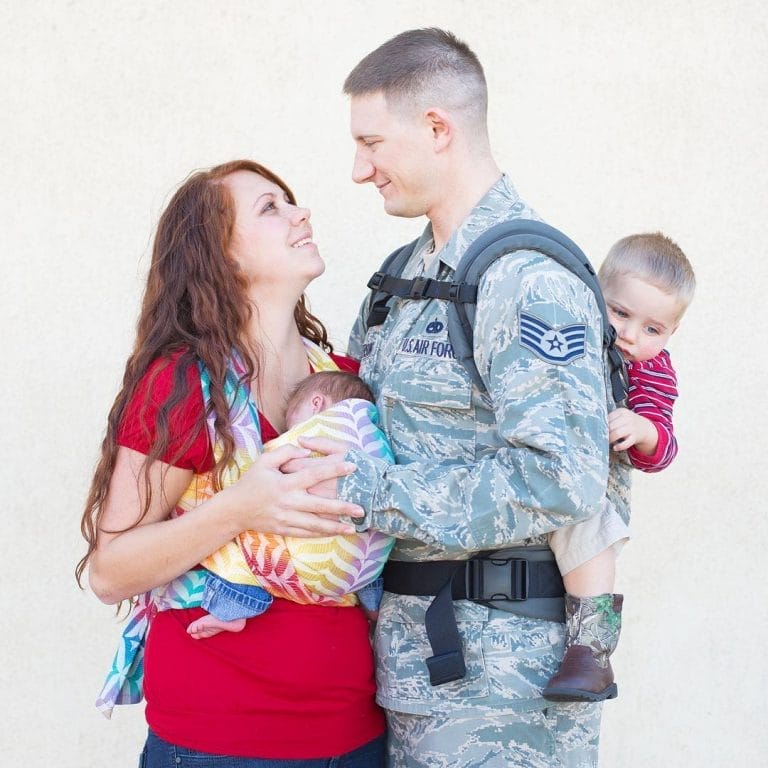 Babywearing in the Military: This series was a great chance to share the stories of military families and also showcase more men who babywear with their partner. Only a few posts have gone up in the series so far, but more may go up this summer as I'm able to get images.
Men Do Babywear: This one needs a serious update and another post in the series, but it's one of my favorites because it shows dads that babywearing isn't just for mom — it's a great way for them to bond with the kids too.
Wrapscapes and Coffee Books: I really enjoy highlighting the stories of other parents and these wrapscapes are just too cool.
6 Tips For Going to Disney on Ice: This is a reader fave and always in the Top Posts feed on the website, so it definitely is on my list.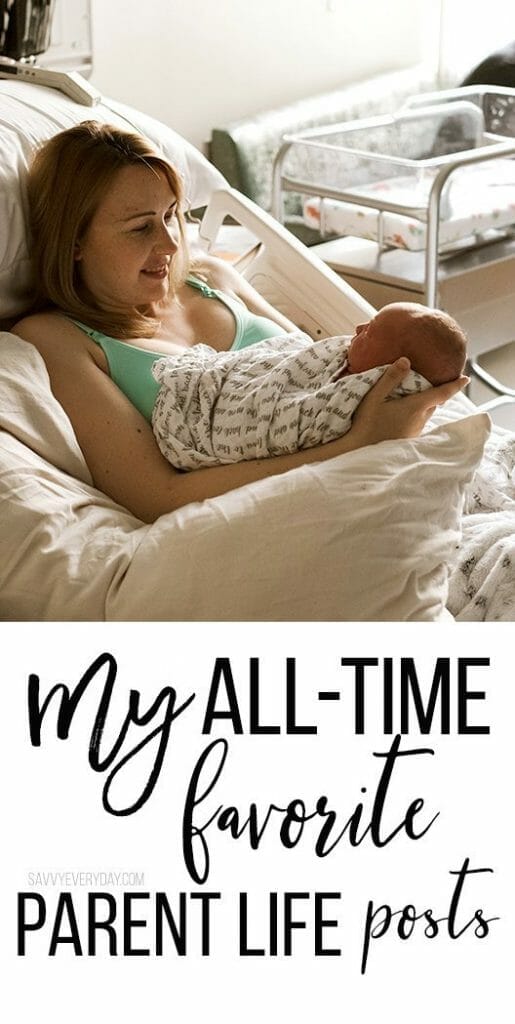 What are two of your all-time favorite posts from Savvy Every Day? (And what would you like to see more of in the future?)
Title:
My All-Time Favorite Parent Life Posts
Mentions:
blog, collectively, dad, Mom, mom blog, parent life, savvy every day